As I promised, here comes the second part of our first vacation we took together with my husband.
After spending two days in PortAventura theme park, we took a train to Valencia.
Have you ever heard of Valencia? If not, maybe you know paella? Paella is originated from there.
Valencia is the third largest city in Spain and the capital of the autonomous community of Valencia. After spending three days there, I understand why it's one of the most popular tourist destinations in Spain. I really love the historic city center with all those beautiful old buildings, parks with lemon and orange trees smelling so great. Almost every house has a great history and amazing architectural details to investigate.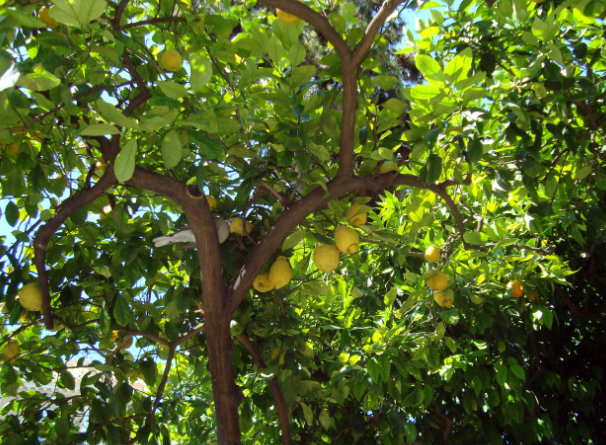 My husband has a friend living in Valencia, and that friend loves history. So you can imagine how happy he was for the possibility to share his knowledge with us. And we were really pleased to have a private guide during our city tour.
As I told before, there a lot of amazing buildings, and I won't show you all the photos I took – it would take ages, but I will share with you some of my favorites.
One of my favorite buildings was a Ceramics Museum located in Palacio de Marques de Dos Aguas. The facade was designed in 1740 by Ignacio Vergara, but over the years, the building has gone through many changes and nowadays, it's a mix of baroque and rococo architecture.
Another one I really liked was the Central Market building. It is constructed in the Spanish Modernism style and the building dates back to early twentieth century. This market is huge, gorgeous and bustling with life!
We chose Valencia as our destination because we were really interested in visiting The City of Arts and Sciences. Ciudad de las Artes y las Ciencias is a huge cultural and architectural complex designed by Santiago Calatrava and Félix Candela. The construction began in 1996 and finished in 2005.
The complex is impressive and consists of seven buildings – Imax Cinema (with planetarium and serum), an interactive museum of science, a landscaped walk with a park, an open-air oceanography park, an opera house, a suspension bridge and a covered plaza.
We chose to visit the museum of science and oceanography park. We were really disappointed with the museum. It's a huge building but so few expositions and things to do – boring! The Marvel Comics and DNA expositions were the only things we enjoyed. Even our local science museum has more interactive representations, and it's way smaller than this one.
An open-air oceanography park was a much better experience. It is the largest aquarium in Europe and has around 500 different species living there including beluga whale. If I'm not wrong, the first beluga calf born in captivity in Europe was born in Valencia. I love aquariums and have visited quite a few and I have to say, that aquarium in Berlin Zoo among with Loro Parque aquarium in Tenerife are is still my favorite ones.
Even if the science museum was a disappointment, we had a really great time in Valencia! If you visit Spain, you should visit this beautiful city too!
Have you heard about Valencia?