Yesterday was international Chocolate Day – a day that shows appreciation to one of the most important things in my life: delicious, delicious chocolate. In honor of this very special day, let's take a virtual chocolate tour worldwide, so we can discover the best chocolate destinations out there.
Chocolate is not included in the tour. 🙁
1) Hotel Chocolat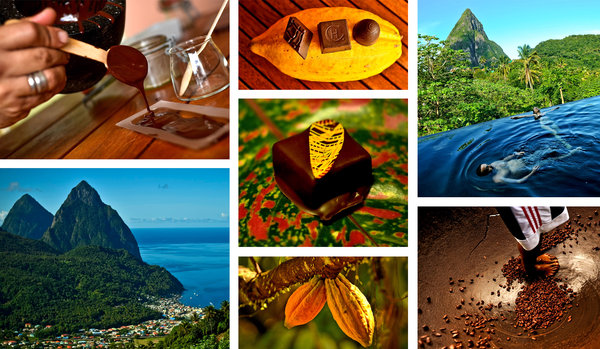 The name itself says it – this is a hotel centered on the concept of chocolate. Established and run by a British chocolatier, the hotel produces award-winning chocolates and truffles from beans grown in their estate.
The hotel's restaurant offers a unique "Cacao Cuisine" menu that provides uniquely delicious chocolate options like a salad with white chocolate dressing, cacao guacamole, and chicken with chocolate. (I know it doesn't sound like a tasty concept, but they must have won awards for a reason!) If you head to the hotel's spa, you can pick from a selection of cocoa treatments. The cacao exfoliates and hydrates the skin, and comes in a variety of tastes & smells – cacao peppermint, cacao rose, or pure cacao massage oil.
Chocolate heaven!!!
2) Hershey's Park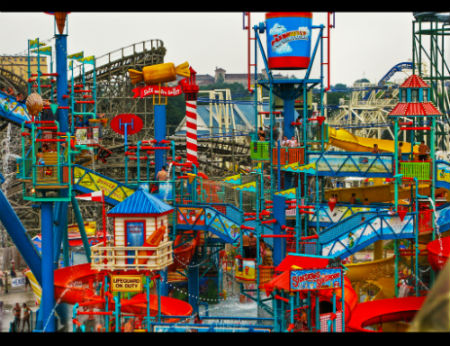 An entire amusement park for chocolate lovers?! Yes, please! Hershey's Park sits in Pennsylvania and is mostly known for the strong smell of chocolate across the city due to the Hershey chocolate factory. It started off as a small park for Hershey employees and expanded into a world-class amusement park after 25 years of expansion. The park offers an assortment of fun amusement rides, all inspired by chocolates and the company's brands, of course. Flat rides, roller coasters, dark rides, water parks, and a zoo – there's a little of everything for everyone in the family. Those who enter also get some complimentary chocolates and can experience the chocolate tour and factory.
3) Cocoa Festival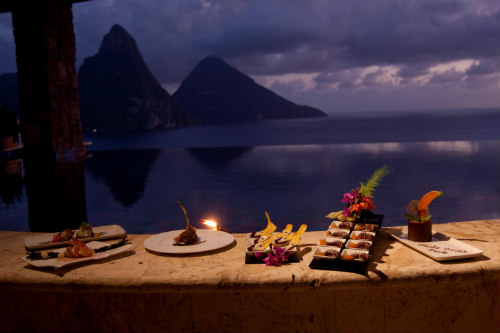 St. Lucia is for chocolate lovers. Every December, the Caribbean island hosts a delicious chocolate festival. All chocolates come from the cocoa trees on the island, many of which date back to the 1700s and provide a uniquely exquisite taste to their treats. The chocolate-themed festival invites guests and treats them to a cocktail party featuring a huge variety of different types of chocolates and inspired pastries, like canapés and chocolate drinks.
On the second day, guests travel through the cocoa plantation and take part in chocolate-making workshops, so they can personally experience how the process begins and ends. The workshop ends with a chocolate-inspired meal cooked by the resident chef. Guests are also treated to a "Chocolate delight" wrap in the spa, where warm and cool layers of chocolate are applied to the body, stimulating the production of endorphin.
4) The Chocolate Boutique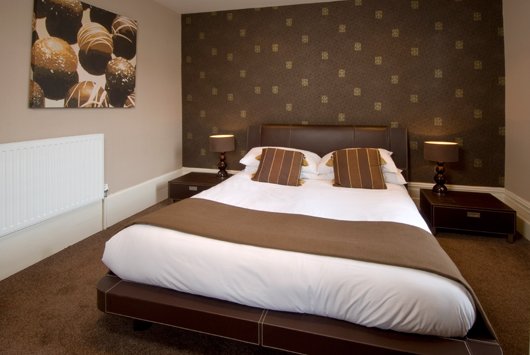 Another hotel makes the list! This hotel takes things a step further, ensuring that absolutely everything looks like or is connected to chocolate. For starters, you can immortalize yourself in a chocolate portrait painting session, where the paint is you guessed it – chocolate. You pick the type of course (dark, white, milk). The room is fully themed, ensuring your sweet tooth is satisfied.
There are chocolate fountains, chocolate history classes, a Chocolate Bar that serves delicious chocolate-alcohol combinations, and more!
5) Salon du Chocolat
This yearly festival is chocolate heaven! Paris hosts one of the most delicious international fairs in the world, inviting chocolate industry professionals and manufacturers from all corners of the globe. The fair started in 1994 and is supported by the French government.
This is one of the focal points for importers, exporters, and manufacturers to showcase their products and meet for new business opportunities. Getting a ticket isn't easy nor cheap, but if you do… you will be in a prime chocolate location. The fair has many free samples as chefs and chocolate shops try to get importers interested in their unique products. Activities and fun events also take place at the fair, like a chocolate fashion show.
My mom has been to this fair and she had the most amazing chocolates she has ever tasted, one after the other until she could no longer look at chocolate again for months!
What's your favorite chocolate treat??