I'm on my way to the Baltics for some fun family time. Can't wait to pay a visit to some tourist sites, enjoy Estonian summer and eat as many wild berries as I can.
I thought that while I'm enjoying all those incredibly relaxing activities, you would love to learn more about the Baltic Sea and the region.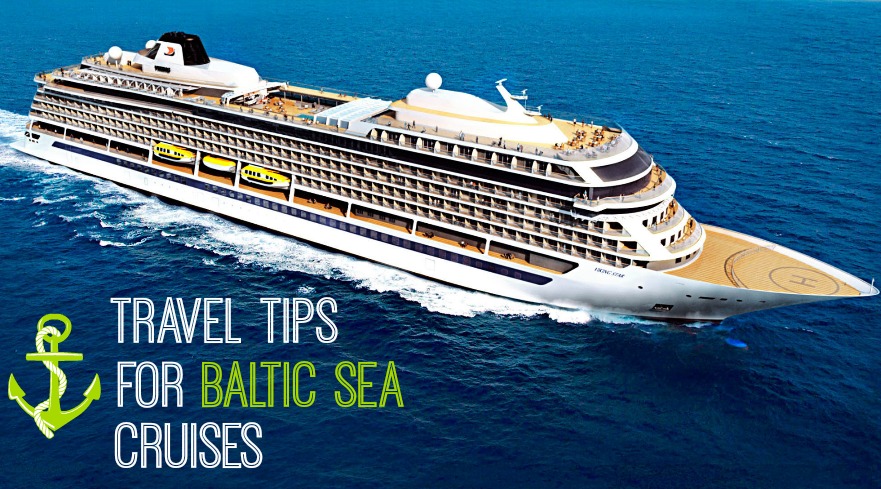 Hitching a ride on a Baltic Sea cruise is one of the best ways to experience many aspects of the region. In some ways, Baltic cruises are much like other cruises, but there are a few things you'll need to know before setting sail. With that in mind, here are some important tips for Baltic Sea cruising that all rookies should know.
Where You'll Go
The route your cruise travels will depend largely on the cruise line you select, and the length of your trip. Typically the cruise industry separates routes to focus on certain clusters of the area. Some countries you'll likely see up close and personal are Norway, Sweden, Finland, Russia, Estonia, Latvia, Lithuania, Poland, Germany, and Denmark.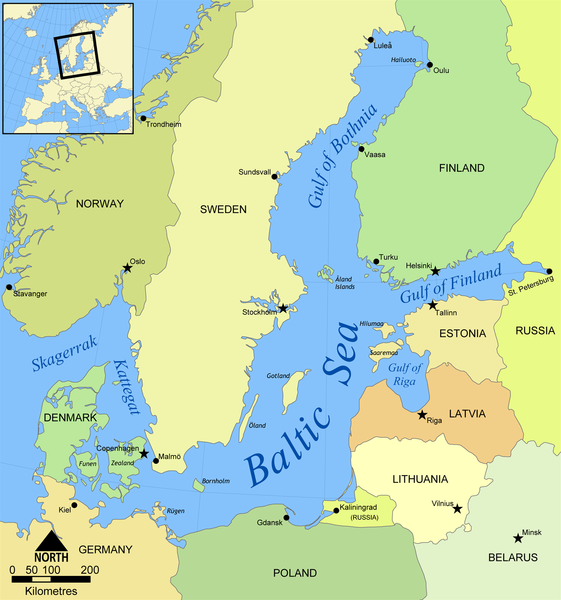 Each cruise line has its own preferred ports, so it's important to check with your agent or company to be certain about the stops. Viking Oceans offers Baltic cruises that will hit all of these areas and more, but be aware that they don't set sail until 2015.
Some people enjoy not knowing exactly what's happening next, and lose track of time as the cruise progresses. You'll want to be acutely aware of the cruise starting and ending points, though, so you can arrange for transportation to and from the ship.
What to Pack
What you'll need to pack will depend on the time of year you plan to travel. The temperature in this area is largely dependent on the rate at that the snow and ice accumulation melts in the spring. Winter temperatures are typically rather chilly, so you'll want to plan to wear layers. Dressing in layers will be highly beneficial, as the air temperature over the sea will be markedly cooler than on land.
As soon as the ice melts, the temperatures will begin to rise fairly quickly. By July, it should be in the low 60s on the water, and in the low to mid-70s near land. Even the hottest months won't be terribly hot. The temperature over the water in August will hover around 60 degrees and will climb to the mid-80s over land. With such a drastic change in temperature over the water versus land, you'll be happy you packed enough clothes to dress in layers.
Be sure to pack plenty of sunscreen, and sunglasses as the sun is particularly damaging, even during the cooler months. Comfortable and sturdy shoes will be helpful for shore excursions as well.
Documents & Money
The Baltic Sea region comprises 11 nations, but remember that not all nations use the same travel laws and currency. While Estonia, Finland, Germany, and Latvia share Euro as a currency, Norway, Sweden, Denmark, Russia, and Poland use their own. Keep this in mind for shore excursions and souvenir shopping.
When planning sightseeing, remember that blanket visas usually cover only shore excursions and exclude any trips you may decide to do on your own. Be prepared and determine all travel document requirements before you take a cruise.
How to Avoid Seasickness
Not many things will ruin a cruise the way seasickness can. The uneasy feeling associated with seasickness is caused by our body's natural inclination for balance fighting against being on an object in motion, such as a car or boat. In some cases, people can sort of thinking their way out of it, by convincing themselves that they're not on a moving ship. However, if you're one that is especially prone to motion sickness, you may want to plan to bring preventive tools.
Some say applying a Sea-Band to your wrist helps curb seasickness. It works by applying pressure to your Nei-Kuan pressure point and is safe for pregnant women and children. You can get them at most major drug stores.
There is typically a physician on board, but you might be better off seeing your personal physician before departing on your cruise if you are susceptible to motion sickness.

Your Baltic cruise will likely turn out to be one of the most memorable experiences of your life. Whether you're going on your honeymoon, as a celebration, or simply a reason to get away and explore the world a bit, the places you'll go and the people you'll meet will stay with you for years to come. Do your research and plan ahead to make sure you're prepared for everything your trip will entail so you won't have to stress about little details while you sail along this beautiful sea.
The map image by NormanEinstein /CC-BY-SA-3.0