We like to get away from the city as much as possible, so a couple of weeks ago we decided to drive away from the crowds and spend some relaxing time somewhere in nature.
There were different places we had in mind, but in the end decided for the Jardín Botánico that is located in one of the suburbs of Las Palmas, but still plenty far away from all the hectic city life.
Jardín Canario, officially Jardín Botánico Canario Viera y Clavijo was established by Swedish-Spanish botanist Erik Ragnar Sventenius in 1952 and was open to the public in 1959.
The botanical garden covers around 27 hectáreas (66 acres) and accommodates approximately 2000 species of succulents from all over the world and almost 600 endemic species of Canary Islands that are in danger of extinction among thousands of other plants. Gran Canaria botanical garden is also the biggest botanical garden in Spain.
There are two entrances to the Jardín Canario and we took the Camino de los Dragos one, as the main entrance is on top of the valley and to get to the garden area, you have to take long stairs. As it had rained the day before and we were visiting the park with our 4-year-old, we decided to skip the slippery stairs.
The Camino de los Dragos entrance takes you directly to Plaza de las Palmeras (Palms Square) that features Palmera Canaria (a Canary Island Date Palm – Phoenix canariensis).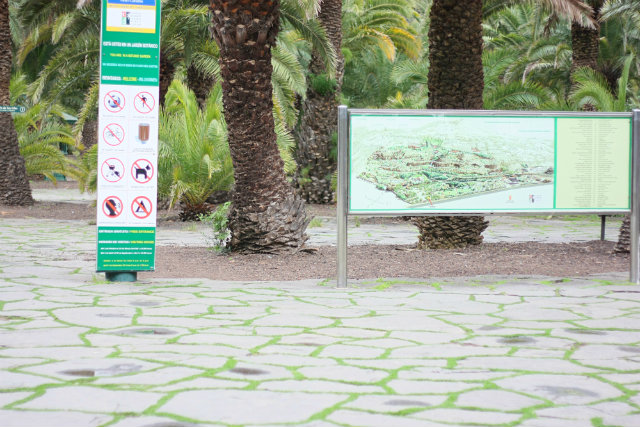 The garden is divided into different zones and small gardens exhibiting the ample collection of plants. You can also find ponds, waterfalls, beautiful bridges, caves, little streams, and fountains on the territory of the botanical garden.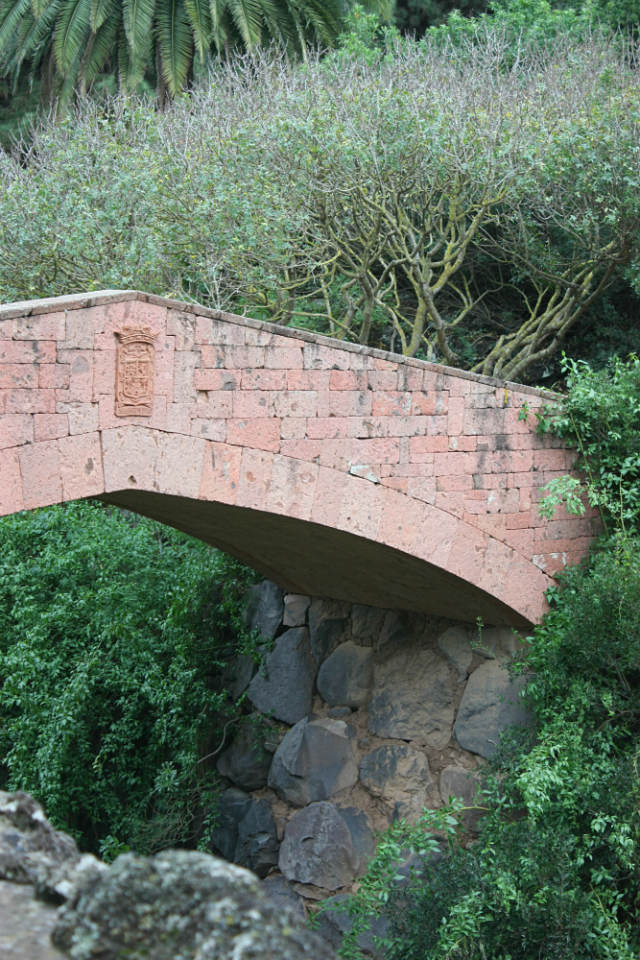 My husband calls this bridge a Lizard Bridge, because, with a sunny and warm weather, you can see huge Gran Canaria giant lizards (Gallotia stehlini) under the bridge. These giant lizards are endemic to Gran Canaria and the biggest lacertids in the world. They may reach 90 cm (35 inches) in length. As we visited the garden in January and with a really cold weather, we did not see any lizards.
My favorite part of the botanical garden has always been the "Garden of Succulents" (Jardín de Suculentas). It never ceases to amaze me how these tiny cacti and succulents we have at home as a decorative element can have so colossal dimensions in nature. Oh, and those blooms – absolutely beautiful!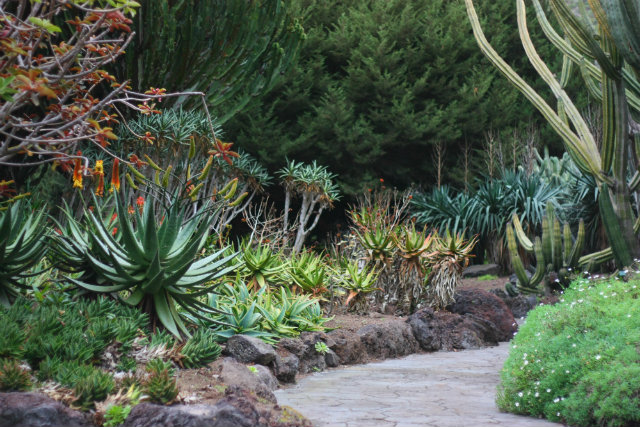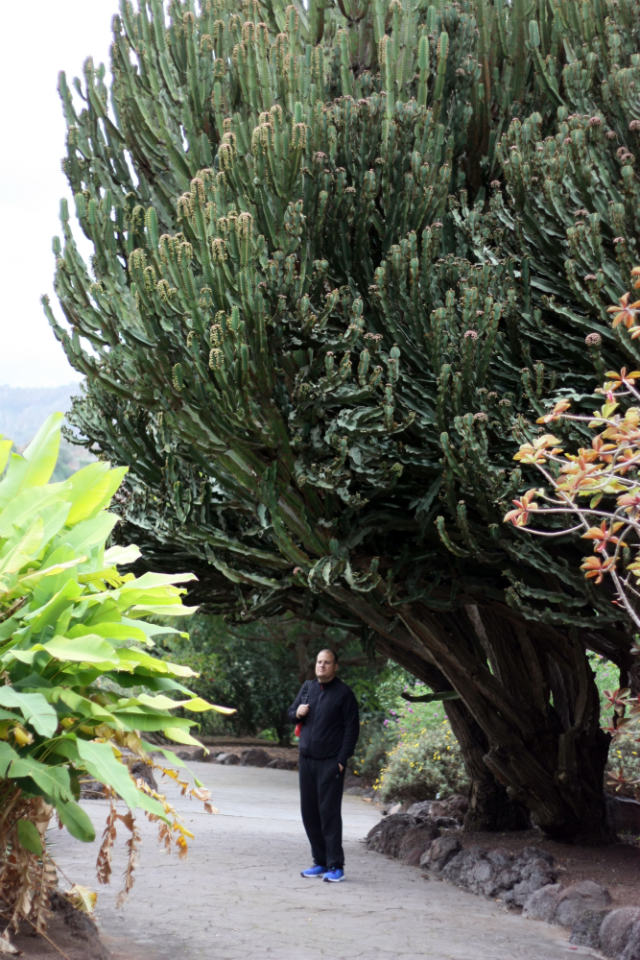 Look at these candelabra trees (Euphorbia candelabrum)!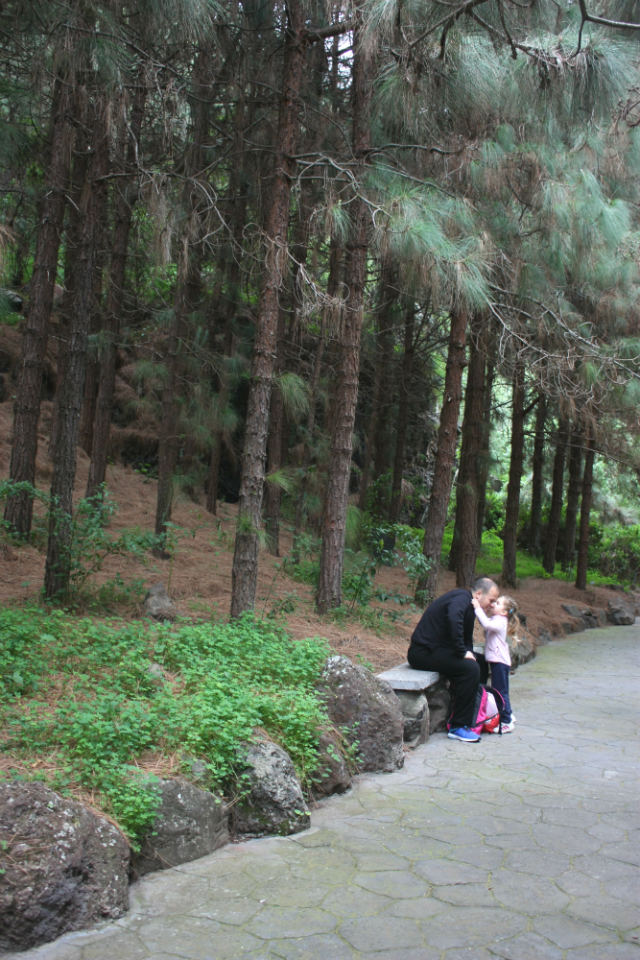 Kisses for dad in the Pinar area
Pinus canariensis, the Canary Island pine is endemic to Gran Canaria, El Hierro, La Palma, and Tenerife. It's one of the most drought-tolerant and most fire-resistant pines in the world.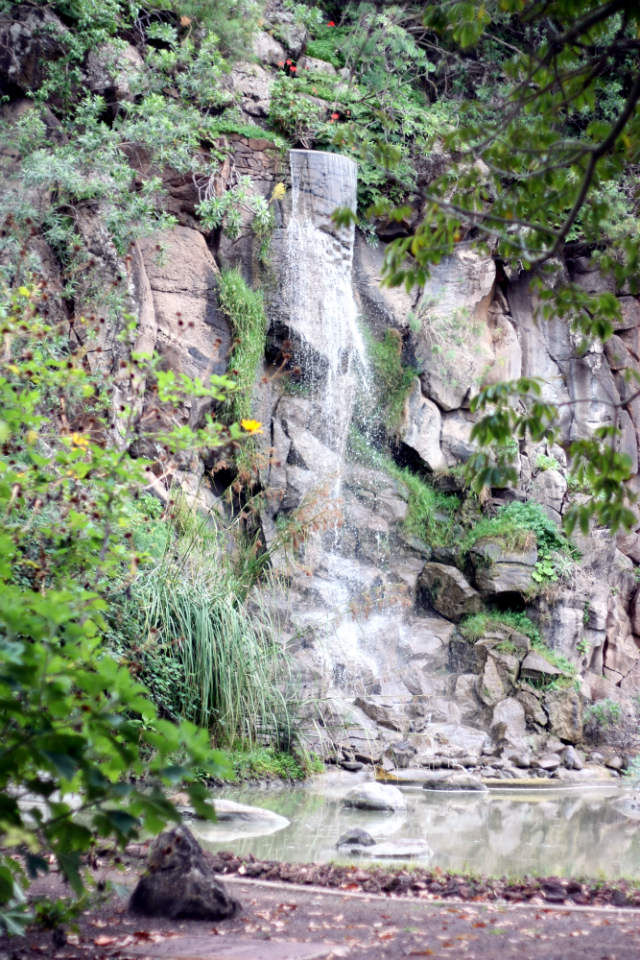 The newest part of the botanical garden is called Jardín del Mundo (the Garden of the World). The area has two ponds and a beautiful waterfall. Species from all over the world are displayed here – Baobab from Africa, Ginkgo Biloba from China, Traveler's Palm from Madagascar, Silk Floss Tree from South America, and Southern Magnolia from the United States.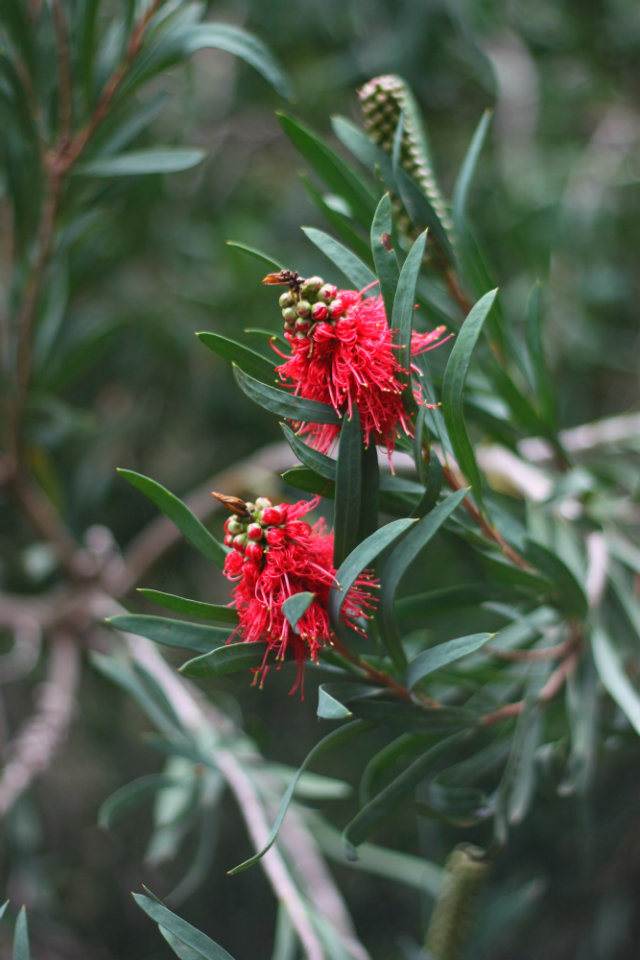 Bottlebrushes (Callistemon) from Australia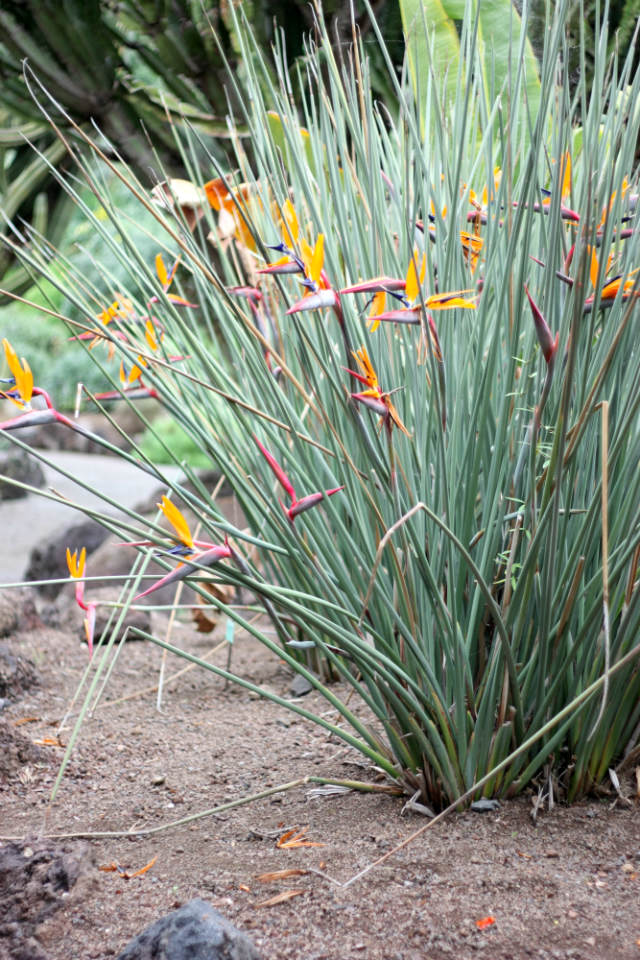 My favorites – Bird of Paradise flowers (Strelitzia) from South Africa
I'd recommend you to spare 3-4 hours to visit the garden. We missed some parts of the garden because of the time crunch, but sure will be back to discover it soon!
 Do you have any botanical gardens in your area?