No matter whether you're a seasoned pro or an enthusiastic amateur that loves to hit the links, making your next vacation a golf adventure is an incredible way to see the world.
Putting on your local golf course is great — but sometimes you want to break out the driver and hit for distance.
Just don't forget your perfect golf travel bag as you want to make sure that all of your clubs will travel safely as you do.
Here are three of the best golf courses to plan your next vacation around. Not only are the fairways fantastic, but each resort also offers plenty of activities and local attractions to explore after you play your 18 holes for the day.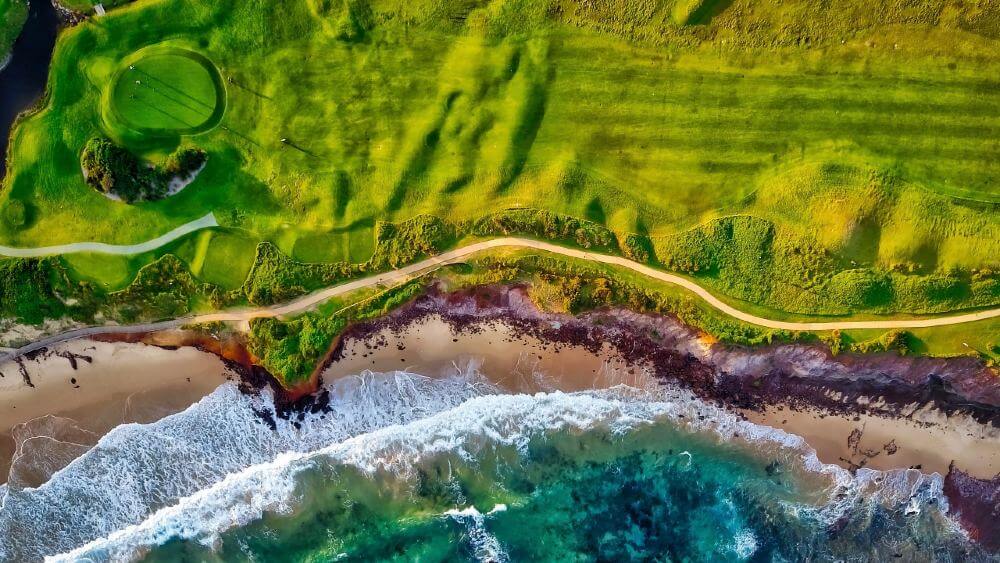 Four Seasons Resort Hualalai, USA
No one needs an excuse to go to Hawaii, but if you're an avid golfer searching for a reason to visit the 50th state, look no further than the Four Seasons Resort Hualalai.
With white-sand beaches and landscapes of black lava hinting at the island's volcanic origins, it's unlike any other golf course on earth. Jack Nicklaus designed the resort's course, and guests get unlimited access (and ocean views!). Just because you're in Hawaii doesn't mean you should tee off in a Hawaiian shirt. Look your best on the course in a muted Hawaiian-themed polo like the Kona at Stitch Golf.
Once you finish golfing (for the day at least), Four Seasons Resort Hualalai offers numerous unique experiences and activities. Visit a native Hawaiian 'Iliahi (sandalwood) forest and enjoy a trip to the spa, including a sound bath. In the morning, don't miss a "hotel pool" like no other. The King's Pond is a 1.8 million gallon swimmable aquarium filled with 4,000 different species of tropical fish, and there are a variety of other "marine life adventures" on offer.
Kawana Golf Resort, Japan
Despite its diminutive geographical footprint, Japan was named one of the world's most underrated golf destinations by Golf Magazine.
Second only to the US in the number of golf courses on offer, Japan boasted over three thousand courses as of 2019 — none more beautiful than the golf resort at the Kawana hotel. Kawana offers two courses, but the crown jewel is the Fuji Course. First opened in 1936, the Fuji course often receives favorable comparisons to the clifftop holes at California's Pebble Beach.
Overlooking the Pacific, the Fuji Course is challenging. But the beauty of the surroundings will more than make up for your high scores. For the ultimate Kawana experience, visit during spring when the cherry blossoms (sakura) bloom.
Located only two hours by express train from the bustling metropolis of Tokyo, Kawana is an oasis of old-world charm and seclusion. It was once the honeymoon destination of Marilyn Monroe and legendary baseball player Joe DiMaggio.
The proximity to Tokyo means that you can also conveniently enjoy all that one of the world's great cities has to offer.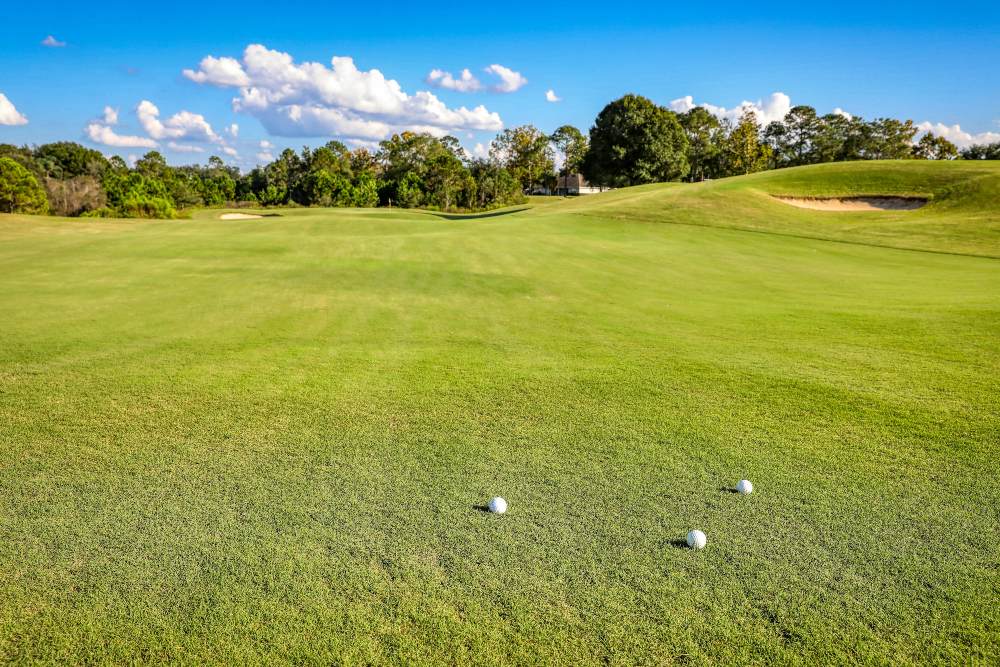 Devonvale Golf and Wine Estate, South Africa
Do you like uncorking a great bottle of wine almost as much as teeing off on a beautiful golf course?
Now you can do both!
Located just outside Stellenbosch in the heart of the Western Cape's Winelands, Devonvale Wine and Golf Estate offer a scenic fairway surrounded by mountains and the continent's best vineyards. The Cape Winelands are under an hour's drive away from Cape Town — consistently ranked amongst the world's most beautiful cities. Ride the cable car to the top of Table Mountain for an unbeatable view of the city and the Atlantic Ocean.
If you're feeling adventurous, rent a car and motor down to the Cape of Good Hope — the southernmost tip of Africa. Experience Chapman's Peak Drive — the world's most beautiful road. Just watch out for those hairpin turns!
The Grass Is Greener on Another Course
The next time you feel like teeing off on a different green, check out any of the destinations above—they're sure to have something to satiate your desire for a golfing getaway.