*I partnered with Apparoo™ App of the Week on this post and it has been sponsored in compliance with FTC requirements. All thoughts and opinions are my own.

Another great Apparoo™ App of the Week!
Manilla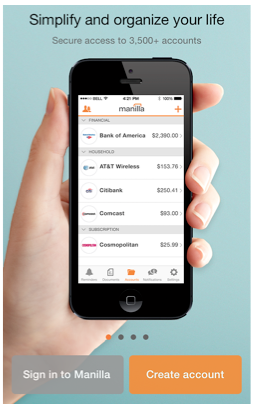 Hey, whatever happened to this 'paperless desk' we were all supposed to have by now? The endless influx of bills can be overwhelming – and buried bills mean late fees (ahem).
Manilla is a simple, secure and free way to de-clutter your desktop. It retrieves and organizes household bills, bank, credit card and healthcare accounts, travel rewards – even offline accounts like rent or babysitters.
It reminds you when bills are due and files old statements so you don't have to. So save a tree, reclaim your desk, and never pay a late fee again!
Check out other Apparoo™ apps we have featured HERE!