Happy 4th of July to all our American friends!
Independence Day is certainly an event to celebrate & enjoy – especially since you get some time off with your loved ones and a relaxing break from the daily routine. In honor of you all, we would like to show you how July 4th is celebrated around the world!
Worldwide Club Parties
Most countries worldwide will have clubs and pubs preparing fun July 4th-themed parties. Décor is red, white, and blue and fun props are usually handed out like small flags, glasses, and cowboy hats. Music is all American classics or popular music, including country, jazz, pop, and more. It's all about enjoying the American culture!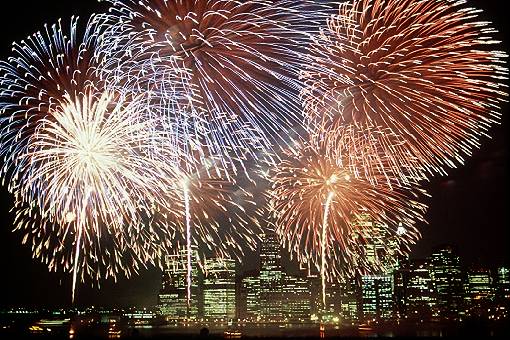 Let's not forget the set-up by embassies and consulates worldwide. We all get the benefit of beautiful fireworks displays, compliments of the diplomats. Plus, if you study in an international school you get the added bonus of celebrating the day with some yummy barbecue and festivities!
Germany doesn't celebrate American Independence Day for only one day… nope! The city of Mannheim has a one-week festival to honor the culture and country. There's all types of entertainment arranged: fireworks, karaoke, rides, concerts, and of course – American food and drinks.
On July 4th, you can find a Summer Bash party in the city of Heidelburg, where the highest concentration of American military posts in Germany is found. (Hot American male soldiers – count me in!) The party features great prizes and contests and an overall fun time.
Japan Celebrates American Politics
Democrats Abroad organizes some interesting parties for Japanese and American citizens alike. If you want a delicious American BBQ, head over to Osaka's Ogimachi Park, where the democrats organize a "Barack BBQ". Meat AND politics? Yum!
If you're less interested in politics, some bars in Japan will play country music and celebrate July 4th, plus there's a beach party in Kanagawa.
At night, American military bases have firework displays for sailors and their families. Nothing like a little taste from home!
Italy is all Fairs and Activities
When you think of Italy, you think about a distant, exotic, and romantic far-away landscape. You would never think that two Italian cities devote themselves to celebrating July 4th every year! Vicenza celebrates full out, starting at 2 pm. Activities include music, contests, races, barbecues and food, and a dunking booth. To top it off, there's a live country and rock music, and a soccer game between Italians and Americans. At 10 pm, the fireworks start and all can sit back and enjoy the show!
If you're looking to be surrounded by more Americans, Aviano is the place for you. Located close to an American military base, Aviano celebrates July 4th with 12 hours of carnival rides, live music, and a chili cook-off. Of course, they too have fireworks – starting at 10:00 pm on the dot.
As for Milan, the design museum La Triennale di Milano hosts an American event from 4-10 pm. Expect delicious American hamburgers and beer, a free English-language museum tour, as well as workshops for children. Plus, there's a giveaway for an airplane ticket sponsored by American Airlines!
China – Expats Feel Right at Home
Shanghai, China is home to a large ex-pat population and as such, it befits a big 4th of July party for all to meet, celebrate and feel a little bit at home. You can enjoy the parties set up by AmCham-China, the American Chamber of Commerce in Shanghai.
Fun activities are available for both kids and adults. Face painters and temporary tattoo artists decorate the kid's faces while the adults enjoy the celebration at a luxurious hotel or at the Legation Quarter. Catered American food, a pool, live music, and dancing is all available!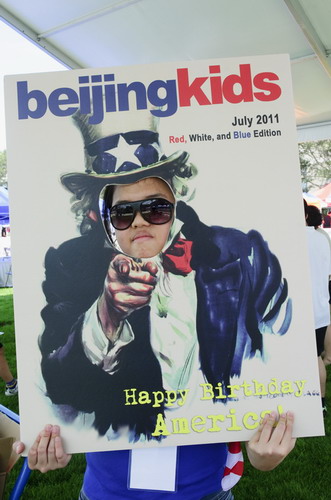 The Netherlands – Democrats vs. Republicans
You can't escape American political debates, not even in other corners of the world! The Netherlands hosts two July 4th parties: one is organized by the Democrats Abroad while the other by the Republicans Abroad… pick your party (in both senses of the word) and head out for a delicious picnic!

Do you know of any other Fourth of July events taking place in a different corner of the world? Share it below!