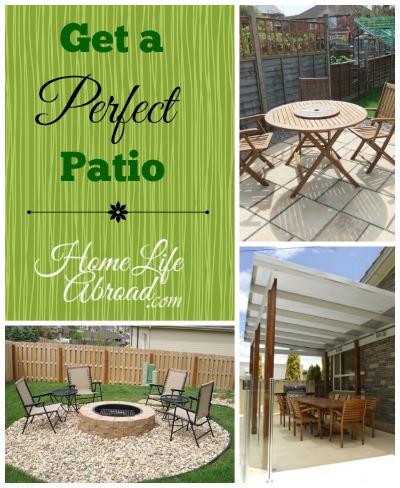 There is nothing better than coming home and having a drink on your patio after a long day at work. On those warm summer nights, a patio is perfect for entertaining friends or reading a good book while you look at the stars. Whether you are on a limited budget or have a lot of money to spend, you can have a patio built for you that meets or exceeds your expectations.
I myself grew up with a gorgeous backyard and patio by our house, and it made a complete difference in our upbringing, not only in my childhood but also in terms of our mood. It gave us the opportunity to enjoy the sun, warm weather, the grass, and do recreational things such as play or just sit outside and sip ice tea. For me, the patio is a must for my home, especially if I can afford to set it up.
Why Have a Patio Added to Your Home?
Why would you want to have a patio added to your home? Most importantly, it adds value to your home. If you are trying to sell your home or want to turn it into a rental property, it is critical that you have something nice to entice buyers with. When buyers can see themselves stretching out and enjoying the view or enjoying a quiet spot to have a good time with friends, they are willing to pay more for the property or are more likely to rent it.
The Kids Will Love It
If you have kids, you will need a spot where they can have fun with friends without getting into trouble. Depending on how you design your patio, it may be possible to include a fire pit or other accessories that will make them want to stay home instead of going out every night. When the kids are close by, you know that they are safe and still having fun. In fact, it could turn your home into the place where all the neighborhood kids want to hang out.
You Will Love the Patio Too
You learn to love your house a little more when you have something that you custom designed yourself. It allows you to put your personal touch on your property. When you do that, it turns a mere house into a home that you can enjoy for years to come. It may even be the reason why you refuse to sell your home even if you get a substantial offer for it.
If you are looking for something that is easy to maintain throughout the year, you may want to use pergolas perfect for warm climate (like the picture below) or in other warm regions. It will allow you to enjoy your patio without having to spend hours painting or otherwise taking care of it.
Pergolas are a very classy and useful option. They provide necessary shade without creating a too-dark area and it's great during the colder seasons as well. We had one ourselves and used it for our BBQ seating or whenever we wanted to just hang out outside to read a book or talk. It's one of the best memories I have!