Moving abroad is a stressful, tense and jam-packed experience that takes a lot of energy and time. Beyond the frustration of packing and preparing your material goods for the move, there are many issues to consider, some of which need to be prepared before that exciting flight to your new home. From visa paperwork to researching the new country's laws and culture, the adventure also comes with many responsibilities.
And when it comes to living arrangements, while some expats prefer to only start the house hunt at arrival to their destination, others prefer to start their search long before. There are advantages and drawbacks to both options, but one thing is for certain: the house search can be a time-consuming process. In today's day and age of information technology, Google maps, and online forums, there's no reason to arrive at the new country unprepared. The house search can and should start before moving day.
With that in mind, let's take a look at these valuable tips on how to find a house before moving abroad.

Know what you are looking for
It doesn't matter if you are looking for a house in your country or a foreign one, the most important thing to do is to make a list of things you are looking for in a house.
These are some of the points you should think about:
The number of bedrooms
The number of bathrooms
Storage space
Garage space
Heating and cooling systems
Yard
One-level or multilevel house
Also, remember to note down your preferences on the neighborhood:
Safety
Closeness of neighbors
School districts
Public transport
Proximity to work
Proximity to services (banks, stores, pharmacy, doctors, etc.,)
Community amenities (playgrounds, community center, parks, pool, bike trails, library, etc.,)
Noise (nearby highway, trains, planes, bars/pubs, etc.,)
Some of the things in this list may not seem important at first, but consider the country you are moving to! Living in Dubai without a proper cooling system or in Norway without a proper heating system is unthinkable. Or you have kids, then you'd plan to get a new life in Marlboro NJ, where life is safer than in the majority of cities, towns, and villages in America (70%) and public schools are highly appreciated and rated.
If you will be living in a small village where everything is at a walking distance and you are not buying a car, there is no need for a garage that holds two cars. However, if you are moving to an area where public transportation is sparingly available or there are huge distances between areas, you need to consider other priorities.
Do your online research
After you have narrowed down the essential elements of the house and the neighborhood, the fun begins! Go online and do some research: read about the area you are moving to – the climate, different neighborhoods, school districts, and other issues that are important to you and your family.
When you know the area better, visit some real estate sites and see what's on the market. For example, let's imagine that you will be moving to Queensland in Australia. There are thousands of houses for sale in Queensland, it would be really time-consuming to check them out one by one. That's why most of the real estate listings are easily sortable and let you compare the prices and aspects related to various properties. Remember, real estate sites are your friends!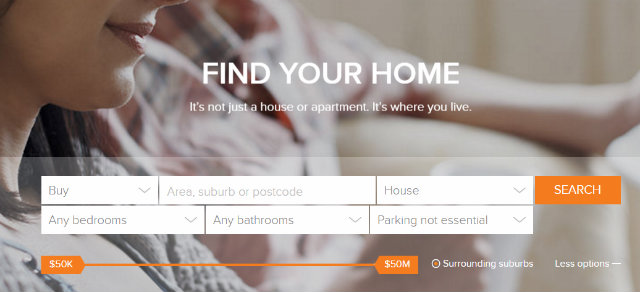 Another great option is to reach out to a real estate brokerage for help in finding the most suitable home for you. Buying or renting a new home while in a different country is difficult, so it's wise to hire brokers specializing in assisting expats. Ideally, you can live in a stunning villa or apartment like the gorgeous homes featured by Jumeirah Beach Residence. They also handle the interior design, so everything is ready on arrival!
It might be overwhelming at first, but it will give you a glimpse of the property types available in the area, the range of prices, and the neighborhoods in the region. You can check out Precondo where they have a great website to filter for your needs.
Talk to expats
Now that you know more about the neighborhoods, the property prices and maybe even have chosen out some of your favorite houses, it's time to start talking with the locals. You might not have any acquaintances in the country you are moving to, but ask around, your friends or their friends might know somebody who is living there.
Another great way to get more information is to join different expat communities and forums. Expats are usually really friendly and will answer your questions without a problem – nothing beats a personal recommendation! You might even make some new friends so that when finally arriving in the new country, you already have someone to help you out with setting the things up!
Have you lived in a foreign country?
*Unedited moving image is designed by Freepik.