It's the end of October, and that means it's time to get into the Halloween spirit! While many of us enjoy spine-tingling horror movies, sometimes it's best to keep things family-friendly. Classic scary movies offer just the right balance of chills and thrills, making them perfect for a movie night with the entire family. In this blog post, we'll delve into some timeless classics that promise a good scare without crossing the line into nightmares. These family-friendly scary movies will have you and your loved ones eagerly anticipating Halloween night.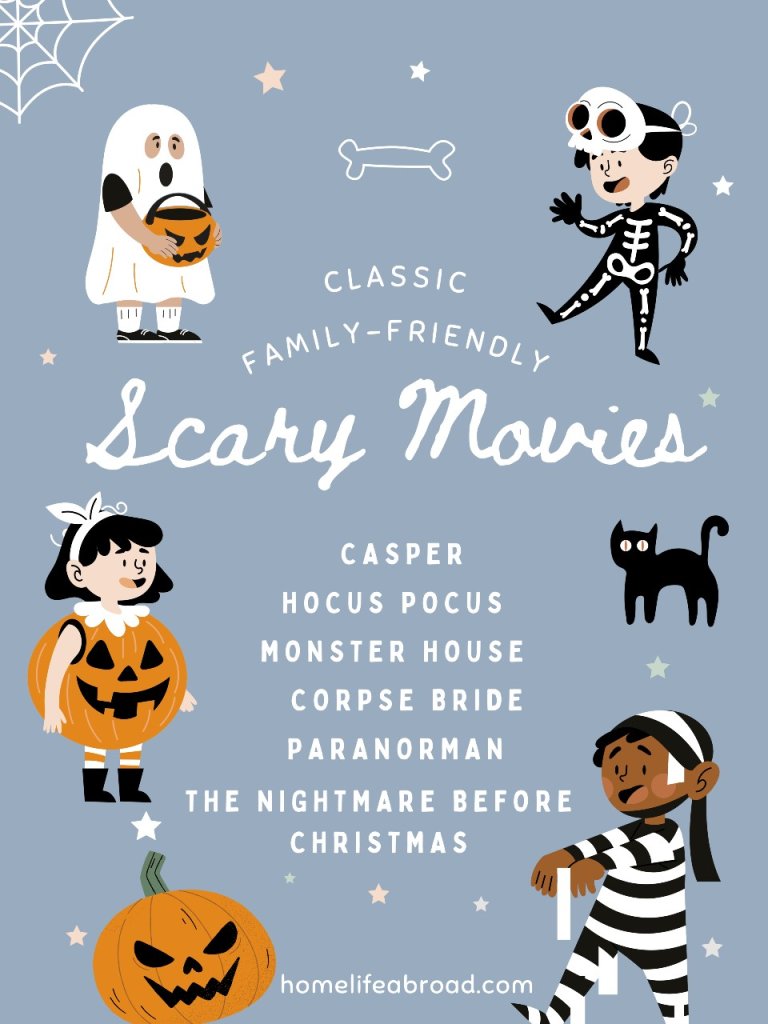 "Casper" (1995)
Based on the beloved cartoon character, Casper tells the story of a friendly ghost who befriends a young girl named Kat and her father. This heartwarming tale is perfect for a family movie night, offering a ghostly twist on the theme of friendship and acceptance.
"Hocus Pocus" (1993)
No family-friendly Halloween movie list is complete without mentioning the Sanderson sisters! Hocus Pocus follows the misadventures of a teenage boy and his friends as they try to stop three witch sisters from wreaking havoc on Salem. With humor, magic, and a dash of spookiness, it's a Halloween classic that's sure to entertain all ages.
"The Nightmare Before Christmas" (1993)
Tim Burton's The Nightmare Before Christmas is a visually stunning stop-motion masterpiece that tells the story of Jack Skellington, the Pumpkin King of Halloween Town, who discovers Christmas Town. This enchanting film effortlessly weaves the themes of Halloween and Christmas, making it a perfect choice for an October movie night.
"Monster House" (2006)
Monster House takes a different approach to the haunted house concept by turning a suburban home into a terrifying monster. A group of kids band together to uncover the house's dark secrets and save their neighborhood. With its blend of adventure and frights, it's a great choice for family-friendly spookiness.
"Corpse Bride" (2005)
Another Tim Burton classic, Corpse Bride tells the story of Victor, who accidentally proposes to a deceased bride while rehearsing his wedding vows in the woods. With its unique animation and a blend of dark humor and romance, this film is an excellent choice for a Halloween movie night.
"ParaNorman" (2012)
ParaNorman follows the life of a young boy named Norman, who can see and communicate with ghosts. When his town is threatened by a zombie uprising, Norman must use his unique ability to save the day. This movie teaches valuable lessons about acceptance and the importance of understanding others.
These classic family-friendly scary movies are the perfect way to get into the Halloween spirit while ensuring a fun and enjoyable experience for movie night with your loved ones. From friendly ghosts to witches and zombies, these films offer a delightful mix of scares and heartwarming moments. So, grab some popcorn, gather the family, and make this October a month of spooky yet family-friendly movie magic!
What's your favorite Halloween movie?