As the leaves begin to change and the temperatures start to drop, there's nothing quite like a warm, hearty bowl of soup to comfort the soul and fill the belly. Fall is the season of cozy sweaters, crisp air, and an abundance of vibrant autumn produce that inspires the creation of a wide array of delightful soup recipes. Whether you're a fan of classic favorites or you're eager to explore new flavor combinations, we've gathered a collection of 15 soup recipes that are sure to warm your heart and satisfy your taste buds. From rich, creamy bisques to robust broths bursting with seasonal vegetables, this roundup is a celebration of all the delicious ways to embrace the flavors of fall in a bowl.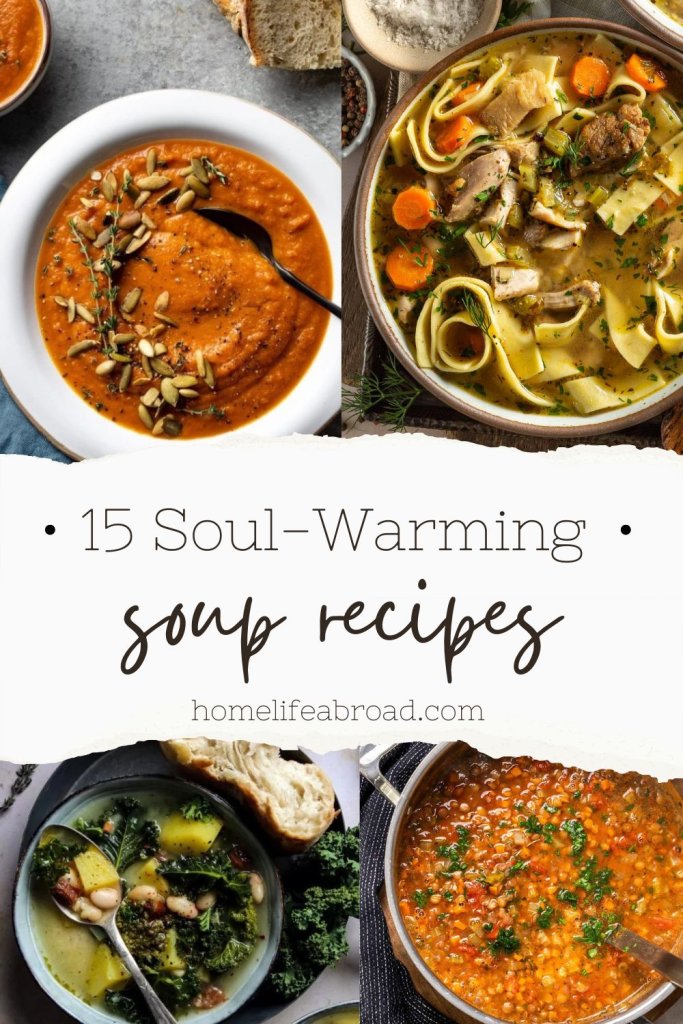 In each spoonful, you get the bright flavors of fresh carrots and red pepper, a hint of garlic, and a whiff of woodsy thyme. And the carrot red pepper soup has a luscious, smooth, rich texture, without requiring even a drop of cream or milk in the recipe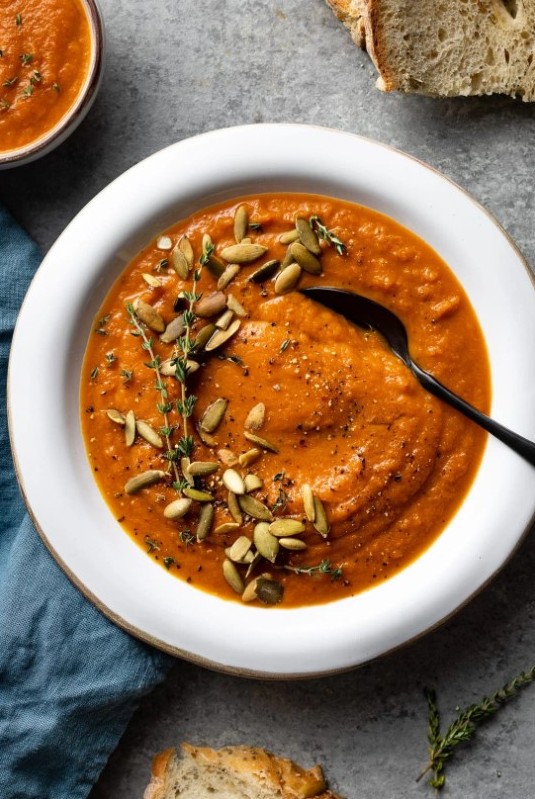 Italian Wedding Soup is a harmonious blend of savory meatballs, flavorful broth, pasta, and greens. It's named after the marriage of ingredients that create its incredible flavors. This recipe excels in every element, making it perfect for gatherings or freezing for later enjoyment.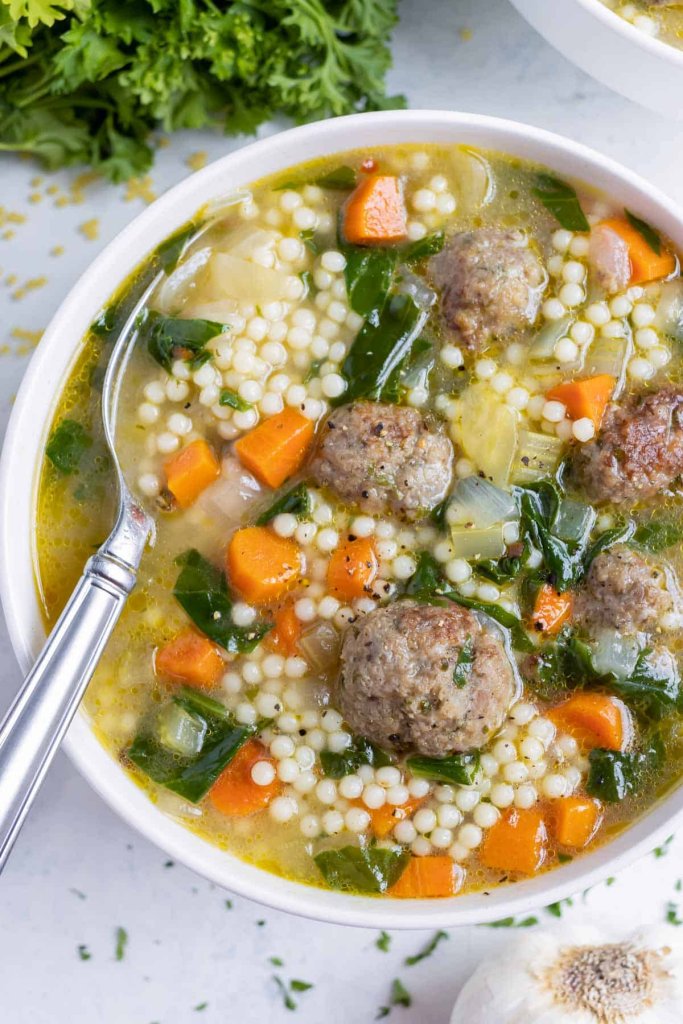 It sounds like you have a simple and delicious potato and leek soup recipe on your hands! With just four ingredients, you can whip up a comforting meal perfect for chilly weather. Simplicity in cooking can often lead to surprisingly rich and flavorful results, which is a testament to the power of fresh, quality ingredients.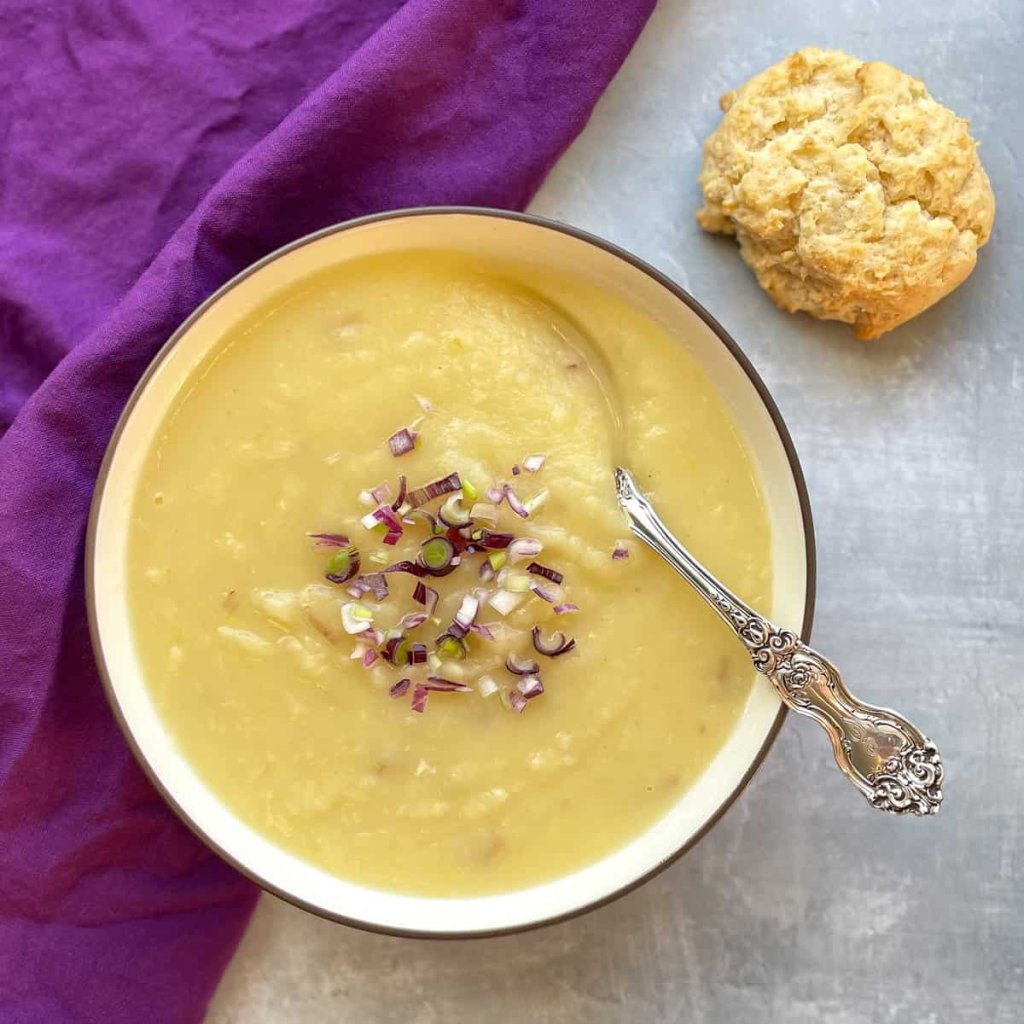 Easy 4 Ingredient Potato and Leek Soup
This vegan Zuppa Toscana soup is a quick and easy recipe featuring kale, white beans, and potatoes with Tuscan herbs. It's perfect for a simple weeknight dinner, a make-ahead lunch, or a delicious company treat. This one-pot, 30-minute dish can be made in large batches and freezes well, making it a versatile and convenient choice for any occasion.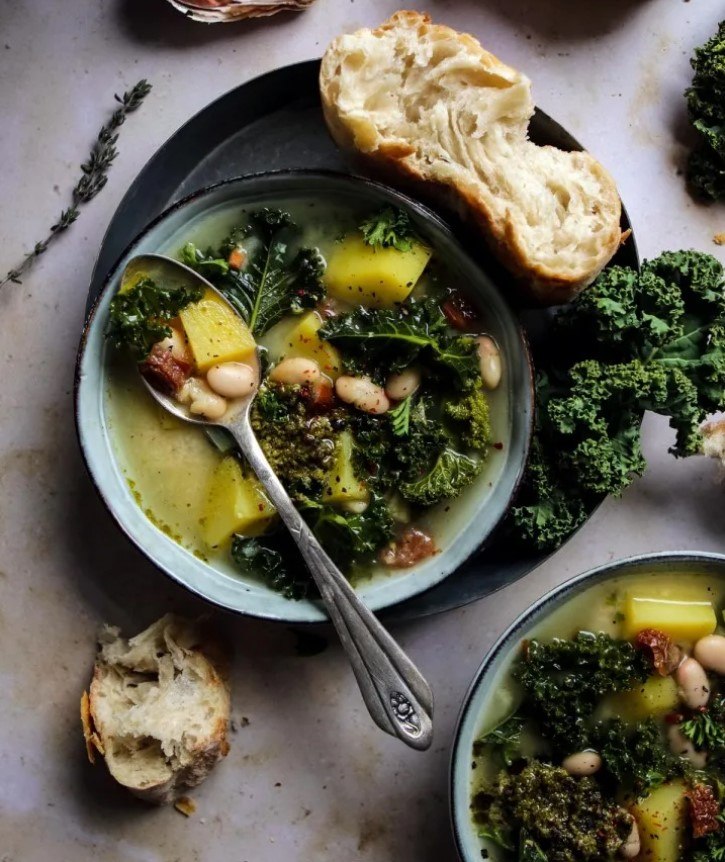 This instant pot broccoli cheddar soup is packed with 33 grams of protein and 7 grams of fiber per serving. It's made with frozen broccoli, white beans, bone broth, and cheddar cheese, making it a comforting and nourishing option for the whole family. You can even top it with bacon, serve it in a bread bowl, or enjoy it with some easy no-knead einkorn bread for a satisfying dinner.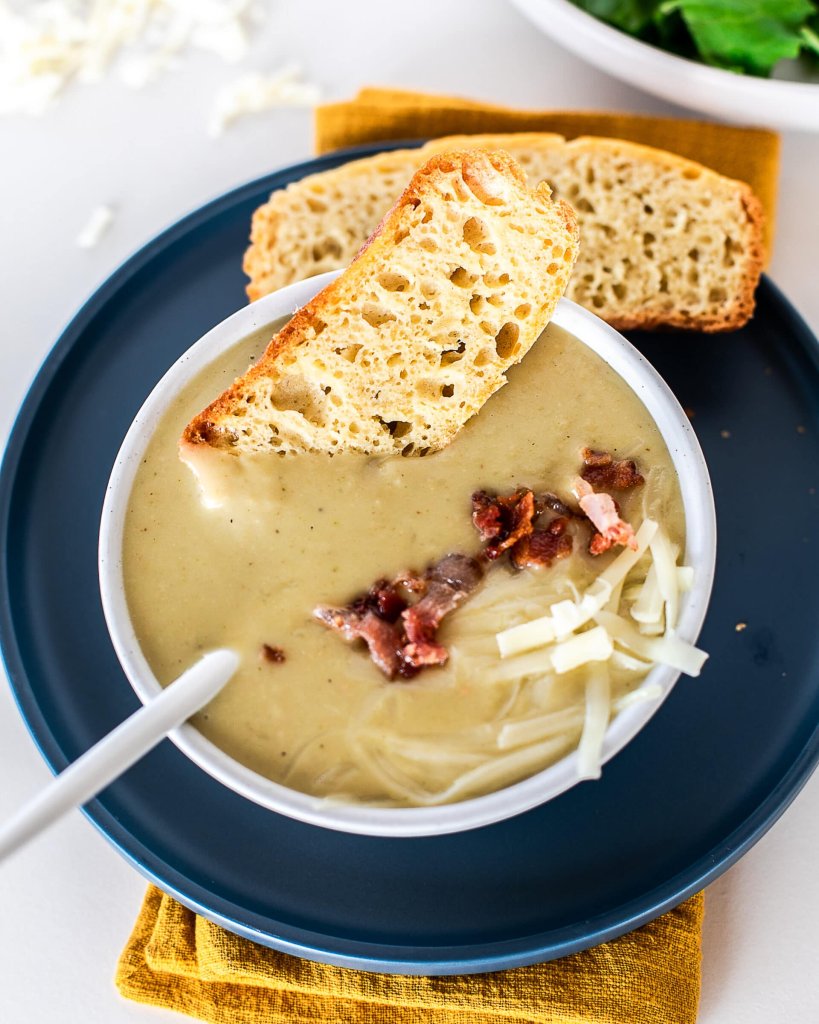 Instant Pot Broccoli Cheddar Soup
Cooking beef stew in a pressure cooker is a fantastic way to achieve tender and flavorful results in a shorter amount of time. This one-pot recipe is ideal for cold weather and is perfect for making the most of economical, tougher cuts of beef. The pressure cooker allows you to achieve fall-off-the-fork tender meat, making this soup a comforting and hearty meal option.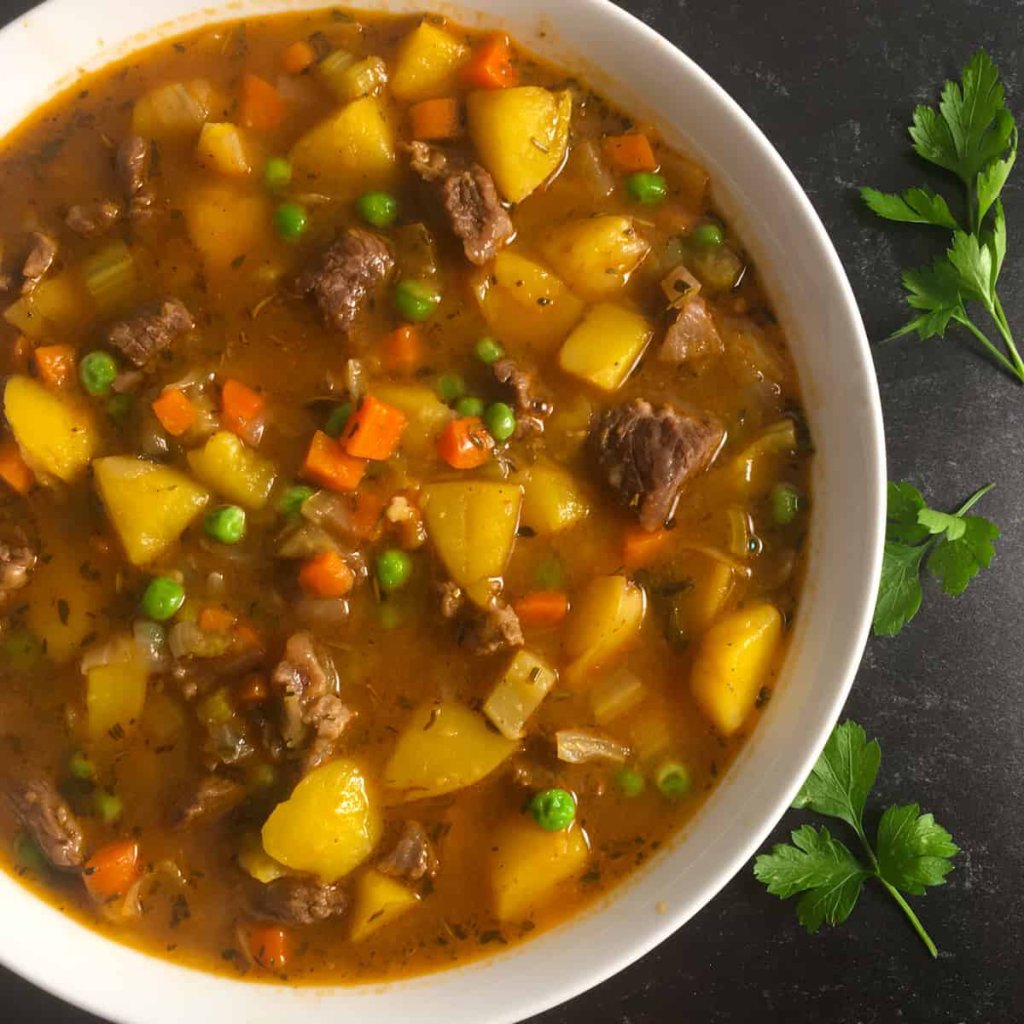 Old Fashioned Beef and Vegetable Soup
Kotosoupa Avgolemono is a hearty Greek soup thickened with rice or orzo and garnished with dill and lemon. This vegan version offers the same velvety texture without animal products, and when made with rice, it's gluten-free. Perfect for a comforting meal on a cold day.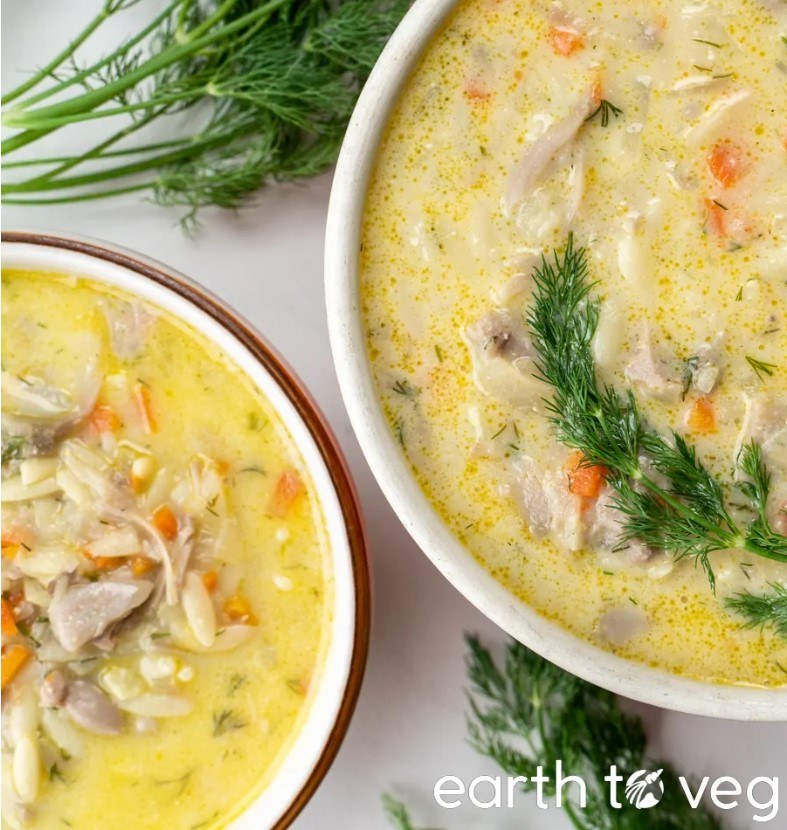 Red lentils are a versatile and nutritious ingredient that cooks relatively fast, making them perfect for busy weeknights. The combination of sweet, earthy red lentils with the spicy kick of harissa and the fresh, zesty elements of yogurt and cilantro salsa or pesto must create a delicious and well-balanced flavor profile. It's great that you have a reliable recipe for a Moroccan-style red lentil soup with harissa in your repertoire – it's perfect for warming up during the winter months.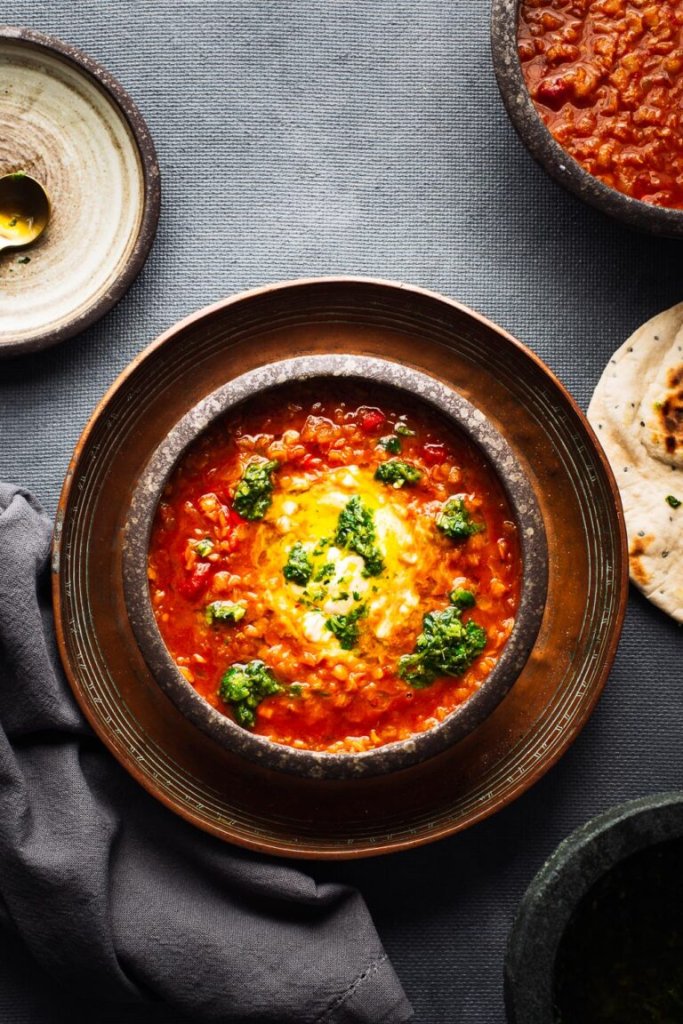 Harissa Lentil Soup with Cilantro Salsa
This recipe is for a creamy pumpkin carrot soup with warming spices, using pumpkin puree to achieve creaminess without traditional creams. It's not only delicious but also packed with health benefits, thanks to the nutrient-rich pumpkin and carrots, as well as the inclusion of ginger, nutmeg, and cinnamon. Toppings like fresh herbs, yogurt drizzle, and crunchy pumpkin seeds enhance the flavor and texture of this nutritious and comforting soup, making it a perfect choice for cold evenings.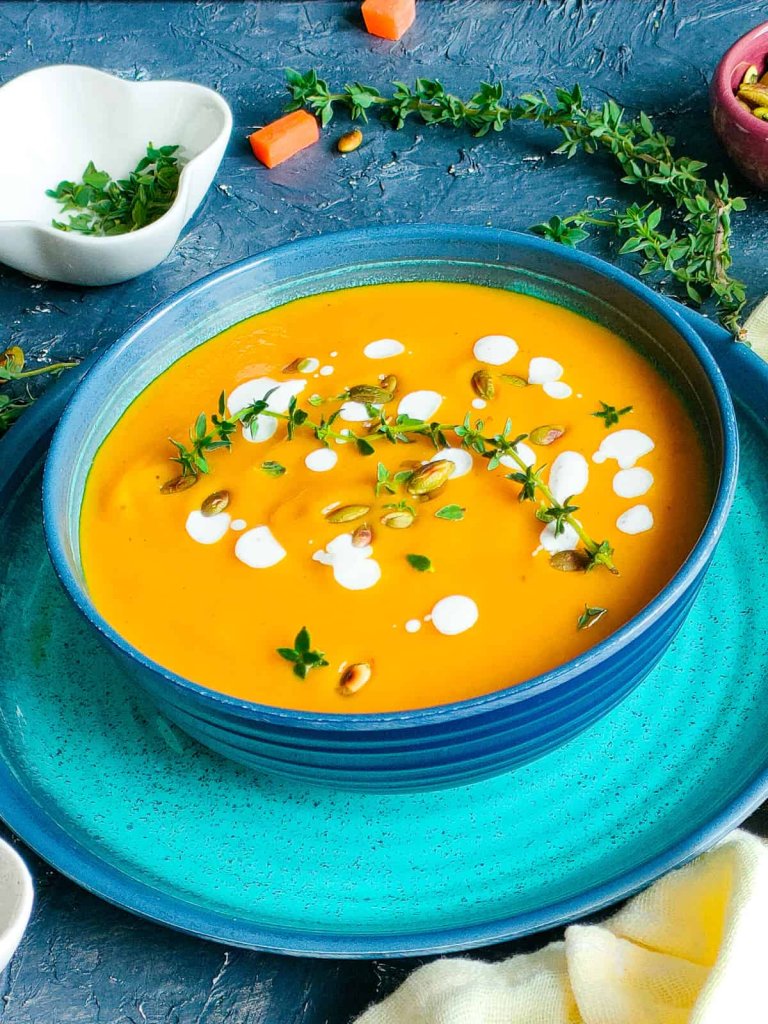 Easy Pumpkin Carrot Soup with Ginger
Beef barley soup, a true epitome of cozy comfort, offers a rich and satisfying experience that lingers on your taste buds. Its remarkable depth of flavor leaves you craving more, even when your belly is full. Originating from the hearty traditions of Scotland and Ireland, two enchanting places worth exploring, this soup is the quintessential remedy for the bone-chilling days of fall and winter. A steaming bowl of beef barley soup is the perfect antidote to the biting cold, warming both body and soul.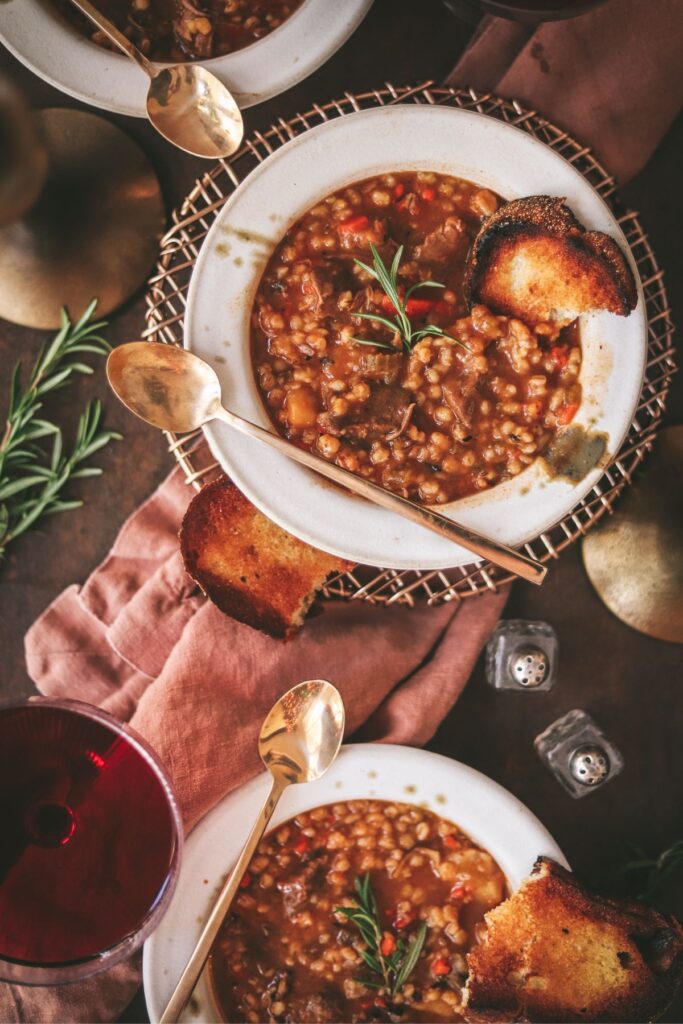 This homemade Chicken Noodle Soup is a classic comfort food, perfect for sick days or chilly winter nights. Made with tender chicken thighs, fresh vegetables, and aromatic herbs in a flavorful broth, it's a go-to recipe. The secret to its rich flavor is the bone broth from cooking the chicken thighs in the soup.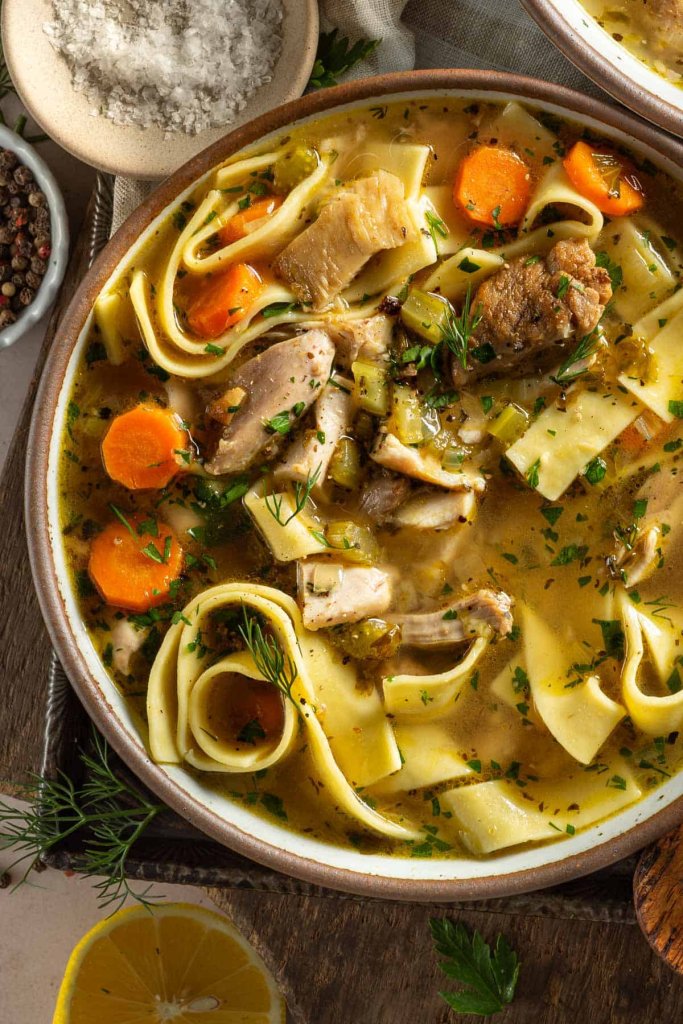 Dutch Oven Chicken Noodle Soup
Indulge in a delightful bowl of Quinoa Vegetable Soup, a nourishing and wholesome choice for both lunch and dinner. Packed with a colorful array of vegetables, nutrient-rich black beans, and protein-packed quinoa, this soup is a symphony of flavors and spices. What makes it even more appealing is its versatility – it caters to a wide range of dietary preferences, being vegan, gluten-free, and nut-free. This heartwarming and filling quinoa recipe is your ticket to a satisfying meal that's both nutritious and delicious.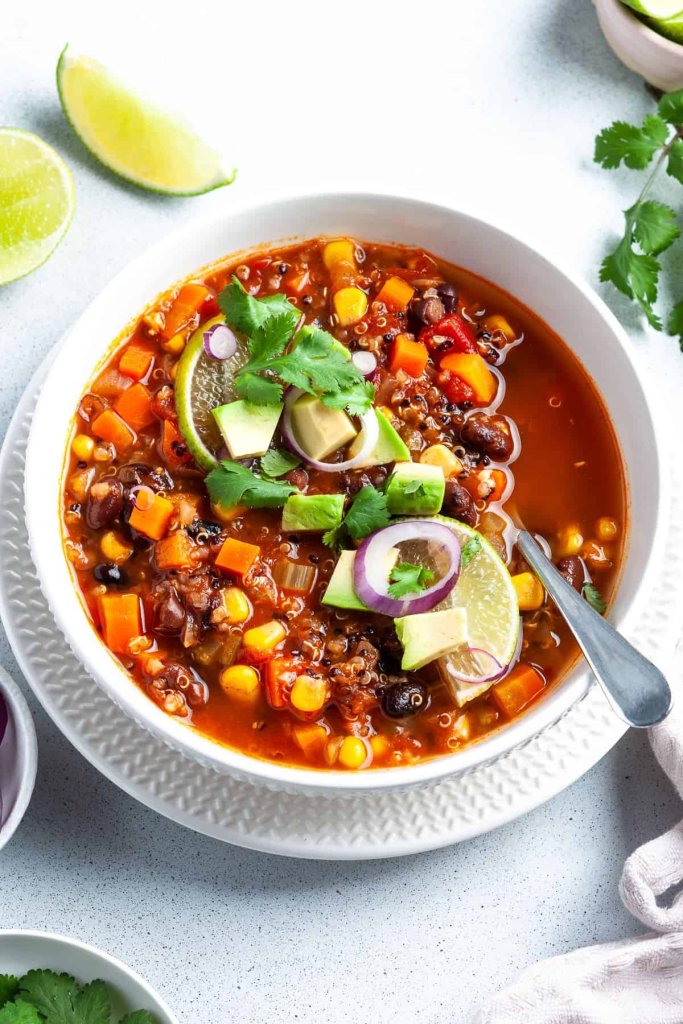 Albóndigas con Caldo is a cherished traditional Mexican dish that epitomizes warmth and comfort during the winter months. This soul-soothing soup features tender meatballs swimming in a nourishing broth teeming with an assortment of vibrant vegetables. With a recipe handed down through generations, this soup is nothing short of perfection. It's a heartwarming, filling, and utterly delicious.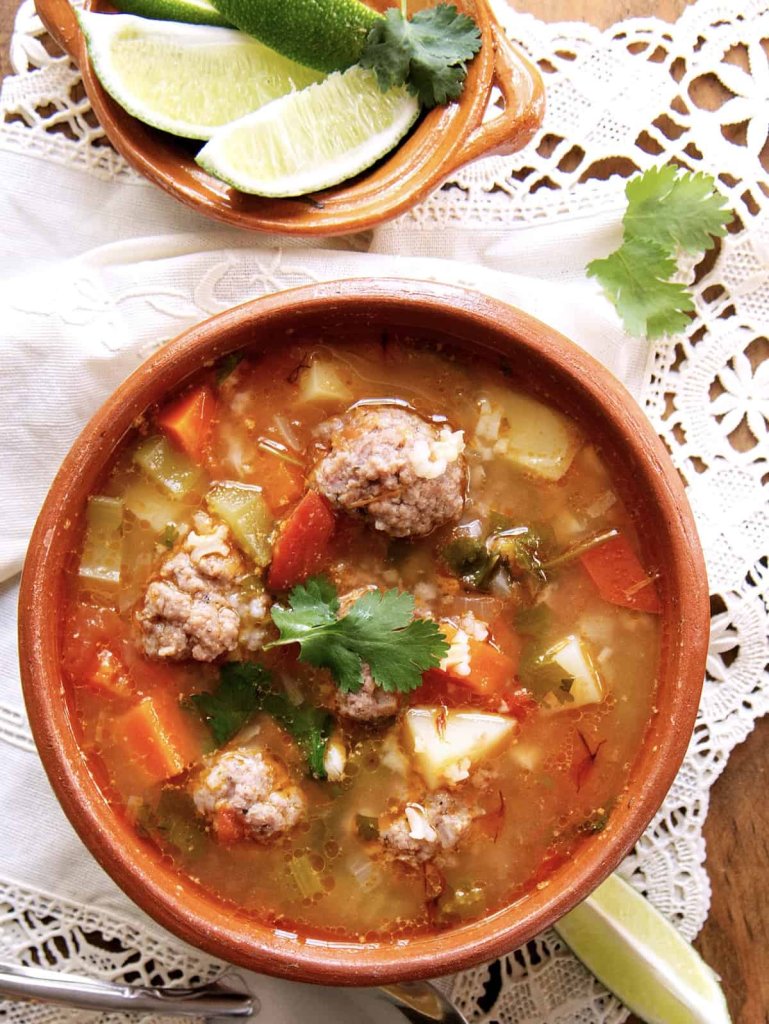 This Italian Lentil Soup, known as Zuppa di Lenticchie, is a hearty and nourishing dish that's incredibly easy to prepare. With its straightforward ingredients that you likely already have in your kitchen, it's a recipe that you'll find yourself returning to time and again. Packed with protein from lentils, featuring traditional Italian herbs and vegetables, it offers both nutrition and comfort, all while being kind to your budget. A side of crusty bread completes the meal, making it a truly satisfying option for any occasion.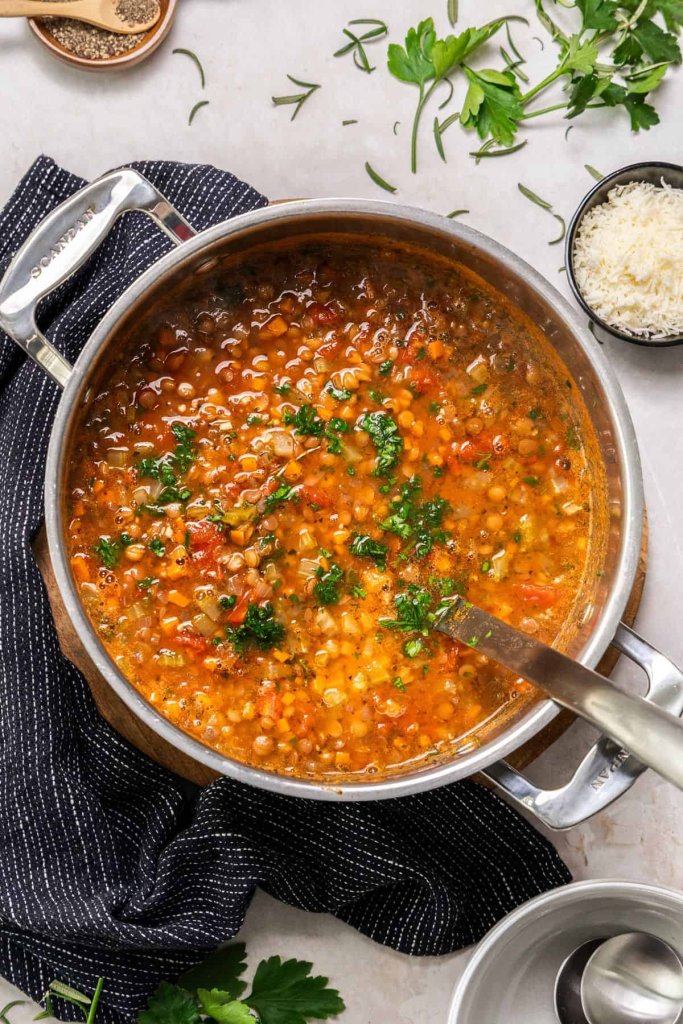 Italian Lentil Soup (Zuppa di Lenticchie)
So, don your favorite sweater, set a pot to simmer, and savor the flavors of fall with every spoonful. These recipes are bound to become family favorites, making your autumn even more memorable. Don't let the chilly days get you down; embrace them with a bowl of homemade soup that truly warms both body and soul. We hope this roundup inspires you to get creative in the kitchen and enjoy the comforting delights of fall's bounty. Happy soup-making!
Which of these soup recipes would you like to try?