Dad's special day is coming up very soon and you still have an opportunity to get him the perfect gift to celebrate all he has done for you.
This Father's Day is the perfect occasion to show gratitude to the man who has given so much.
Honor the day with the best Father's Day gifts – and watch his emotion as he is rightfully appreciated.
1) A delicious Father's Day cake
Is there a better way to celebrate any holiday than with food? We think not!
Father's Day is the perfect occasion to get a delicious cake for all to enjoy. If your dad has a sweet tooth, he'll enjoy this present all the better.
You can go the DIY route or buy something extra special with lettering or fun designs. We love the father's day cakes featured above. They're sure to bring a smile to any father's face.
2) Day of rest and pamper at the spa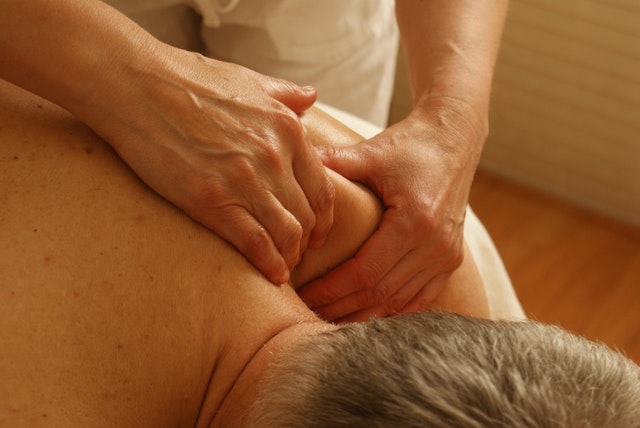 Who says only women love to be pampered? A spa day is an amazing way to celebrate dad and give him a well-deserved day of rest and pampering.
After all, many fathers work for long hours and regardless of whether a job is more manual or sitting at an office, it can be tough on the back. They need a day to recoup their energy!
Gift him a package deal including a massage, pedicure, manicure and perhaps a skin treatment. Not only will he leave the spa relaxed, he will feel cleansed and fresh, like a new man.
3) A bouquet of flowers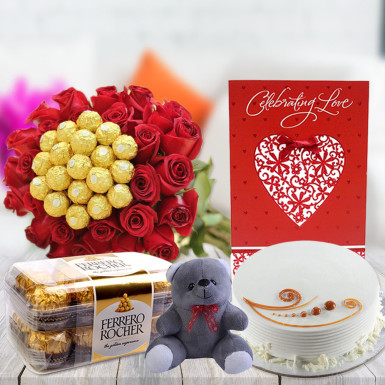 Flowers may seem like the stereotypical gift for mom, but actually, you may be surprised to find out that men enjoy flowers as well.
This sweet forum thread shows the real perspectives of men. Quite a few treasure both the gift and the meaning behind it. After all, it's a beautiful gift that show love and care for a person.
It's a wonderful token of appreciation that brightens any room with vivacious colors and positive, blooming energy.
Plus, there are even flower bouquets that include chocolate bars, so you can do a 2-for-1: flowers + chocolate!
You can even get a package that includes a plushie, a rose and chocolate bouquet, a beautiful greeting card to express your love, and of course, a delicious cake.
4) Shower him with praise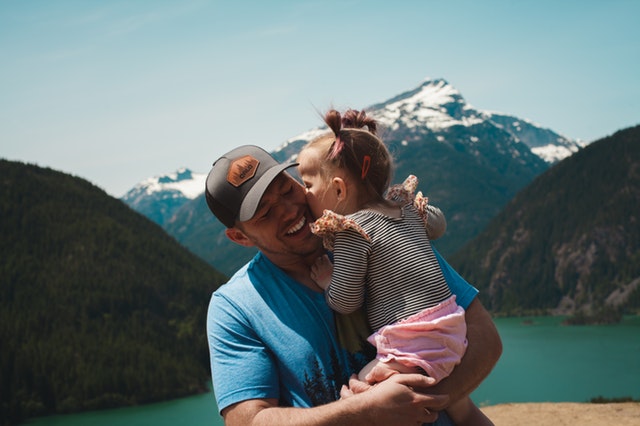 Fathers (and husbands) want to be appreciated and loved, but among the hassle of routine and responsibilities, it's often difficult to remember to show appreciation.
That's why Father's Day is the perfect moment to express appreciation for everything dad does, from helping with homework to taking care of mom when she has a headache.
Write him thank-you notes detailing the way he contributes to the family, how he provides much-needed support, and what makes him a great partner and father.
Alternatively, you could make a video or make a big banner.
5) Collage of dad through the ages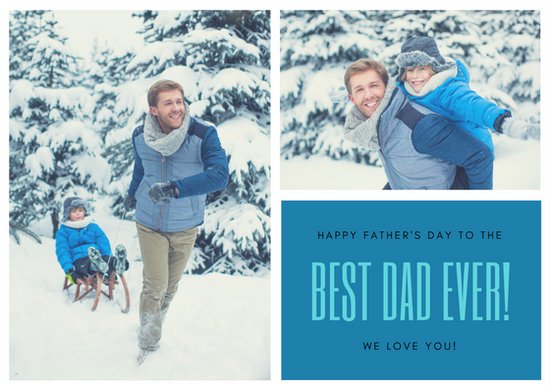 There's nothing like going back through photos to reminisce of earlier times.
A great gift and way to celebrate dad is to create a collage that shows both much you love him and how you have grown together throughout the years.
Put together a college or video of photos of dad and his children to show the evolution throughout time. You can even include photos of dad in his much younger years, pre-children.
You can even create a simple collage with a few pictures using the free Canvas pre-made templates: just drag-and-drop the photos in!
It's fun to look back and remember all the shared memories and experiences.
It's sure to bring a tear of joy to everyone.

How are you celebrating dad this Father's Day?