Most travelers heading to New Zealand are looking forward to adventure sports and recreating their favorite Lord of the Rings moments. Maybe they'll even attend a match of the All Blacks rugby team. But, while most travelers are busy doing that, the locals are enjoying the unique, lesser-known experiences that you too can get access to if you just look close enough.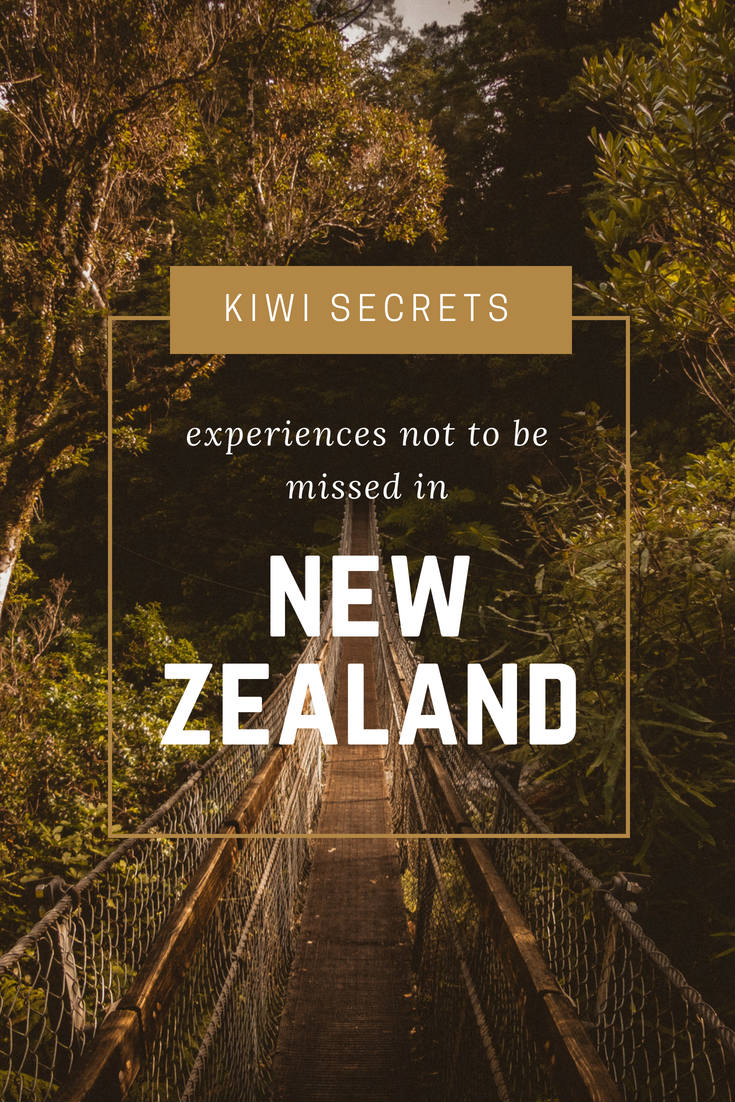 Look up to the Auroras on the South Island
While the Northern Lights get a lot of attention, did you know the Southern Hemisphere have a natural light show all of their own? Suitably named the Southern Lights, or Aurora Australis, you can get a glimpse of this celestial phenomenon from the South Island's bottom, especially between March and September. Get away from light pollution on a dark, moonless night and you'll have the sky show of your life.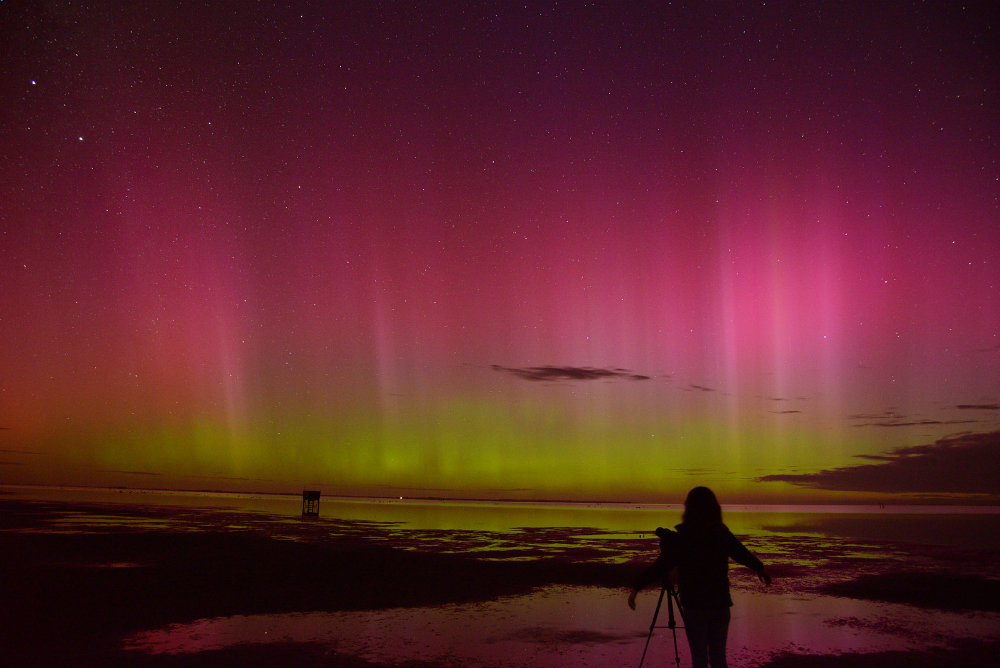 If you happen to be heading away from the population anyway, you won't be disappointed by the incredible number of stars you'll be able to see. If you really want to take it all in, Lake Tekapo is an International Dark Sky Reserve and it's the best spot in the country for galaxy searching. You can participate in a nightly tour that will take you up to the Mt John observatory with a perfect view of the Milky Way.
Climb a one-of-a-kind ladder in Wanaka
If you are going to New Zealand, Queenstown is a must-visit destination any time of the year. While it's the country's winter sports capital, it has something to offer every season, and so does the nearby town of Wanaka. In the area, you'll see plenty of worthwhile sights, from a waterfall flanked with a via ferrata to Wildfire Wanaka, which is a new attraction in the foothills where travelers can stretch themselves "by basically climbing a ladder" (as the operators say).
However, this ladder is different than all others. It ascends past the incredible Twin Falls and offers astonishing views throughout your short but never-to-be-forgotten "Wow, did I really just do that?" adventure!
P.S. It's always worth arranging travel insurance before you travel. Whether you're visiting family in Australia, on a weekend jaunt within New Zealand or taking a couples get-away holiday to Bali, take off on your next flight knowing you've got cover with travel insurance.
Fly over the volcanic White Island
While this helicopter tour might blow your whole vacation budget, it's not one you'll soon forget. Hop aboard a helicopter in Rotorua, which in itself is bucket list material, and then head over to the only permanently active volcano in New Zealand where you can explore further on foot. White Island visitors get to wander the crater floor, spot sulfur formations and even get up close to hot streams and steaming vents.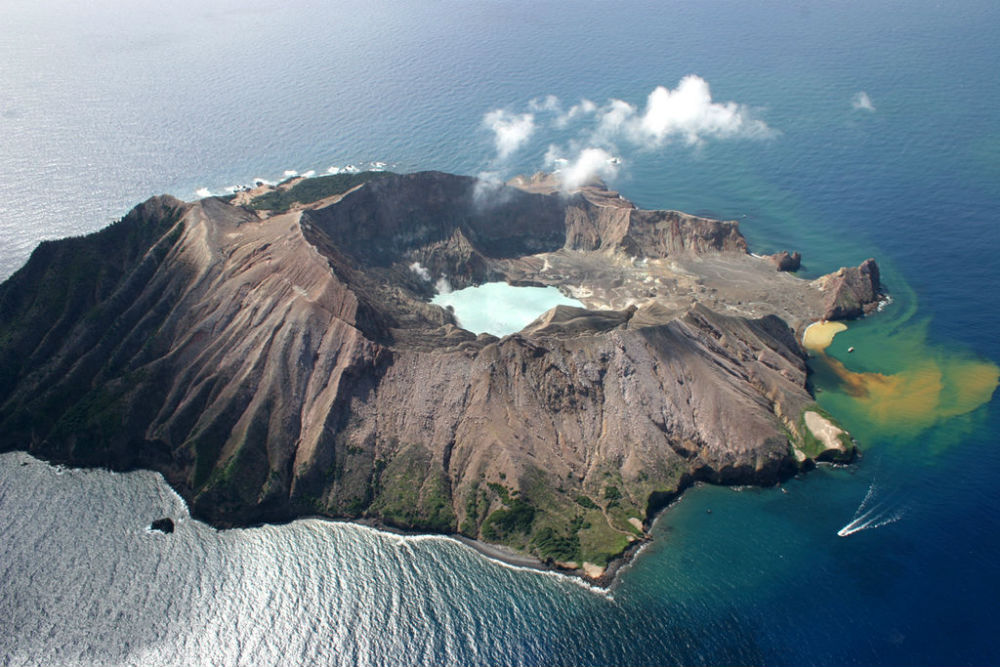 See flappers and everything steampunk
If you're a fan of Art Deco or if you've ever spent even a second admiring Miami or Mumbai's architectural heritage, you can't pass up the chance to check out New Zealand's beauty. Napier on the North Island is a must visit. It was rebuilt in the 1930s after a 7.8 magnitude earthquake devastated the area. Today, however, the city is bursting with graceful patterns, beautiful design, and pastels everywhere.
Every February, Napier's citizens hold a weekend-long celebration to show off all things the 1930s, from vintage cars and flapper fashions to brass bands and speakeasies. If you visit any other time of the year, get a taste of the experience by stopping by the Art Deco Centre that sits on the beach front. A walking tour will help you appreciate all the tiny details you'd otherwise miss.
Meanwhile, the South Island also has a lot to offer. While the seaside town of Oamaru was once neglected and remained fairly untouched following its heyday in the 19th century, it's a beautiful sight to behold now. The Victorian buildings of the time remain intact and an influx of creatives in the past decade have turned the area into the "steampunk capital of the world."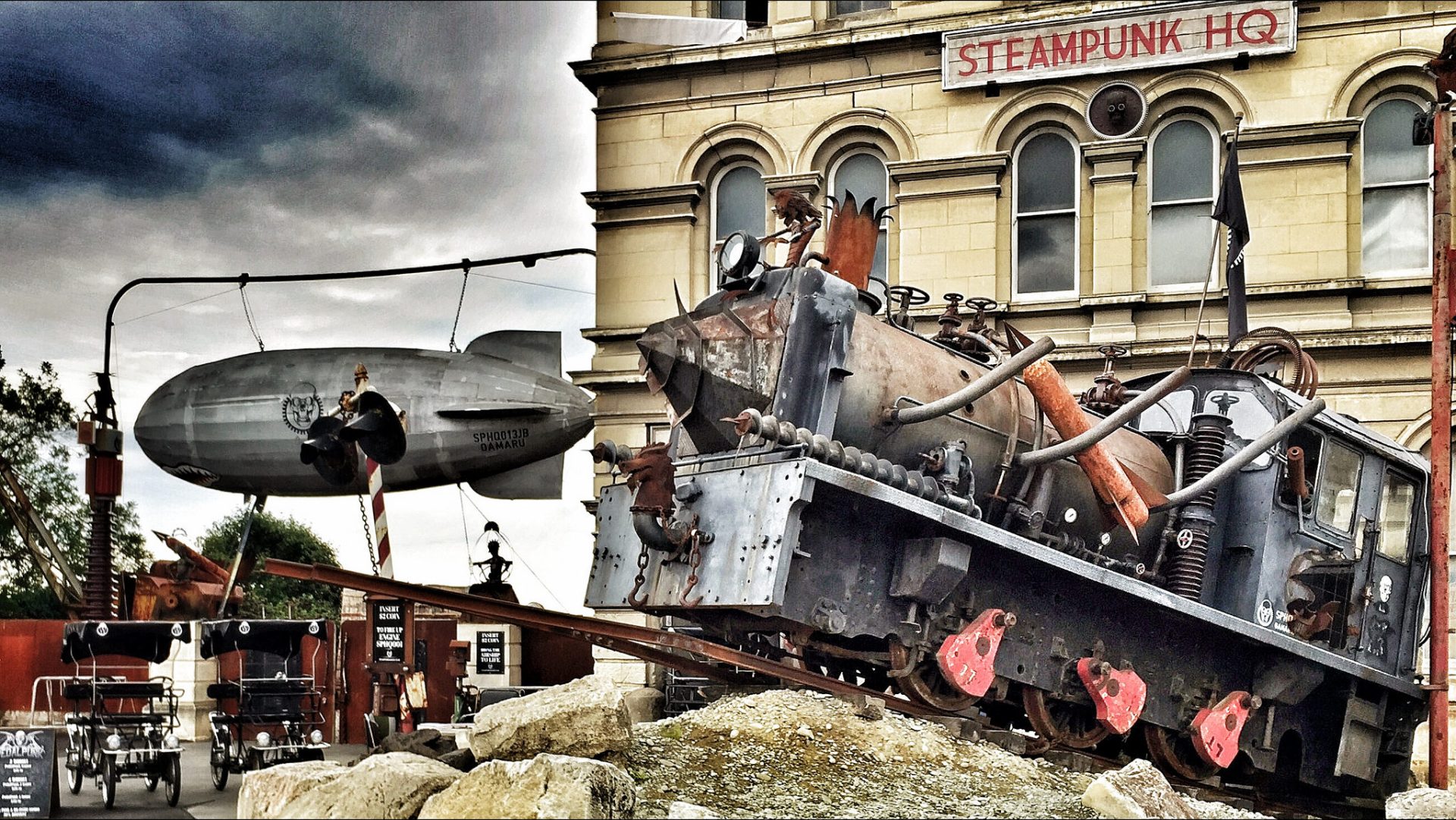 Oamaru now reimagines modern technology set against the Steam-powdered Victorian era backdrop. Steampunk HQ is definitely the place to start your adventure where you'll find a gallery of art and devices set inside the 1830s Meeks Grain Elevator Building. You'll also find vintage stores, artisan shops, and bookstores around the town.
Take a skywalk in Auckland
Maybe you're taking a long-term trip to catch everything you can, or maybe you're just planning a brief stay in Auckland, but if you're going to be in the area, it's worth checking out the tallest building of the Southern Hemisphere. The Sky Tower sits at 328 meters tall and it's located right downtown. You'll find an observation floor at 192 meters and from there you can step out on to the skywalk where you'll get to march around a narrow metal gangplank.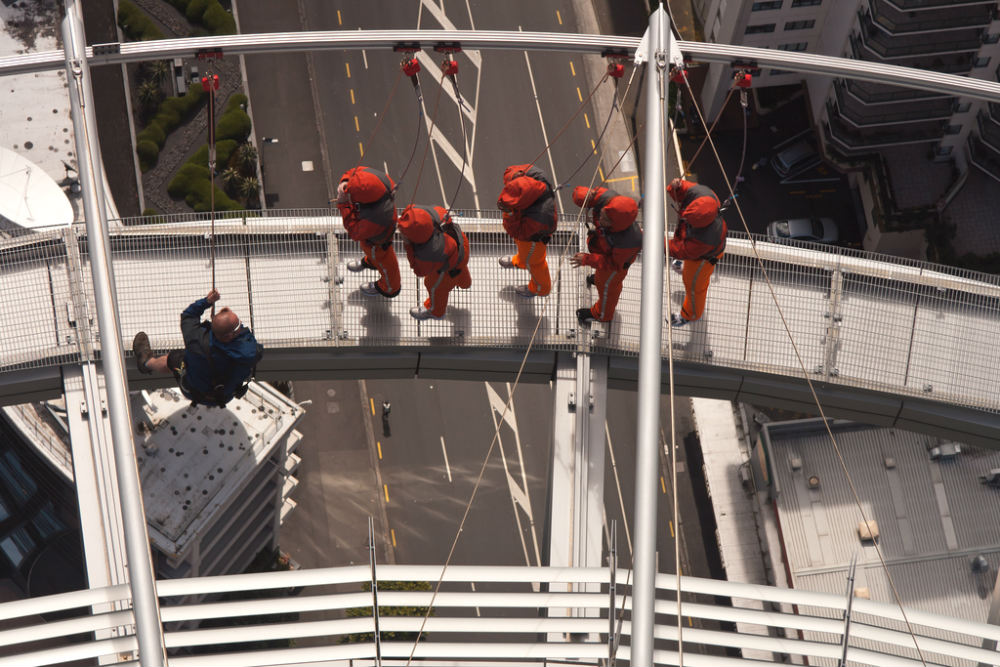 Safety harnesses are included, of course, but if your legs turn to jelly, there will not be a handrail to grip. This is excellent for any traveler seeking the Kiwi adrenaline experience that they can pass down to their grandchildren.
Get dirty at Mudtopia in Rotorua
Head to Rotorua in December and you'll finally be able to fulfill your childish desire to get caked in thick mud from head to toe. The three-day "music and mud" festival is held at the outdoor activity center on the North Island.
There's also a spa with mud facials, mud beauty treatments, and mud massages for some relaxation while you're there. Wondering why? Rotorua's mud is known to be packed with restorative minerals hard to find anywhere else. If you want to have some fun, you can also slosh around in an old-fashioned mud pit.
Catch and cook a rainbow trout at Lake Taupo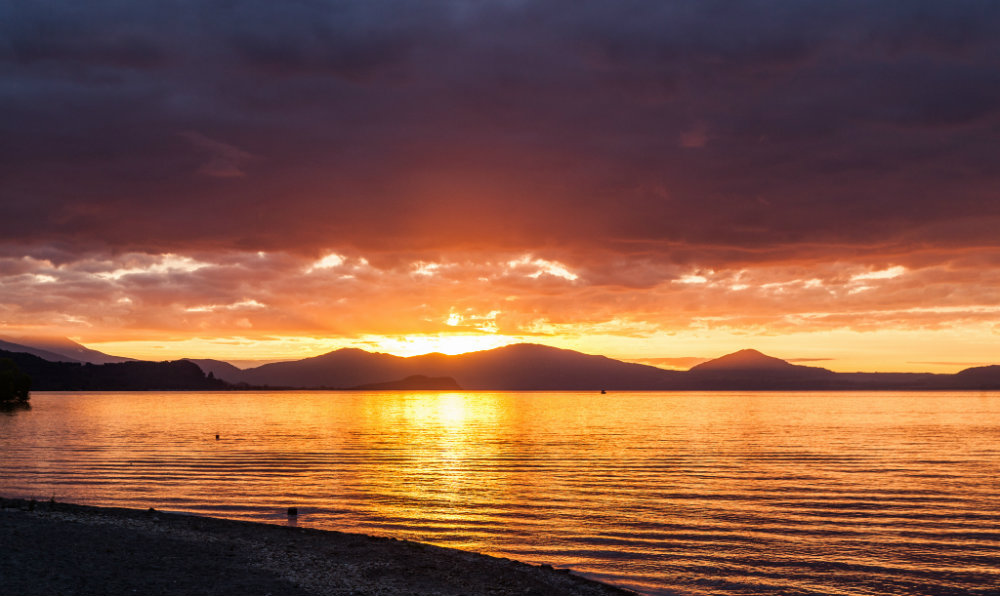 Lake Taupo has incredibly clear and warm waters bordered by Tongariro National Park's snow-crested peaks. Walk, cycle, or canoe around or head onto the water for a trout fishing adventure. Most fishers are lucky to catch one or two, and you can even try out your cutlery skills and sashimi your catch on the boat for lunch. While you're in the area, make sure you check out the Mine Bay Māori rock carvings.
Invercargill: A museum for both motorheads and fashionistas
You probably wouldn't have thought that the largest private truck and car museum would be in New Zealand, but the 15,000 square meter chamber known as Bill Richardson Transport World takes the title. It is filled with restored vehicles dating back to the very first one ever made. The exhibitions are also complemented with New Zealand-made Wearable Art. If you are after a motorcycle museum, just head to the Classic Motorcycle Mecca in the city center.
Have you ever visited New Zealand?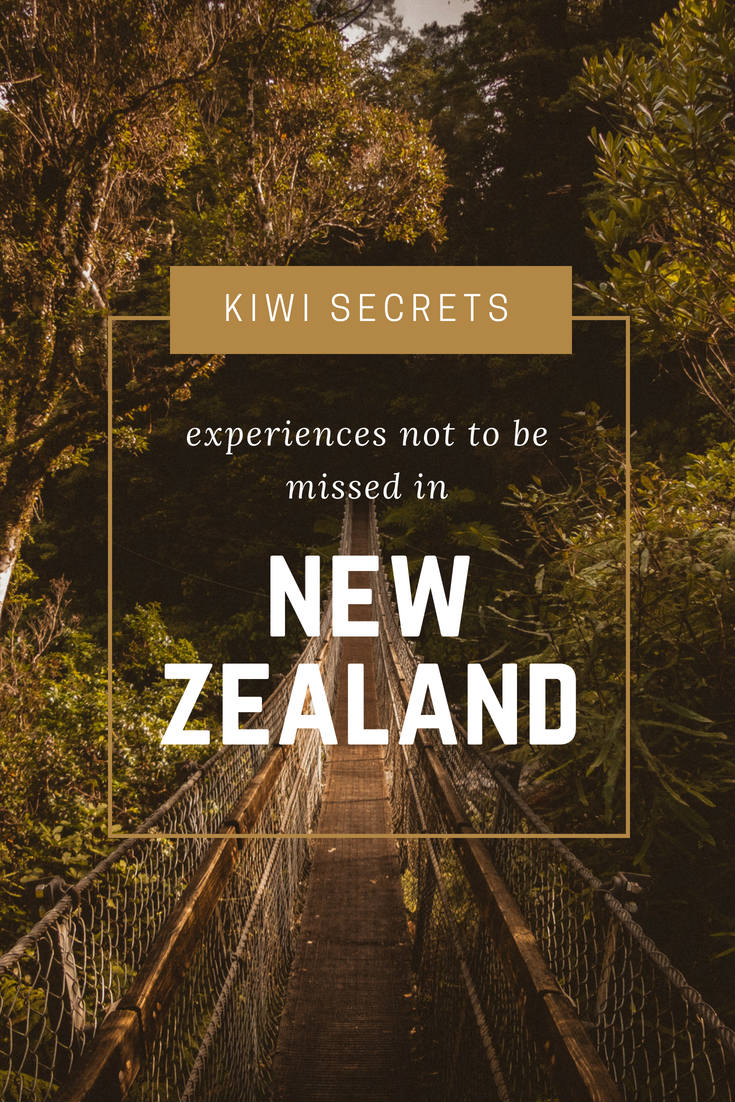 The unedited Steampunk Oamaru's Victorian Precinct image by Allan Henderson /CC-BY 2.0
The unedited SkyWalkers image by Jason Pratt /CC BY 2.0
The unedited Aurora Australis image by Ben /CC BY-ND 2.0
The unedited White Island image by Rfleming
The unedited Lake Taupo Sunset image by russellstreet /CC BY-SA 2.0