Welcome to the festive season, where the air is filled with the sweet aroma of holiday delights! As we gather with loved ones to celebrate the joyous occasions, what better way to kick off the festivities than with a spectacular array of holiday appetizers?
In this curated list, we've compiled 15 sensational appetizer ideas that are not only bursting with flavor but are also sure to be the stars of your holiday gatherings. From classic favorites to innovative twists, these appetizers will set the perfect tone for a season filled with good cheer and delectable bites. So, let's dive into the culinary magic and discover the perfect starters to make your holiday celebrations truly unforgettable!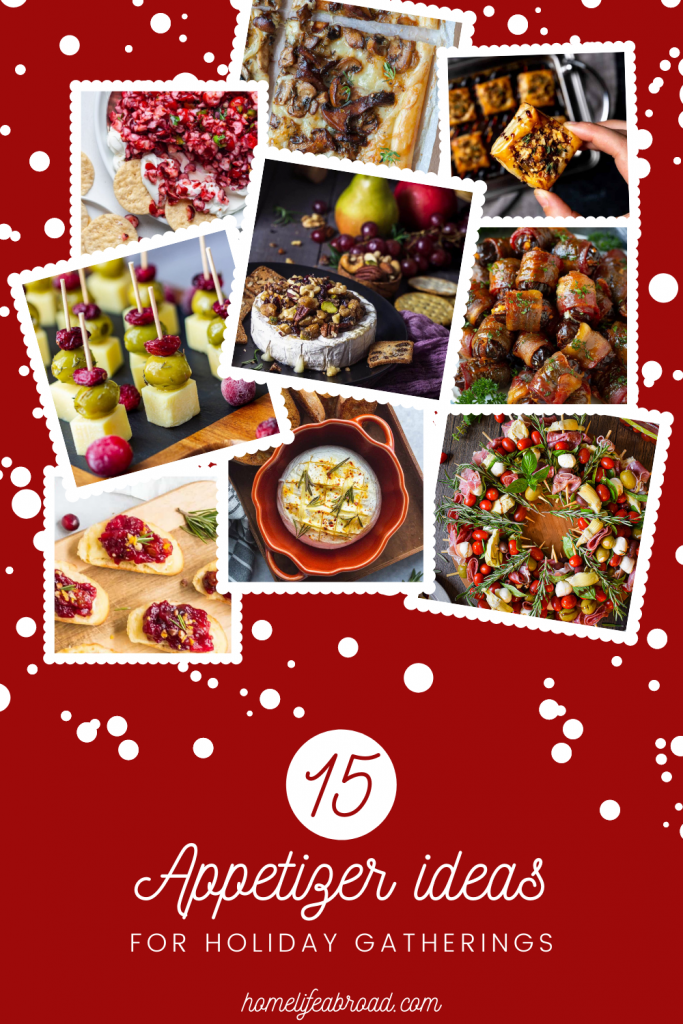 Cranberry Baked Ricotta with Maple Pecans is an easy entertaining appetizer or dessert. The ricotta bake comes together with ricotta, orange, eggs, maple syrup, cranberries, and thyme, with cinnamon maple syrup and candied pecans on top. Simple and delicious spread on bread, crackers, or cookies, or eaten all on its own.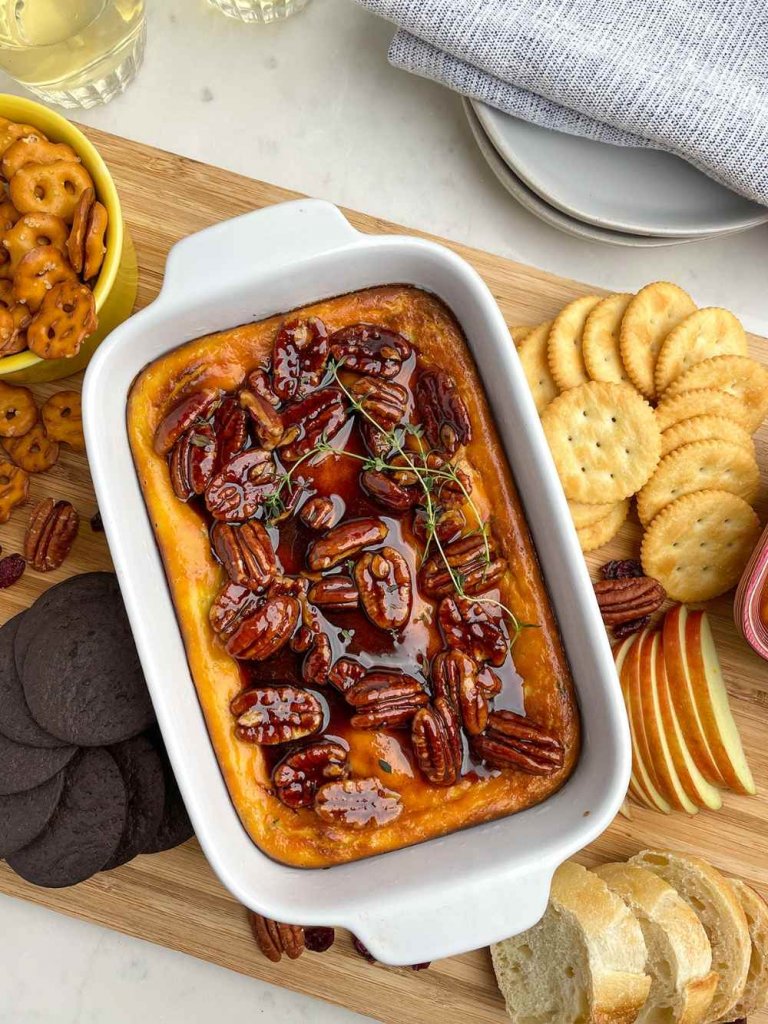 This Savory Pear Tartlet appetizer recipe uses puff pastry dough topped with sweet and tangy pear chutney, crumbled blue cheese, toasted walnuts, thyme, and a drizzle of balsamic glaze. The combination of sweet, salty, tangy, and crunchy is simply divine.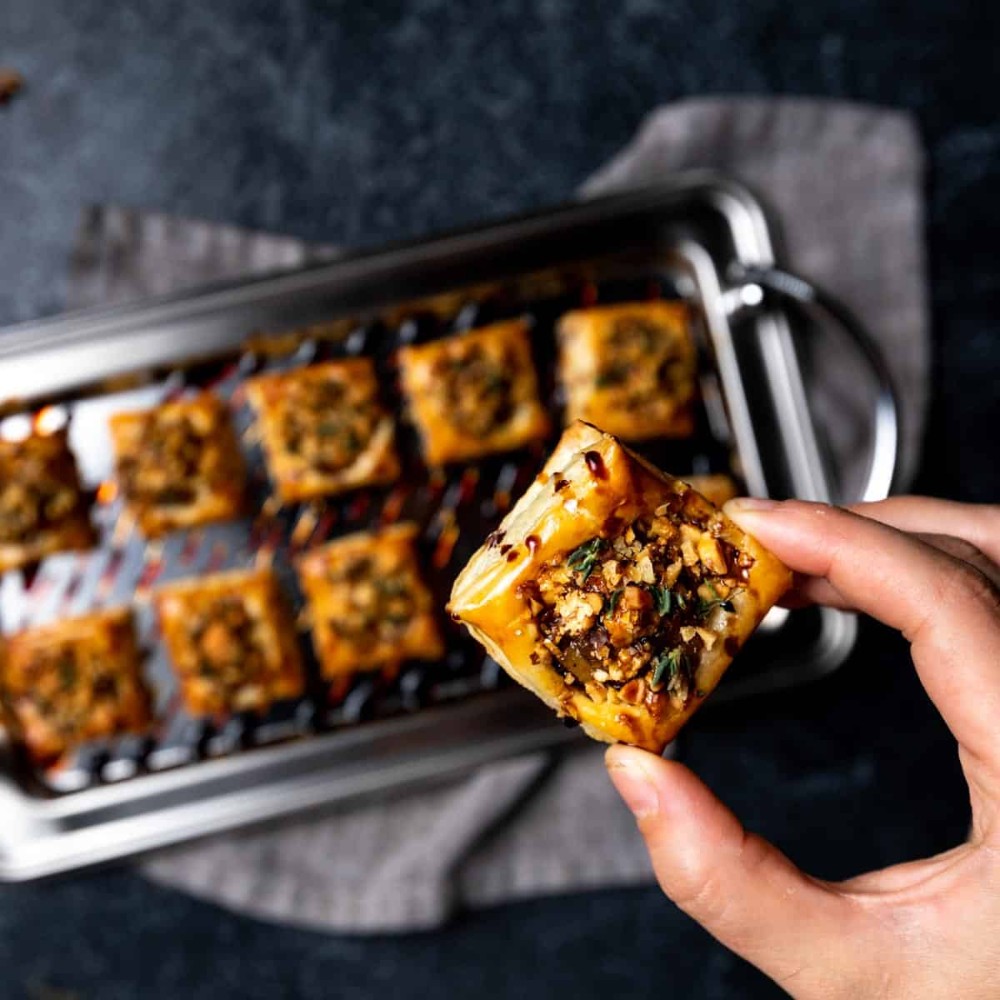 A simple delicious appetizer that will be a crowd-pleaser, this Warm Brie Crostini recipe with Cranberry Chutney is the flavor of the holiday season and beyond. Use leftover cranberry chutney or sauce or make it from scratch. The melted brie and cranberry combo is so delicious!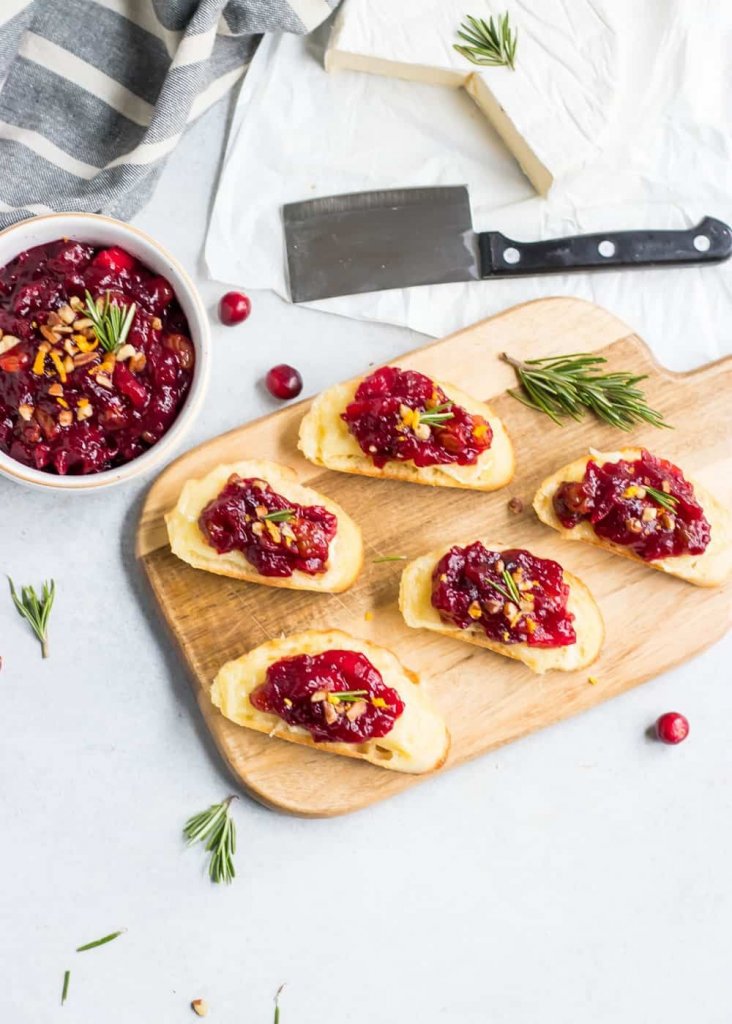 This festive and delicious Antipasto Wreath is the perfect easy and delicious holiday appetizer!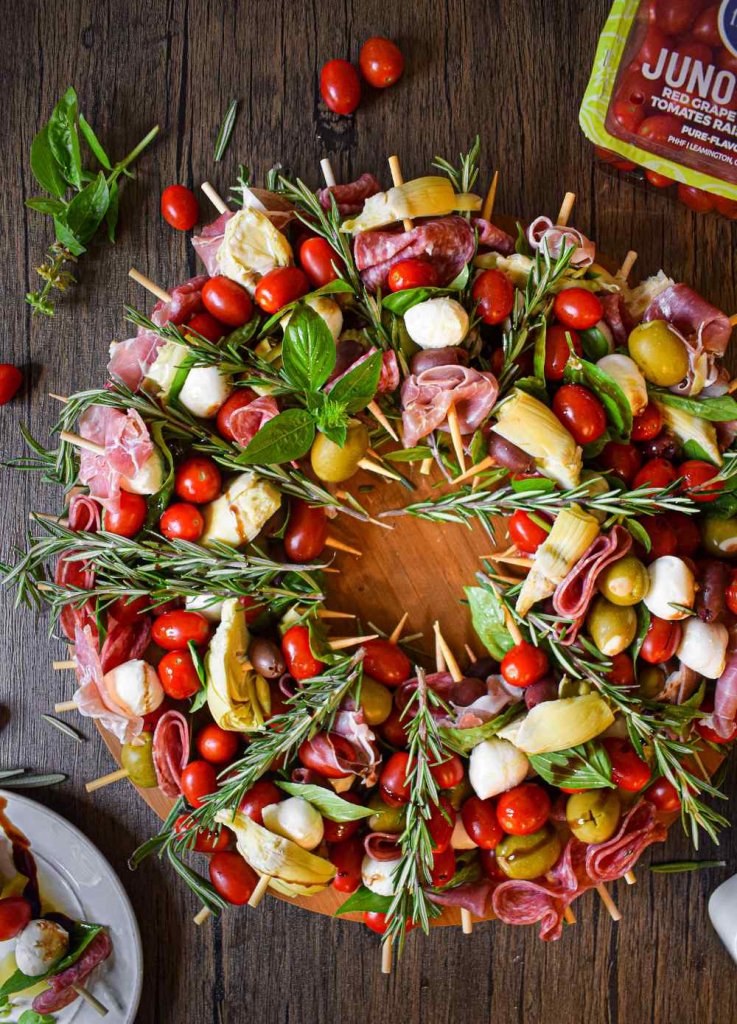 These Greek Spanakopita Triangles make a great vegetarian appetizer, finger food, savory snack, or even light lunch. The super flaky and crunchy Phyllo Pastry layers are filled with Spinach and Feta and then folded into a delicious bite-size triangle.
This easy cranberry jalapeño dip takes only 5 minutes to make! It's fun, festive, and great for entertaining.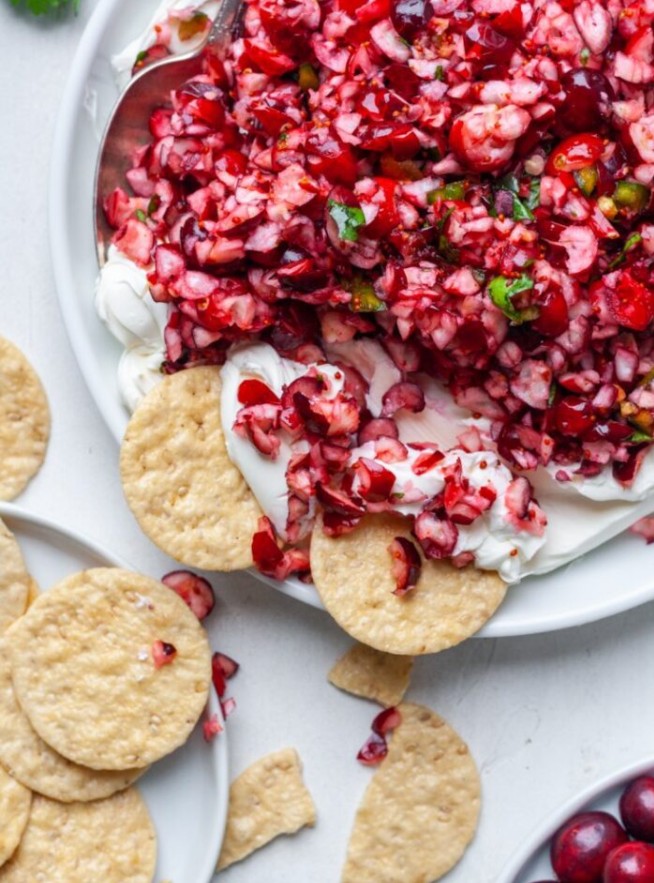 Baked Camembert is a great cheesy, gooey, spicy, and delicious appetizer. It's perfect for the holiday season and is ready in just 15 minutes!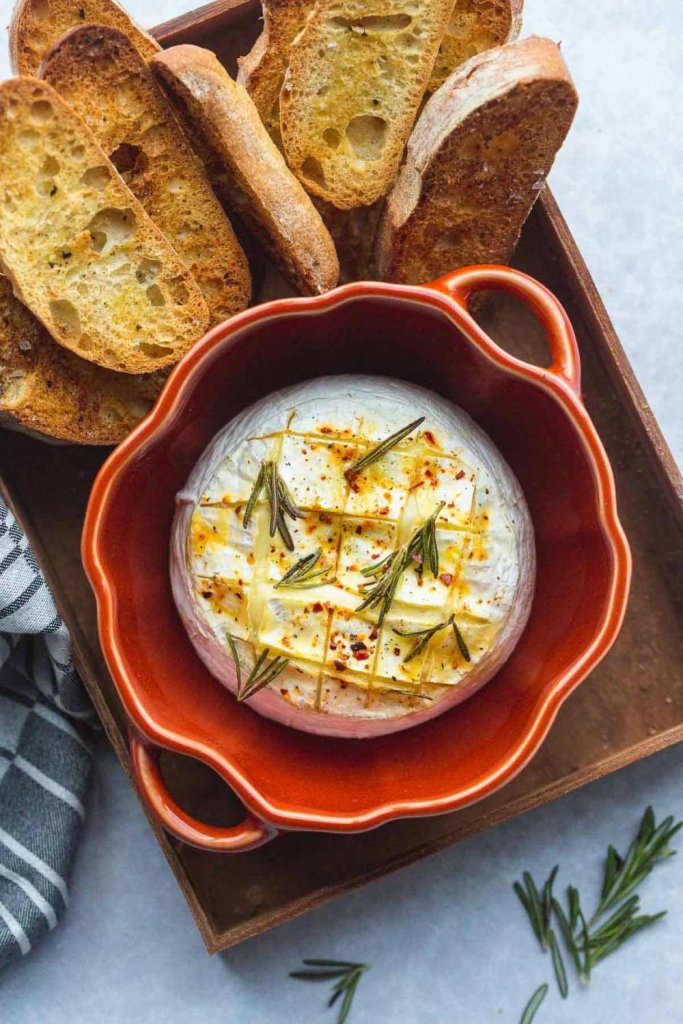 This baked brie recipe is quick, easy to follow, and tastes divine. It's perfect for entertaining because you can make it ahead of time, and then bake it when your guests arrive.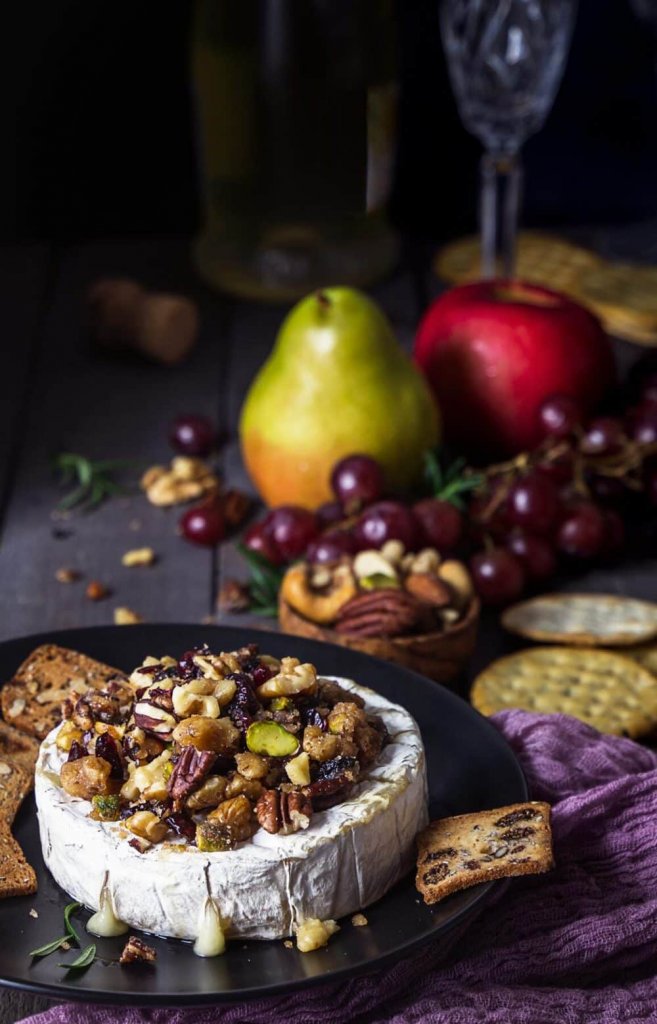 This spinach artichoke dip is a mix of freshly cooked spinach, artichoke hearts, and three types of cheese, all baked to golden brown perfection.
These bacon-wrapped dates are stuffed with goat cheese, covered in bacon, and then brushed with maple syrup before they go into the oven to bake to perfection.
These easy Cranberry Olive Cheese Skewers are ready in no time and are a tasty addition to your favorite selection of appetizers!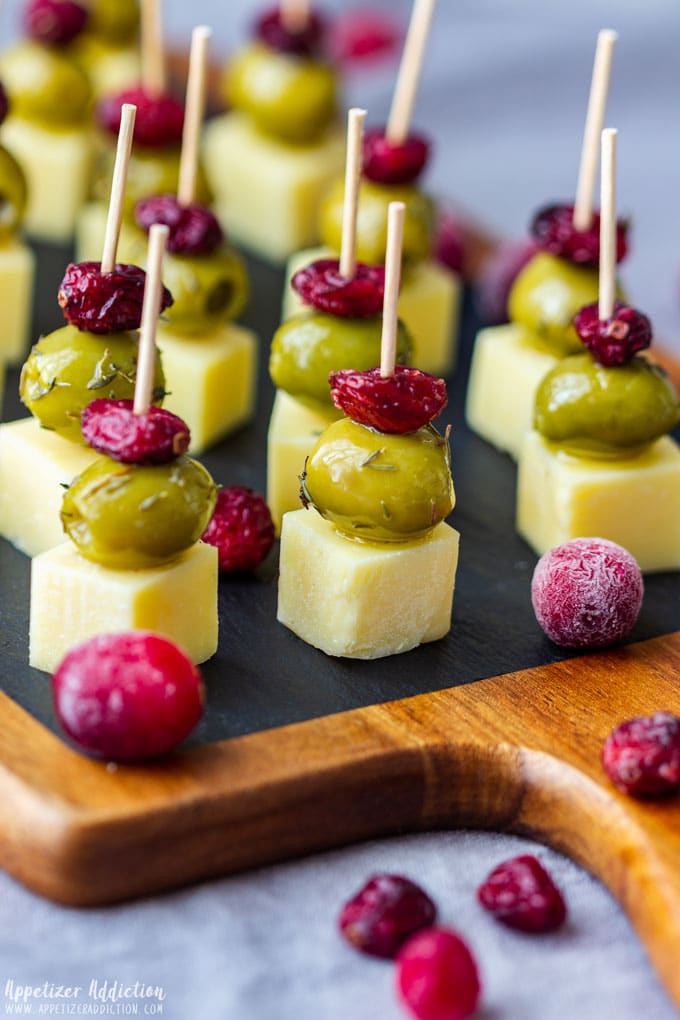 These herby soft cheese stuffed dates wrapped in prosciutto are perfect party bites that literally take minutes to prepare!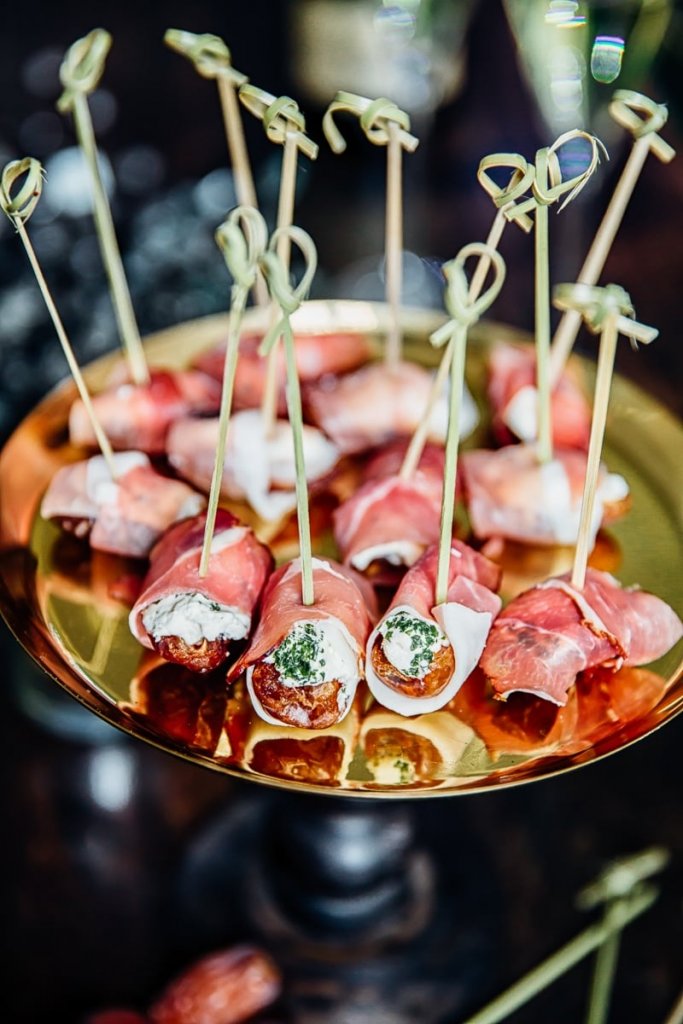 Chicken Cranberry Salad Pinwheel Sandwiches are filled with chicken, almonds, cranberries, green onions, and feta rolled up in spinach tortillas. A super easy-to-make holiday party appetizer that tastes even better than it looks.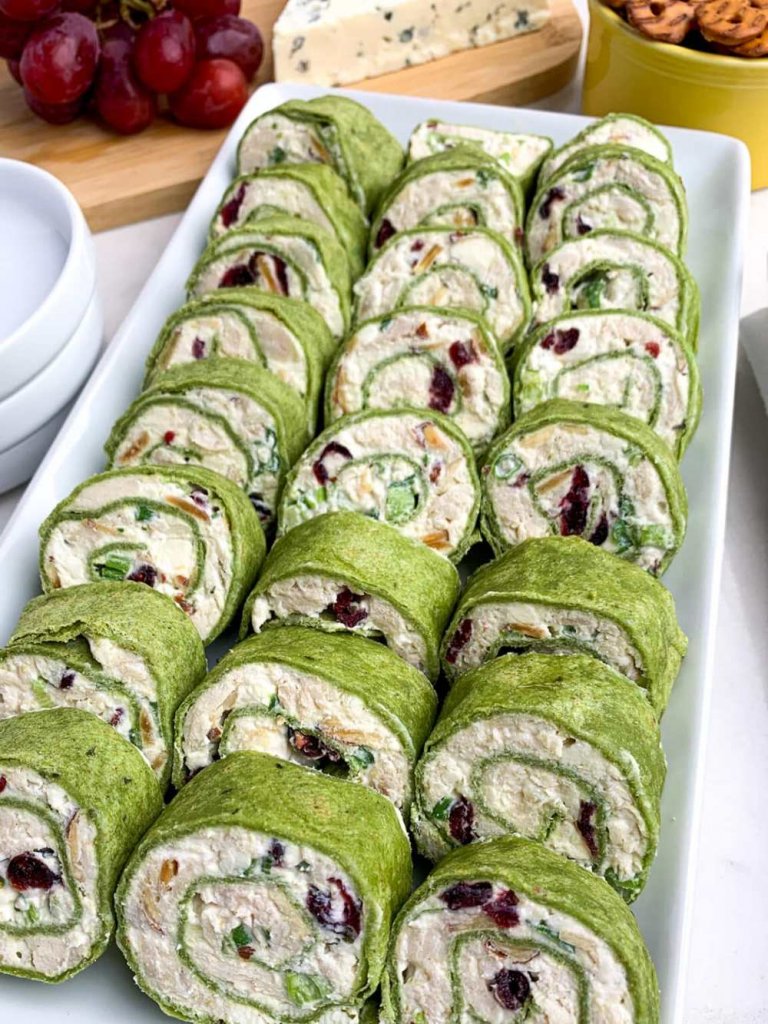 Serve a platter of warm dough balls filled with mozzarella cheese and sun-dried tomato pesto at your next get-together. Brush them with a little garlic butter just before serving, and they're absolutely delicious.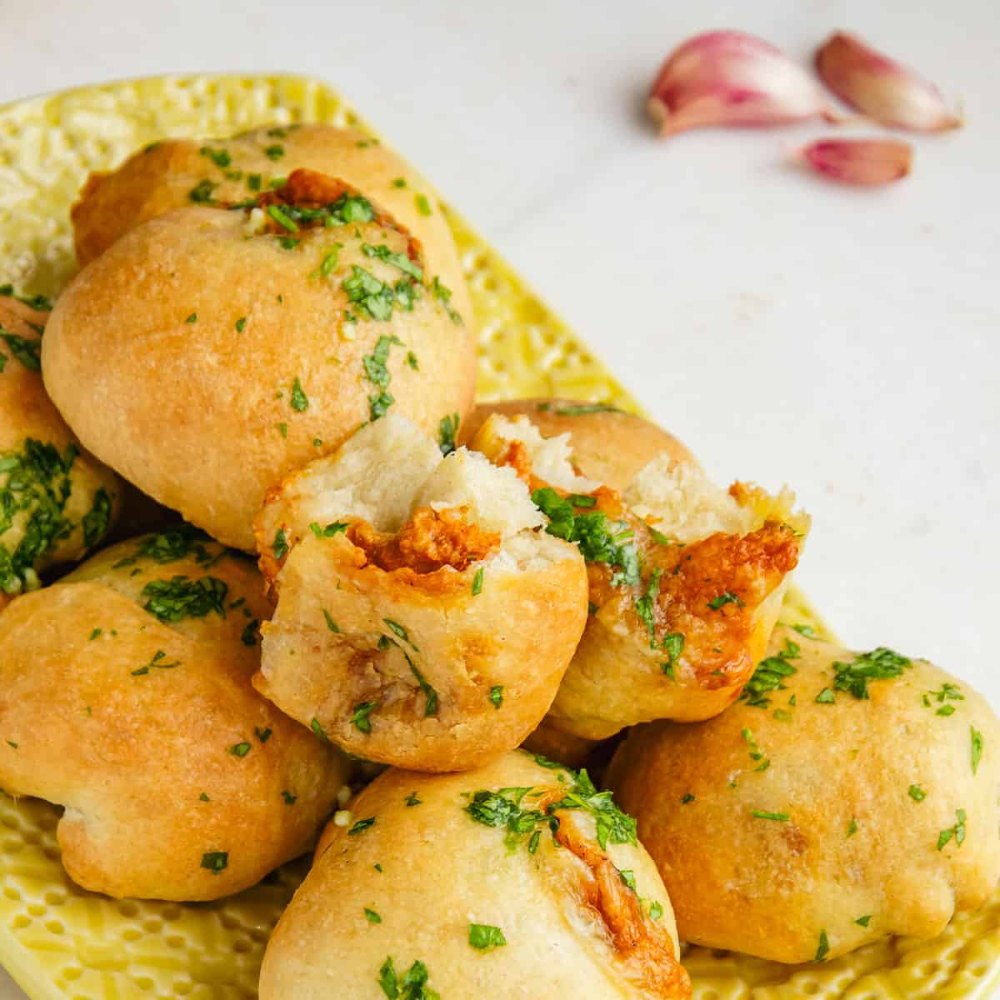 This puff pastry mushroom tart is an amazing quick snack and perfect for entertaining. It's quick to make and packed with flavor. It's made with puff pastry, sautéed mushrooms seasoned with garlic, balsamic, and thyme, sweet shallots, and flavorful Gruyere cheese.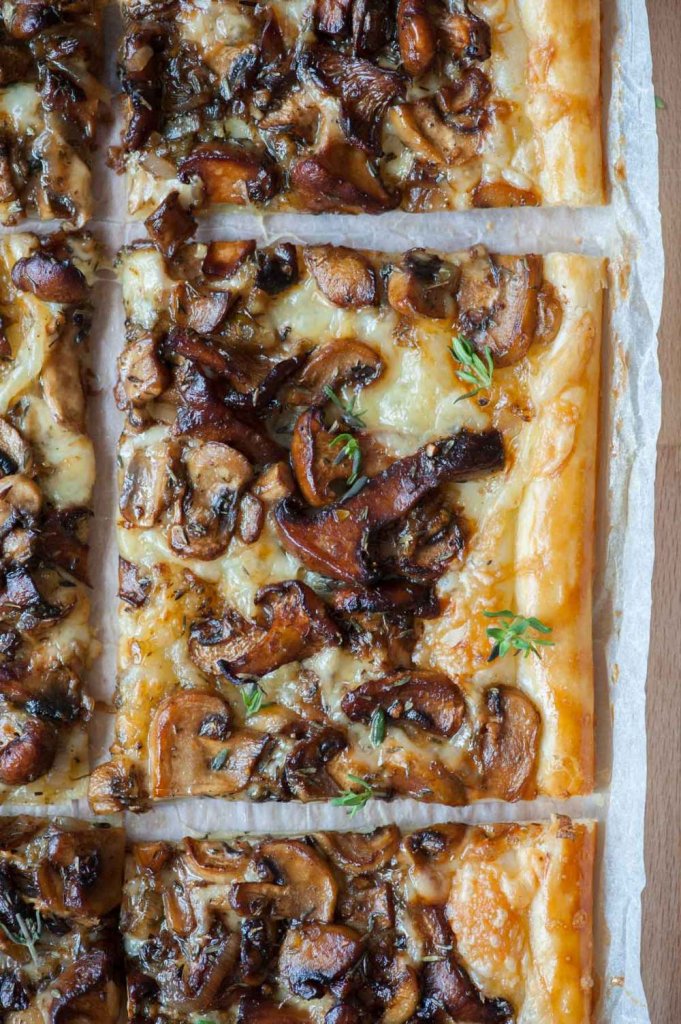 As we wrap up our exploration of these holiday appetizer ideas, we hope you've found inspiration to elevate your festive gatherings. Whether you opt for the timeless classics or venture into bold new flavors, these appetizers are bound to delight your guests and leave a lasting impression.
From savory to sweet, simple to sophisticated, each dish brings a unique touch to your holiday table. As you embark on your culinary journey, remember that the joy of the season is best shared through good food and good company. May your holiday celebrations be filled with laughter, warmth, and, of course, an abundance of delicious appetizers. Cheers to a festive season brimming with culinary delights and unforgettable moments!
Which one of these recipes would you like to try?