I absolutely love and adore anything chocolate! I remember that as a kid, we ate chocolate spread toasts, fruit, and juice or milk for breakfast and it was super delicious! We used different cocoa spread brands, but in the end, we always came back to Nutella.
Nutella has been around for more than 50 years and it's sold in more than 100 countries all over the world. Nutella is made of sugar, palm oil, hazelnuts, cocoa solids, skimmed milk and soy products (in the USA).
Here are some interesting facts about Nutella:
It's manufactured by Ferrero, the same company that produces Kinder, Mon Cheri, Kinder Eggs, Ferrero Rocher, Tic Tac, and Raffaello.
World Nutella Day is February 5.
The amount of Nutella produced in 1 year weighs the same as the Empire State Building.
Each jar of Nutella contains approximately 50 hazelnuts.
A jar of Nutella is sold every 2.5 seconds globally.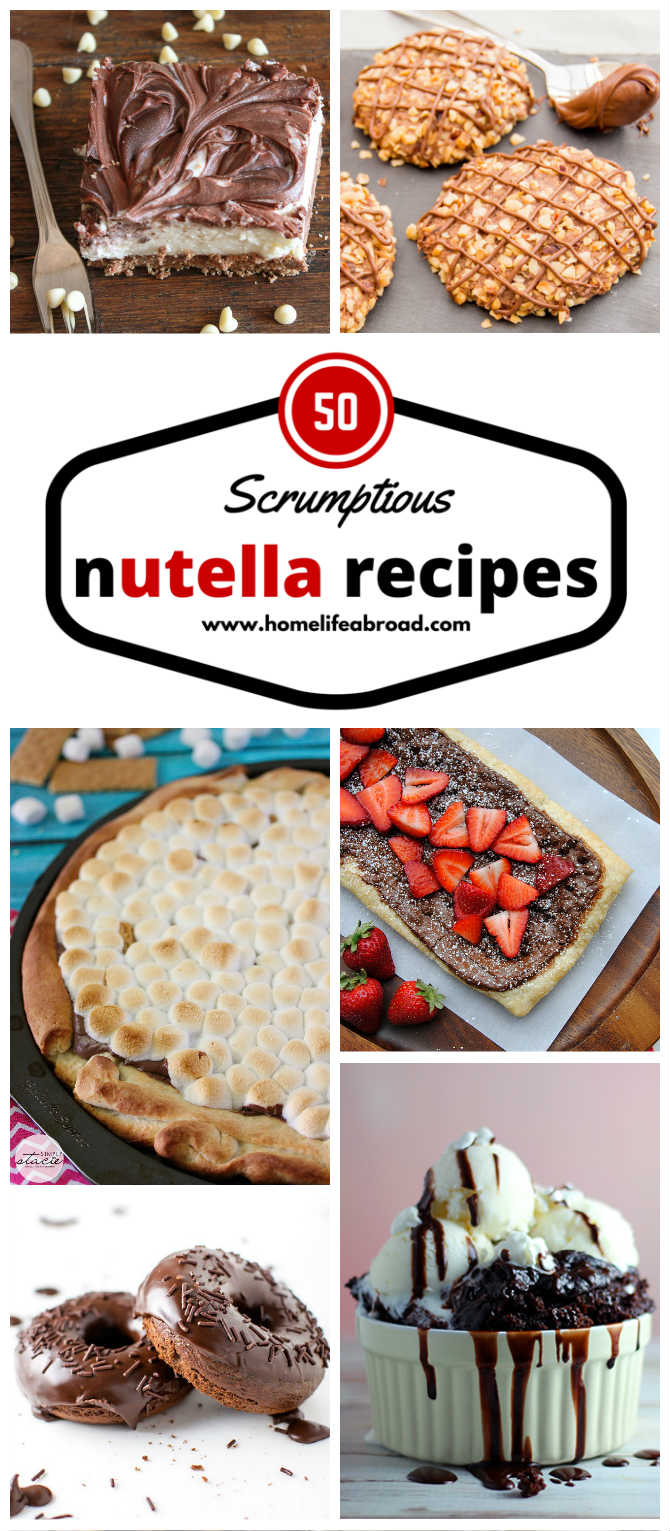 And now to the recipes! We have gathered 50 scrumptious Nutella recipes for you to enjoy. From cookies and cakes to ice cream and milkshakes, there are recipes for every Nutella lover! Let us know what's your favorite Nutella recipe!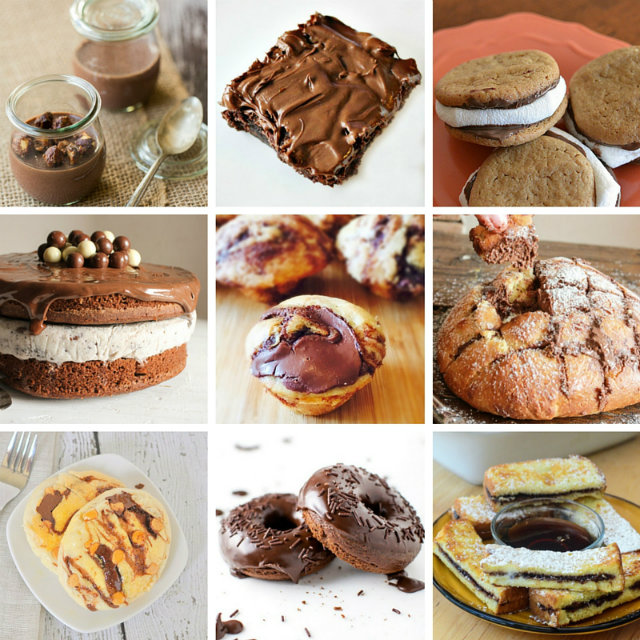 Nutella Panna Cotta with Candied Hazelnuts
Nutella Kit Kat Oreo Ice Cream Cake
Nutella Swirled Mini Pancake Muffins
Easy Homemade Brioche Nutella Pull Apart Bread
Peanut Butter Nutella Pancakes
Chocolate Cake Donuts with Nutella Glaze
Nutella Stuffed French Toast Sticks
Paleo Banana Nutella Ice Cream
No Bake Nutella Cookie Crust Double Chocolate Cheesecake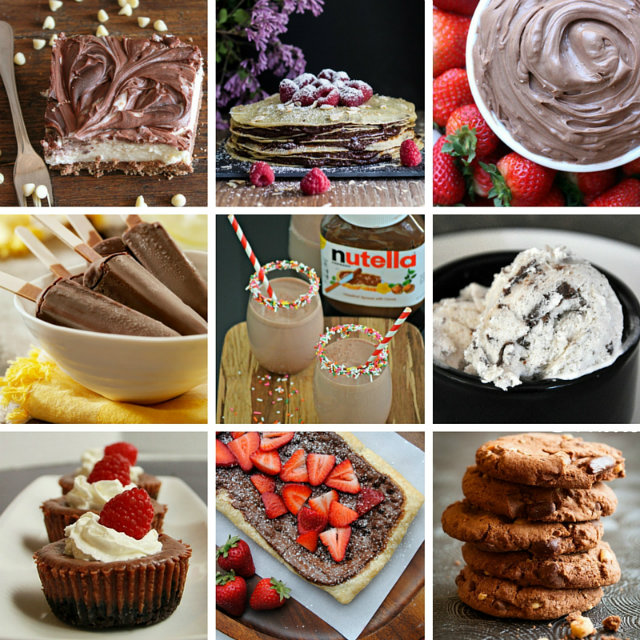 Simple Nutella Milkshake Recipe
Vanilla Ice Cream with Nutella Chunks
Mini Nutella Cheesecake with Oreo Crust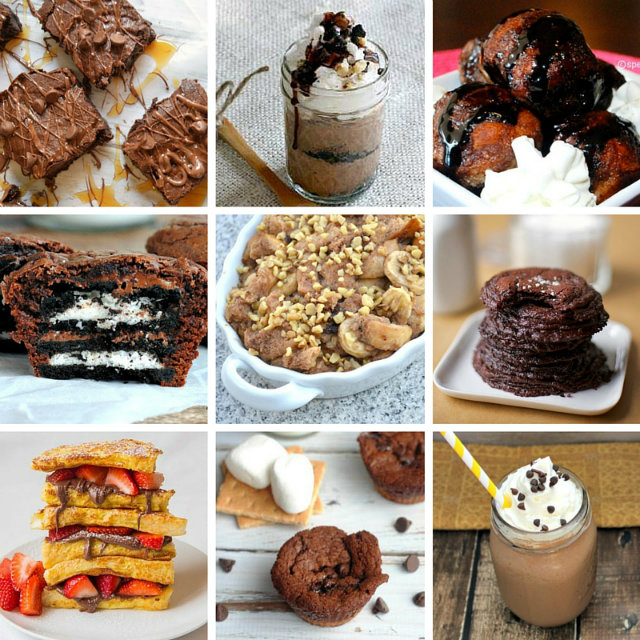 Fudgy Nutella Caramel Brownies
(Slow Cooker) Nutella Crunch Cheesecakes
Strawberry Nutella French Toast
Mini Chocolate Nutella Croissants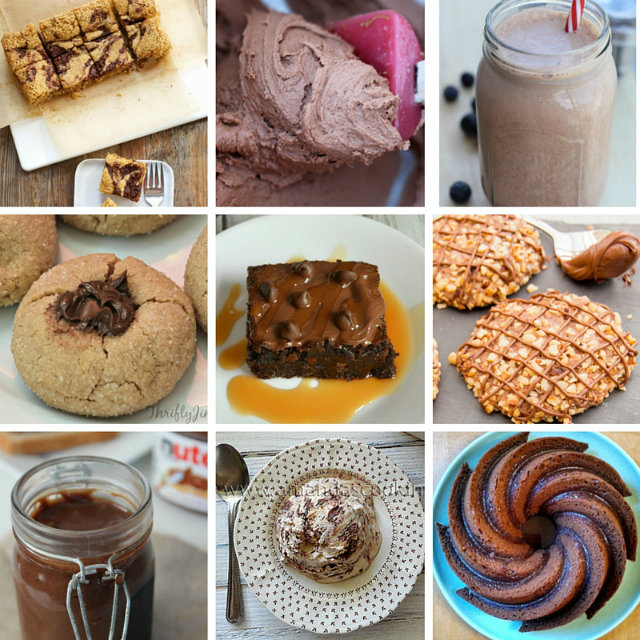 Nutella Blueberry Protein Smoothie
Nutella Caramel Fudge Brownies
Gluten Free Hazelnut Nutella Cookies
Homemade Nutella – Easy Copycat Recipe
Nutella Swirl Cheesecake Ice Cream
Swirly Gluten Free Tunnel of Nutella Cake
Nutella Frozen Push Ups Recipe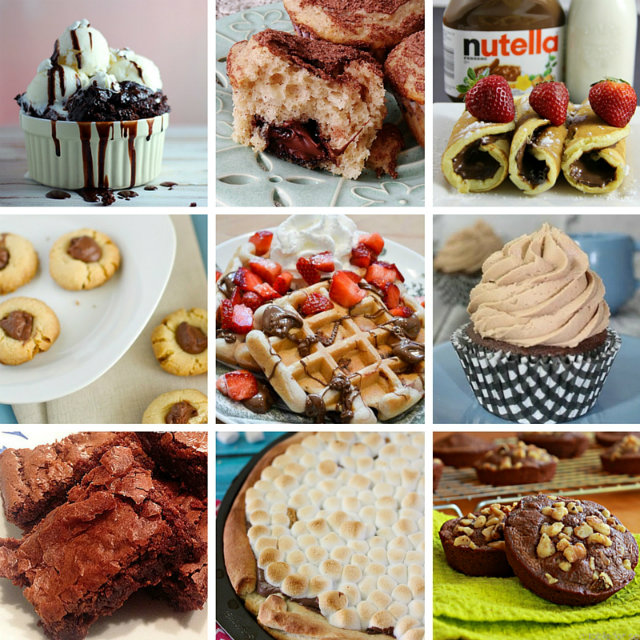 Death By Chocolate Slow Cooker Molten Cake Recipe with Nutella
Cocoa Sugar Crusted Muffins with Nutella Filling
Chocolate Cupcakes With Nutella Frosting
Nutella Mug Cake (in the Microwave!)
Have you tried Nutella? What's your favorite way to eat it?
Pin these amazing Nutella recipes for later!