Another year is passing by! So it's about the time to pass the last few days of this year being happy, starting new traditions and spending time with our loved ones!
Make some new memories as they are the only things that will always be with us!
"No matter how much time passes, no matter what takes place in the interim, there are some things we can never assign to oblivion, memories we can never rub away."
― Haruki Murakami
Here are 12 things I want to do before the end of the year!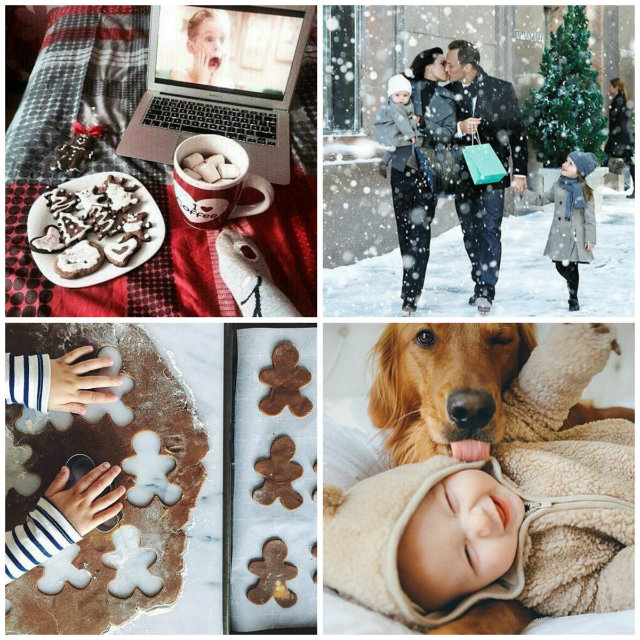 Watch tons of Christmas movies. Gather your whole family and spend some time watching some Christmas classics like Home Alone, Elf, The Santa Clause, and Scrooged. Check out this 15 ways to make people smile every day to see!
Spend time with the family! Holidays are a perfect time to spend some quality time with your family. Take walks, play board games, have a movie night or bake cookies. Take the best of the time when all the family is together, it may take a year to see all of them together again.
Bake cookies. Gingerbread men or sugar cookies – it does not matter, as long as you are having fun! Ask your kids to help you out baking and decorating the cookies. Make enough so you can give some to your friends and neighbors too!
Make someone smile. Smiling is a great way to share our happiness with others. It does not make a lot of effort to make someone smile. Sometimes just saying "Hi!" or giving a genuine compliment may do the trick. Smiling boosts our productivity, retrains our brain for the better and can improve our mood. Have a look at these 15 ways to make people smile every day.
Enjoy a cup of hot drink. A huge cup of mulled wine, hot chocolate with whipped cream or marshmallows is a perfect treat on a cold winter day. And even if you live in a warm climate and don't get any snow or chilly weather, a cup of hot comforting drink makes everything better.
Do something good for others. It's the season of giving! Instead of giving gifts, give people your time and knowledge. Yes, we don't have much time during the holiday rush, but take some time and so something for others. Teach your grandfather to use a smartphone he got for Christmas, buy food for a homeless person, create a care package or help your new neighbors with babysitting.
Pamper yourself. With all that holiday rush we often forget ourselves. Take some time off and pamper yourself. Spend some time in a spa, take a bubble bath, snuggle up with a warm blanket and a good book or with your favorite movie. Charge your batteries for the new year!
Enjoy the food. We all know that January brings those dreaded new year's resolutions, diets, and exercising. So before you decide to give up all those delicious temptations, enjoy some delicious dishes. Be moderate, you are not interested in a tummy ache during the holidays!
Read a book! Before the year ends, read a book you have wanted to read but haven't had time to read yet. Choose something motivational and life-changing, that will help you during the coming year.
Clean the house. Yes, I know! It's not my favorite activity either, but cleaning also means a fresh start. So start your new year with a clean house – take down the Christmas decorations, vacuum, dust and declutter!
List your achievements! Take a piece of paper and a pen. Write down a long list of everything you accomplished this year and share your list with your family or friends. Read it out loud and be proud!
Start a new tradition. Doesn't matter if the tradition is something big or small, what matters is that it's fun and that can be repeated annually. A cookie baking day, taking silly family photos, singing Christmas songs or eating 12 grapes on New Year's Eve.
What are the things you want to do before the end of the year?
*Images via http://weheartit.com/