Couple of weeks ago I was searching something on the web and stumbled on Mr Printables. And guess what – I'm in love!
Mr Printables is an amazing site offering creative and educational free printables for children and families. They have printables for learning, games, crafts, party supplies, holidays, decorations and stationery.
As unbelievable it seems, all their designs on the site are free for personal use!
My favorite category of the site is the Early learning printables for Preschool & Kindergarten featuring flash cards, coloring pages, games, activity books, puzzles, and posters.
I have already printed out their World Flags Bunting, Number Line, and Spanish Alphabet Flash Cards designs. The alphabet flash cards are available in 6 different languages (English, Portuguese, French, Danish, Spanish & German).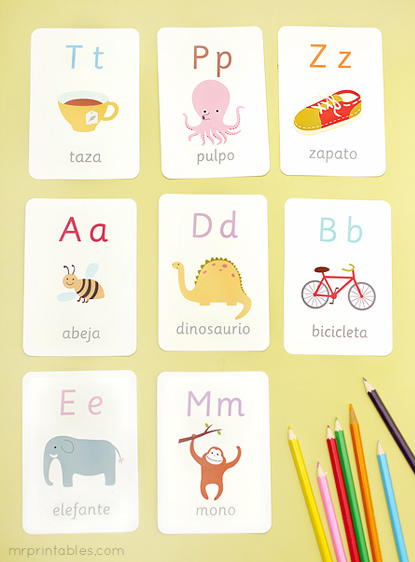 Apart from their educational materials, I'm also delighted with their printables for decoration. I'm sure their Printable Alphabet Posters (available in 3 languages) or different uses for 3D Alphabet would make kids room stylish.
When Sofia is a little bit older, I will let her design her own paper world. Mr Printables has a Paper World Series where kids can create their own dream world! Doesn't it sound fun?! Maybe I'll create my own too!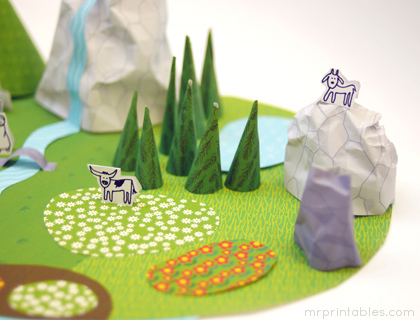 Do you use free printables? Are there any great sites you would like to share with us?
*HLA did not receive any compensation for the post. All thoughts and opinions are mine. All the images are from Mr Printables website.