My little brother has both ADD and dyslexia and I remember his struggle throughout his whole life. As a baby, he couldn't speak his first words until the age of three. From that point on, he had daily two-hour private lessons post-school hours with a tutor who would teach him pronunciation, reading, arithmetic and everything and anything he had difficulty with. It broke my heart!
Today, there are more innovative ways to help children with special needs thanks to technology, whether it's children with dyslexia, ADD or in the autistic spectrum. In comes Agnitus – a tablet app that has over 45 educational, fun and interactive games and lessons for children 2-6 years old.
Agnitus has the intention of helping kids with special needs, and to do so with learning games that will help educate and advance their skills in a fun way. They won't even realize they're learning!
If you too have a child who struggles with learning, give Agnitus a look. It's affordable and easy to use!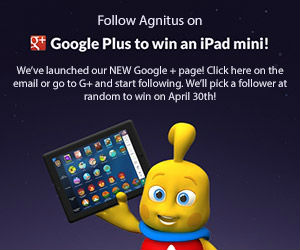 This post was created in partnership with eAccountable. All opinions are my own.