Traveling to Krakow? As one of the most interesting cities in Europe, it's easy to get overwhelmed by all the popular attractions. Steeped in history, Krakow has everything to offer tourists: from museums and historically important buildings all the way to the best pubs and restaurants in Poland.
With so many unique attractions, it's not easy to pick out 5 tourist spots that you can't give up – but we were up to the challenge.
Here are the top 5 top tourist attractions you just cannot miss in Krakow, Poland.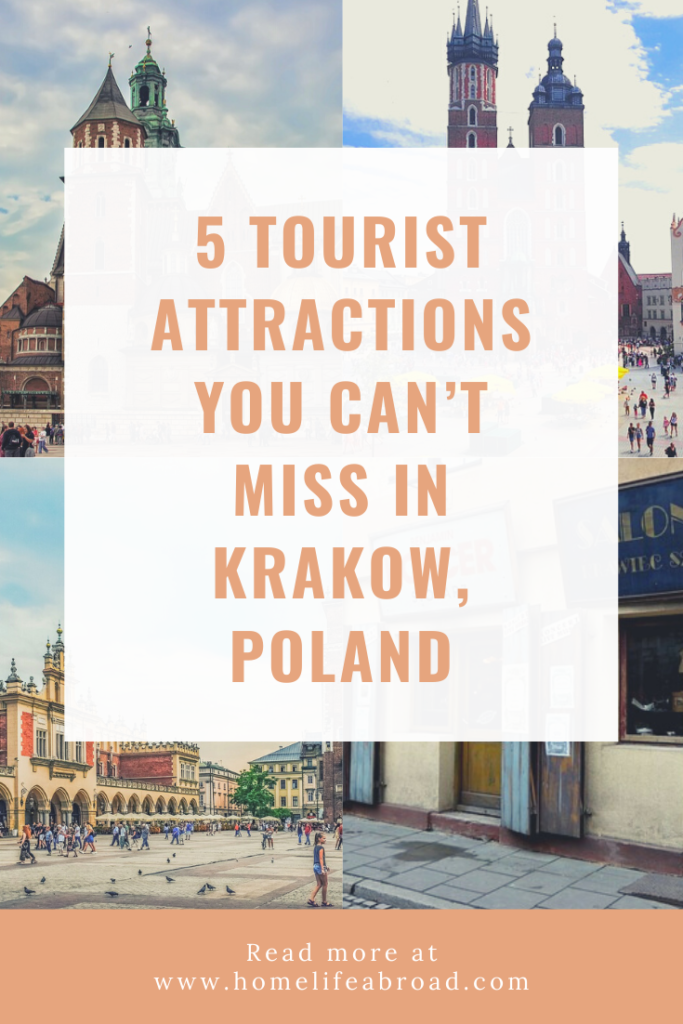 Main Market Square
Any tour of Krakow should start with the famous Rynek Glowny, the Main Market Square. Oozing with history and medieval charm, it's the centerpiece of Krakow and is listed by UNESCO for its historic significance.
The square is the largest urban space of a once Medieval Europe, capturing the style while also being dominated by neoclassical buildings. It hosts some of the most iconic European buildings such as the St. Mary's Basilica, the 10th-century Church of St.Adalbert and the Renaissance's Sukiennice Cloth Hall.
Not only is it an architectural landmark, it's also a social hub. The square is full of some of Krakow's best pubs, restaurants, commercial spaces and scenic hallmarks all of which work hand-in-hand with a medieval architectural interior. You can find talented street performers like musicians, artists and entertainers across the market.
The square is so representative of Krakow, that it's where the city's most important events take place. It's a can't-miss attraction for any tourist!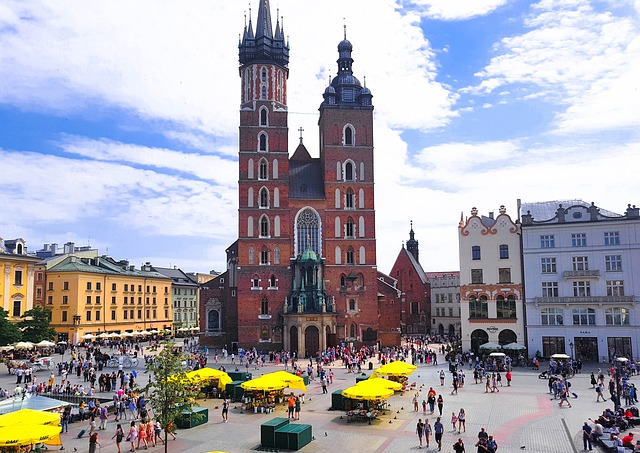 St. Mary's Basilica
This unique Gothic church is one of the most famous in Europe and also one of the most visually impressive. It's composed of two sky-high towers of 69 and 82 meters and was built in the 14 century.
The church is famous for hosting the largest wooden altarpiece in the world, as chiseled by Veit Stoss in 1477. Even today, it is possible to climb the wooden stairs to reach the peak and admire the panorama of Krakow.
Also pay attention to the famous trumpet signal played every half hour, a traditional melody by Hejnal Mariacki. If you visit the church and learn about its history, you'll find out why the signal ends so unexpectedly!
Auschwitz – Birkenau Concentration Camp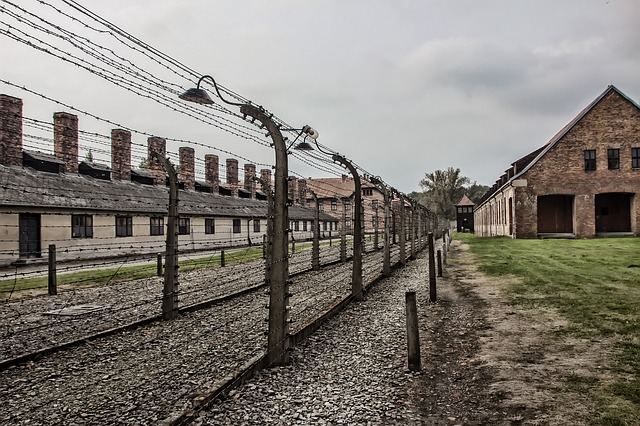 As time passes by and the Holocaust becomes a distant memory, it's vital to visit the Auschwitz – Birkenau Concentration Camp to get a real grasp of what occurred in World War II, the Holocaust and Nazi Concentration Camps.
The Auschwitz – Birkenau concentration camp is a Unesco World Heritage Site of extreme importance as it was the deadliest extermination camp of the Holocaust. The camp and museum reveals one of the worst periods in history. There, you will see authentic crematories, barracks and gas chambers where 1.1 million people were killed.
This tour is so impactful and sensitive that it needs to be led by a knowledgeable tour guide who understands the history at depth. Take a thorough tour that includes all the important sites and historic information and be prepared with tissues – this tour can be emotional.
Below is a comprehensive list of what you should see on your visit to Auschwitz to get a well-rounded insight into this grisly part of world history.
Schindler's Factory
Popularized across the world by the blockbuster movie Schindler's List, this factory-turned-museum is a must for any visit to Krakow.
Oskar Schindler, a wealthy German and member of the Nazi Party, saved the lives of over 1000 of his Jewish employees by insisting they were vital to his Polish factory. It was his insistence and advocacy that saved them from being shipped to death camps during World War II.
Today, the factory stands to honor his efforts and impact, and houses a historical museum with an interactive, emotive and visually stunning exhibition on the Nazi occupation of Krakow. The museum is one of the most instructive Poland has to offer and will provide a true sense of life in the 1940s during the war.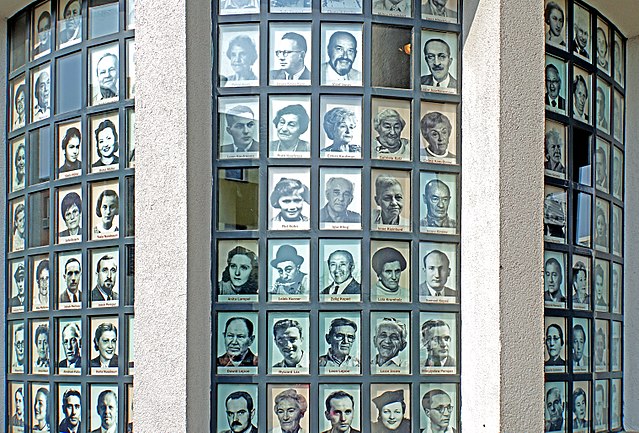 Kazimierz Jewish Quarter
Krakow has a rich Jewish history and the Kazimierz district is the best place to experience it first-hand.
Today, it hosts creative bars, cafes and pubs as well as authentic Jewish shops. There are museums, beautiful street art and murals, as well as Krakow's most popular synagogues. Here, you can listen to and be moved by stories about Jewish life both before and after the Holocaust.
What's interesting about this district is that many of its synagogues, cafes, artisan shops and antiquarian bookstores operate as though they were left intact since the 1940s – a little glimpse of yesteryear. Enjoy traditional Polish Jewish cuisine while discovering the cultural diversity and rich history of Krakow!