We've talked about video conferencing in the past. For those of us who work from home, it's absolutely vital to be able to communicate with our team. Unfortunately, a lot of free video conferencing software is a bust – how many times has your Google chat crashed or Skype conversation just disconnected? (For my company, it happens ALL the time)
If working from home is your plan and it requires communicating with numerous clients or coworkers, it's time to invest in web-conferencing technology that actually works.
Here's how to make sure you pick the best option: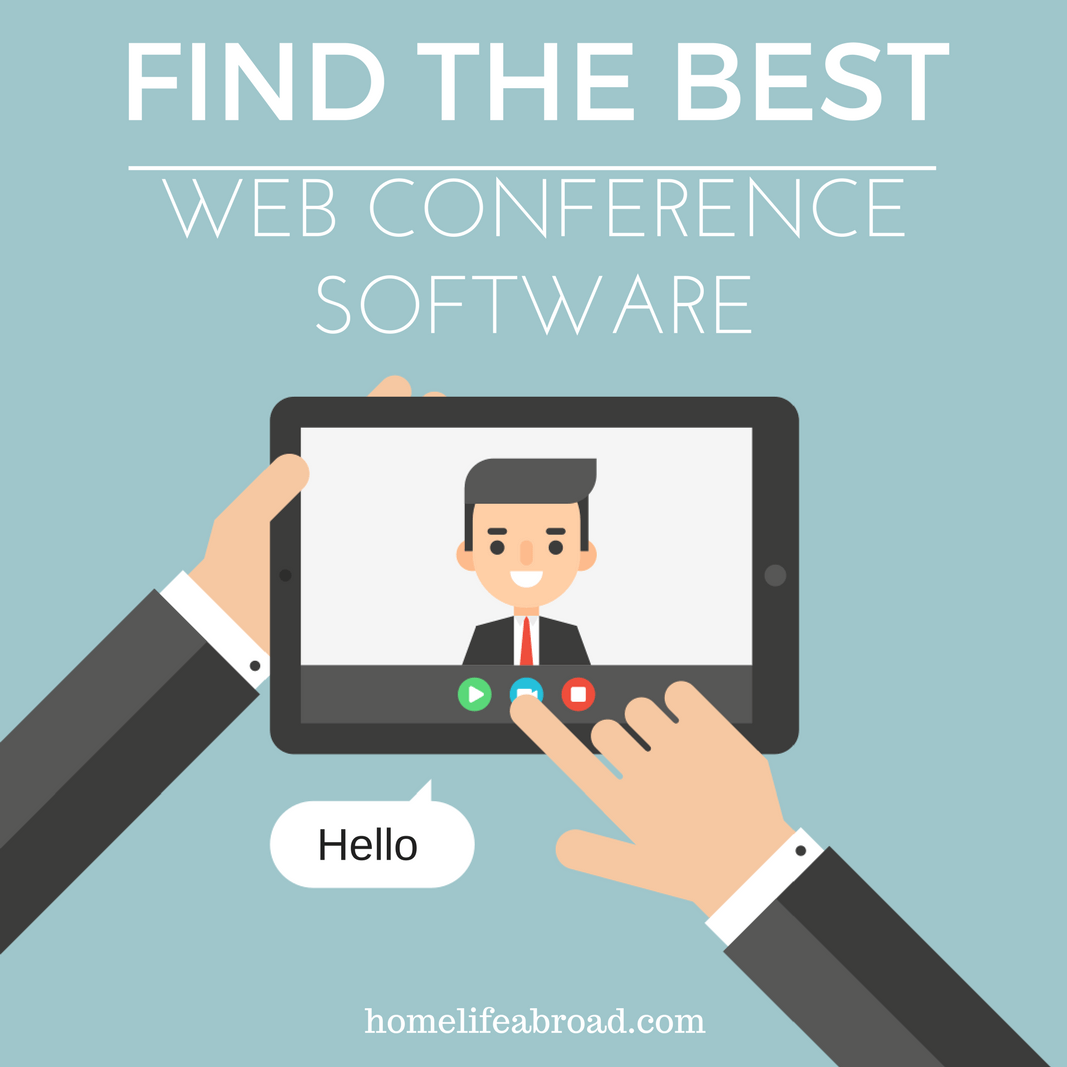 1) Assess your needs
What kind of web conferencing solution do you need? Ask your team for tips and suggestions. They could help you determine which features are necessary and not.
Since it's likely that they will end up using the system as well, listening to what they have to say can point you to the right direction. Consider their input before you go ahead and settle on a system.
That way, you should be right on the mark regarding the features that your team needs.
2) Consider audience and size
What kind of meetings will you host? Will you use the system to improve communication within the organization, outside or both? Are those meetings going to involve a large audience?
Some video conferencing packages have a limit on the number of people you can add to a group call or conference so keep that in mind. If you have plans to hold presentations for about 1 hundred people or more, you might need to consider premium options.

3) Look over the market
Once you have a clear idea of what you need, it'll be easier to shop around for choices. There are plenty in the market but not all of them will suit your team and company.
Your checklist of requirements should serve as a handy guide to finding the one that's ideal for addressing the unique needs of your organization.
4) Consider ease of use
How easy is it for participants to join the meeting? If the steps are complicated, that's going to make it difficult for participants to join you. The last thing you want is a video conferencing tool that discourages your audience.
You want them to feel confident in using the tool. A simple and easy to use system fits the bill. Some might come loaded with features but if they aren't easy to use and understand, best to just skip over those options.
5) Check for integration issues
You probably have an existing communication infrastructure already in place. How will the new one fit in? Is integration with existing systems going to be a major problem?
You might need to weigh pros and cons of opting for one over another system. Factor in your future plans as well. Do you intend to switch to a solid cloud arrangement or a hybrid system?
Decide which option to go for so you can have a better idea what video solution is right for you.
6) Give it a test drive
The best way to find out if the system is a good bet or not is to give it a try. Many offer free trials like the BlueJeans web conference software so take advantage of those offers. It's an excellent way to check out the system, explore what you can do with it and what its limitations are.
If you find your team happy with the tool after the trial run, at least you have a solid idea of the kind of results you can expect from the software once you buy the paid version.

7) Decide on production quality
If you just need a video conferencing tool to let you talk to any of your employees, wherever they are in the world, you can easily focus your search for business tools that provide you with the basics.
However, if you intend to use the system to reach out to your market and make announcements as well as updates through video, it might be better if you opt for a package that provides you with what you need to produce a first-rate production quality for your event.
8) Set a budget
You'll want to think long and hard about your budget. That doesn't mean springing for the lowest-cost option you find. Shop around until you get a better sense of the average price for these tools. Then decide on one that's both effective and cost-effective.
9) Practice
The best tools won't be able to do a darn bit of good if you don't master your tools. Motivate your team to be patient and practice using the system until they get the hang of it.
Once they know it inside and out, they're bound to work faster and better. The more adept they are at using the system, the better those video conferences and meetings will go.

Finding the right video tools for your organization can be challenging. All products out in the market can seem like the right choice. Don't be fooled, though. Knowing these tips can give you a pretty good idea of what you should look for. That should help get your search off to a good start.
Thanks to Freepik for the original version of the featured image.