Doesn't matter if you own or rent your home, there are always some minor projects to tackle. Small repairs, redecorating or furniture assembly are just some of the ventures you have to do once in a while.
You can call a handyman for every task you need to tackle, but you can also do it yourself. It's better to have your own tools and learn how to do the most common everyday repairs yourself. Not only does it help you to develop new skills, but it also saves you a lot of money.
You might be wondering what kind of tools you need? Just keep on reading and find out what kind of tools we prefer to have in our toolbox.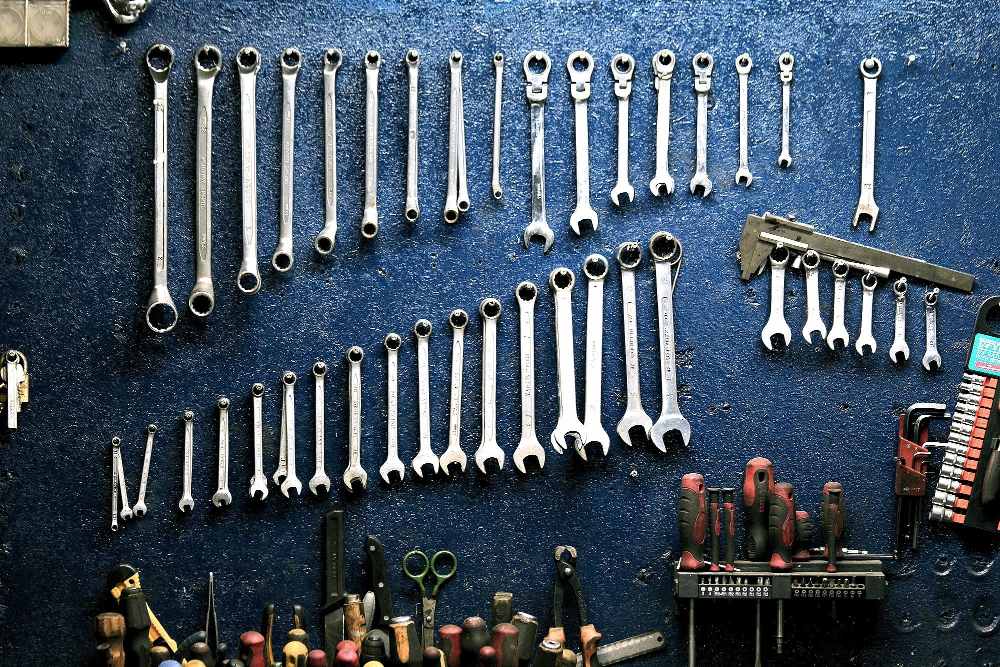 There are hundreds of tools you can choose from, but for everyday tasks, there are not many tools you need. We do recommend to choose the brands you trust! While pink toolsets might look pretty and cute, you should think about the longevity too! Try to find tools that last for a long time and perform well for years to come.
Having the correct tools makes every project go smoother and faster. So here are our top 10 tools for every homeowner.
Measuring tape
The measuring tape is one of the basic tools every toolbox should contain. If you are an expert in eyeballing, you might forego this tool, but for everybody else, it's a must-have.
I use it at least once a week even if I'm not building or redecorating. Tape measure helps you to see if the new shelf you want to buy fits into the space you have if the curtains have the length you need or cut the wood into the correct size.
Hammer
If you want to hang something, a hammer is your best friend! It's one of the most common tools in any toolbox. It also works for removing bent nails from the wall, putting together furniture, or creating some DIY projects.
Screwdriver set
Screwdrivers have an endless number of uses and they are needed with almost all the home repair or decor projects. Having a set of screwdrivers is essential for assembling furniture, tightening knobs, opening toys to add batteries, and installing curtain rods among other jobs.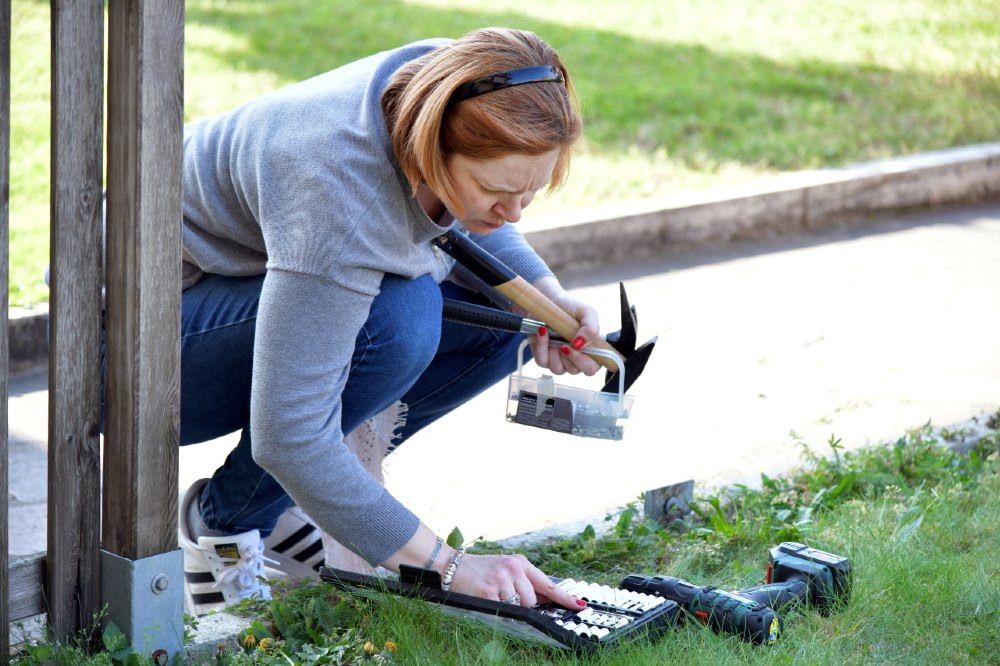 Adjustable wrench
A good set of wrenches is a great addition to every toolbox, but if you are on a budget, go for an adjustable wrench! Essential for smaller plumbing jobs, adjusting stainless steel nuts and bolts, or loosening pipes, making them a versatile tool to have.
Level
Having a level is essential if you need to mount anything on your walls straight! It's also useful for leveling the floors, checking the pitch of a gutter, or leveling a pool table.
You can buy a bubble or a spirit lever or you can also get a lase one that helps you to reach those corners and hard to get places and can be used hands-free.
Allen (hex) wrench set
If you have ever assembled IKEA furniture, you know what an Allen (hex) wrench is. A hex key is a tool used to drive bolts and screws with hexagonal sockets in their heads. This tool is important for most of your furniture assemble and disassemble projects.
You can use these wrenches for repairing bikes or making size adjustments to them and also open some electronics if needed.
Power drill
A power drill might be one of the most useful power tools you can have in your toolbox. Well, actually, the drill can be used for two different functions. For drilling and also for driving screws.
It's perfect for hanging curtains or paintings, removing screws, installing drywall, and for smaller building tasks.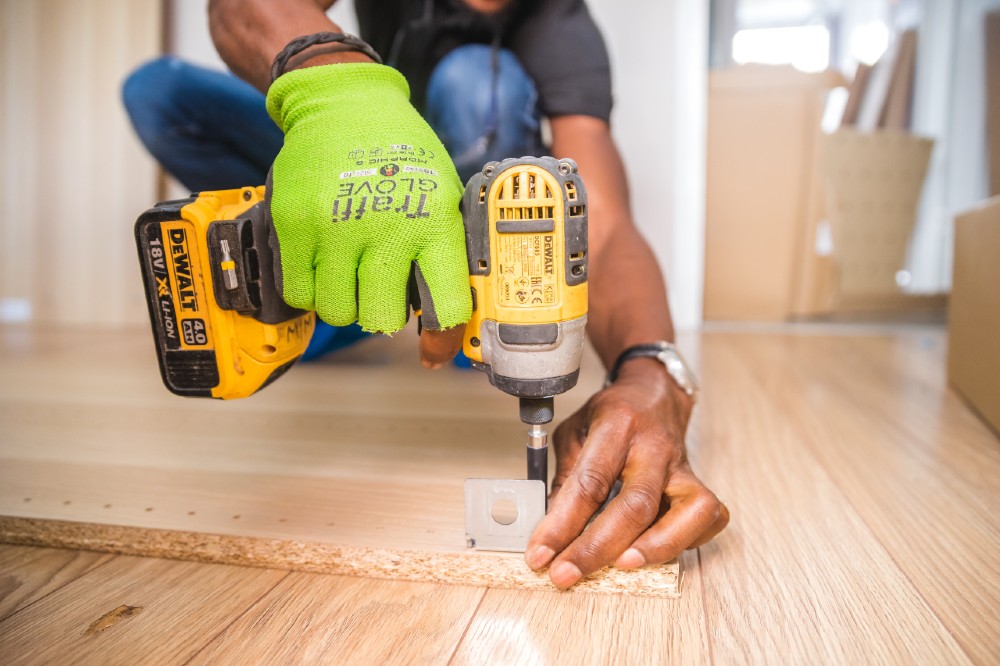 Pliers
A set of pliers is great for bending, cutting, gripping, twisting, or pulling. Apart from home improvement, they are also perfect for different types of crafts. As they come in different sizes and shapes, choose the one that suits your project the best.
Utility knife
Many home improvement projects need the help of a utility knife. You can use it for most of the jobs where scissors can't help you. From opening a box, shaving wood, trimming wallpaper, stripping the insulation off wiring to cutting vinyl flooring and drywall, a utility knife can do all these jobs and more.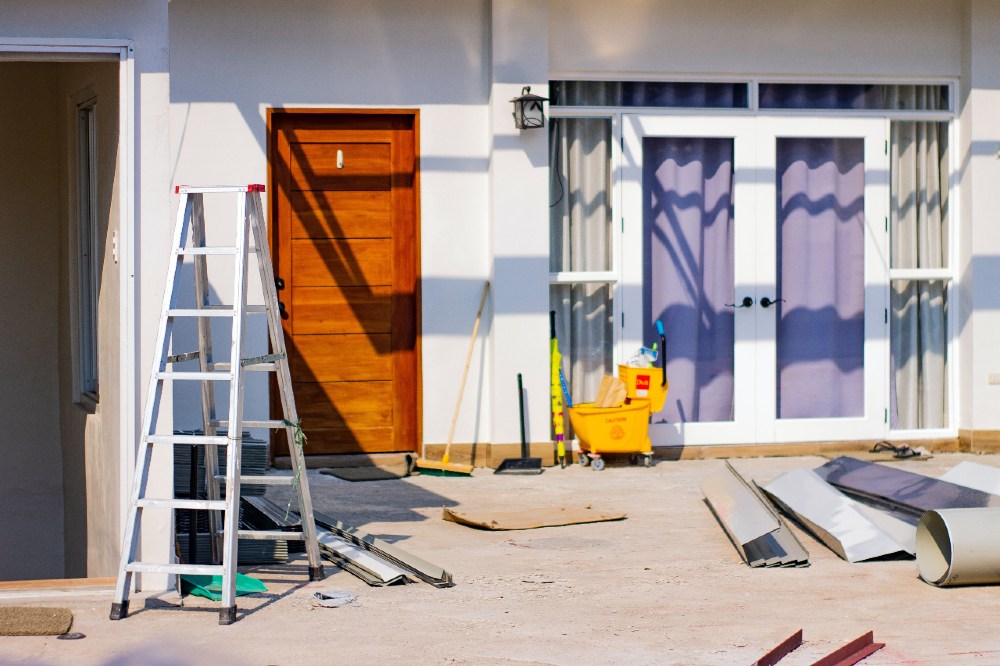 Step ladder
It might not be exactly a tool, but a step ladder is something that every homeowner should have. I can't count the times I have used a chair instead of a ladder and risked falling.
It doesn't matter if you are taking down the curtains, hanging Christmas lights, or trying to reach the highest shelf of your pantry, use a ladder! It makes your task much safer and easier. Most of the ladder designs are really lightweight and fold down, so you shouldn't have a problem with storing it.
Apart from all the tools mentioned above, we strongly recommend you to use safety gear too! Goggles, dust mask, and gloves help to keep you safe while working on your projects.
As you see, no matter the project, it's important that every homeowner has a set of reliable tools.