The kitchen is said to be the heart of the home. It doesn't matter if it's big or small, a lot of daily activities involve spending some time in the kitchen.
When I grew up, we had a dining room, but we rarely used it. The kitchen was the place where we ate, did our homework and just hanged out. Now I live in an apartment with a kitchen so small that there is hardly space for a table. We don't have a dining room either, and actually, we don't need it. We are a small family of three, so we make do in our small kitchen.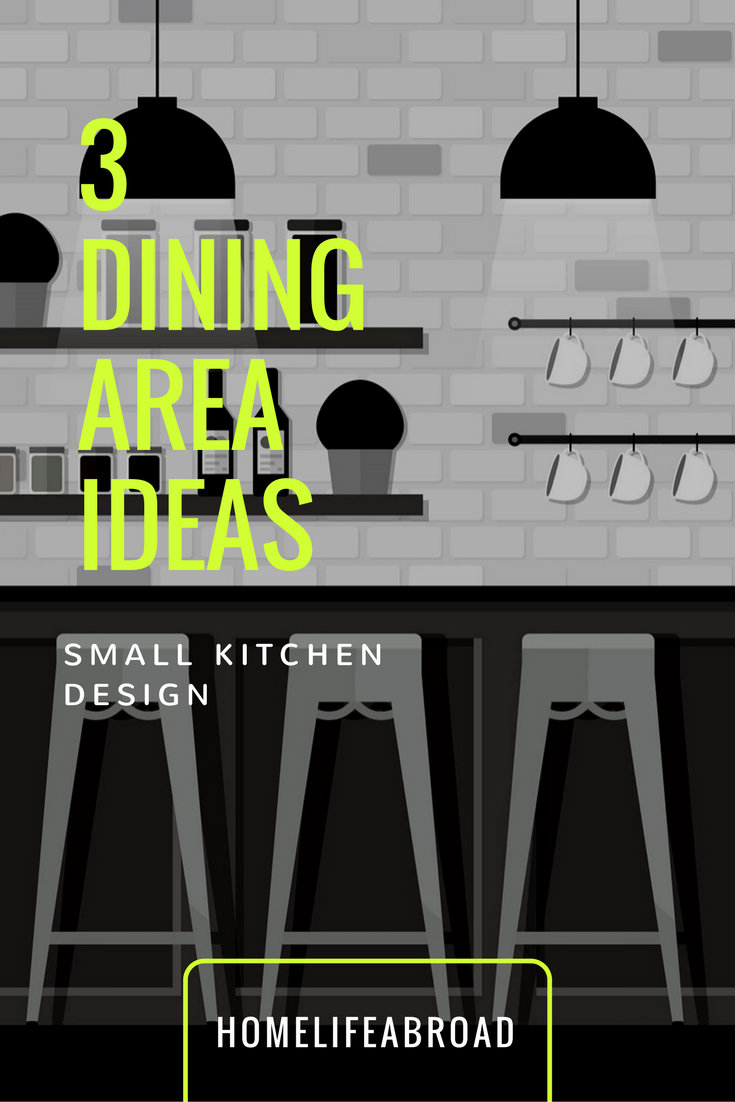 There are so many great solutions for houses or apartments that do not have a dining room and have to have the dining area in the kitchen.
Below you can find 3 eye-catching dining area ideas for your kitchen. They are not just attractive, but also help you to save space and some of these ideas also help out with some extra storage space.
Islands & Peninsulas for Extra Space
Banquettes for a Small Kitchen Design
Banquettes are a great solution for small corners and narrow spaces. Add a cute table, some throw pillows and you have a comfortable place for breakfasts, dinners or homework. Instead of an L-shaped banquette, you can also use high-quality restaurant booths to give your dining area a fun restaurant-style design.
For extra storage space, add shelves or even built-in bookcases to the wall space above your dining area.
Drop Leaf Tables
Drop leaf tables have been used for ages as they a perfect solution for small dining areas that need a functional piece of furniture. The good thing about drop leaf tables is that they can easily be placed against the wall for surface display when not in use.
If you don't have any room for a classic drop leaf table, have a look at a wide variety of wall-mounted tables. They are the epitome of saving space.
As you see, small kitchen design has to be well-thought-out, but it's possible to have an eye-catching dining area in almost any kitchen. With a little bit of creativity, you can create a space that is functional and also a beautiful design element for your kitchen.
Do you have a dining room? Do you use it?