Spring is almost here and so is the time for the (dreaded) spring cleaning! I find that the best and almost painless way to get your home clean is having a list of things to tackle and efficient tools. Oh, and ask all family members to help with all the scrubbing!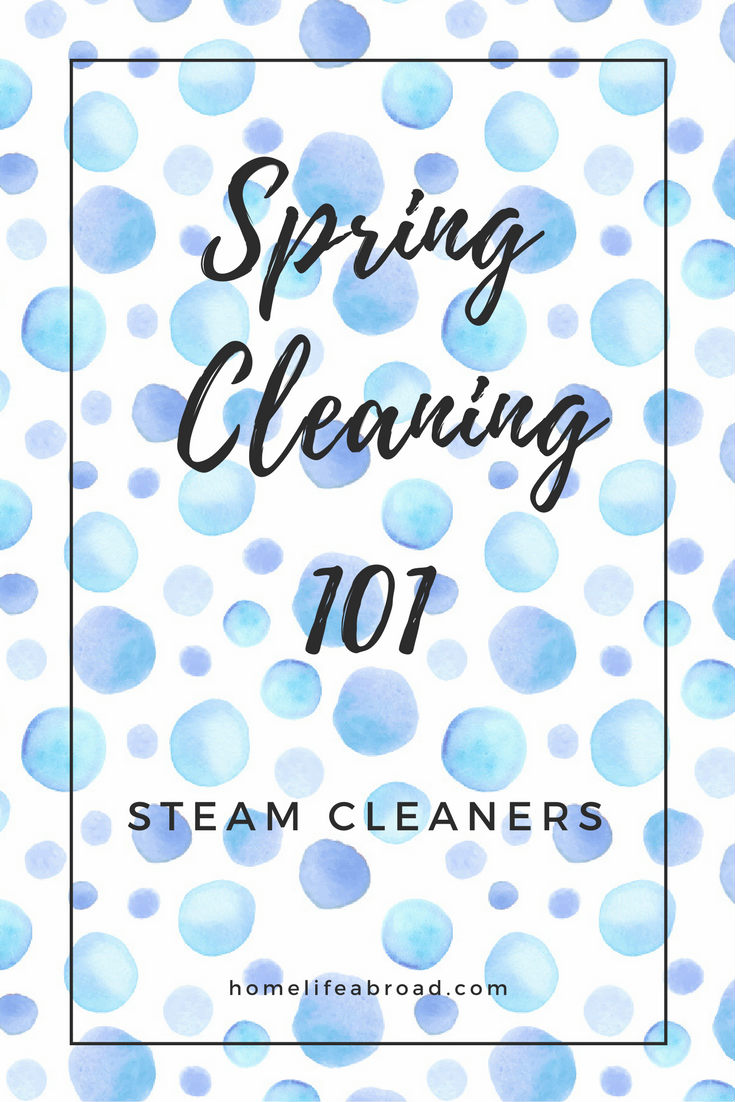 While there are a huge number of cleaning devices and solutions to choose from, our family tries to choose the ones that consume little or no electricity and the ones that can be used without strong chemicals. But strong chemicals help to clean better!? Well, they might help to sanitize better, but they can also trigger allergy and asthma symptoms, so we prefer mostly natural cleaning supplies. Besides eco-friendly products, we also love our versatile steam cleaner! So below we'll give you some tips about steam cleaners and how to choose the one for your needs.
What Can Be Cleaned With a Steam Cleaner?
What I really like about steam cleaners is that they can be used to clean almost any surface – starting from floors and ending with oven doors and bedding. Even the hardest to clean surfaces look like new after the steam cleaner has done its work!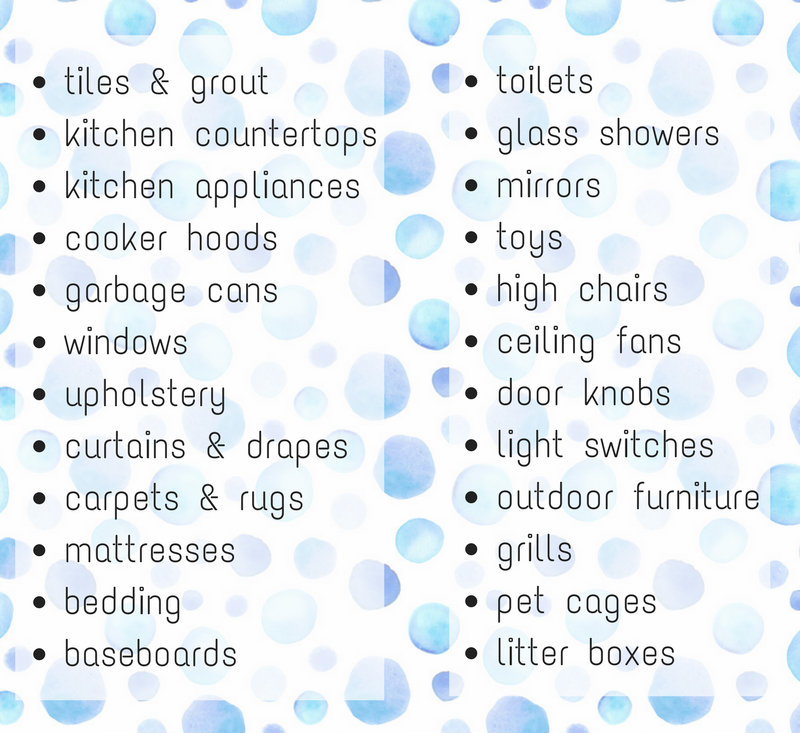 How To Choose a Suitable Steam Cleaner?
Like with every new device you buy for your home, do a good research on the steam cleaner before buying one. Did you know that there are actually sites (like topsteamcleaners.com) that specialize on comparing different steam cleaners? There are hundreds of different models on the market, so instead of buying the cheapest one, read the reviews and compare the sellers and be sure to choose one that suits your needs. We suggest you keep in mind the following:
Portability and usability

If you live in a small flat, you may not need a high capacity or large-sized steam cleaner to keep the household clean. If the device is not heavy, you can carry it from room to room without a problem. Devices with wheels are handy for bigger houses and for occasions when you do not want to carry the cleaner. Also, remember to check the cord length! If possible get a steam cleaner that lets you control steam temperature and force.

Accessories

I have to say that usually, we do not use most of the accessories that come with the cleaning devices we buy, but we do use the ones that came with our steam cleaner! Steamers with an extended hose and a variety of nozzles make cleaning various surfaces and appliances easier and save money as you don't have to buy extra nozzles afterward. Some models come with mop attachments that make cleaning dusty floors super easy!

Capacity

The steam cleaners come with varying water storage capacity. So keep in mind that the usage time depends on the capacity of the storage tank. So choose a steam cleaner with a water storage depending on the size of your house and the surfaces you want to clean.

Other factors

The few other factors you should evaluate before buying a steam cleaner are the electricity consumption, warranty,  warm-up time and functions.
Remember, that the steam cleaner is not a miracle worker as you still have to wipe cleaned surfaces, as steam does not remove the dirt, it just loosens it. But even with a little bit of extra work I prefer it to harsh chemicals as the steam is eco-friendly and safe for my family.
Have you started the spring cleaning?
*The unedited watercolor drops image is designed by Freepik.