I love chilled drinks more than any other drinks, but they are not enjoyable during the winter days. Now that the weather is warming up (it was a very hot 35 degrees yesterday!), it's the perfect time to start experimenting with icy drinks.
Since my family owns a restaurant, I get to experiment creating different concoctions with our Manitowoc Ice Makers machine (for those of you unfamiliar with restaurant equipment, they are commercial ice machines that allow you to create a variety of types of ice). I especially love the flakes and nuggets – you never really understand how ice affects drinks until you test different shapes and sizes.
But of course, we don't all have ice makers available at home, so instead, I made a list of drinks that anyone can make using simple ice. These all work with any ice type you have available, even if it's large cubes from the freezer.
That being said, here are seven delicious, chilled drinks to enjoy throughout the warm weather.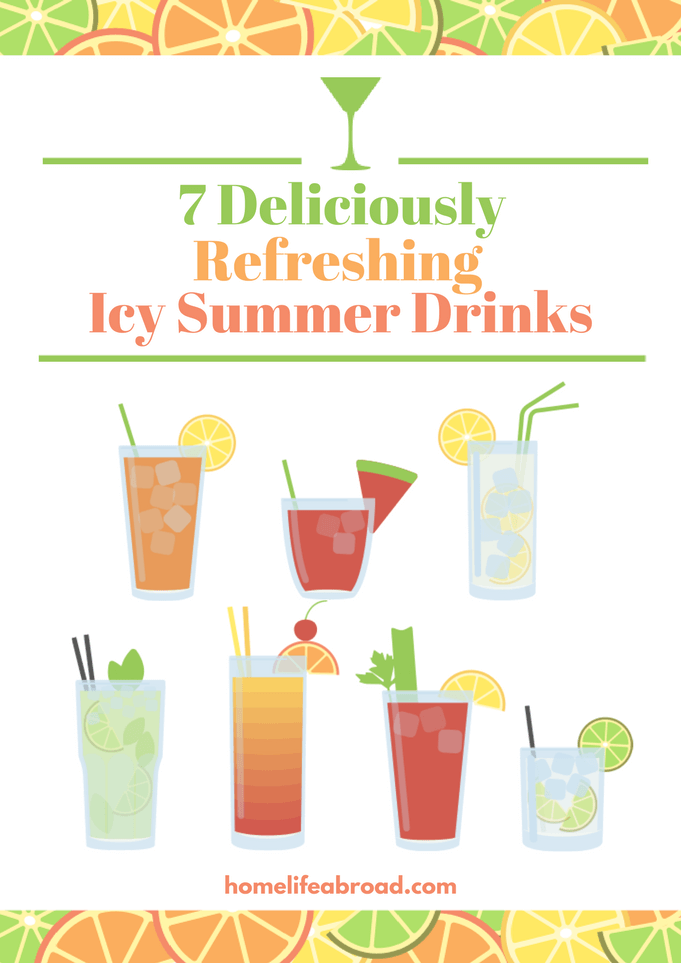 Long Island Iced Tea
This delicious drink is made from numerous ingredients including vodka, tequila, light rum and gin, triple sec, lemon juice, ice cubes and a splash of Coca-Cola.
Ironically, Long Island Iced Tea doesn't actually contain tea, but Coca-Cola and lemon mix together to create a similar flavor to tea.
To make this drink, pour ice and the other ingredients into a highball glass. Add a splash of Coca-Cola and stir. Add a garnish like a slice of lemon for an extra touch of class.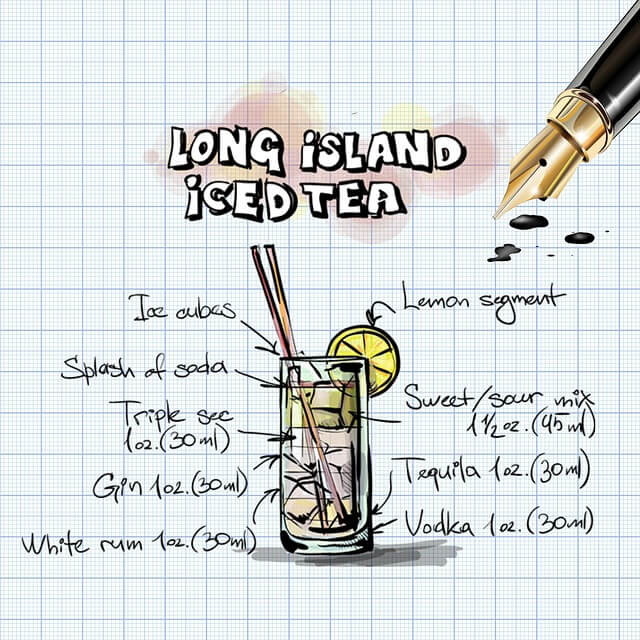 Cranberry and Ginger Tea Punch
Cranberry and Ginger Tea Punch is a deliciously refreshing drink. To make it, you will need fresh ginger, lemon juice, cranberry-raspberry juice, orange juice, a slice of orange and a slice of lemon.
Prepare the ginger tea by boiling ginger and 31/2 cups of water in a saucepan. Remove from heat and leave to steep for around 2 hrs. Strain the tea into a pitcher and add the remaining ingredients while stirring the mixture.
Serve over ice to make this the ultimate summer drink.
Lemonade
This one is a classic and making it from fresh ingredients (instead of buying pre-made lemonade or powder) is easy and tastes far better
First, you must prepare the syrup by heating water and sugar so that the sugar will dissolve. Then add lemon juice, water and ice cubes to the syrup.
There are different varieties of lemonade that include clear, cloudy and pink. I always prefer the pink!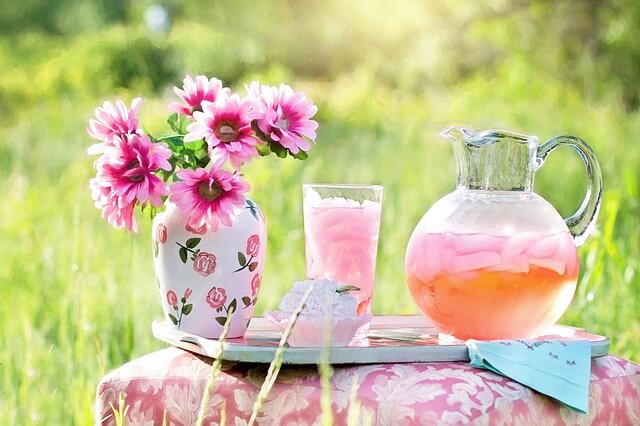 Strawberry Lemonade
Make the lemonade one step sweeter and more interesting with a simple addition.
Strawberry lemonade preparation is similar to that of regular lemonade, but the key difference is in adding strawberries. Of course, that's what makes the drink have that extra sweet taste.
After a simple syrup is made, blend strawberries and lime juice until smooth. Pour the mixture into a large pitcher. Then add cold water, sugar and ice cubes to the mixture and pour into glasses.
Mint Julep
Mint Julep is a favorite classic cocktail.
The main ingredients include bourbon whiskey, fresh mint leaves, powdered sugar, water and crushed ice.
To create it, muddle mint leaves, powdered sugar and water in a highball glass. Fill the glass with crushed ice and then add bourbon to the mixture. Stir the content until the glass frosts.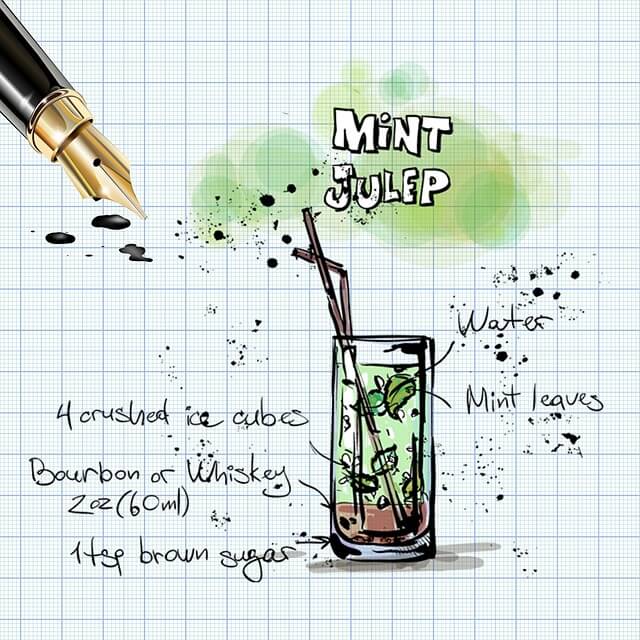 Bloody Mary
Bloody Mary is one of the most popular drinks and has a reputation for supposedly curing hangovers (but I have my doubts).
The primary alcohol component is vodka and the remaining ingredients are tomato juice, Tabasco sauce, Worcestershire sauce, black pepper, celery, sea salt, lemon juice and some ice cubes.
To make this delicious drink, fill a large glass with ice and all the liquid ingredients. Make sure to mix the ingredients with a shaker or stirrer.
Add the sauce, salt and spices and fill the glass with ice. Garnish with carrots, fresh herbs, celery stalk or lemon wedge.
Iced Fruit Punch
The preparation of this drink is really simple.
Freeze different types of fruit juices in an ice tray. Once it solidifies, release from the mold and pour into a punch bowl. Then, add ginger ale and seltzer water as needed.
You can pick a variety of fruits for this punch, but the most popular are orange, lemon, pineapple, cranberry and grape.
What summer drinks do you love?
drinkThanks to Freepik for the original version of the featured image.