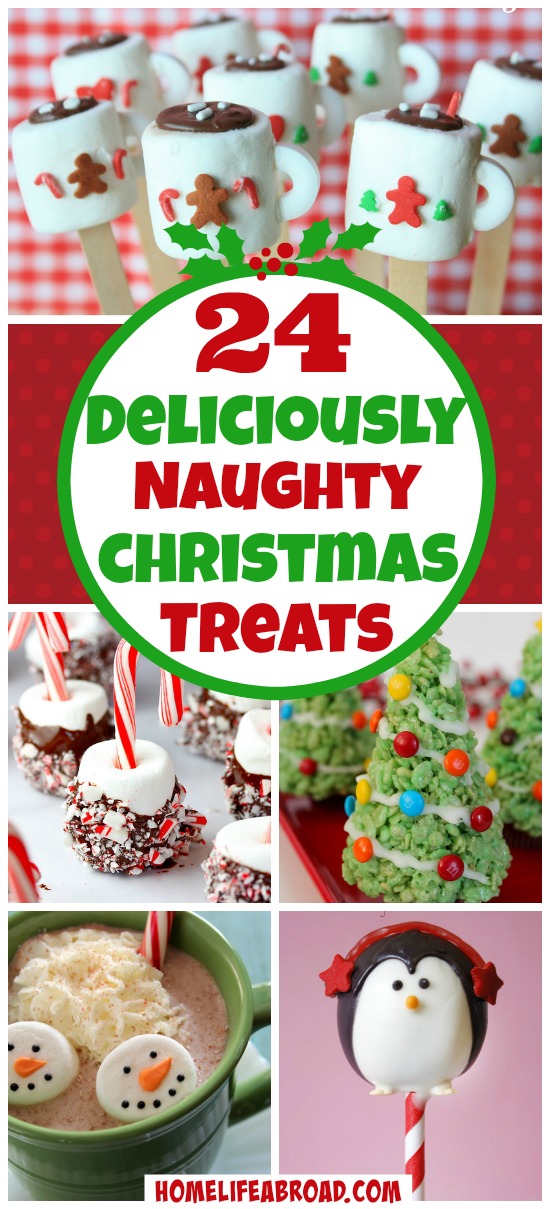 Christmas time.. the time for gifts, family, and in my case, the most delicious and creative sweets and deserts of the year! I collected some of my absolute favorite for us all to enjoy – and maybe even bake. Enjoy the lively colors and tasty recipes of 24 of these deliciously naughty Christmas treats!
All the images below are Pinterest embeds straight from the original site. Click through to reach the recipes!
What delicious Christmas treats will you be baking and enjoying this holiday?