Frequent readers know: I'm obsessed with exercise and keeping fit. You will often find me at the gym doing fun (but exhausting) exercises like kickboxing, Zumba or using the weight machines. Thanks to those efforts, I was able to lose a lot of weight and lead a healthier lifestyle.
And I plan to keep it up.
However, going to the gym is not always an option. Often, I feel too lazy to leave my apartment and take the long walk there, especially on very hot or very cold days. There are days when we have terrible sandstorms here and the air gets humid and unbreathable, similar to smog in a polluted city.
So what can we do on those 'lazy' or burdensome days when heading to the gym just won't happen? We DON'T give up!
The moment you start creating excuses to not exercise is the moment you stop working out as a daily habit… It's a slippery path that has happened to me. I miss one day… I miss the second day… and all of a sudden I haven't broken a sweat in a week.
The perfect way to avoid breaking into that habit: exercise from home!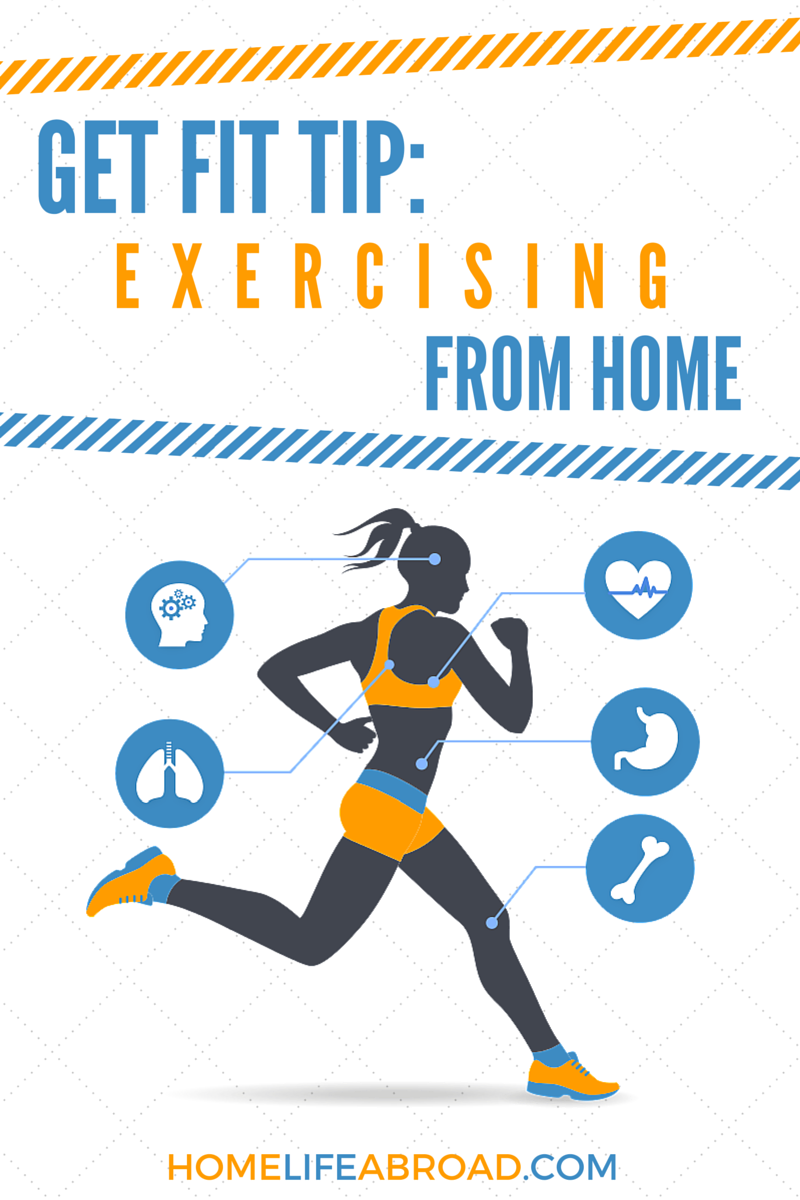 I've talked about this before and it's one of my best 'get fit now' tips… whether it's doing Zumba by following Youtube videos or getting equipment, it's vital to stay fit.
And one of my favorite work-out equipment of all time? The treadmill, of course!
Treadmills are a great way to not break your fitness routine by doing exercise from home. It adds a level of comfort and reliability by creating the option to exercise without leaving the home, which may also be a great start for anyone uncomfortable with the idea of going to a gym.
I've had the privilege of having a treadmill at home since I was a little kid. The doctor recommended it as we weren't walking enough (we grew up in the Andes Mountains, so any walk was an exhausting, high-altitude hike), so the better option was getting a treadmill. We all got addicted to using it.
How to choose a treadmill
Treadmills come in a range of styles and options and their technology has improved tremendously in the past few years.
Today's treadmills are technologically advanced. A Proform Treadmill Review shows that the treadmill comes with an Android touch screen. You know what that means? You can watch Youtube videos, read e-mail or stream television channels or movies, all while working out…WOW. Talk about 21st-century technology!
If you can, choose a treadmill that allows for increasing difficulty levels because the more you work out, the more you need to increase the difficulty level to break a sweat. The best way is by having the option to incline and decline, so it feels like running up hills and mountains…The advanced technology also allows for pre-programmed difficulty levels where speed and incline continuously change throughout the workout. Legs get crazy strong that way.
Another great addition is built-in fans. Sweating happens quickly when running or walking on a treadmill and a fan can refresh the face to continue exercising comfortably.
Of course, warranties have to be integral in your decision-making. Treadmills are not inexpensive – but they are an investment in your health. You can expect your treadmill to last long (ours has lasted 20 years) but things can go wrong through natural use or otherwise. The warranty can help protect your treadmill if it develops, for example, motor issues.
Benefits of using a treadmill
There are many benefits to using a treadmill from home. These are some of the best:
The control is manual- all the functions like the cool down period, warm up period, speed incline or decline is under the user's control.

Your entire family can use the equipment without adjusting it.

It's an easy way of exercising and simple to use, regardless of age

Some treadmills have advanced technology features to track your fitness progress like heart and step monitor.

It burns calories faster than other forms of home exercise equipment.

It helps establish an exercise routine which encourages strength and develops stamina, improving the cardiovascular system.
Another option: tread climbers
Another option that I love is tread climbers that feel like a combination of walking up stairs and skiing. I attribute the gym's tread climbers for my loss of over 20kg. (No kidding!) It started out very challenging but by keeping at it and increasing the intensity, I managed to reach a point where I would use them full blast for an hour at a time. Indications were that I was losing 1000 calories per workout. it's intense!
According to Bowflex Max Trainer Reviews, it only takes 14 minutes, three times a week until you see results. I would recommend starting with that until your body gets stronger and your muscles warm up to the movement of the machine. Then, amplify it until you can manage to do one hour at a time. It's exhausting and it's intensive but fully worth it and easy to do from home.

So there you have it – these are my 2 favorites at-home exercise equipment. Sure they can take you back financially (not as much as you would think) but health has to be a priority. There's no monetary value to living healthier and longer.
Do you exercise from home? Tell us below!
Thanks to Freepik for the unedited version of the featured image