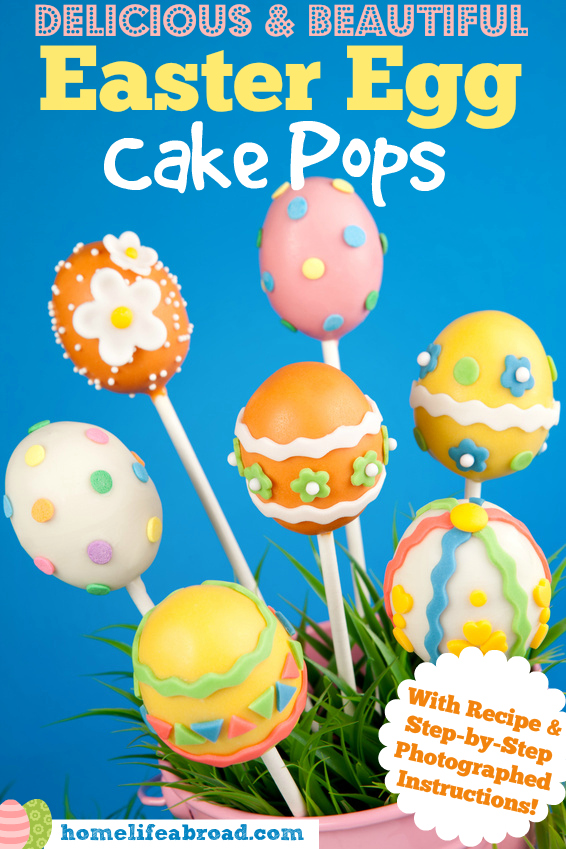 There's no better way to celebrate a holiday than creating fun cake pops. While our creepy, crawly spider cake pops were a big hit, it's time to welcome Easter with our deliciously beautiful Easter egg cake pops. The best part? Biting into these yummy desserts.
I know creating cake pops can look intimidating to the beginner, but once you get the hang of it, you'll be hooked. This time around, I'm showing you how to make that cake pop step-by-step, so you can easily follow through and make great looking cake pops!

What You Need (yields 20 cake pops)
Instructions for the chocolate cake:
Preheat your oven to 350°F (176°C).
Coat a baking pan with non-stick cooking spray.
In the bowl of a mixer, add the sugar, flour, cocoa powder, baking powder, baking soda and salt. Mix on low speed for 30 seconds.
Add eggs, milk, and oil, and continue beating at medium speed for about 2 minutes.
Using a spatula, fold in boiling water and pour batter into your pan.
Bake for 30 minutes or until baked through.
Remove from the oven, let cool for several hours.

Let's Make Our Easter Egg Cake Pops!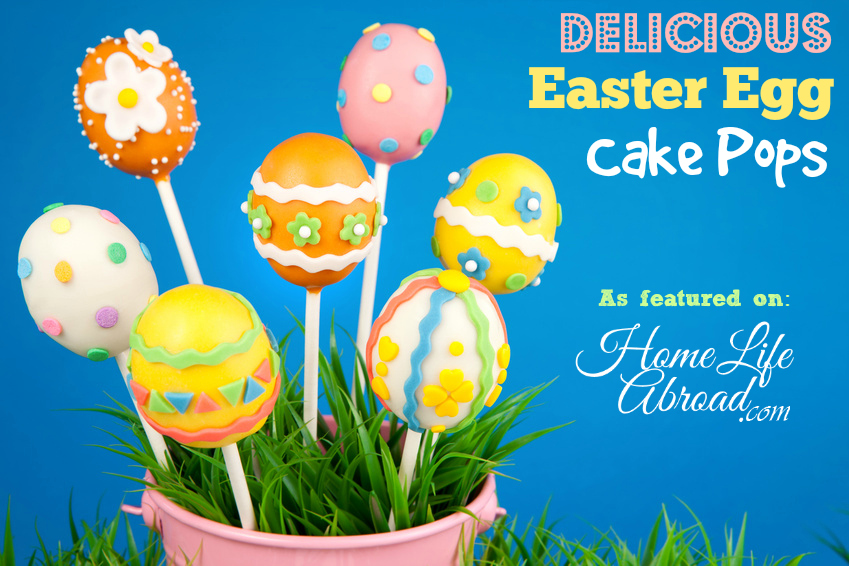 Here are the instructions in one handy image for easy downloading. 🙂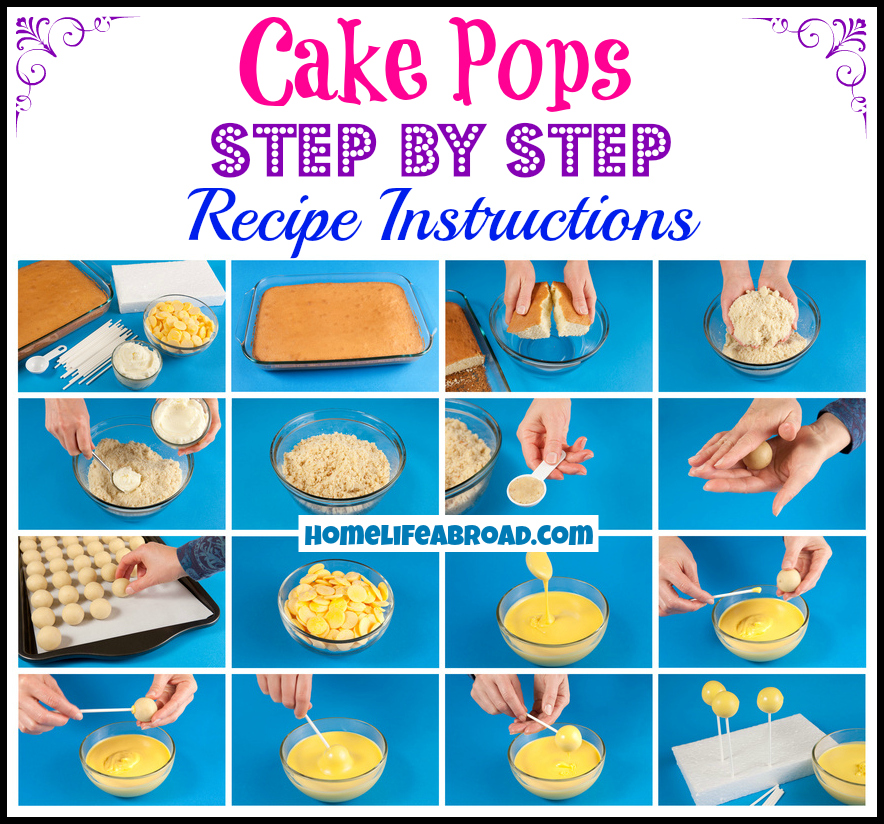 I would love to hear your thoughts on this Easter holiday's cake pops!