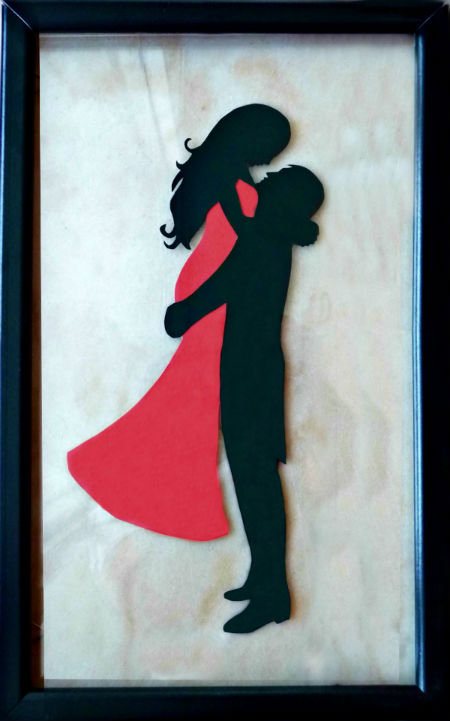 Oh, to be in love. <3 Isn't Valentine's Day wonderful?
As a paper-cutting addict, I really enjoy making romantic papercuts for Valentine's Day.
This one is a silhouette image – super easy to cut and easily made by beginners. You will need to cut two pieces of paper – one black for the overall silhouette and one for the dress, in any color you want.
If you're new to paper cutting, I previously posted instructions on how to paper-cut here. You're also welcome to contact me and ask. 🙂
Silhouettes like these look best when placed inside a frame with glass on either side. Put them up against the wall to create a shadow or sit them in a stand-alone frame – both ways look really neat.
My pictures don't do justice to how great silhouette paper cuts look in person. Give it a go and make sure to let us know if you tried one out. We'd love to see your creation!
Download the templates here: PDF | PNG
Please be kind & share the image below! 🙂