We have already posted about a couple of holidays and how people celebrate them around the world. Now it's Easter's time! The first part of "Easter Traditions Around The World" brings to you interesting Easter traditions from Estonia, Scotland, and Spain.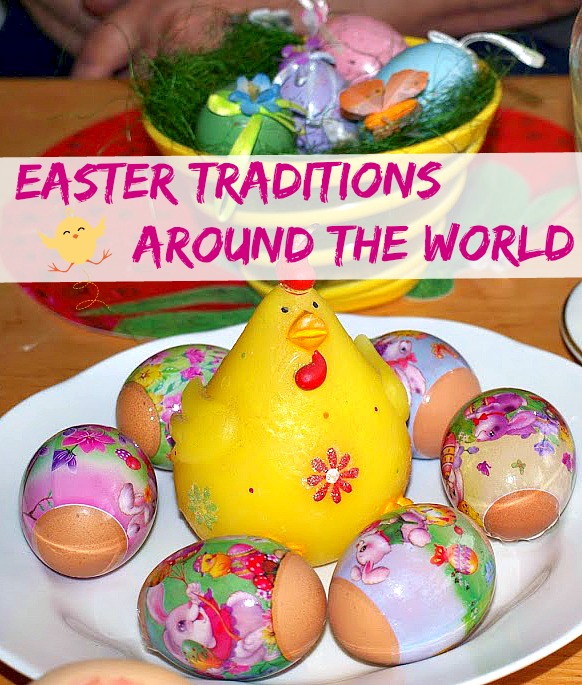 Estonia
For Estonians, Easter is not just a church holiday, but also a celebration of the warmer weather and spring. One thing we always do during the easter time is coloring eggs. Every family member has a couple of eggs to color. There are a lot of techniques used. The most traditional one is using onion skins – it gives a great variation of colors and it's completely natural.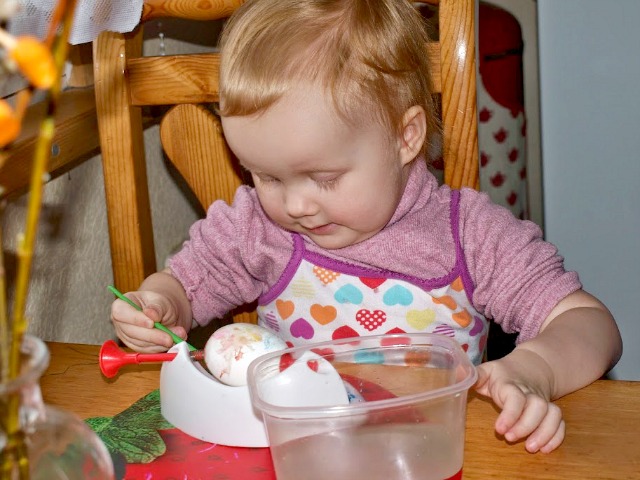 Afterward, the "egg knocking" competition is held. Each person has an egg and they have to knock eggs against the competitor's eggs. Basically, you have to break competitor's eggshell without breaking yours. If you win, you can claim the loser's egg.
One of the traditional Easter desserts Estonians eat is called "Pasha". It's a dish made of drained curd cheese and decorated with nuts and raisins.
Scotland
Scotland's Easter traditions are a blend of entertaining and religious activities. Besides the traditional egg hunt and Easter bunny, Scots have another fun and exciting egg activity. After coloring and decorating the eggs, they roll them down the steep hills. And the winner is a person who's egg rolls the furthest without breaking the shell. The egg rolling is said to symbolize the rolling away of the rock from Jesus's tomb. A great family event for sure!
The traditional Scottish Easter treat is a "Hot Cross Bun". It's a sweet baked bun with raisins or currants and decorated with a cross on the top.
Spain
In Spain, Easter is a really religious holiday. Every Spanish town, village, and the city celebrates the Holy week. They all have their own Easter traditions, but in general the same kind of events are held all over Spain. Different religious events like masses and processions are celebrated during the Semana Santa (Holy Week) and many Catholics abstain from meat on Ash Wednesday and Good Friday.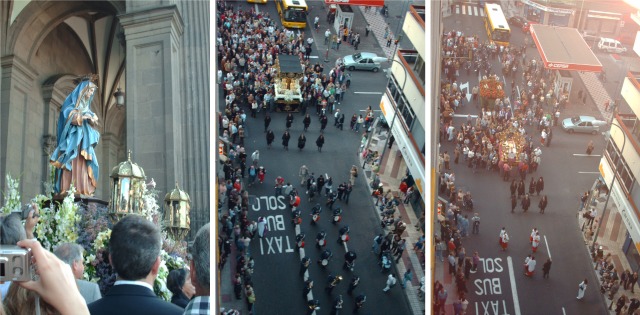 One of the most popular Spanish Easter dish is called "torrijas". It's a simple but yet really delicious dessert made of bread slices soaked in milk and egg. It's fried in olive oil and served with honey, cinnamon or syrup.
A lot of chocolate is eaten during the Easter too! A lot of shops sell different chocolate figurines starting from simple eggs to more elaborate castles or pirate boats.

Does your family have any interesting Easter traditions?