Drone filmmaking and photography have become increasingly popular in recent years and have transformed the video production industry. They provide a unique perspective on many areas. Aside from allowing enthusiasts to take pictures and movies from incredible viewpoints, drones provide even more variety by allowing users to add distinctive visual components to help convey a message.
If you've recently purchased a drone and aren't sure how to operate it, the following article can assist you in using the drone to get high-quality photos and videos.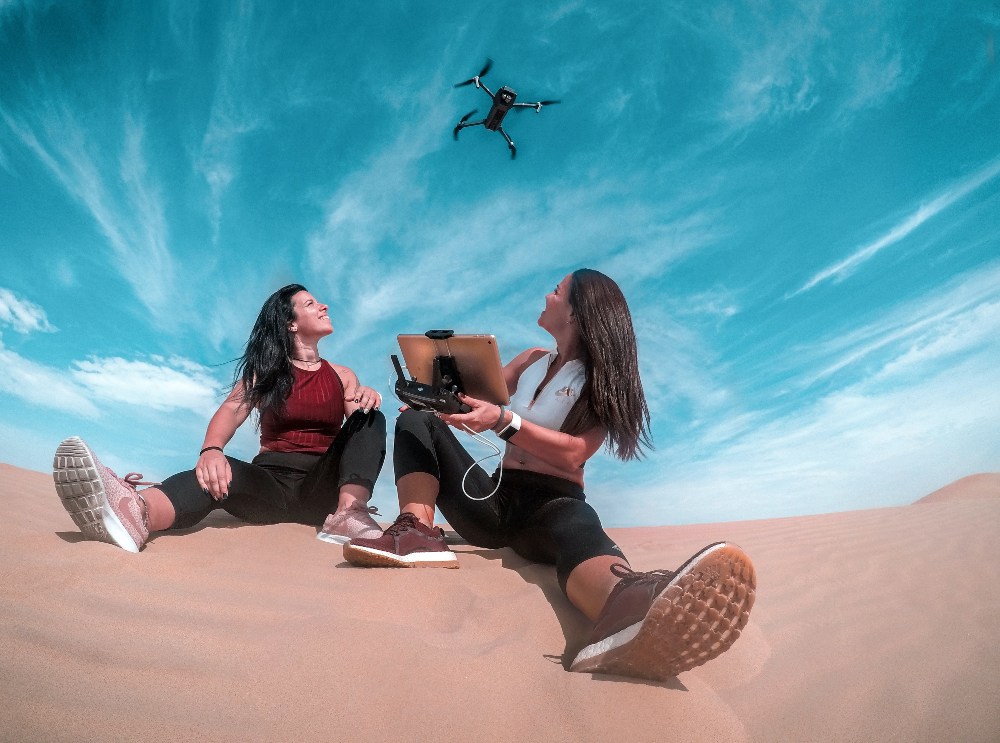 Find Out the Rules and Regulations Regarding the Usage of Drones
The first and most important step is to register your drone and obtain a permit license. The next step is to understand your legal obligations and constraints when operating your drone in your city and nation. Various countries will have different rules surrounding photography and video recording. In the United States, for example, these laws differ depending on the jurisdiction. As a result, what is legal in one location may be illegal in another.
In general, photographing anyone on public grounds with adequate standards is deemed legal. The general rule is that unless something is barred by a sign, it is permitted. When traveling abroad, don't make assumptions and do your research on local laws and regulations. However, if you want to be on the safe side, you can check out drone alternatives.
Read the Instruction Guide Thoroughly
Although reading the instruction manual isn't quite like flying it, start studying immediately if you want to improve your drone photography skills. All you need to understand about your new drone is in your instruction handbook. It will provide you with answers to all of the questions you might not be aware you have. You'll spend less time experimenting with your drone and more time perfecting your pictures if you know what it can and can't accomplish.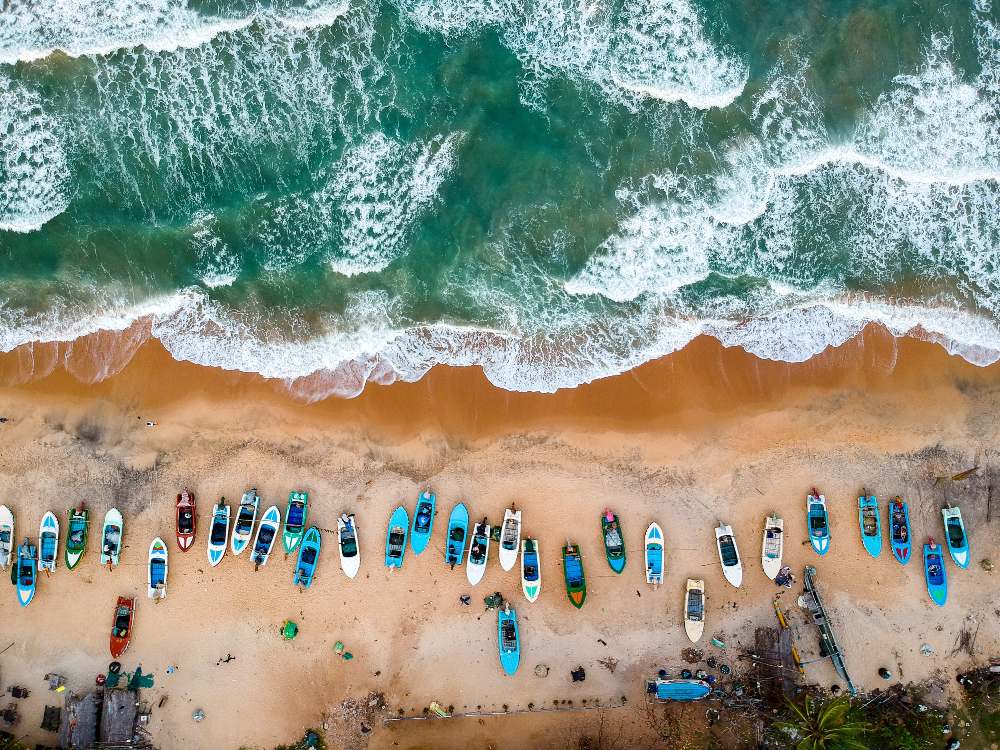 Spend Time Testing Your Drone Features
To check out your drone's features, start by taking your new purchase to a safe location and learning the fundamentals of flying before pressing the record. Don't be hesitant to experiment with various settings, subjects, and tactics to see what works best for you.
A 'Follow Me' feature on some drones ensures that your drone travels in a smooth and constant course from point A to point B. Make sure to use this useful option, which will help you snap a more remarkable image of your chosen topic.
Learning the key parameters and how to alter them can dramatically enhance your outcomes in a short amount of time. Some of the important things to remember is Flying at a very slow speed, periodically scheduling shots, and using the navigational mode that allows you to set your drone on a specified path. Make sure you're not wasting flights and battery life on a bad shot by failing to consider shutter speed, saturation, motion blur, and other important settings.
Knowing all of the choices available to you with your drone will enable you to create dynamic aerial videography.
Choose Your Takeoff and Landing Spots Carefully
Although following the rules for flying your drone in the area is important, familiarizing your takeoff and landing zones is even more crucial. Aim for a flat, hard surface free of anything that would catch the drone's propellers and enable it to land as level as possible. Choose short-grass lawns, parking spaces, and even the car's rooftop. Sand beaches are dangerous because sand grains can easily be blown into the air vents, causing irreversible damage.
It may take some time to get used to, so practice your drone takeoffs and landings. This will provide you with more freedom to fly in places where there is no suitable terrain.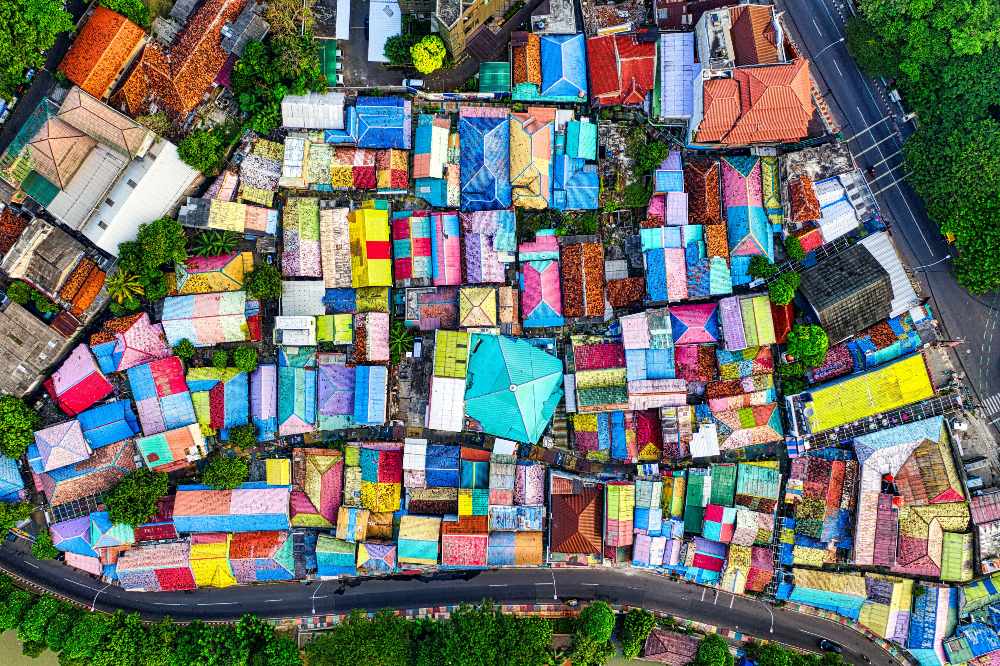 Keep up with the Latest Weather Forecast
The weather has a significant impact on aerial filming. Clear or partly cloudy days with a very little breeze are perfect. In the rain, mist, and foggy conditions, avoid flying and filming. Props can also freeze on exceptionally cold days, especially at higher elevations.
Strong winds and gusts can cause camera shutter wobble and even throw your quadcopter off course. It is safe to fly using autonomous flight modes such as waypoint navigation to film in windy circumstances. In windy conditions, this will give you the best opportunity of getting a smooth aerial film.
Some Tips for Capturing Cinematic Aerial Shots
The following drone aerial filming tactics and editing ideas are simple to follow and can greatly enhance your outcome.
If you want to make high-end videos and rely on post-production for unique cinematic effects, RAW is always the way to go. Shooting RAW allows you to improve the quality of your photos/videos while also displaying 'drama' to your viewers.
Use Online Tools for Post-Production.
You can use video software to make a Video with Pictures and video editing tools like Videostudiopro and CyberLink to achieve an excellent final result from your drone footage. You may also edit and publish videos directly on all social media networks using websites like Magisto.
Shots that are slow and at eye level are always spectacular. Low flying and gradually rising in altitude is also a fantastic technique to identify your location, whether you're showcasing a landscape or an event. It piques your audience's interest and never fails to engage them.
Make Use of NDR and CPL Filters
NDR (Neutral Density) and CPL (Polarizing) filters allow you to adjust to the amount of light available and produce the best photographs. If you're aiming to capture the true hues of the sky or water, then CPL filters are a must-have. It reduces the amount of light reflected from the surfaces, resulting in more saturated photos.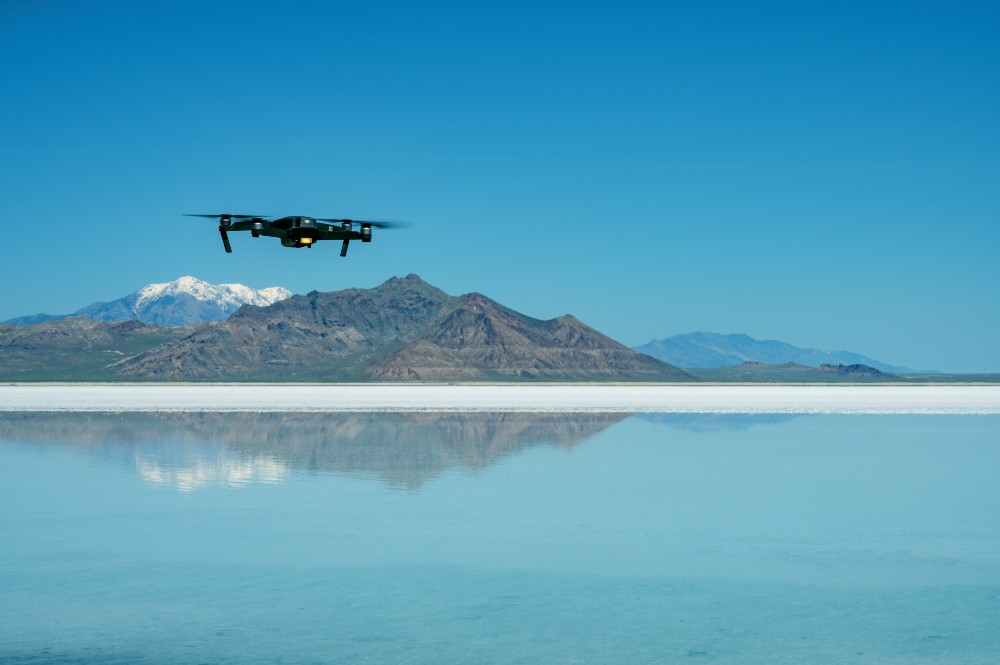 Conclusion
Drones are exciting to fly, and they provide a unique view of surroundings. They can be utilized in various situations, including commercial photography, surveillance, and trip blogging. With the help of the above guide, you'll be able to create stunning aerial drone videos in no time. Once you've mastered controlling your drone, get creative with it. Continue to practice and have fun flying and shooting.