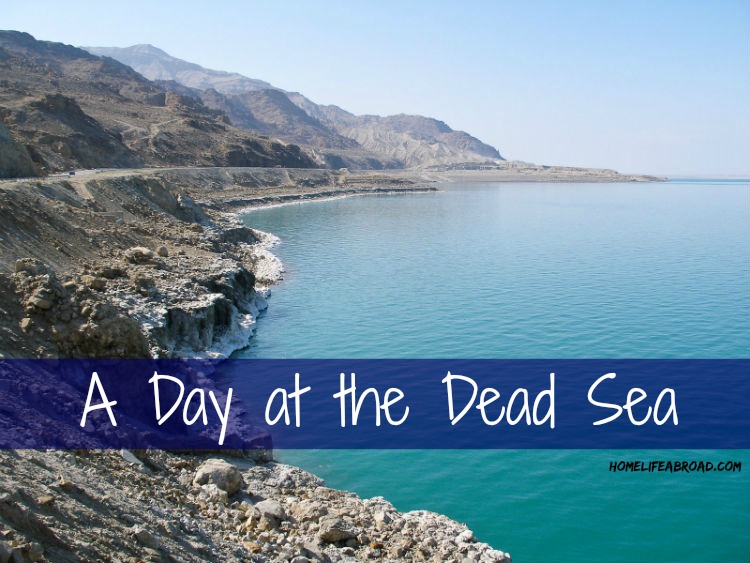 My family and I went on a short adventure yesterday to the Dead Sea (or "Salt of Sea" in Hebrew). I'm going to put family drama aside for this article because really, who doesn't have some amount of family drama during a trip? 🙂
For starters, I have a few tips and recommendations if you happen to be traveling to the Dead Sea, all based on my experiences.
Pre-plan – or wander haphazardly from place to place for hours
Where are you staying? Which hotel? What area of the Dead Sea? This was our #1 mistake – my parents expected to just be able to walk into a hotel and pay for a 'fun day' including access to their private beach, Dead Sea mud, and pools and spa. Nope!!! The hotels that weren't fully booked wanted to charge exorbitant prices that we were not willing to pay for just a few hours of access.
It is damn hot down there – take water
This was my second time in the Dead Sea. The first time was the heaviest and hottest air I had ever felt before in my life – truly deserving of what is called 'desert weather'. Yesterday was hot as well, but manageable. The first time was in August and it must have reached at least 40 degrees Celsius (104 Fahrenheit). Be prepared to handle the heat and quick dehydration with plenty of water.
Prices – come in all shapes and sizes
There are both expensive and cheap hotels in the area, but prices can vary significantly depending on how you book your stay. I recommend using couponing sites to find lower-priced deals for your stay at the Dead Sea. You can actually save a few hundred dollars from that alone. Problem is, they are all in Hebrew, so either uses a Hebrew speaker or an online translator. I use these sites which round up all the couponing site's offers: http://www.dailyd.co.il/ and http://www.daydeals.co.il/
Free beach options – they have them!
I only discovered this yesterday but you don't actually have to go to a hotel to make it to the Dead Sea. I was always under the impression that the only safe areas are those that are exclusively part of the hotels' private beaches (there are sink holes everywhere – don't walk around in random spots). But no! There were at least 2 sections offering free-access beaches.

Anyway, we spent quite a bit of time trying to figure out what hotel we could go to and afford… Eventually, we settled on the Ein Gedi spa, but we didn't get a lunch as part of the deal. :/ It cost us NIS 85 per person ($25) for access to the spa, pools and their private beach and mud. If only my parents had let me buy the coupon before, it would have cost us less and included a lunch! Doh!!
We covered ourselves up in mud – which is supposed to be nutritious for the skin. I'm not sure if I feel the difference to be honest… my skin feels as it usually does. But it's a lot of fun to completely cover yourself with mud and taking the generic "Dead Sea" pics! (Highly recommended)
Floating in the Dead Sea is awesome. It's an experience you can't find anywhere else and it's fully worth the trip there. Plus, I love the feeling of the salty water on my skin… it's very soothing.
The sulfur pool was like a stinky Jacuzzi but soooo good on my tense muscles. Completely rid me of all the tension.
And after all of that, we went to the regular pool which was wonderful as it was a nice, cool degree and it felt so good on such a hot day.
When I got back home, I realized I was red all over. 🙂 Guess I should have been more careful with the sun block…

All in all – great time, highly recommended. Especially for the sake of having a soothing day at a spa and in the Dead Sea water. It really does relax the built up tension of regular routine.
Have you been to the Dead Sea? If not, would you want to? Let me know below!