New York, New York… it's world famous for good reason.
There is so much to do and see in NYC that you can stay there for months and still have more attractions left to visit. From museums to boat rides, tours and food, it's travelers' heaven.
I've been fortunate to visit this wondrous city six times and it never gets boring. I've been across its boroughs and explored dozens of its best attractions, so I know my way around its best travel spots.
If you're not sure which activities to experience on your trip, these are my ultimate 5 New York City attractions that you just can't miss!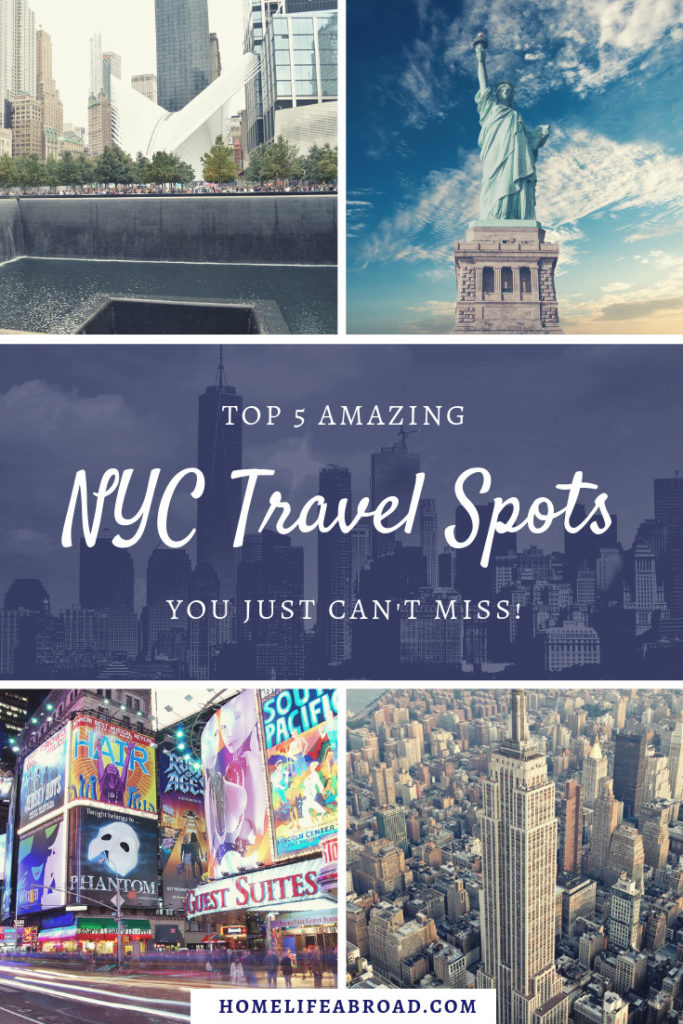 But first…
Are you traveling to New York City and want to see the best attractions it has to offer?
Do yourself a favor and pre-purchase tickets and passes for New York Tours – you can avoid the long waiting lines, the hassle, get discount prices and pre-select attractions you want to visit.
I usually get one of the New York passes myself and it's saved me hundreds in discounts as well as dozens of hours by skipping lines.
Plus, they helped me discover unique activities I wouldn't have otherwise visited.
That being said, let's jump right into the New York attractions you must experience yourself!
One World Observatory & WTC Memorial
The attack on the World Trade Center didn't just have an impact on the city of New York, but instead, it was felt across the world.
Today, you can visit the area where the WTC once stood and see the beautiful memorial that was placed in its place to honor and respect all those who perished in the attack.
The solemn, yet architecturally stunning memorial is emotionally difficult to take in. For those of us who lived far away and had never visited New York, it really puts things into perspective – it becomes a real place instead of an image on TV.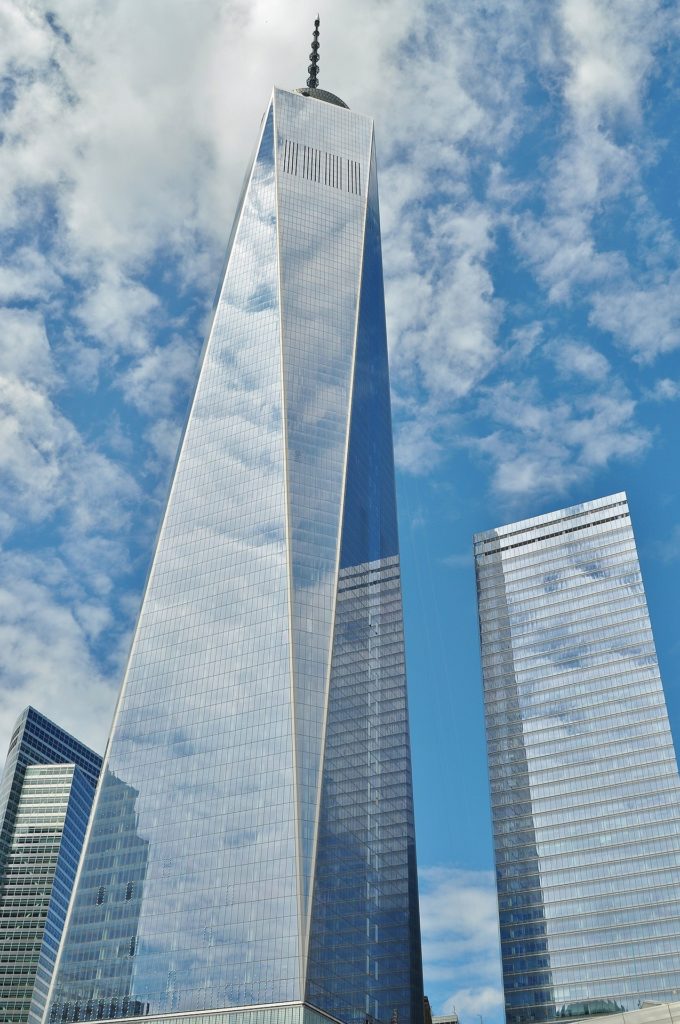 To the side of the memorial lies the One World Trade Center, the main building of the rebuilt World Trade Center complex.
It's the tallest building in the United States and in the Western Hemisphere and a powerful rendition to what was once there.
You can go to the very top of this massive building to enjoy the One World Observatory and a 360° view of Manhattan.
The trip up is a crazy experience… I won't spoil the magic, but there are unexpected surprises in store.
For this, the view, and the significance of the building, this attraction is an absolute must.
Food tour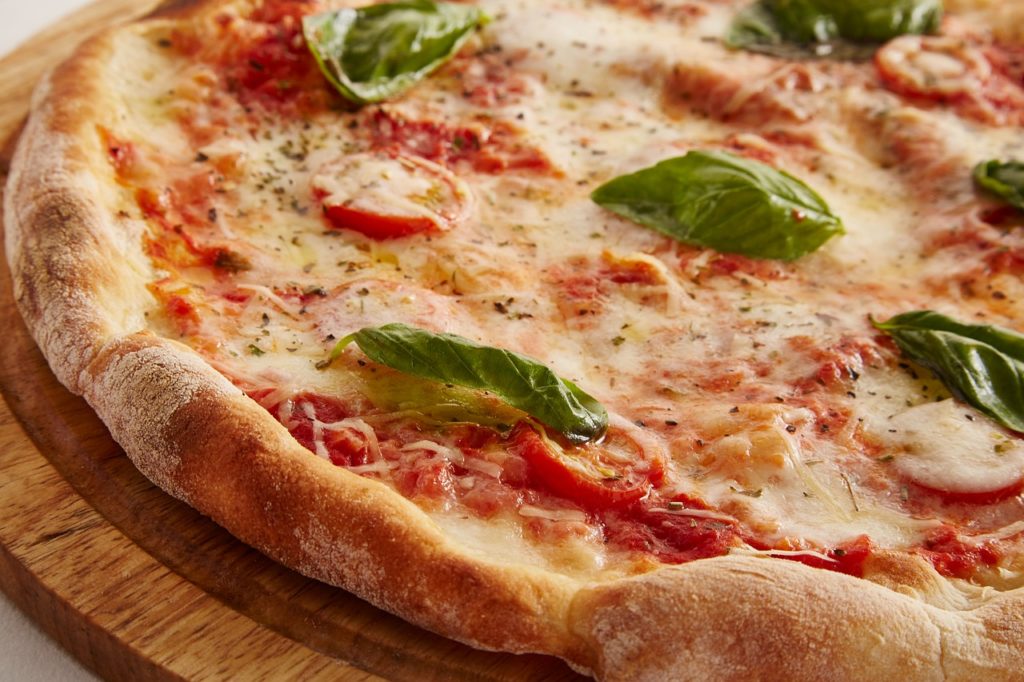 As a foodie traveler, there's nothing better than a food tour and New York City is famous for its variety of delicious food.
I've taken a food tour twice in NYC and both times it was a great experience. Guided by a foodie tour guide, you walk around areas of New York and visit restaurants offering staples of NYC cuisine.
We had a variety of food and everything was delicious, including:
The most amazing, creamy artichoke pizza
Deliciously sweet build-your-own cupcakes
Yummy dumplings and ramen
A classic New York kosher hot dog
Part of the fun is not knowing what delicious samples are coming next and chatting with other tourists in the tour. Plus, you do get some history and background on the region and how it impacted the cuisine.
Between the food, history and mingling, this is a must for any tourist.
Statue of Liberty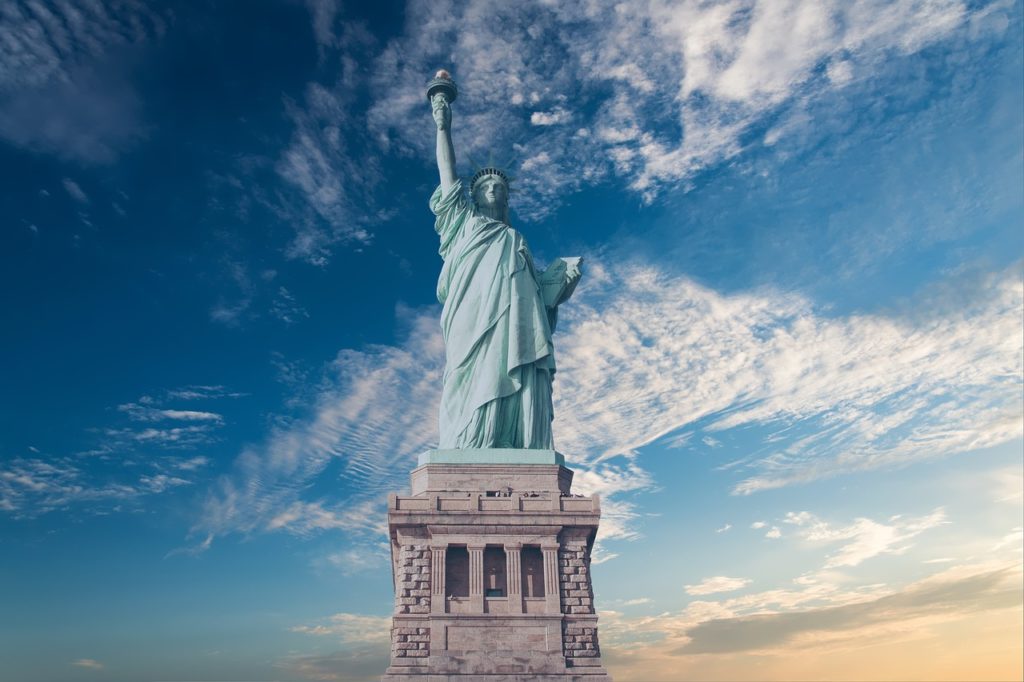 I've been to New York City six times, but it was only on my last trip that I reached the Statue of Liberty.
Seeing her from afar, I thought there was nothing impressive left to see.
On my sixth venture to the city, my boyfriend insisted we visit the Statue of Liberty and I finally understood how wrong I was all those years…
To see this recognizable statue so up-close is actually quite unreal… it's absolutely massive, and I had no perspective on just how large it was until I was up-close.
You can pick up an audio tour at the entrance and learn about the statue's history, material, color, upkeep and weight. It's very interesting!
The cruise ride there and back was also fun. J
If you're interested, you can continue the tour on Ellis Island and learn about immigration to the United States.
Empire State Building
The massive 102 story building is recognizable from any point in Manhattan. It stands tall and regal and overlooks the entire area.
You can visit the observatories on the 86th or 102nd floors to enjoy a 360° view of Manhattan.
Prices differ depending on which floor you want to reach, so we went to the Main Deck on the 86th floor and it was enough. It has an open air deck, so be ready to feel the chilly breeze of being so far up. J
If you're into history, I especially liked the showcase of the planning and construction of the Empire State Building.
It's fascinating to see how everything came together and how many thousands of workers were involved in creating history.
Broadway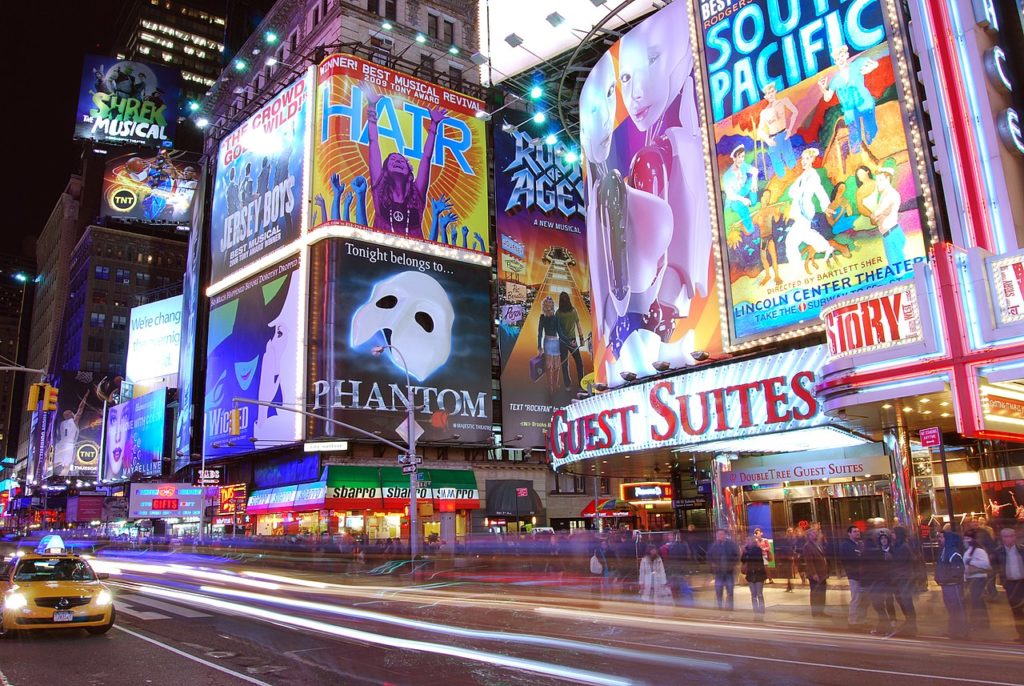 What is a trip to New York City without watching a Broadway show? I'll tell you what it is – incomplete!
Broadway is the ultimate NYC experience… no theater can even compare to the high-level production of Broadway.
From the actors, to the sets, to the singers and choreography, everything is on-point and absolutely flawless.
I was hesitant to go to Broadway because of the high ticket prices, but the entertainment value is worth every cent.
My best memories of trips to NYC are the shows I enjoyed there, including Beauty and the Beast, Hairspray, Aladdin and Wicked.
They offer such a wonderful experience, that nowadays I actually buy the best tickets in the house and incidentally, put a small dent on my savings.
If it's beyond your budgeting abilities, there are ways to score cheaper tickets:
The worse the view, the cheaper the seat. Look into tickets that are further back, on the top floor and to the sides. You can get some very well-priced seats there.
Head to TKTS booths, wait in line and get a highly discounted ticket. They are often sold at 50% off there
Look for apps that help you find discounted tickets in advance.
Play the ticket lottery! I won tickets to Wicked this way for only $5 – crazy, right?! You can sign up to the lottery through apps or in person at the ticket booth. If you're lucky, you'll be a winner of a seriously cheap ticket.
Bonus attraction! When you are already on Broadway, take a little detour! Just a few streets from Broadway you can experience psychic readings NYC style. Wouldn't it be interesting to find out more about your future, past, or love?
Traveling to NYC? Tell us what excites you most about the trip!