As a wise man (basically) said once, it's fishing season somewhere. And that means it's never too late—or early—to stock up on the essential accessories.
Fishing is a pure and simple sport. As far as sports go, it's also one of the most leisurely. It's just you and nature—the brilliant sunrise cresting over a crystal clear lake. But it does take some preparation, some know-how, and a decent set of gear to enjoy the simple, meditative pleasures of fishing. Here are 2021's must-have fishing accessories.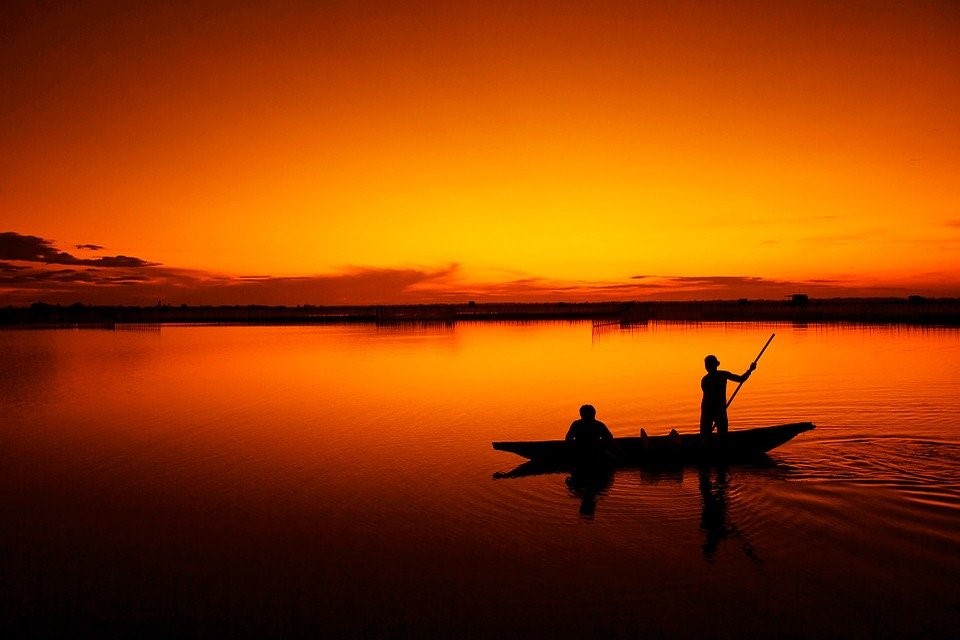 A Three Tier Tackle Box
Some would say your fishing rod is the most essential piece of fishing gear. But they're wrong—it's the tackle box.
This little portable box is the transporter and the organizer of every other piece of gear on this list. Keep your reels separate from your hooks from your swivels.
Shop stores like Total Fishing Tackle, and you can find a beautiful, three-tier tackle box. You'll never forget anything important the next time you cast a line. And you'll be happy to carry it along.
The Right Bait
Bait is what gets you what you came for: the fish. Good bait is critical.
The most popular (and the most effective) bait is live bait: worms, minnows, grubs. But others have been known to use thick hunks of bread, marshmallows, or tiny bits of meat like salami or sausage.
If you live in an area that gets consistent rain, you can trap your worms by yourself. Otherwise, take a trip down to your local bait shop and ask what kind of bait works best on the fish you're angling to catch.
A Quality Rod
Fishing rods come in all sizes, colors, and materials, from the as old school as bamboo to as high-tech as carbon fiber.
It matters less what your rod's material is than that it fits your unique grip. You need to feel comfortable with your rod. That means it should be only as flexible as you want, curve at the tip only as much as you want it to, and have the right kind of reeling capabilities for you.
Fishing License
Depending on where you live, you may need a hunting and fishing license to even get out on the water. Many lands are under the protection of federal wildlife laws, where only certain types of fish are fair game.
Some states even have requirements around bag limits and fishing methods, so it's a good idea to check.
Hooks and Sinkers
Hooks are not one-size-fits-all accessories. Know what kind of water you're casting into and bring the appropriate hooks along. The same goes for sinkers. If you need to keep your baits down, for example, you'll need split shot or sliding sinkers.
Step Up Your Game
Good form in fishing is all in the mind. It takes practice and patience above all else.
But your gear gets you half of the way. When you've got excellent gear supporting you, you'll reel in better fish every time.