If you want to give your kitchen a fresh, new look, there are many tricks and tricks for a variety of budgets.
With a few simple upgrades and changes, you can transform your kitchen into a more modern cooking space.
If you're interested in taking your kitchen to the next level, take a look at these 6 tips!
1. Change the cabinets
If you want a dramatic change in both the look and comfort offered by your kitchen, consider changing your cabinets for an affordable, easy-to-install alternative like pre-assembled cabinets.
Pre-assembled cabinets installation can be DIY, so you save money on paying for the installation work.
They are ready-to-go so they are shipped out and received quickly. Best of all, you save money while not sacrificing on quality.
For example, a gorgeous 10×10 brilliant white cabinet from RTA Cabinet Supply starts at only $1624.
That's very affordable for what is usually the most expensive piece of furniture or equipment in a kitchen.
Plus, when there's a price matching guarantee and free shipping, you know you're getting a good deal.
If you're hesitant about which color and cabinet is the right fit for you, RTACabinetSupply.com sells samples so you can make the best choice.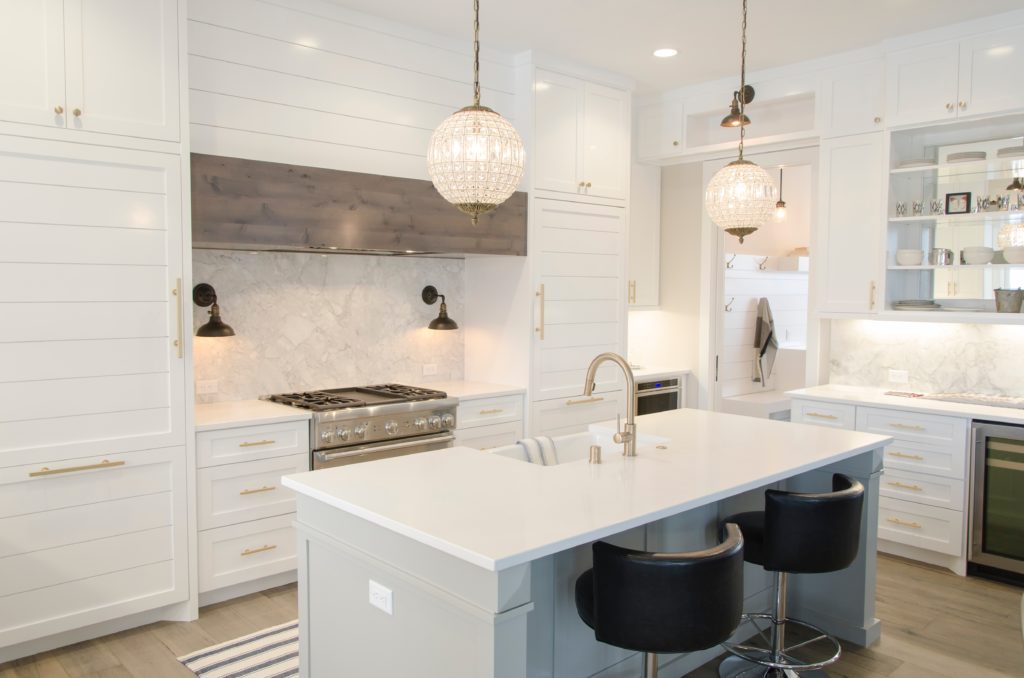 2. Replace or repaint your cabinet fronts
If replacing the cabinets is not an option, try to find other ways to spruce their look or usefulness.
Change their aesthetic by doing a DIY paint job on the cabinet fronts and choose lighter colors to transform the space completely.
Look for guides online on how to update base cabinets or paint cabinet frames – everything is available online and through visual tutorials in YouTube.
You can even do quick and affordable fixes like changing the handles and pulls. All these minor changes can have a huge impact on the aesthetic of the kitchen.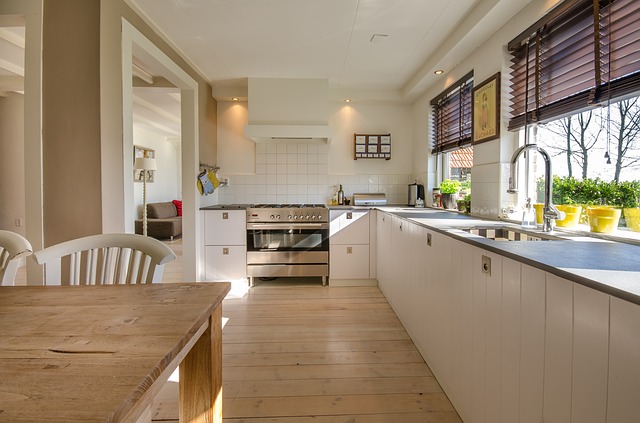 3. Give your kitchen a superficial makeover
Not all makeovers have to be time and money-intensive. Sometimes, superficial changes to a room can really transform it.
Painting the walls or adding useful furniture pieces will help both its usefulness as well as tie together the look of the room.
Think about how the kitchen is used. Perhaps your children have become older and cluster around the counter? Then consider adding some bar stools so they can sit comfortably.
Are you using all the appliances that are out on the counters and island? If not, it's time to put away anything that is not being used. Freeing –up counter space can really help make cooking and prep easier.
You can even re-organize kitchen tools by priority or size. The Konmari decluttering method is great for this – dividing tools by size and frequency of use helps a kitchen feel more organized and decreases frustration.
Organizing the kitchen to suit your needs is a simple, but effective way of upgrading.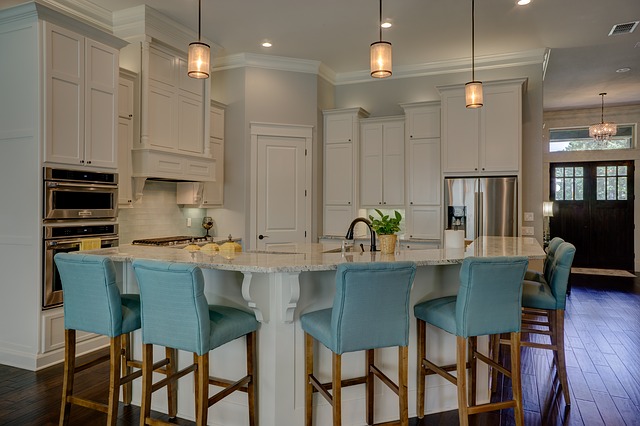 4. Install new lighting
Lighting has a huge effect on the kitchen, and it's often a simple and affordable upgrade.
First, consider the overall lighting of the room – is it bright enough to cook safely and find everything you need?
Proper lighting can change a room, so consider how you can brighten up the area.
Under-cabinet lighting is a popular choice that adds a new dimension to your kitchen, and it can be done without upgrading electrical wiring or adding outlets.
The lighting is very beneficial for cooking, particularly in the prep stages of cutting items on the counter tops. Plus, it highlights dust and dirt so you can easily keep your counters clean.
5. Change the backsplash
A backsplash can add color, texture and style to any kitchen. It's also a very DIY-friendly project.
It's more than protection from kitchen backsplashes. Today, a backsplash is used as an aesthetic element to personalize and update a kitchen.
You can use a variety of materials including ceramic tile, marble, and stainless steel or interesting alternatives like chalkboard.
Of course, the most common are ceramic tiles due to their versatility, ease of cleaning and range of styles.
However, the material is up to you – decide what works with your kitchen and add your own element of personalization to the room.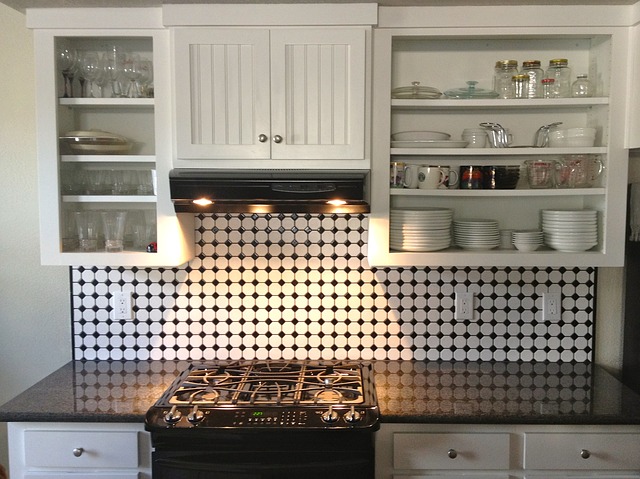 6. Upgrade appliances
Replacing and upgrading appliances is costly, but new appliances can make life much easier in the kitchen, while being more energy efficient.
Find appliances that look great in the room while serving their function. There are a wide variety of appliances at a range of prices, so do online window-shopping until you find what you need.
There are many tricks to get better deals. Second-hand buying is also a great option to spend less on great quality items.
Overall, this is a highly effective, but expensive way to freshen up your kitchen.