Ronnie and I have moved a lot of times and changed countries and apartments like some people change their socks. As a matter of fact, Ronnie is again! During our moves, we have learned quite a lot about different criteria to follow when you are looking for a new home.
The new trends in the real estate world are residential complexes. These are huge campuses and quarters which are spread over a large area to make a different world for the residents. These complexes are not only nice and a class apart, but also make do with a lot of amenities that one might not be able to enjoy if he decides to buy an independent house.
There are certain criteria that you need to follow when looking to buy homes in residential complexes. Here is the list of things that you need to keep an eye on while buying a flat in the new residential projects.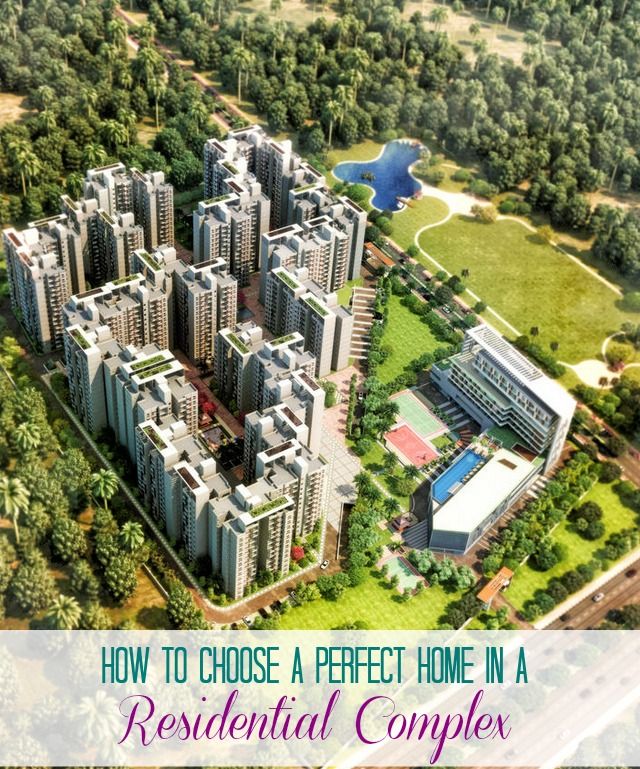 The builders
Always do a background check for the building company. If possible, visit other houses or apartments that construction company has built, so you can check for the quality of the work and materials they are using.
Responsible company's complexes are well-planned and well-maintained as well. The systematic use of space, good quality raw material and also a promise of lasting very long can be made and kept up only by a builder who has an experience in the industry. If the builder is reputed, you are sure to have found yourself a quality complex.
Location
Residential complexes generally take up a lot of land space. You will see that there are many projects that are built in developing localities which are a little far from the city hubs. You need to make sure that the location of the project is apt for you and is in the alignment of the lifestyle that you want to lead.
If you choose the wrong locality, you might have to compromise on a lot of things you do not want to. Be sure to check if the complex has the most important facilities nearby like a pharmacy, grocery store, school, kindergarten, bank, public transport, playground, hospital etc.
Amenities
A lot of people prefer one house to another because of the amenities the new house offers. Residential complexes might offer amenities that may not be available for people living in an independent house. A pool, a jogging track, a clubhouse, AV room and other such things are at the resident's disposal when living in a residential complex.
This means that you need to make sure that all the amenities are well established when you invest in one of the new projects in construction.
One of the most important amenities in a residential complex is the security of the place. Make sure that it is in place before you move in. A great example of a condo with great security is The Well Condo – you are welcome to read about it here.
Returns on investment
When you buy a home, you are looking forward to setting it up and making it your paradise. Buying a house is not just buying a home, it is also an investment that you make. Before you buy a house in a residential complex, be sure to study the market well and think in the future. Ask yourself and financial consultants if an apartment you want to buy is a good investment.
Design and beauty
This is another aspect that is going to attract the people to the residential complex. Beautiful and unique design can be really important for some people when looking for a home. This is why it is important to visit the place and see it yourself and not just judge the house by the brochure.
Take into consideration all the factors that are important for you. Think of the green space, the playground if you have kids and if the pool is big enough for a hot summer day when all the residents want to take a tip.
What criteria are important for you when looking for a house?