The New Year means committing to life-enhancing resolutions for many and one which often comes top of the list is to modernize, clean and transform areas of the home.
Some may want a new kitchen, for others, it's to clear out the clutter of spare bedrooms and turn them into useful spaces.
One part of the home that often gets overlooked and frequently and certainly needs a new lick of paint – literally and figuratively speaking-is the garden.
The outdoor space is often looking a bit sad and sorry in winter weather, but with some planning and investing in great gadgets, the whole environment can be spruced up over the coming weeks.
Here are some ideas to really create that all-important indoor, outdoor living experience.
Pin it!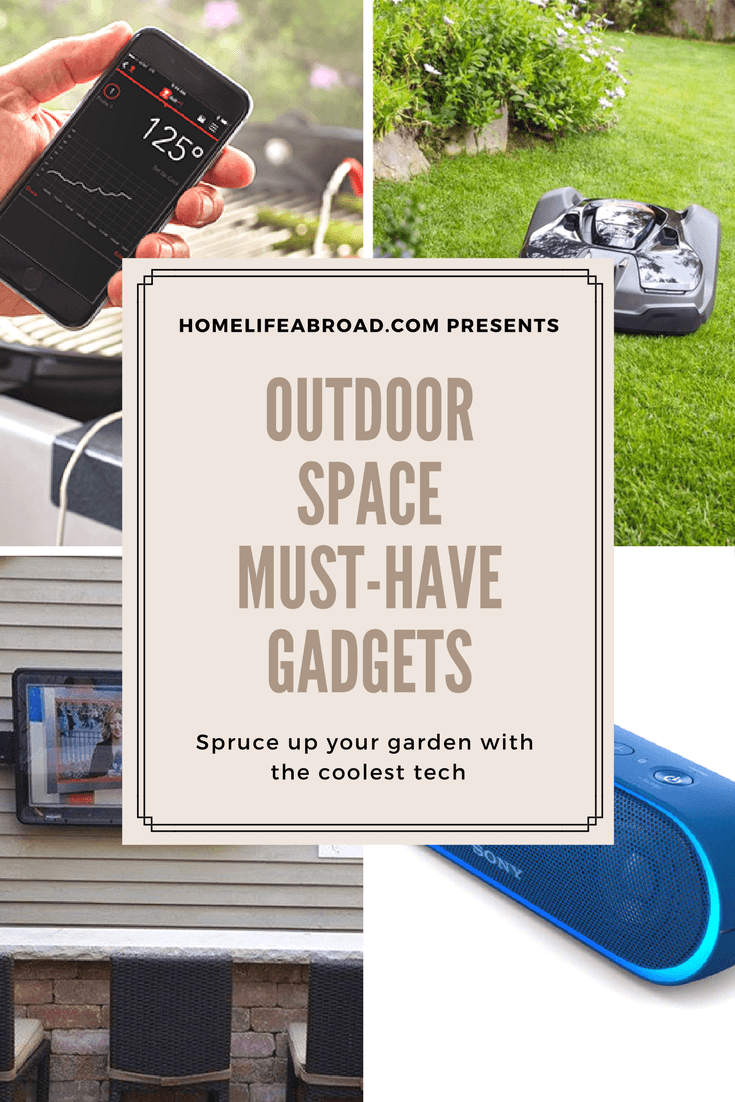 Outdoor entertainment
Great tech doesn't stop at the door and especially when it comes to being able to watch TV. Mount your screen on any wall and you're ready to catch the must-see game or settle back and take in a movie.
Worried about rain in the electrics, the damage of a mis-thrown baseball or even perhaps the actions of a would-be thief thinking they have an easy item to walk away with? Fear not as The TV Shield has all this covered – and more.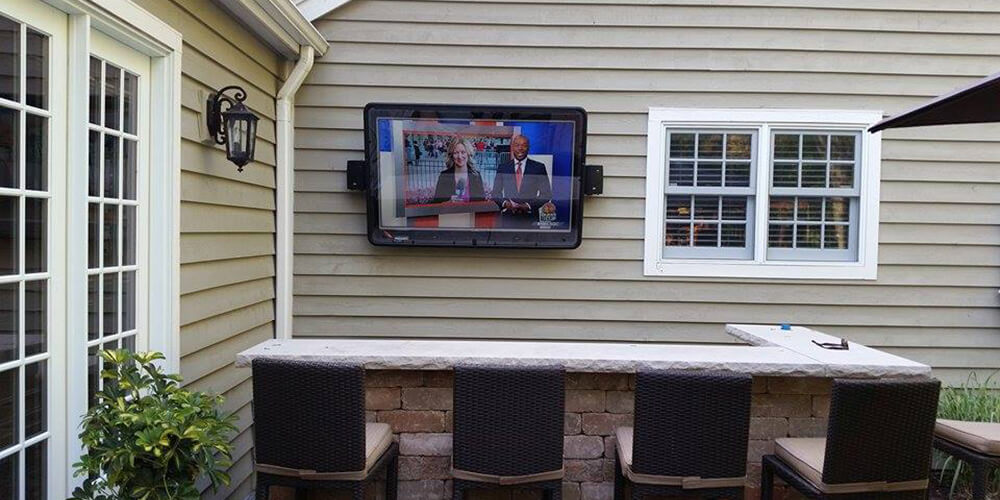 Constructed from lightweight plastic that can take the force of anything you would consider throwing at it, it slides over any screen size up to a whopping 80".
Anti-glare as well as weatherproof to the point that frost won't affect your prized home cinema screen.
With a touchscreen version recently launched, you can now have complete control, and there's no chance that anyone can vandalize or steal as it's completely tamper-proof.
You can find out more here about how an outdoor TV enclosure can protect your TV.
Automate those gardening chores
The snow has melted, but the unkempt grass from the fall is still there and needs more than a trim.
Don't consider dragging the lawnmower out of the cobweb-festooned garage or wasting time getting engines primed after the long, cold months; you can leave all of that to a robot lawnmower.
This smart little number has been invented to take away the boredom of the task. Set it going, settle on the sun lounger and watch it do all the work.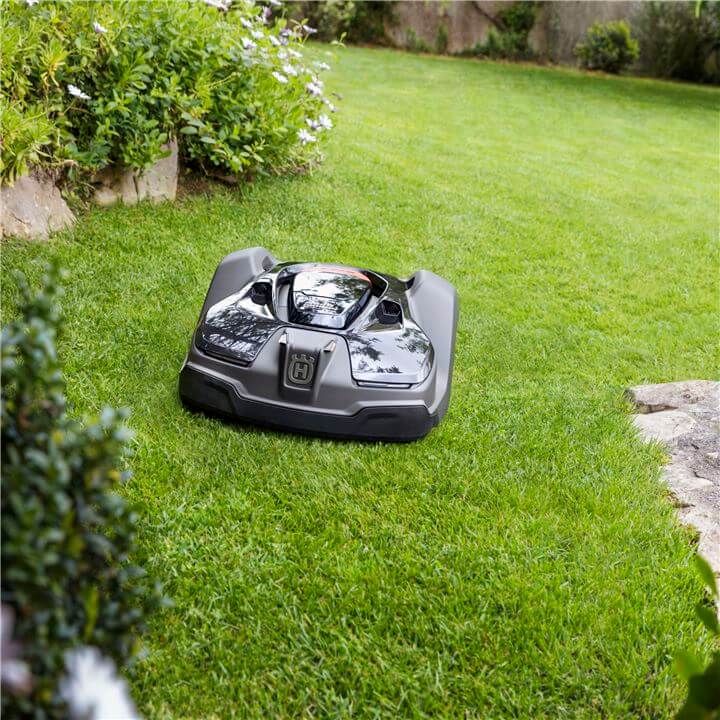 Cook like a professional
Sizzling steak smells great and tastes delicious, but if you aren't sure how well done it is inside, and you don't want to stand over hot coals as everyone else cools off in the pool, there's now a great gadget aid to your rescue.
Push the probe into the meat and set the attached thermometer to how you like your steak.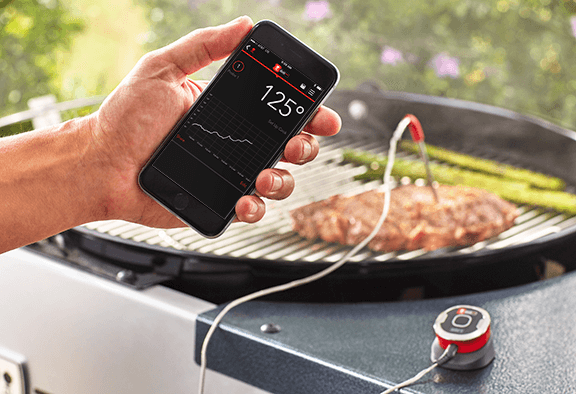 When it reaches the desired temperature inside, the unit sends a message to your cellphone up to 150 feet away so you can wander back with your drink and simply serve knowing it's the perfectly cooked dinner.
Get the party going
You need music when you're in the pool but don't want to splash traditional speakers or have wires to trip over or trail by the water.
A wireless and waterproof Bluetooth speaker is the solution; with some having a 10-hour battery life you can party well into the night with tunes of your choice and not even get out of the pool if that's how the mood takes you.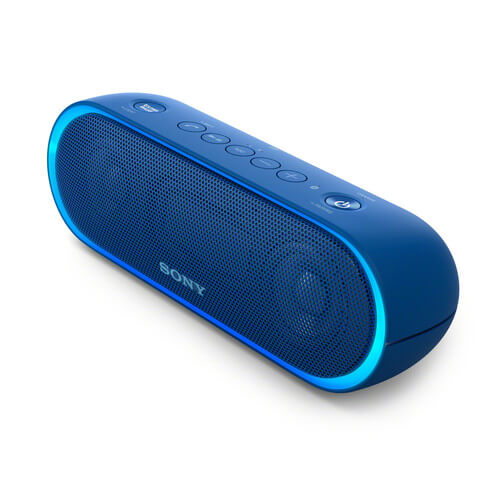 Start the New Year in the way you intend to carry on. De-clutter your garden, cut back the long grass and invest in funky technology.
You'll bring the indoors out and refresh your outdoor space with cutting-edge culinary aids.
All this will bring your friends to your door wanting to sunbathe, relax and party with you whatever the weather and at any time of the year.

Which gadget do you want? Share below!