*We partnered with Crafty Croc® on this post and it has been sponsored in compliance with FTC requirements. All thoughts and opinions are my own.


I'm sure that most of us have a friend or family member who loves art, crafts, and DIYs. In our family, my 4-year-old daughter loves art and craft projects and not a day passes by without her creating a card or a letter to her friends. We go through a lot of stickers, colored paper, envelopes, pens, and craft stamps.
To make Christmas shopping for the creative people in your life easier, we teamed up with Crafty Croc®! Together, we'll bring you some fun and colorful gift ideas for crafters & DIYers. But before we go to gift ideas, let's get to know Crafty Croc® better!

Crafty Croc® is an American based company that offers a range of premium quality art and craft supplies. Their products are perfect for home, school or commercial use.
Their by far most popular products are award-winning liquid chalk markers that come in a variety of colors. You can choose between white, neon and earth colors, or you can get a mix of all the colors Crafty Croc® offers.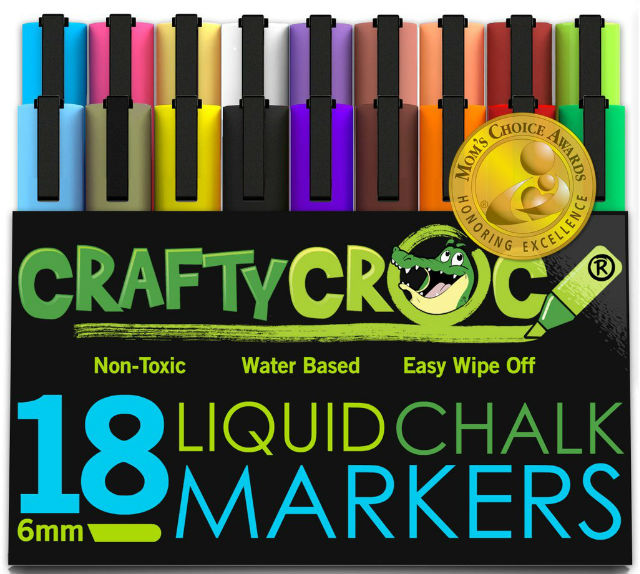 Liquid Chalk Markers – 18 Pack (Neon & Earth Colors!)
Liquid chalk markers are perfect for leaving your mark on almost any non-porous surface! These markers can be used on glass, plastic, metal, glossy board, LED boards, whiteboards, restaurant menu boards, windows, non-porous blackboards, contact paper, mirrors, chalkboard labels, bistro boards, and many surfaces more. They are also great for decorating holiday cards!
What we love about Crafty Croc® liquid chalk markers:
non-toxic
thick cover
reversible tip
water based
don't emit any strong smells
erasable & easy to clean up
For more ideas on how to use liquid chalk markers, check out our Pinterest board:
Crafty Croc® is adding new products to their range as often as possible and the latest addition to their wonderful family are gel pens! The huge multipack includes 96 unique colors! Yes, you read it right – 96 colors and no duplicates!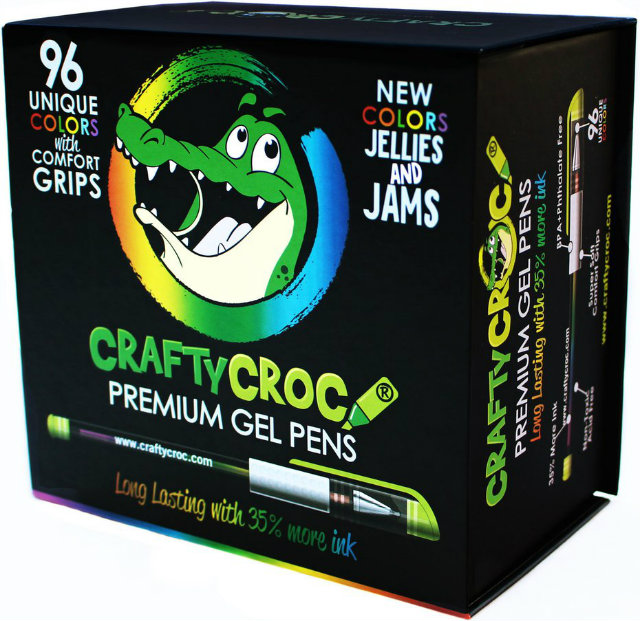 Gel Pens – 96 Unique Coloring Pens in Carrying Case
The multipack of gel pens comes with an integrated premium carrying case, super soft comfort grips, and non-toxic inks that let you color in organized style! The colors include exclusive new colors "Jellies & Jams", a wide variety of rainbow shades, luminous glitters, bold neons, fluorescents, and more.
These gel pens would make a perfect gift for planner addicts, kids who love to draw and color, for people who keep a journal, for students and for all the people who love to have some extra color in their life!
What we love about Crafty Croc® gel pens:
Non-toxic
Acid and lignin free ink – won't damage photos in scrapbooks
BPA-free and phthalate-free plastic construction
100% recyclable barrels
35% more ink than standard pens
inks won't smear or bleed
super soft silicone grips

And now to some gift ideas! While liquid chalk markers and gel pens would make a perfect gift by itself, we decided to pair them with a couple of items more, to make an ultimate gift for every crafter, DIYer, and a creative mind on your gift shopping list.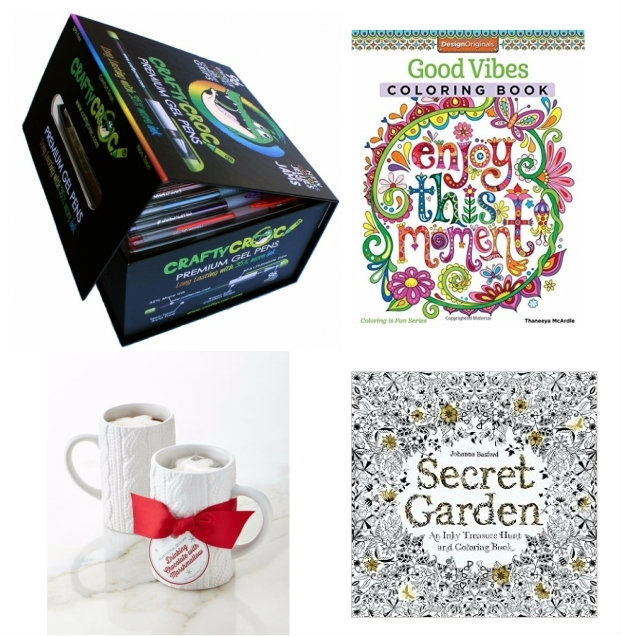 Crafty Croc® Gel Pens | Good Vibes Coloring Book | Cable-Knit Mug Gift Set | Secret Garden Coloring Book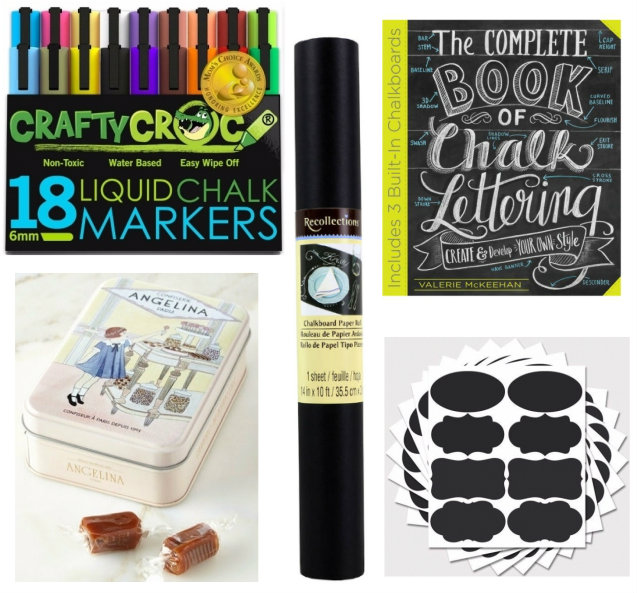 Crafty Croc® Liquid Chalk Markers | Chalkboard Paper Roll | The Complete Book of Chalk Lettering
Angelina Salted Butter Caramels | Crafty Croc® Chalkboard Labels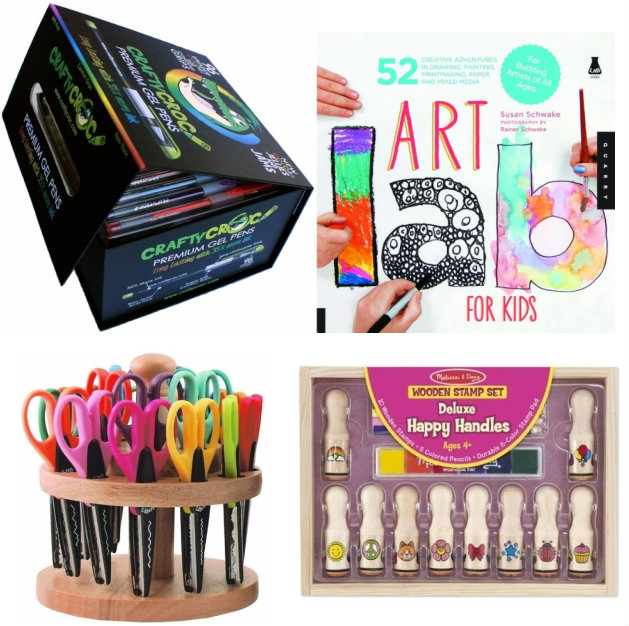 Crafty Croc® Gel Pens | Art Lab for Kids | Rotating Scissor Rack with 18 Scissors | Wooden Stamp Set

You can find Crafty Croc® on social media, too. Check out their Pinterest boards, Facebook page, Instagram or Twitter for more crafty ideas!
Who in your family would love Crafty Croc® products?