It's beginning to look a lot like Christmas – colorful lights line the streets, snowmen decorate our homes and stores and beautiful blankets of snow are beginning to appear all throughout the Northern hemisphere. Now is the time of joyous celebration and creative Christmas DIY crafts popping up all over the internet. Here at Home Life Abroad, we love to compile the best DIY projects we find online. This time, I decided to center on the very important snowman.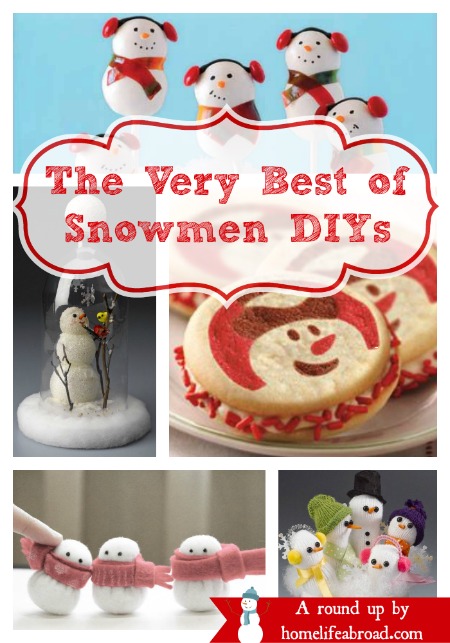 Check out our Pinterest board on Snowmen crafts if you are looking for something fun to make. Above, are the very best picks of the bunch!
Merry Christmas to everyone who celebrates!
Follow HomeLifeAbroad's board Best of Snowman Crafts & DIY on Pinterest.