Spring is not far away and St. Patrick's Day either, so we decided to collect some rainbow snack ideas for celebrating the soon arriving spring and St. Paddy's Day!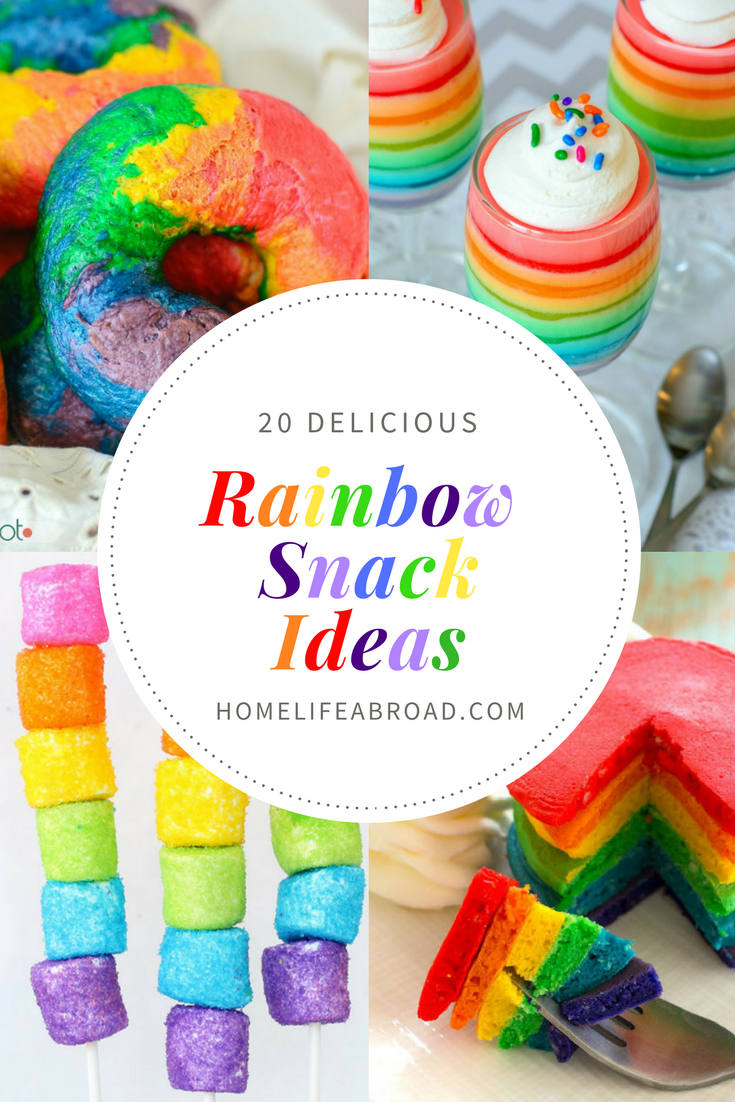 Rainbow Snack Ideas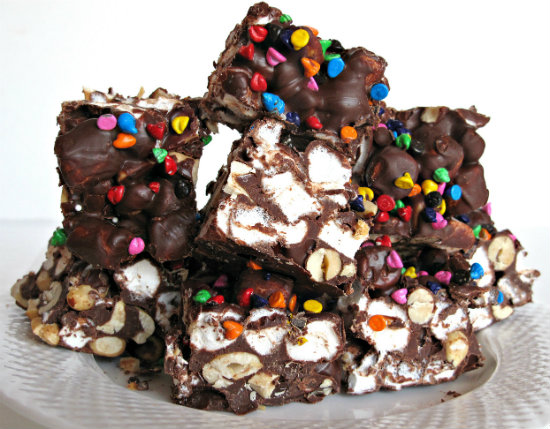 Mix marshmallows, chocolate, peanuts, rainbow chip sprinkles and you'll have this amazing Rainbow's End Rocky Road Candy! Perfect for any special occasion or just as a comfort food for snacking.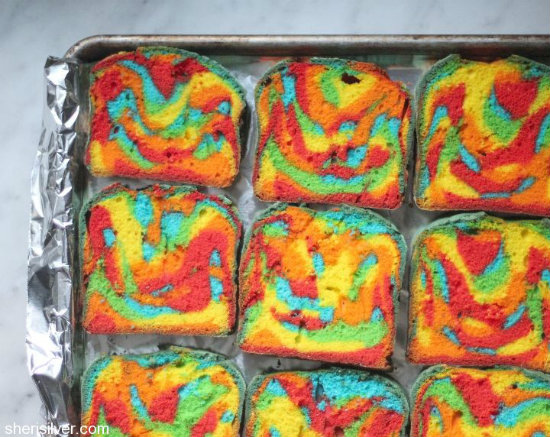 Actually, these rainbow slices are meant to go inside another cake but they can be enjoyed by themselves too. On the Donuts, Dresses and Dirt blog, you can see how these colorful cake slicies were used to create a Rainbow Surprise Cake.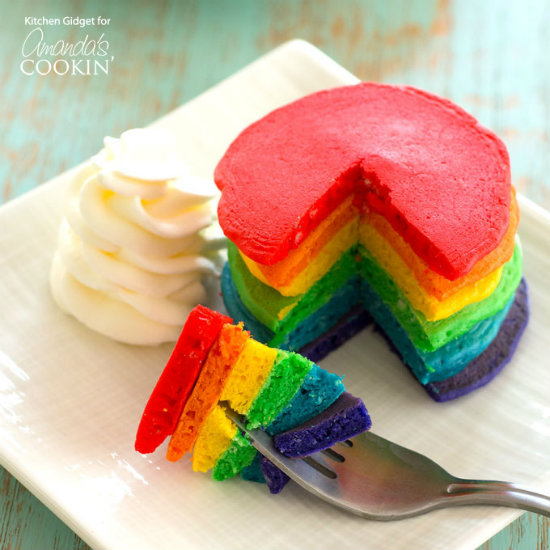 Who does not love pancakes? Make your usual pancake batter, dye it with rainbow colors and cook! When you have the pancakes ready, you can stack them or create a rainbow with them. Be sure to visit Amanda's Cookin' to see how she managed to get her pancakes to maintain their bright colors while cooking.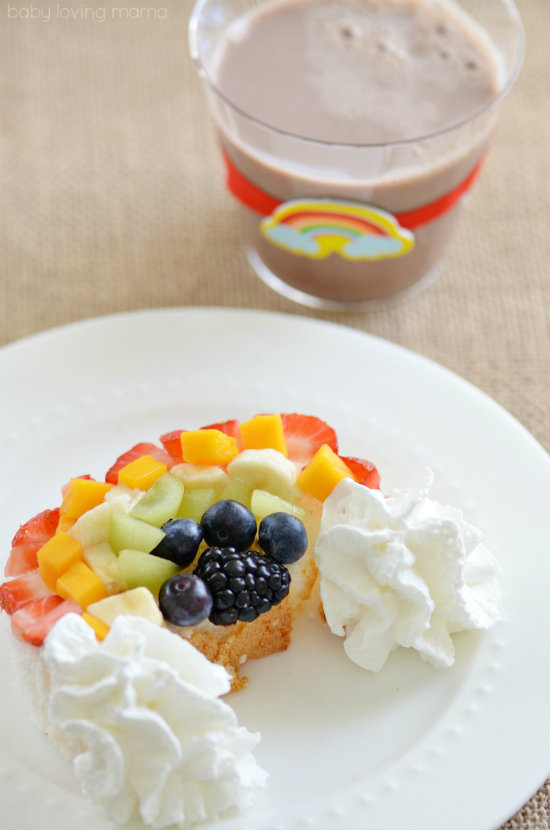 Cut up some colorful fruit and let your kids or guests use an angel food cake slice as a canvas to create their own rainbow. Add some whipped cream and enjoy!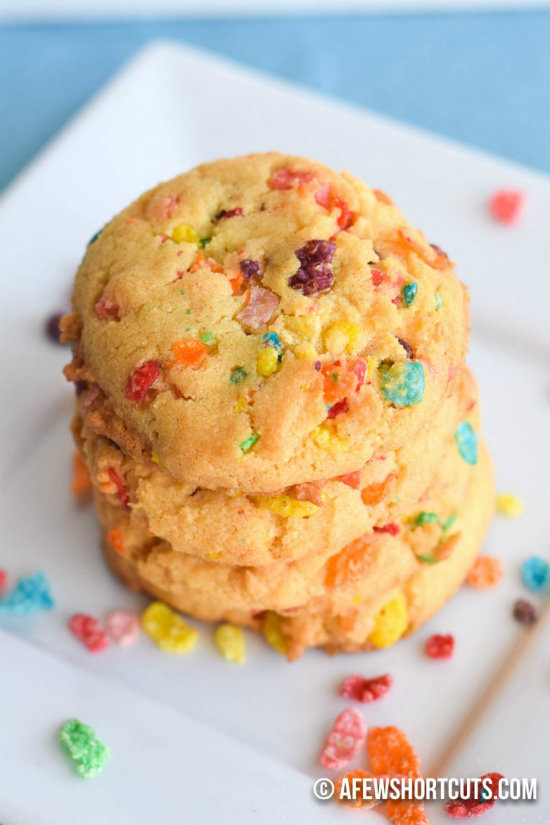 These vivid cookies make every kid and adult happy! Check out the recipe to find out what's the special ingredient in these rainbow colored cookies!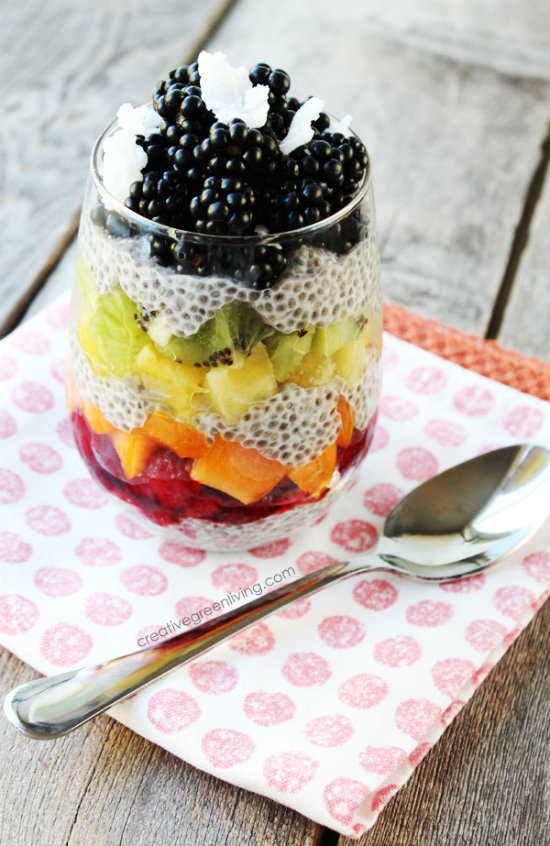 Have you tried chia pudding? If not, I recommend you to give it a try! This Layered Rainbow Chia Pudding is full of vitamins, calcium, and fiber – perfect for a breakfast, dessert or as a snack!
A favorite of kids and adults, these rainbow pretzel sticks might take some time to get them right but are worth a try. The mix of sprinkles and pretzels give this goody a yummy sweet and salty combination.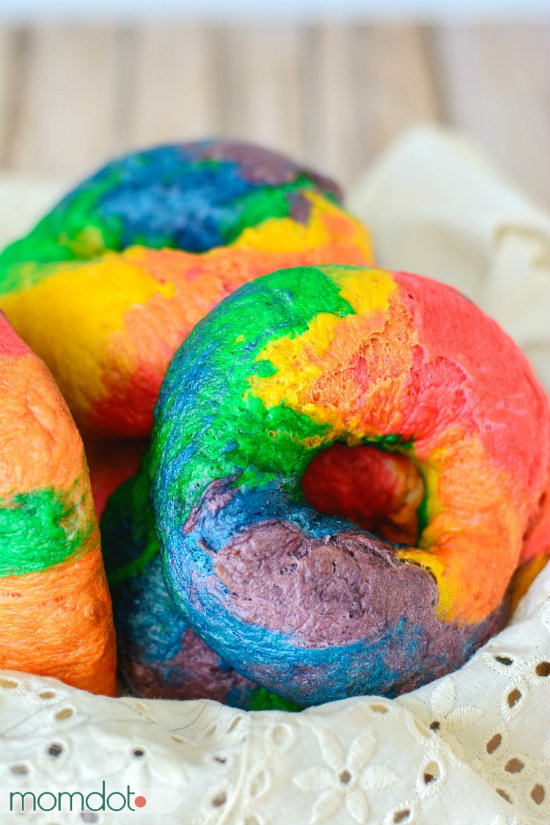 Rainbow bagels are a really popular at the moment and thanks to MomDot's recipe you can easily make them at home too! Perfect for breakfasts!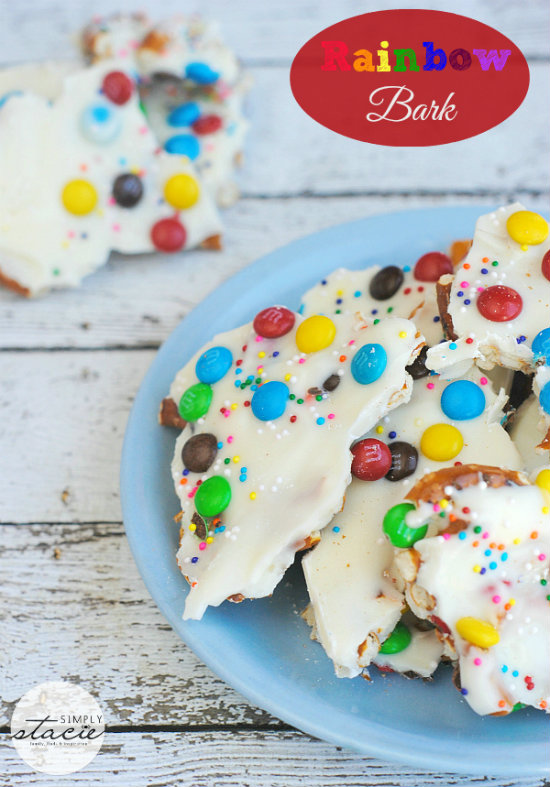 M&M's pretzels, white chocolate, and sprinkles are needed to make this rainbow colored bark. Get creative and design whatever patterns you like. Break up the cooled bar and enjoy!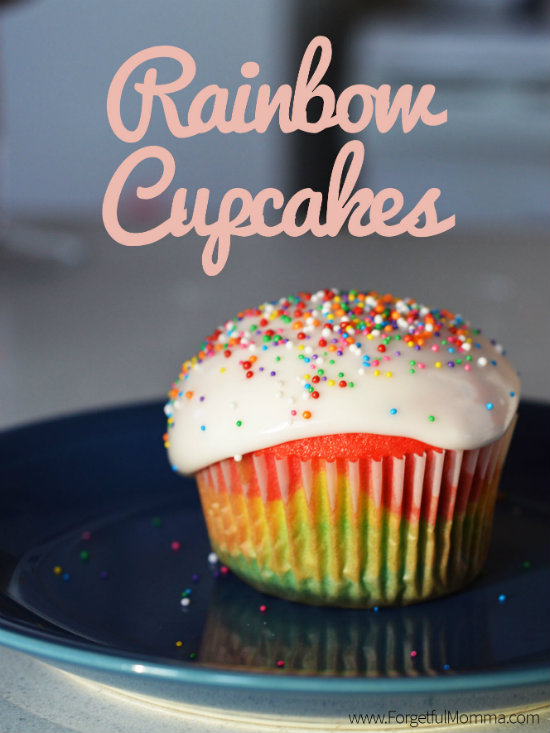 Make a change in your usual cupcake recipe and add them some color! Be sure to add some rainbow sprinkles too! Check out the Rainbow Cupcakes recipe on Forgetful Momma's blog.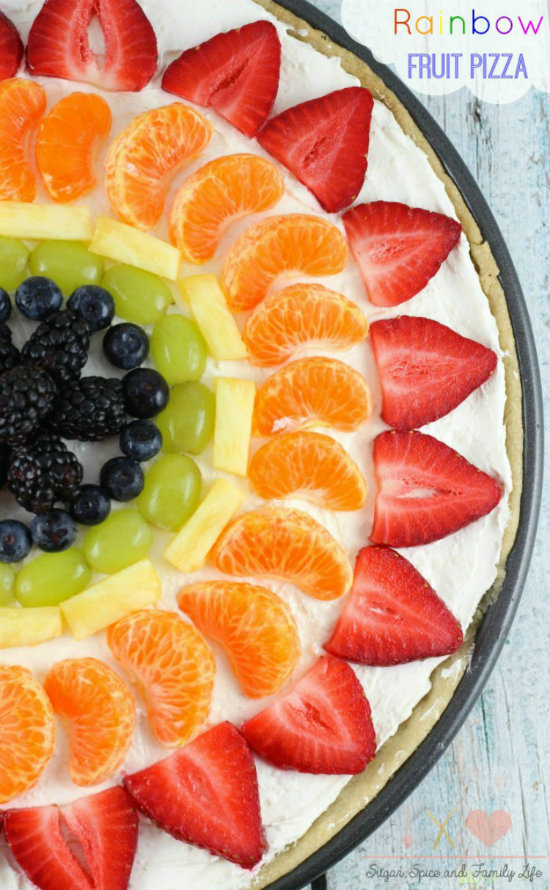 Sugar cookie crust, cream cheese spread, and a bunch of colored fruit are needed to create this mouthwatering Rainbow Fruit Pizza!
Another fun treat that needs just two ingredients! Use Jello and cool whip to create these layered jello delights.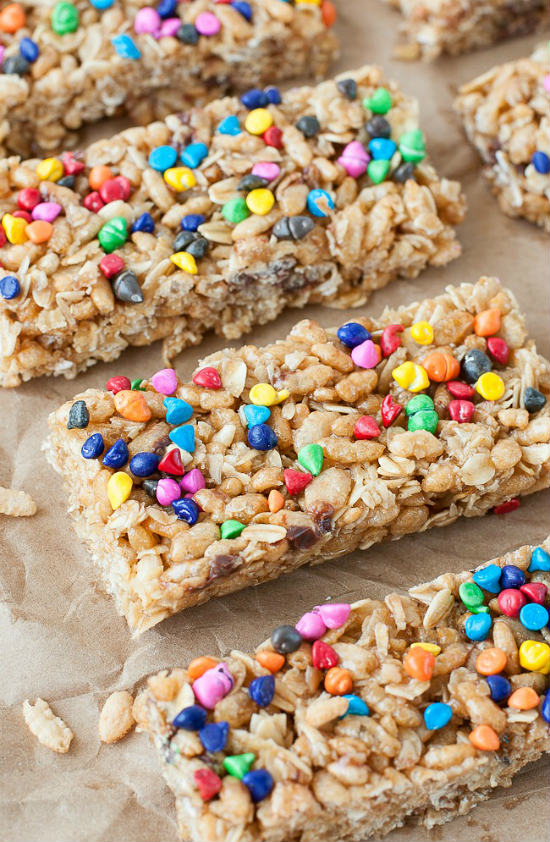 Rainbow chip sprinkles make everything better! Jenn added these rainbow colored sprinkles to her chewy no-bake granola bars and created an amazingly delicious snack! Perfect for road trips, as a treat in a lunchbox or for breakfast!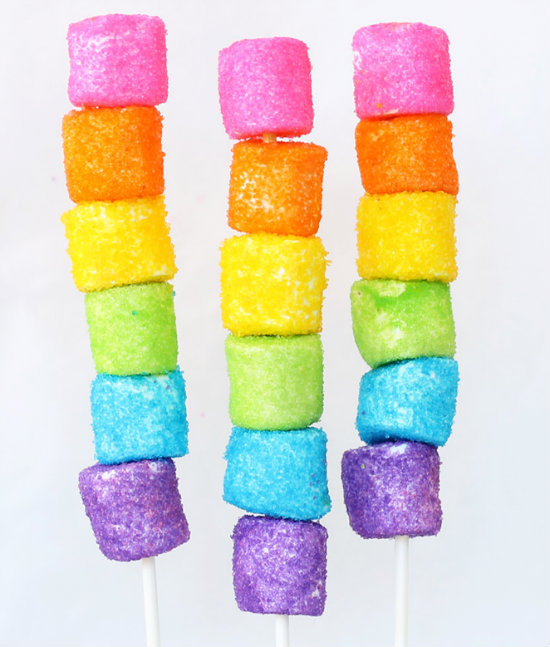 The Sparkly Rainbow Marshmallow Kabobs might take some time to prepare but are worth the time and effort! These sparkly and colorful treats are perfect for kids and adults! Be sure to check out the detailed instructions!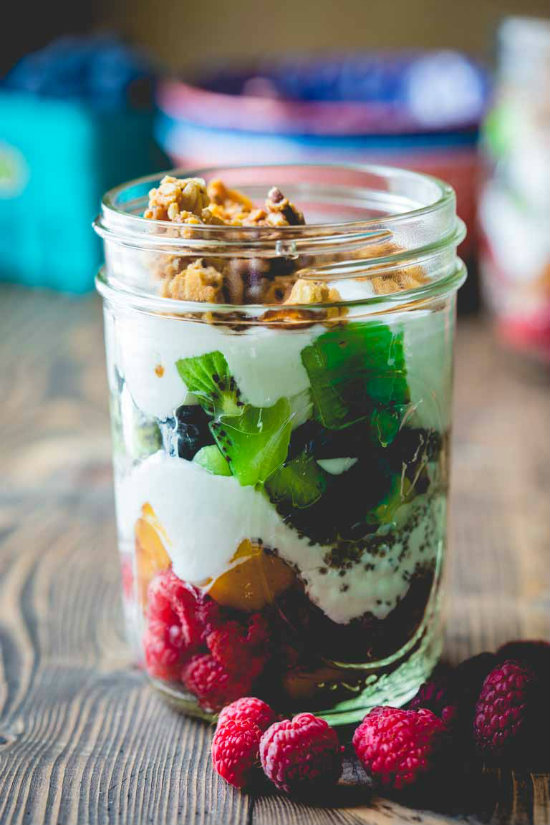 These Rainbow Parfaits To-Go are loaded with nutritious fruit, protein-rich Greek yogurt, and satisfying granola. Perfect for school or work lunches, breakfast, after school snack or as a dessert. You can also change it up using your favorite fruit!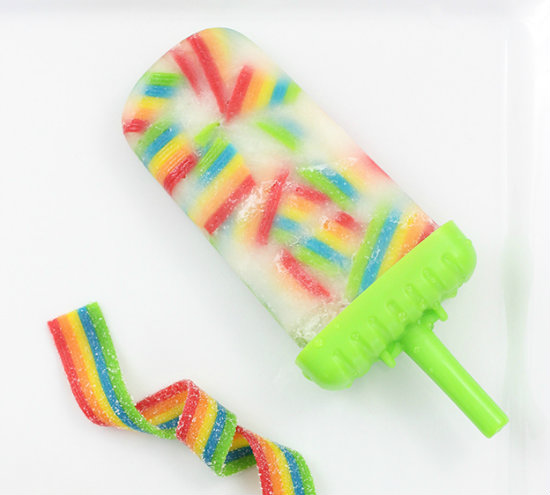 These sweet and sour Rainbow Popsicles are a perfect treat for anyone who loves some rainbow magic in their life! These are really simple to make and just need 2 ingredients – soda and Rainbow Berry Strips.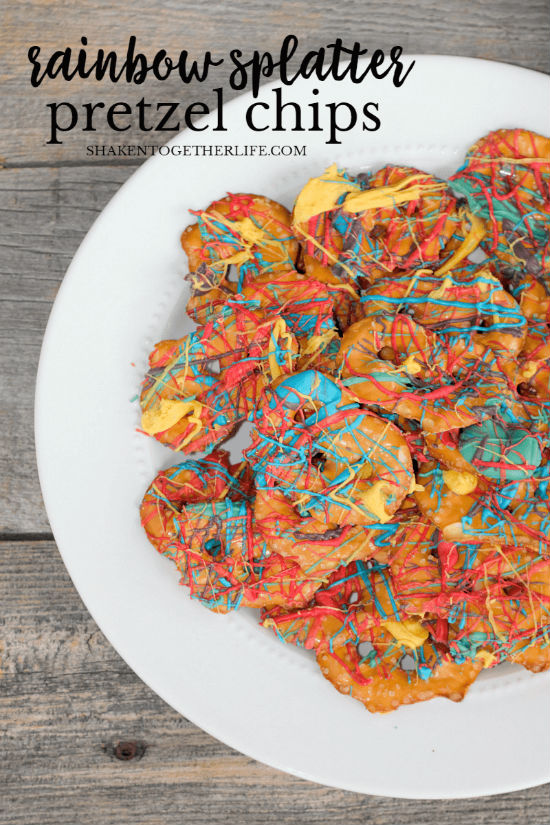 For this colorful recipe, you'll need just 2 ingredients – pretzels and candy melts. Melt the candy and drizzle it over the pretzel chips, let it harden and you are done! Kids can help too with this recipe!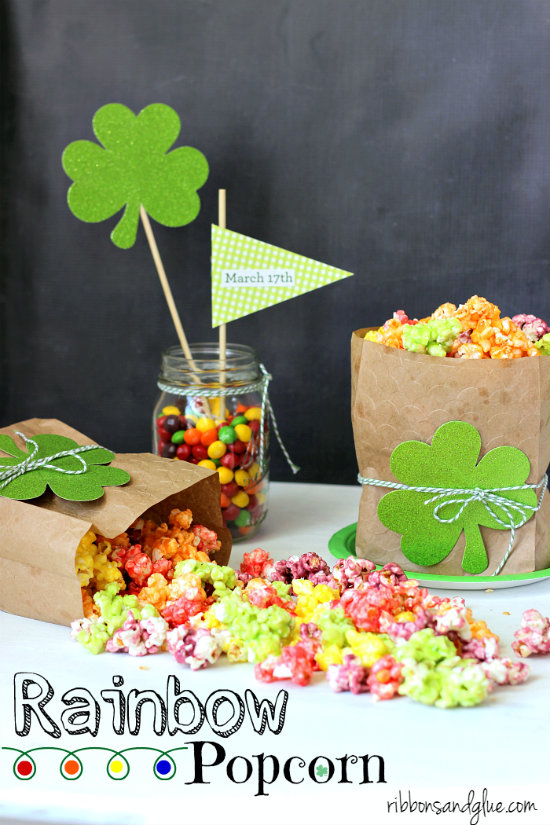 If you could eat a rainbow, what would it taste like? Have you ever wondered? Well, Holly from Ribbons & Glue thinks that it might taste to Skittles, so she created a super delicious and colorful rainbow popcorn using Skittles candy!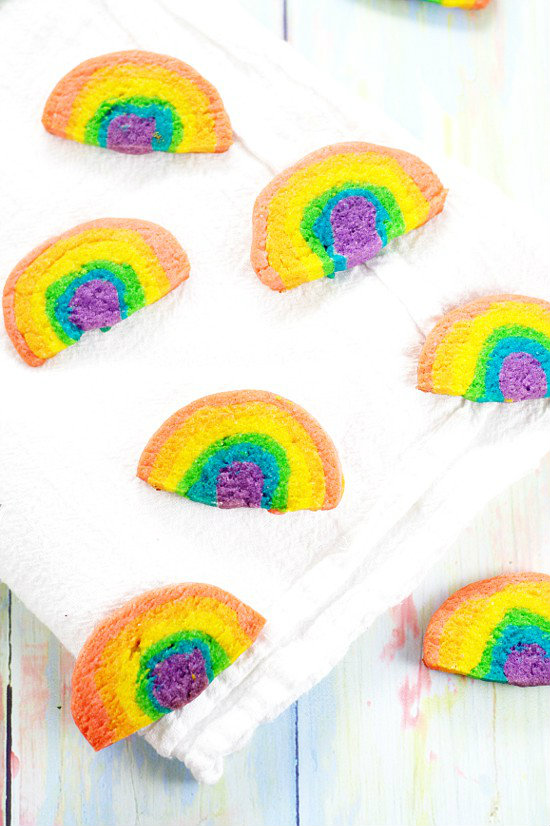 These Rainbow Sugar cookies are super cute and really easy to make. Gather your kids and let the fun begin! You need sugar cookie dough, food coloring in rainbow colors and some patience while waiting for the dough to chill.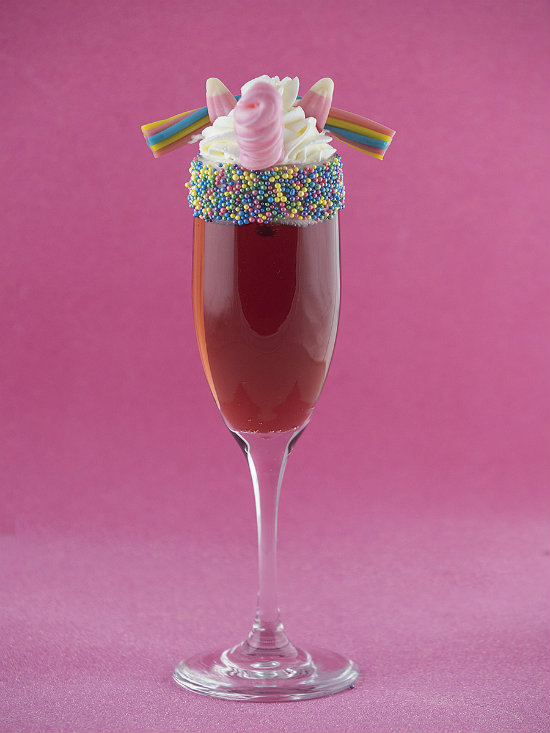 To be honest this Magical Unicorn cocktail is not a not a snack but I just couldn't leave it out from this round-up. Sparkling wine, rainbow sprinkles, whipped cream, and Twizzlers make this cocktail a star of any party or gathering.
Which of these rainbow snack ideas would you love to try?