I'm a huge fan of pancakes – I could eat them for breakfast, lunch and dinner and still wouldn't get enough of them. My mom makes amazing pancakes and whenever I visit her, that's one of the foods I ask her to make.
After changing my eating habits more than a year ago, normal pancakes are out of my menu for good (well, minus the time I go to Estonia and my mom makes her delicious pancakes). I have tried several pancake recipes without all-purpose flour and cow's milk, but nothing tasted as good as the normal ones.
When I found these super easy 2 ingredient banana pancakes that everyone was raving about I had to give them a try. The first time was a total disaster! They were impossible to flip and the taste wasn't anything special either. But as I really wanted to add them to my menu I kept trying and now I can say that they come out pretty well and they taste delicious too. Even my husband who refused to try them after the first failed attempt asks me to make them regularly.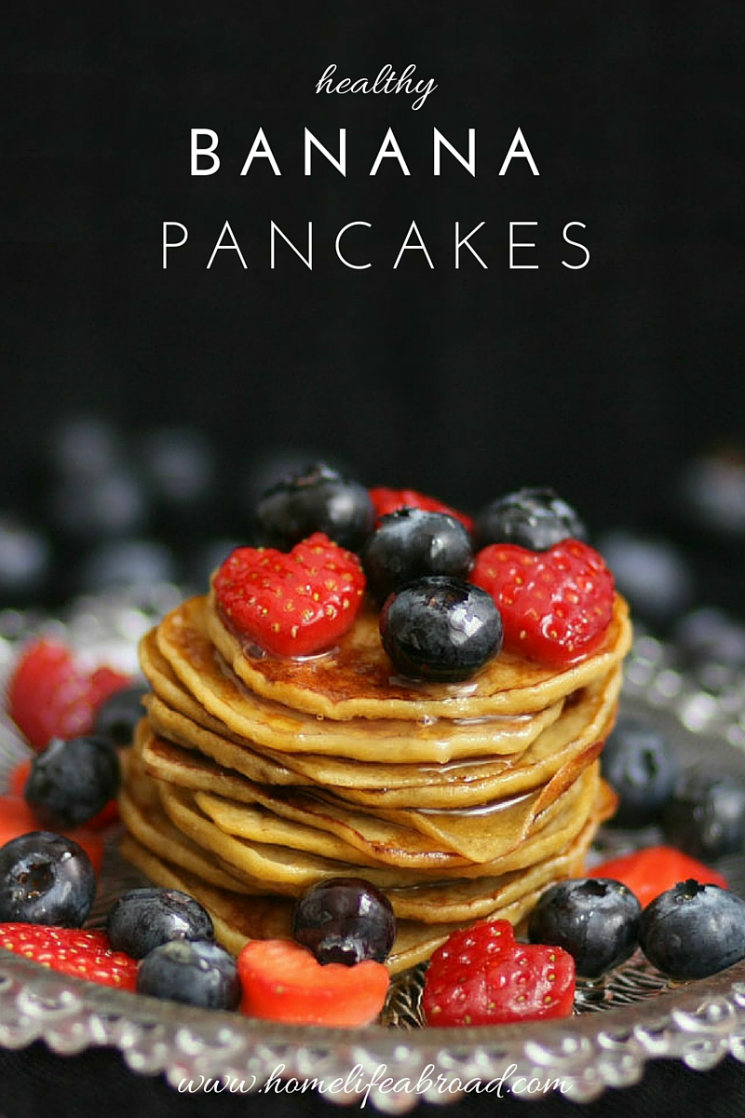 Before you start cooking these banana pancakes, you might be interested in some things I have learned when making them:
Ratio 1 egg + 1 banana works really well for me. I usually use 1 medium banana and a medium egg. You can easily double the recipe.
You do not need to add any additional sweetener to the pancake batter. Banana makes them sweet.
We have an induction cooktop and I use level 4 or 5 for cooking these pancakes.
I use coconut oil to fry these pancakes. Gives them a little hint of coconut.
Use a thin spatula for flipping. I have found that when the spatula does not want to slide under the pancake well it's not done yet. I leave it for a couple of seconds more and when the cooking side is done, it's really easy to slide the spatula under the pancake and flip it without breaking it.
These pancakes are best served warm. You can reheat them in the microwave too if needed.
Banana pancakes do not taste like your normal pancakes do. It may take a couple of tries until you start to like them. As I mentioned before, my husband tried them once and did not like them at all. I got him trying them a couple of times more and now he adores these little treats.
Ingredients (yields 8 small pancakes for 1 person)
1 ripe banana
1 egg
1/2 – 1tbsp almond flour (optional)
a dash of cinnamon (optional)
vanilla extract
oil or butter for frying
Toppings (optional)
fresh fruit
honey
maple syrup
butter
jam
powdered sugar
Instructions
Peel and mash the banana with a fork. The more you mash the smoother pancake texture you'll get.
Add 1 egg and mix with the mashed banana.
Optional – add almond flour, vanilla extract, and cinnamon. Mix well.
Heat a non-stick pan over a medium heat and add oil or butter.
Drop 1-2 tbsp of the batter into the frying pan and cook for 1-2 min or until the bottom looks golden when you lift a corner.
Carefully flip the pancakes with a thin spatula and cook for another 1-2 min until done.
Serve warm with toppings of your choice. Enjoy!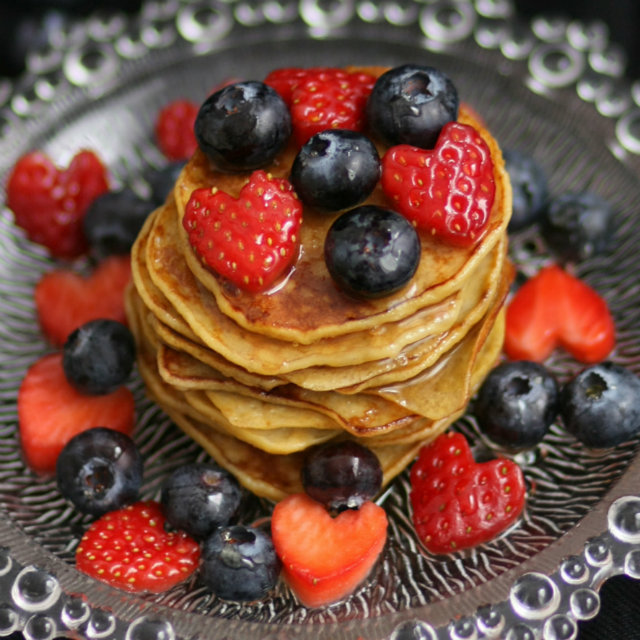 What's your favorite pancake topping?