The cherry season has started here in Spain, so we have a lot of delicious cherries available in the market. I have eaten a lot of them over the years, but can you believe I have never made a cherry pie?? So it was about time to bake one.
As I had some cherries that needed to be consumed and a pastry dough on hand, I opted for this simple recipe. I didn't have much patience to wait for the big pie to bake, so I made some hand pies.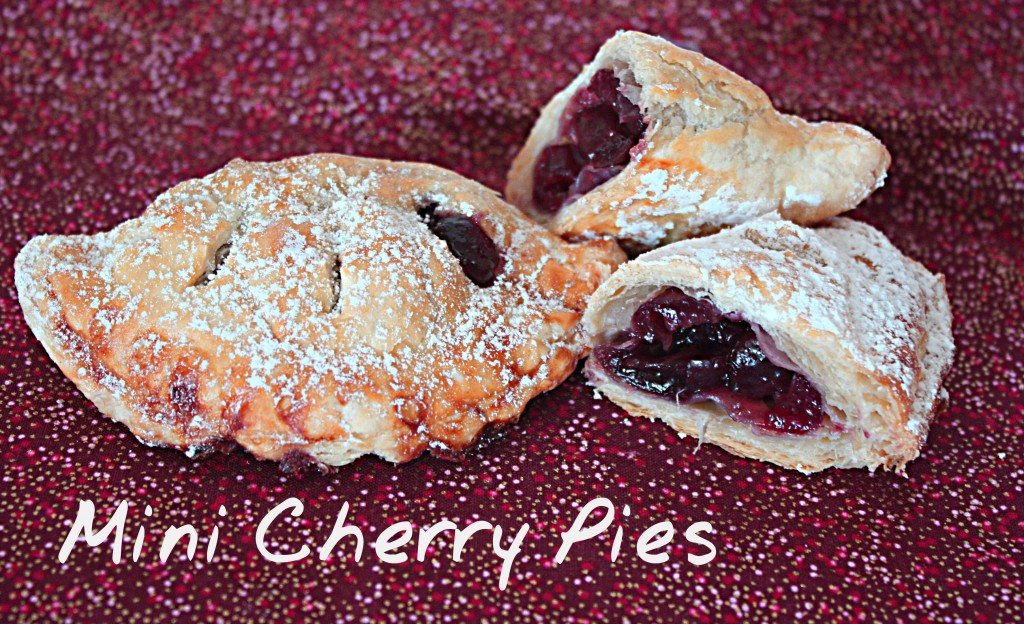 Mini Cherry Pies
Author:
Prep time:
Cook time:
Total time:
Ingredients
puff pastry
500g cherries
50g sugar, or as needed
2-4 tbsp cornstarch
1/2 tsp vanilla extract
1 egg yolk, for egg wash
powdered sugar, to sprinkle
Instructions
Preheat the oven to 200°C.
Place cherries in a saucepan, add 1/2 of the sugar and let them stand for 10 minutes. In a small bowl mix the remaining sugar and cornstarch.
Place saucepan over heat, add the sugar mixture to hot cherries, and mix well, add vanilla extract. Cook the mixture over low heat until thickened, stirring frequently. Remove from heat and let it cool.
Cut the dough into circles, fill with cherry mixture and press the edges together. Using a sharp knife, cut a couple of slits on top of each pie.
Lightly brush the pies with egg wash.
Bake until golden (15-20min).
Sprinkle the pies with powdered sugar.
See the linky parties we link up to.