When Sofia was born, she was mistaken for a baby boy a lot. It didn't bother me much, but my mother-in-law didn't like it a bit. So she started to tell me, that we should have my baby's ears pierced so that people know Sofia really is a girl. It's really common here in Spain, but I wasn't sure if I would like to do it. Well, in the end, we did it, but guess what, people still kept asking if she was a boy or girl. Imagine, Sofia, wearing earrings and a dress – an older lady telling what a cute baby she is and then asking if she is a boy or a girl!! Come on, isn't it obvious!
Anyway, then it started to bother me too. So I found a solution – headbands! And nobody asks if she is a boy or a girl anymore 😀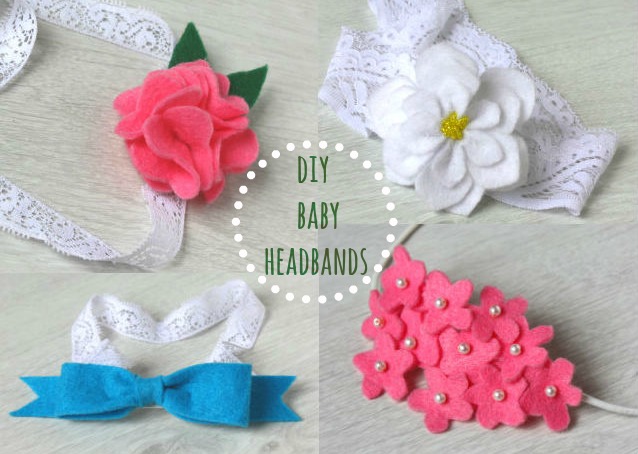 I decided to make headbands myself. There are a lot of super cute and easy ideas on Pinterest. Making them myself saves me some money and I can personalize her headbands as I like.
Here are four headbands I have made for Sofia. Can't take credit for the ideas, though.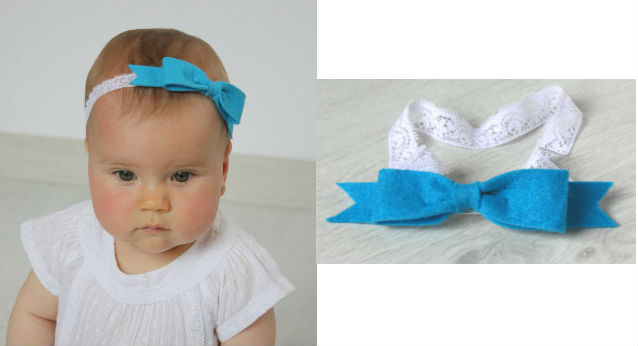 It's the easiest one of these four headbands. Just make a bow and attach it to the ribbon or lace.
You need:
stretchy lace or ribbon
felt for the bow
needle and thread or a glue gun
For instructions, visit this page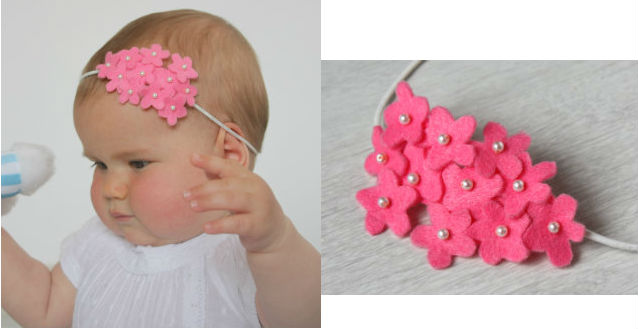 This headband is inspired by flower balls. This is my favorite headband I have created so far and it's easy to make. Next time I would substitute the round elastic I used for a different one. It feels quite uncomfortable for baby's head and slips off easily.
You need:
elastic
felt for the flowers
needle and thread
pearls
For the instructions, visit this page.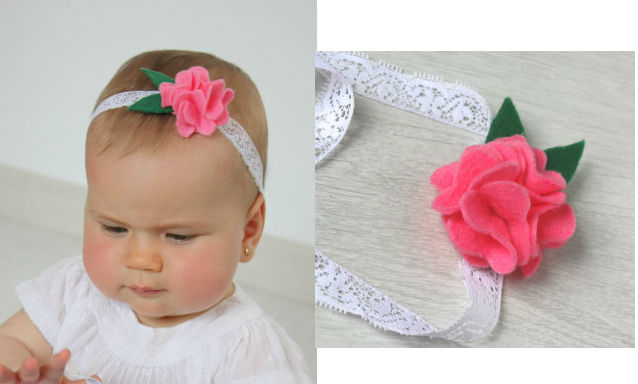 This was the first headband I created for Sofia.
You need:
stretchy lace or ribbon
green felt for the leaves
felt for the blossom
needle and thread
For the instructions visit this page.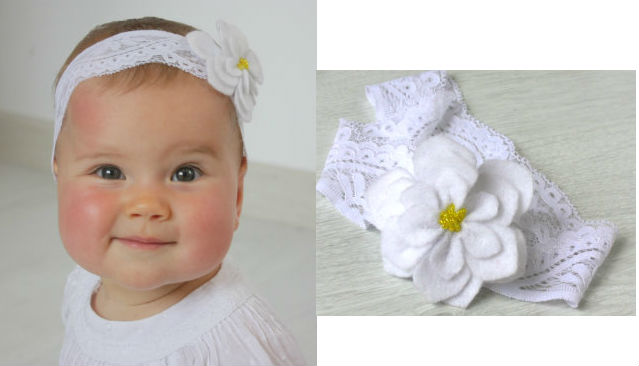 Last and not the least this delicate camellia headband took me quite a lot of time to make.
You need:
felt
pearls/sequins/beads for the center
needle and thread/ glue gun
This page has great instructions and printable for the camellia flower.
Have you made any headbands for your baby?