I'm not sure about you, but for us, the Christmas time also means vacation planning for the next year. We like to discuss locations and adventures we would like to visit and experience. When do you start planning your vacations?
For 2019 we are between a road trip in Portugal or some weeks in Japan during the autumn. We had an amazing time in Fuerteventura this summer, so we will be visiting the neighbor island next year too! We try to add as many adventures, new experiences and delicious local dishes to our days as possible! We do take some time off for relaxing too, but mostly it's all about exploring and having a great time.
We have put together a list of 5 unusual adventures for the next year! Something for every taste! Let us know in the comments below which adventure is your favorite.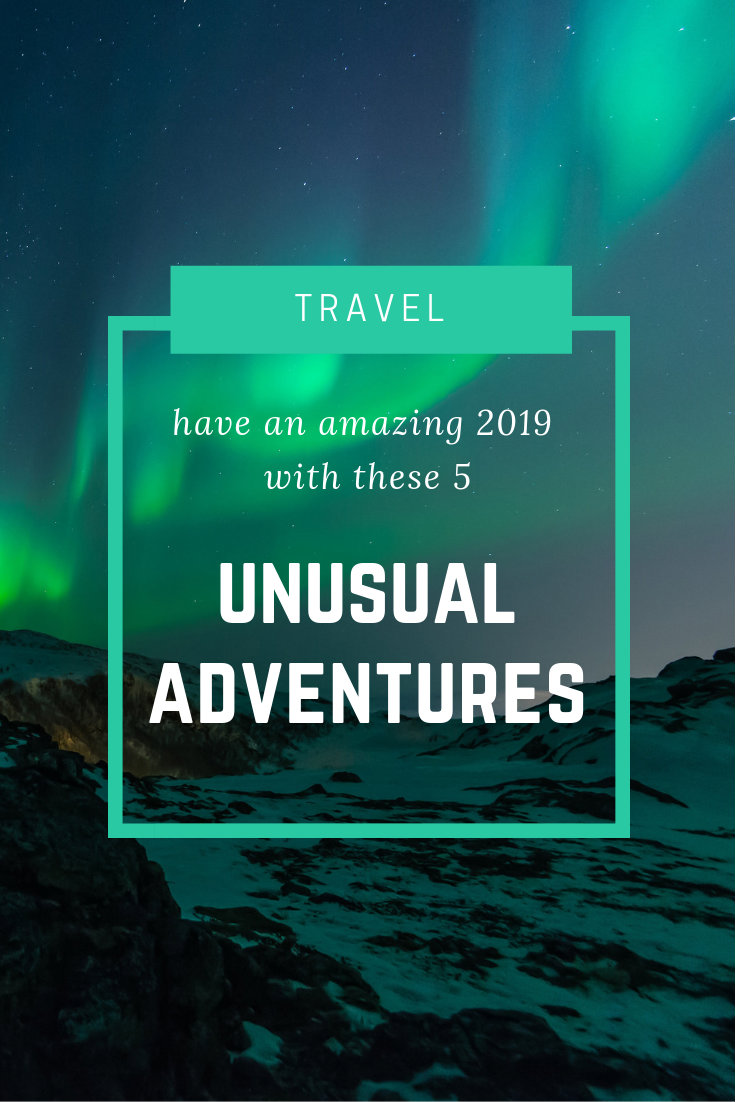 Zipline to the Falls
Instead of visiting the Niagara Falls by boat or checking out the view from the welcome center, why not to zipline to the Falls? There are four parallel zip lines that face the American and Canadian Horseshoe Falls giving you an amazing view of the Niagara Falls from 67 meters (220 foot) high vantage point.
The company also offers night tours so you can check out the Falls at night when they are illuminated by the colors. If you want something extra special, book your ride during the fireworks display! This will be an adventure to remember!
You can check out this video to see how the zip line to the Falls works!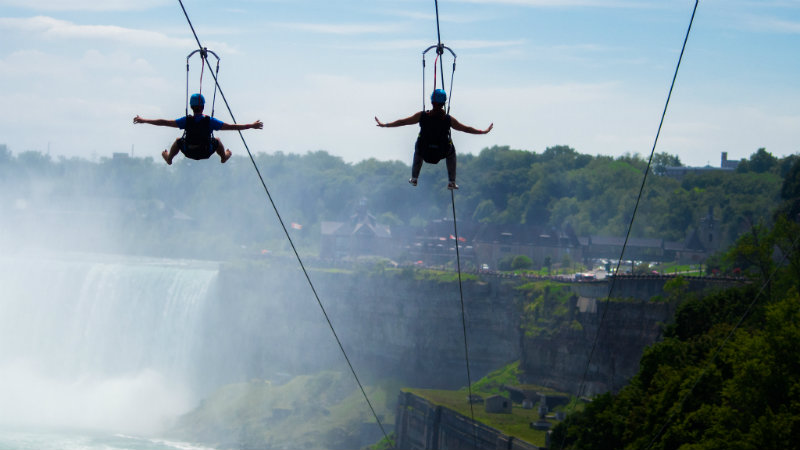 Zipline Niagara Falls image by Christoph Ulański/CC BY-NC 2.0
Cruising to Alaska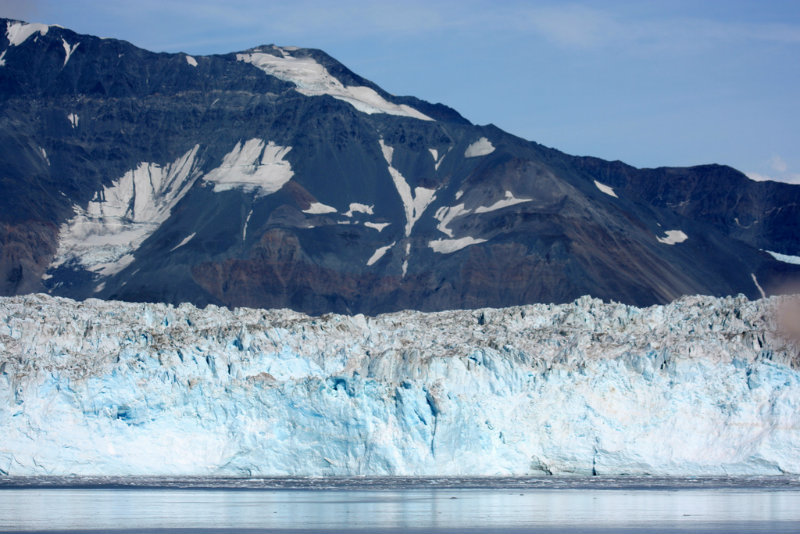 Hubbard Glacier image by Roger Mommaerts/CC BY-SA 2.0
Warm climate, beaches, palm trees, and tropical drinks are the things that come to my mind when thinking about cruises. For 2109 we would recommend something different – Alaskan cruises!
Why not learn more about Alaska, its ruggedly beautiful nature, epic wildlife, and its communities on board of a luxury cruise ship. Usually, the cruises are about 7-10 days and give you a plenty of time to relax, discover and have fun.
The Alaskan cruises give you an opportunity to visit Hubbard Glacier, see humpback whales and orcas, take a glacial dogsled adventure or a vintage train ride through the Chilkoot Trail. If this is not enough for you, there is also a possibility to visit Tlingit totem poles, feast on salmon and crabs, and visit St. Michael's Russian Orthodox Cathedral in Sitka.
And I have to say that this is just a small list of things you can do during cruising to Alaska. We really recommend you to check out all the pre- or post-cruise Cruisetours that combine the best of the land and sea.
After exploring Alaska, your cruise ship will wait for you so you can relax, enjoy the fine cuisine, try luck in the casino or be entertained by the pop-up performances.
Visit The Strangest Place in the World
I have to say that I don't know much about Yemen and had no idea about Socotra island, but after reading about the island, I really want to visit it!
The island is very isolated and home to a high number of endemic species. About 37% of plant species on Socotra are endemic, i.e., they are found nowhere else on Earth. The archipelago is a home to Dragon's Blood trees, desert rose (bottle tree) and Frankincense trees among 800 other plant species. In 2008, UNESCO declared the island as a world natural heritage site.
Besides amazing plants, Socotra has also breathtaking beaches like Detwah Lagoon, caves, mountains, and sand dunes. The island also has great places for diving!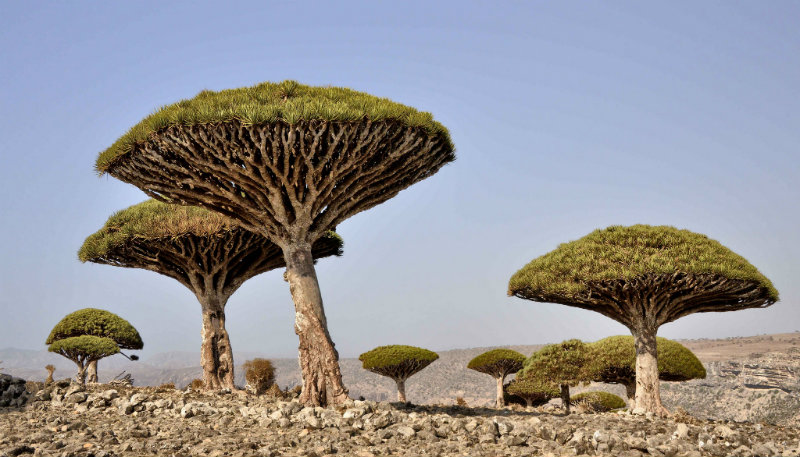 Dragon's Blood Tree, Socotra Island image by Rod Waddington/CC BY-SA 2.0
Walk the Road to Heaven
Mountain Huashan is a UNESCO World Heritage Site. It has 5 peaks and you can find Taoist temples at every peak. The most famous temple is located on the south side of the mountain (2160m) and it also serves as a tea house.
While the name of this hiking trail sounds heavenly, in reality, it's one of the most dangerous hiking trails in the world. Perfect for adrenaline rush seeking people! The trail starts with stairs called "The Heavenly Stairs", which gives the impression that the stairs lead to heaven. Some parts of the trail are made of planks nailed to the rocks, rickety stairs, and in some places, you have to hang on to the chain and use holes in the stones to keep on moving.
If you are not fond of taking risks, you can also visit the North Peak of the Mountain Huashan by a cable car.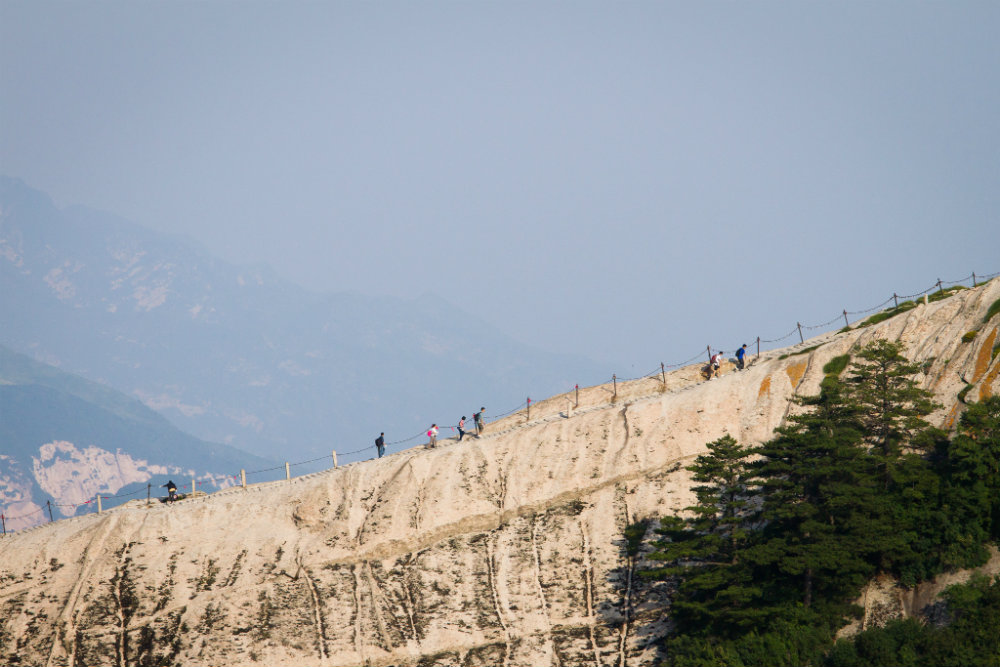 Huashan Mountain, China image by Luke Kwiatkowski/CC BY-NC 2.0
Sleep Under the Northern Lights
Have you ever slept under the stars? What about under the Northern Lights? I have done the first but the second is in my bucket list. Aurora borealis is an amazing sight and what a better place to enjoy it than in an arctic resort.
Glass igloos keep you warm and cozy while giving you an incredible view of the northern sky with its natural wonders! Extreme temperatures, huge amounts of snow, and polar nights are an interesting part of this frozen adventure!
When you want to experience the life outside your little igloo, the resort also offers reindeer safaris, ice fishing, an icebreaker cruises with a dip in the icy Bay of Bothnia.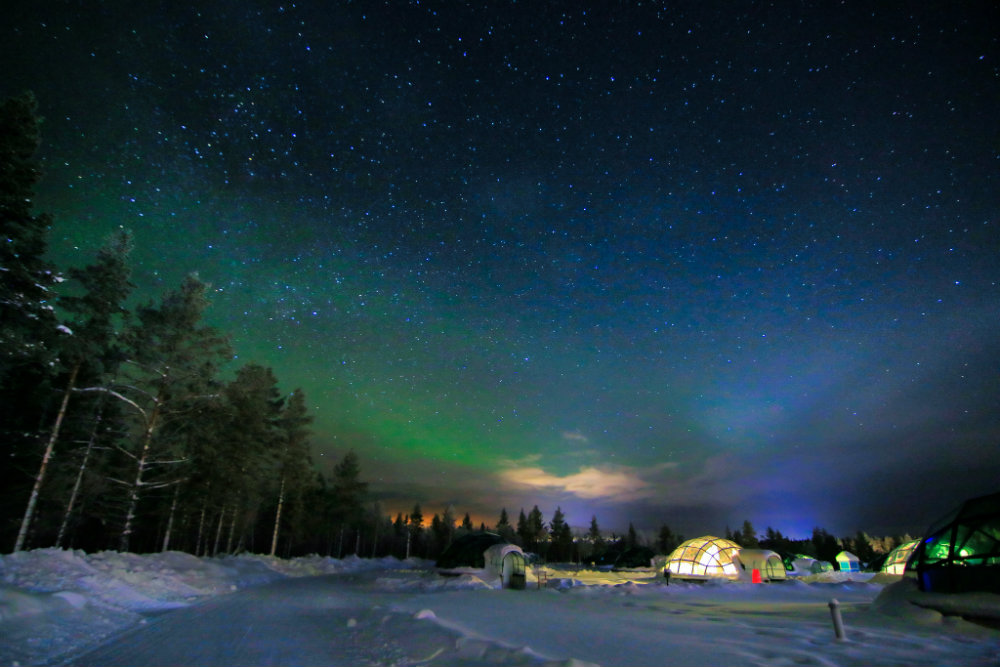 Hotel Kakslauttanen Glass Igloo image by Man Ng /CC BY 2.0
Which of these adventures would you like the best?