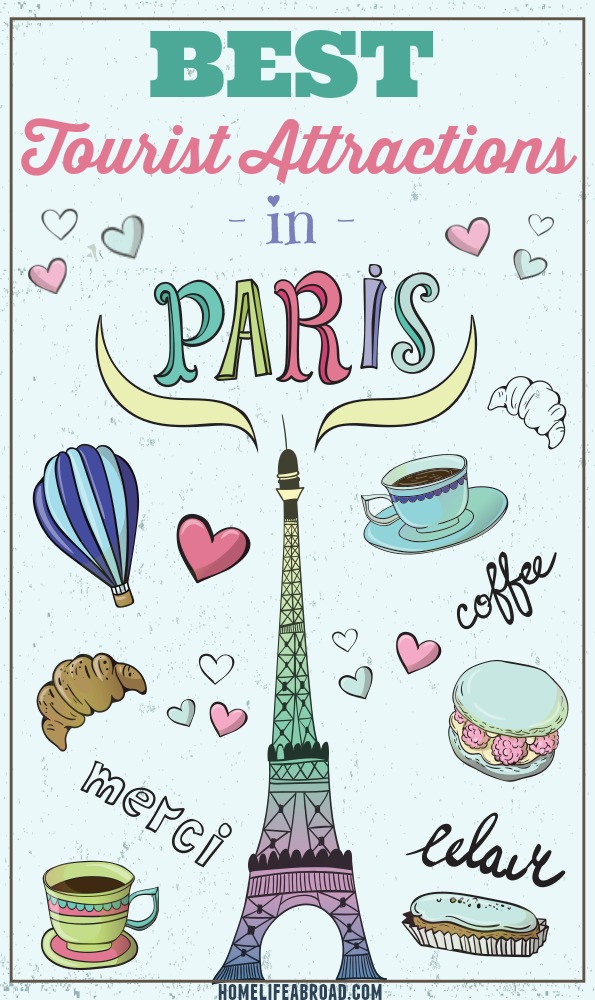 My boyfriend's father owns a beautiful apartment in Paris, which the family uses like a revolving door for trips (they happen to be a huge family). Paris has become the "go to" vacation spot for all of us since there is no need for hotel stays. So this time around, my boyfriend gave me a wonderful birthday surprise: a trip to Paris! ♥♥♥
It was my first time visiting France, and it gave me a chance to brush up on my high school French, which surprisingly I still remember. Even though it was a bit gloomy and rainy, the city itself was spectacular and it beams with that famous touch of French romance.
We only had a week there, but I crammed as much as I could into that week – I wanted to see it all: the Louvre, the Eiffel Tower, Champs-Elysees… I didn't manage to go through my entire list as some locations deserve a full day to be truly appreciated, but we did manage to visit a lot. Below are the highlights of our trip to Paris, France. I'll be returning soon, Paris!
Champs-Elysées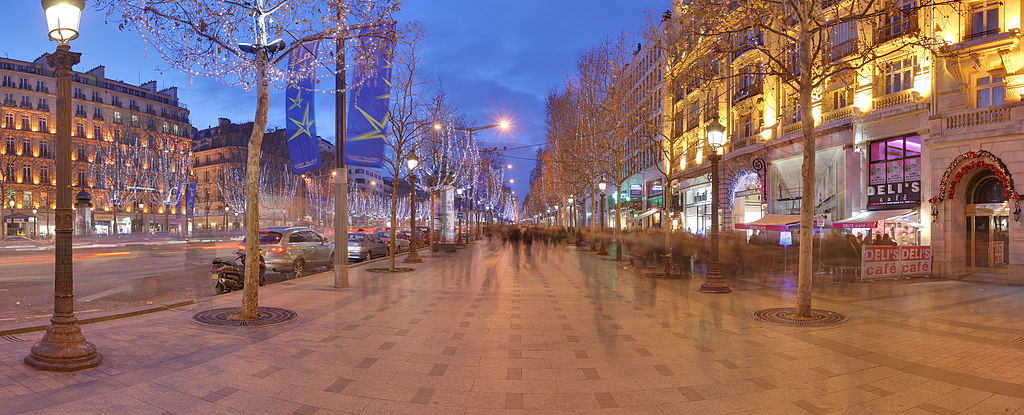 Photo by Benh Lieu Song (Source)
My boyfriend's apartment is a handy half-a-block from the Champs Elysees, which is one of the most prestigious and famous streets in Paris, if not the whole world. I was dumbfounded by the stores and extensiveness of the street – coming from a third world country, we never had access to designer clothes or luxury brands. So walking down the Champs-Elysees, it was crazy to see so many luxury designer brands that I heard of, but never visually experienced up-close. Stores like Gucci and Cartier line the streets, in beautifully designed stores that are clearly meant to showcase the utmost in luxury.
Lines of people waited outside the stores for an opportunity to walk in, while others like myself simply window-shopped (let's face it – I can't afford the smallest of items in any of these stores). But I did make one exception: Swarovski. I've been obsessed with the sparkles of Swarovski jewelry since I was little, so I did go into the store and it was everything I expected and more. The staircases were lined with Swarovski crystals and even the walls and seats had them. It was sparkle heaven!
The Grand Rex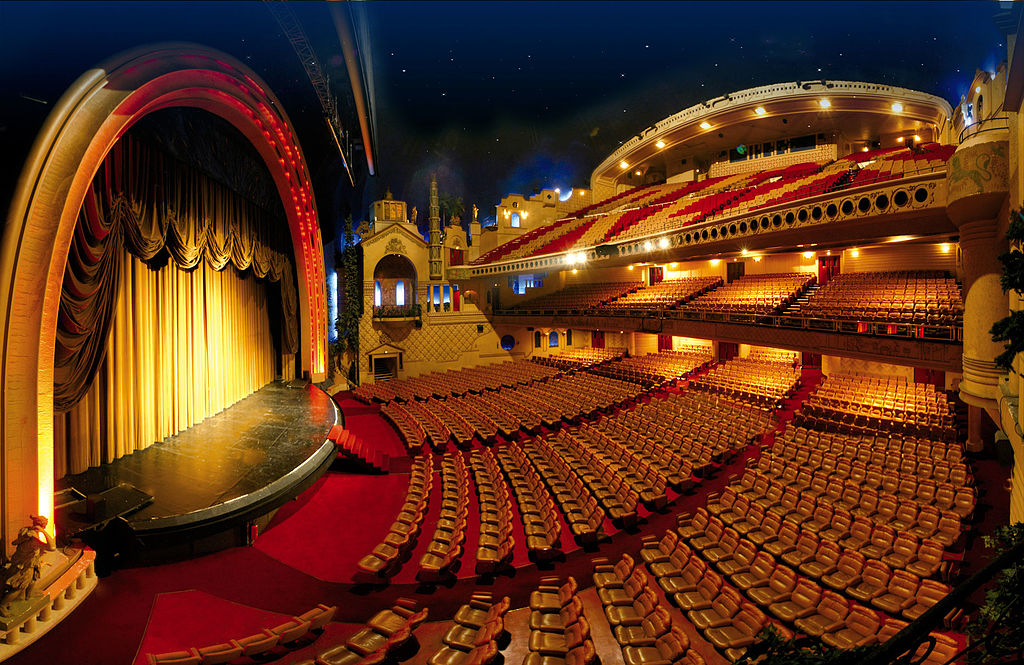 Photo by A.Hellmann (Source)
The Grand Rex is a world-renown theater in Paris and is actually the largest one in Europe. The decoration is sumptuous and so detailed and exquisite – truly symbolic of European grand luxury. We felt very taken aback by the grandiosity of it all – it certainly beats the small theaters in Bolivia and Israel! Take a look at the designs to the side in the picture above- they look like fairy tale castles.
The best part of visiting the theater was catching the exquisite musical fountain water show, which included an indoor water show with animatronics and lasers. It was the first time I had seen one of these up close and live, and experiencing it inside rather than outside was surreal on its own. Apparently, they used a huge pool and 1200 water jets that were installed on the stage itself. To say it was unreal would diminish just how incredible it was! Below is a video of this unforgettable water show production.
Palace of Versailles
Photo by Daniel Jollvet (Source)
Technically Versailles is not a part of Paris. However, it was a short distance away, so we decided to spend a day there and it was the BEST decision we made because we loved Versailles. It was such a glimpse into the past, and particularly, the royal family's past. We got the clear sense of an elite people so locked into their own surrounding that they were for the most part, oblivious to the situation of their subjects. We got a glimpse into their lives, their bedrooms, their activities, and of course, the ever-changing construction and planning of the Versailles Castle.
We were so enveloped by the history of the palace and the royal family, that we actually watched documentaries and read more about them when we arrived home. Of particular interest was Marie-Antoinette, who we found to be a fascinating character.
The garden area was stunning. It was massive, with each section built with utmost care and precision. Everything is perfectly well-kept, and I can only imagine that it looks very much as it did when royals walked among it. We also visited the Queen's Hamlet, which was constructed by Marie-Antoinette to escape the Court of Versailles – it felt like world's apart from the French architecture and design of the palace.
We really recommend visiting Versailles if you are in the area. But we warned – it involves an entire day of standing and walking.
Eiffel Tower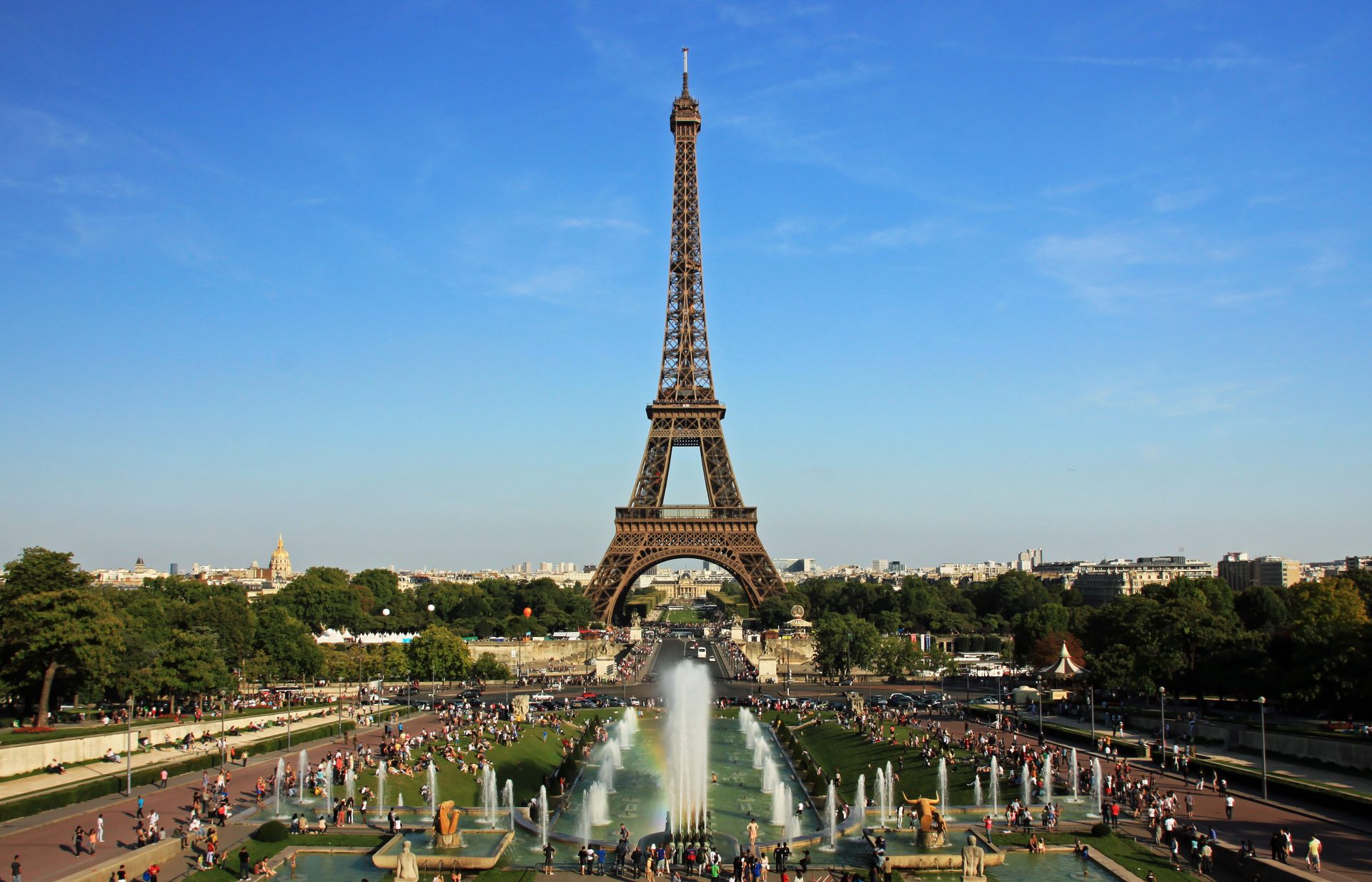 The Eiffel Tower and the gazillion tourists. 🙂 Photo by NonOmnisMoriar (Source)
Of course, no Paris vacation is complete without visiting the Eiffel Tower. We could actually see the Eiffel Tower from my boyfriend's apartment, which gave me a nice "Paris" vibe to the vacation from the get-go. However, going there in person was quite an experience. You can go up the tower, but there's a very long line to buy tickets, so we spent a few hours waiting in line and then in a second line to go up the elevator (in other words, plan to spend at least half a day here, and maybe even more so during high tourist season – maybe look into pre-purchasing tickets online). Meanwhile, we read interesting historic facts about the Tower. Apparently, it was not a welcome monument at first, but it quickly became a symbol of Paris as people from across the globe came to visit it, and intrinsically connected one with the other.
By the time we actually managed to go up the Eiffel Tower, we really did enjoy it. We took a few obligatory romantic pictures kissing atop the tower, and then headed back home because it was late at night and we were tired! I think our mistake was not visiting earlier in the day and not taking a picture from afar. There's a beautiful open-space path leading to the tower where most pictures are taken with the Eiffel in the background, but we had no idea so we reached the tower from a residential side area.
So, lesson learned and next time we're in Paris, we're going during the day and skipping the rise to the top. I want some pictures of us in front of the tower!
Parisian Cuisine
The famous Parisian macaroons and sweets. Photo by ParisSharing (Source)
Although not technically a tourist 'attraction', we really loved experiencing new dishes and food in Paris. My boyfriend was committed to the idea of just walking around and picking random restaurants, but I personally prefer recommended restaurants. So we met halfway… some food we had in random cafes and restaurants, and others I had pre-emptively selected and even bought Groupons to receive discounts.
And you know what? I was right! The restaurants and meals I arranged were far more exquisite, unique and delicious than the random cafes. So much so actually, that my boyfriend conceded that it was some of the best food he had ever tried. We went to a very expensive restaurant using a Groupon and paid half of the regular cost, and another day we went to eat steak fondue, which he never tried before and it blew him away, becoming his favorite food. The fondue was extra cheap and it was at a small restaurant right by Notre Dam Cathedral, so we were able to enjoy both. 🙂
So my recommendation when it comes to Parisian cuisine: use a combination of Trip Advisor/restaurant apps to see recommendations in the area and see if you can find discounts on France's Groupon site.
Seine River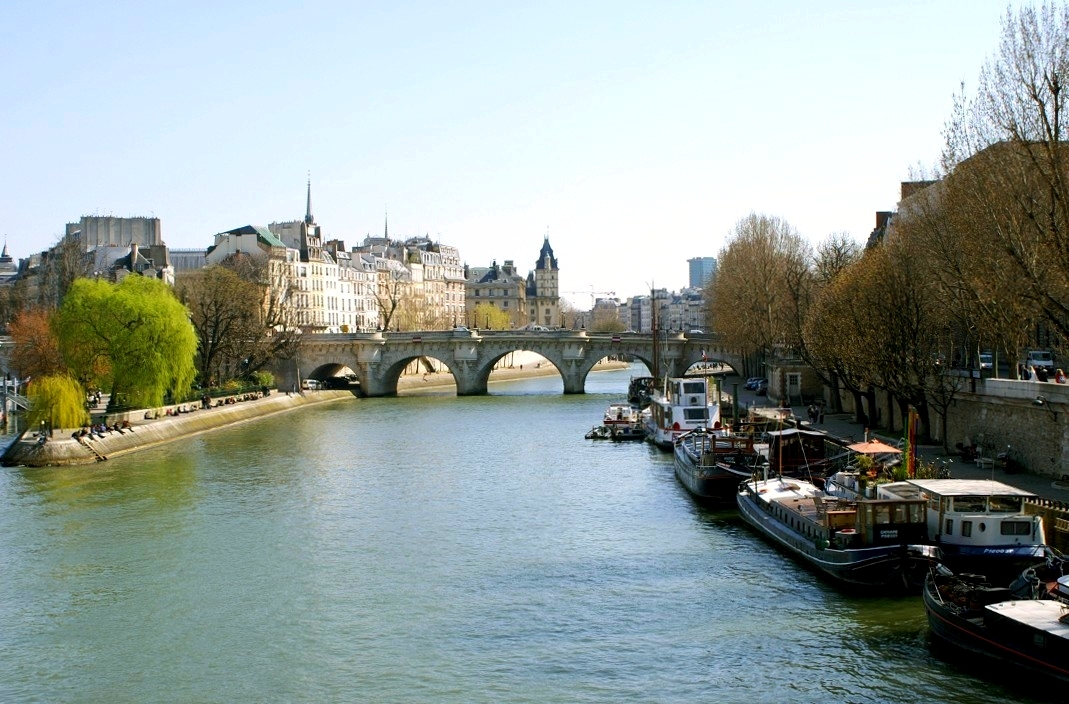 Photo by Daniel Julie (Source)
Unfortunately, today the Seine River is highly polluted, so it's no longer the 'natural' beauty that it once was. However, it's a great way to view and experience Paris from the water. We took a guided 1-hour tour, which was very affordable and interesting. As we passed by different parts of the city, the guide told us about its history and interesting tidbits. There are longer tours as well which include an elegant meal, but we went for the faster, more affordable option.
You can buy tickets online or just show up at one of the many boat tours alongside the river. Highly recommended!
Have you visited Paris? Tell us what you loved!
Thanks to Freepik for the unedited version of the featured image.