*I partnered with Grand European Travel on this post and it has been sponsored in compliance with FTC requirements. All thoughts and opinions are my own.

The Holiday season is approaching really fast and it's time to start thinking about the gifts. I know that there are people who have their Christmas shopping done already, but if you are like me and struggle fit gift ideas, keep reading!
Whenever I need to buy gifts, I try to think of something that the gift receiver would love, but also something that would have. While a crystal vase might look like an amazing gift, it will probably be standing in the cupboard most of the time and will be used a little.
So that's why everything related to new experiences and great memories will make a perfect gift in my mind.
Who loves to travel? Experience new places, taste exotic foods and discover exciting cultures? Travel packages make a really great gift because the adventures will stay in your memories for a long time.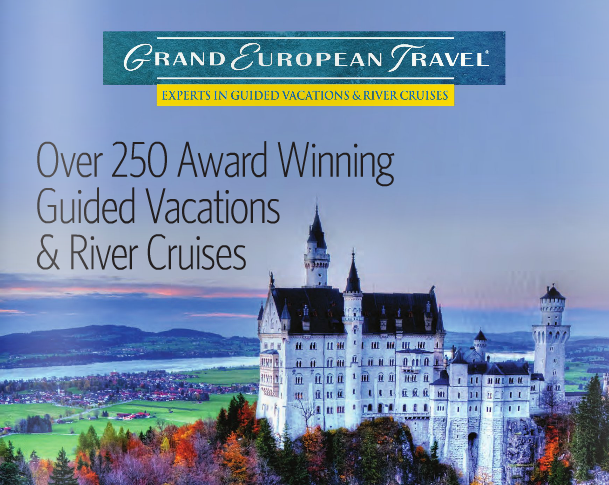 So we have partnered up with Grand European Travel. So let's see what they have to offer for this holiday season.
The Grand European Travel has more than 40 years of experience in guided vacations, escorted tours and river cruises. Their catalog has over 250 of the best tours (at the best value) to Europe and beyond to choose from.
I know that a lot of people like to travel on their own, but booking an escorted group package with Grand European Travel has a lot of benefits:
Your Personal Travel Specialist is dedicated to making your vacation truly unforgettable and stress-free.

They handle all of the complex details for you – arranging your air travel, greeting you at your destination, scheduling optional excursions, even welcoming you home with a friendly follow-up.

On your trip, a seasoned Travel Director from one of their travel partners (and part of the Travel Corporation family of brands) will show you around, take you behind the scenes, and introduce you to local specialists along the way.

They work hard to bring you the best value for your travel dollar and have contacts with major airlines, hotels and restaurants that can save you up to 40% over traveling independently.
So all you have to do is enjoy and relax!
Don't worry about everything being too organized, as all the tours have included a plenty of time for you to discover the destinations by yourself, do some souvenir shopping, take interesting excursions or enjoy the delicious local cuisine.
What I really like about Grand European Travel (in addition to all the above-mentioned benefits) is that they are an active member and supporter of The TreadRight Foundation. This foundation is a not-for-profit working to ensure the environment and communities we visit remain vibrant for generations to come. Isn't this a fabulous cause to work for?!
As I mentioned before, they have a huge list guided vacations, escorted tours and river cruises to choose from, so I decided to share a couple of my favorites with you.
Great Italian Cities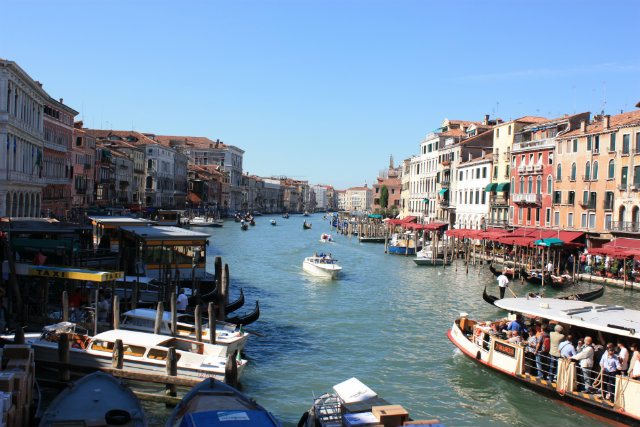 I think that this is a tour everyone who likes Italy, its architecture, culture, food, and museums have to take once in their life! The 11-day tour takes you to Vatican museums, Venetian glassblowing, Colosseum, St. Mark's Square, Duomo in Florence, Pisa and to a lot of other amazing places.
The tour also includes a traditional dinner with a local family, Secret Venice walking tour and a visit to Vatican's spiral staircase not open to the public!
European Traveler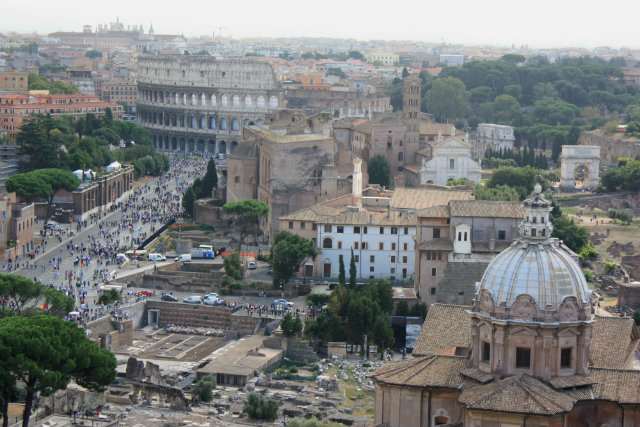 This package is perfect for travelers who'd like to visit several countries and interesting cities during their stay in Europe. This tour also lasts 11 days taking you to visit England, France, Switzerland, and Italy and also gives you a glimpse of Europe's most romantic capital cities.
You'll view Big Ben, Buckingham Palace, the White Cliffs of Dover, Eiffel Tower, wooden Chapel Bridge, Doge's Palace, and Sistine Chapel among other incredible sights.
As you see, Grand European Travel offers a wide variety of tours to every taste and budget. Their packages would make a perfect gift for your parents or grandparents! Or even for your significant other or for a really good friend!
Give a gift of travel this year!