France is one of the most sought-after and unforgettable locations in the world.
From it's beautiful parks to the romantic "city of love" Paris, France has something to offer every kind of tourist.
I loved my last trip to France, where we enjoyed a week in the enchanting streets of Paris. We visited some of the best museums and attractions in the world, ate delicious French cuisine and placed a love lock as per tradition.
So if you're day-dreaming about visiting France, here are 6 reasons why you must absolutely take the jump.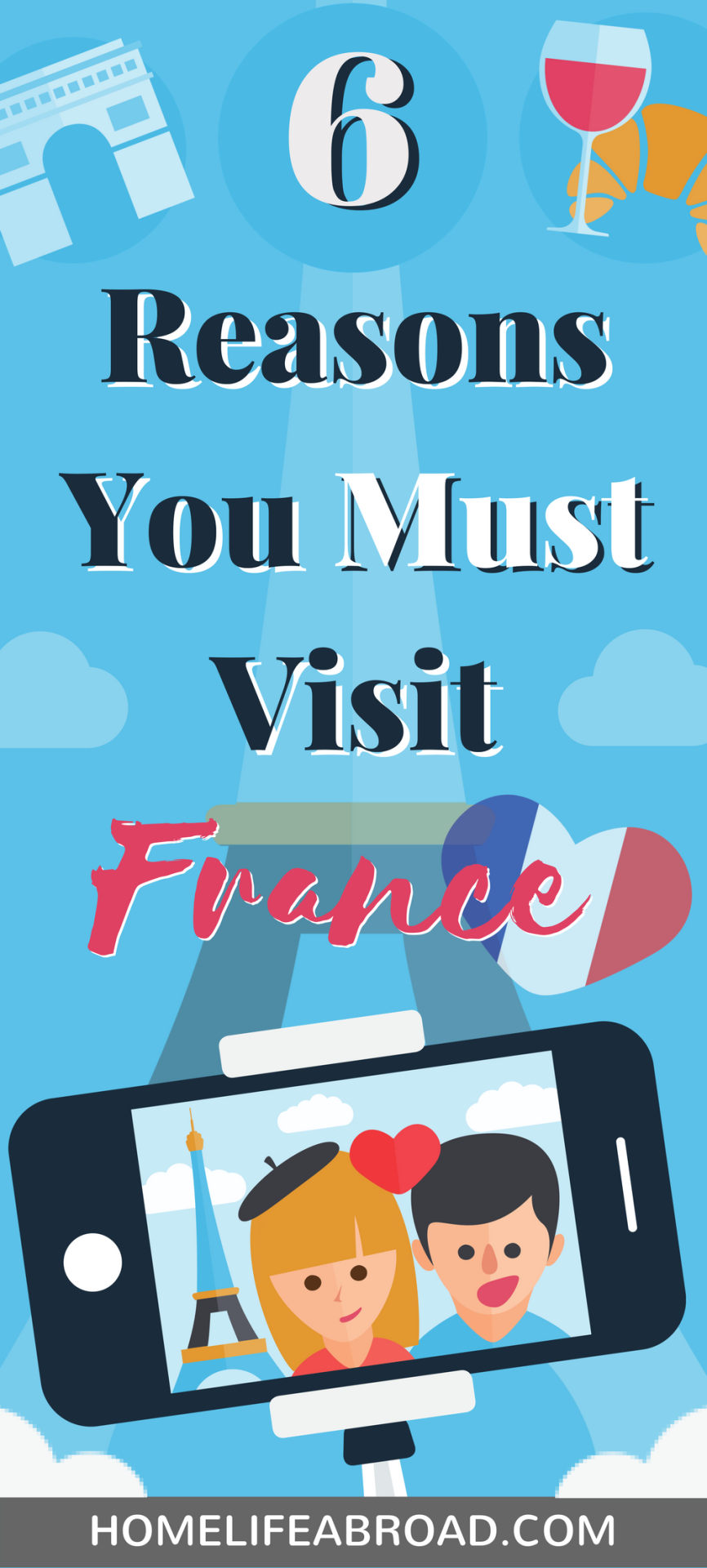 Reason 1: Most recognizable & beautiful tourist attractions
France's tourist spots are so famous across the world, that they are automatically recognizable.
From the stunning Eiffel Tower to the Louvre pyramids and the Champ-Elysees monument, the architectural and renown spots across Paris and France make for unforgettable memories.
Regardless of where you visit in France, you will find a wide variety of both architecturally and naturally beautiful tourist attractions.
They also make them very easy to find and visit – tickets are usually fairly priced or free, depending on the monument and what you want to do and see.
Beyond the inspiring beauty and magnitude of the tourist spots of France, they are also great for photo-opps.
Speaking from experience, in today's digital world, no one visits tourist spots without taking a few selfies and photos. It's almost an obligation to take photos, whether for social media, to share with family and friends or for the memories.
So take many photos on your trip to France!

Reason 2: Flights are affordable and it's easy to reach
Some locations are a headache to reach; long flights, stops in between, and high prices make the trip uncomfortable.
That's not the case for Paris which has one of the biggest airports in the world. They handle hundreds of incoming and outgoing international flights daily.
It's such a popular stop for tourists, that numerous airlines offer direct flights from major cities across the world.
Flights from San Francisco to Paris may seem overwhelming in concept, but when it's a direct flight and only costs $785 through Air France, it's a no-brainer to book. You're flying from half a world away for a crazy low cost!
If instead you're interested in flights from New York to Paris, it's an even shorter route and prices are as low as $452. For that price, you can even do a short and romantic 3-day weekend trip!

Reason 3: France has it all
No matter what type of tourist you are: a backpacker, family, looking for a shopping spree, or a foodie, France has options for everyone.
The country encompasses medieval cities, Mediterranean beaches and alpine villages, so there's a wide variety of attractions to enjoy depending on what interests you.
During the winter, you can go skiing or snowboarding at one of its numerous ski resorts, like at the famous Mont Blanc.
Throughout the country, the rich history culminates in unique architecture, tourist attractions, museums and quaint neighborhoods contrasted by modern buildings.
Paris, the famed capital, is a central hub for fashion, art, architecture and gastronomy. It's the central starting point for most tourists.
And let's not forget about Euro Disney, the iconic amusement park and resort, which is also the most visited theme park of Europe.
You can find just about anything to enjoy at any budget.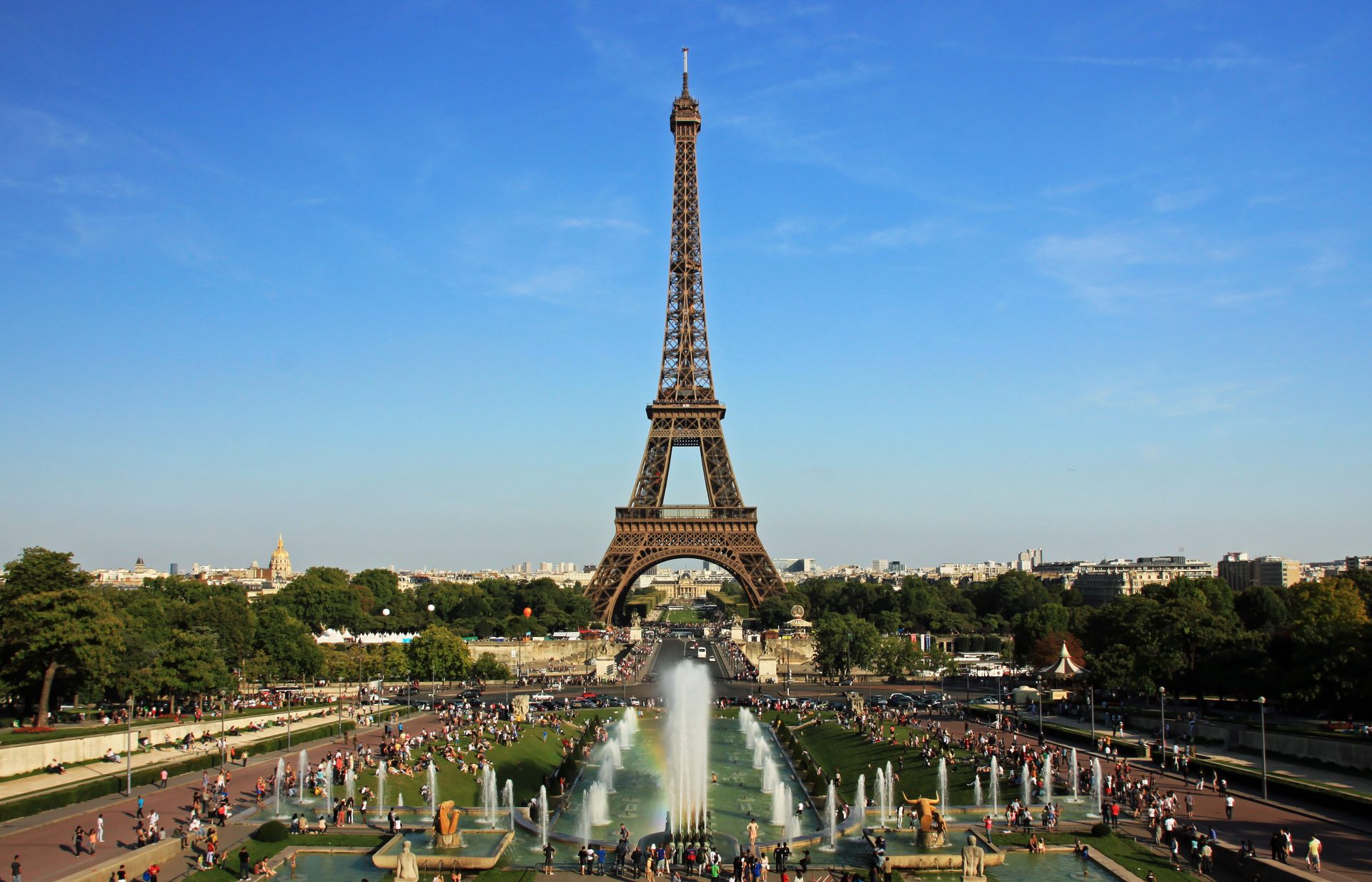 Photo by NonOmnisMoriar (Source)
Reason 4: The world's greatest museums
France's museums welcome tens of millions of visitors every year and it's no surprise why.
The country offers some of the most intricate, well-planned, interesting and large museums of the world. They are so vast, that visiting them all would take numerous long trips.
The famous Musee du Louvre in Paris is the world's largest and most visited museum, showcasing some of the most well-known pieces of art including Leonardo da Vinci's famed Mona Lisa.
The Palace of Versailles is one of my personal favorites – it provides a glimpse into the French monarchy, the drama that ensued throughout centuries of elitism and the shaping of French history.
It's also one of the most beautiful places I've ever visited – elaborate golden decorations adorn rooms along with intricate paintings and tapestries. The sprawling Versailles gardens go as far back as the eye can see, each section unique from the other.
There are too many French museums to describe them all in this post, but if the world of art and history interest you, France is the place to go.
Photo by Daniel Jollvet (Source)
Reason 5: French cuisine
Having been to France numerous times, my boyfriend told me we can't go wrong with food there. No matter what cafe or restaurant we entered, we would enjoy delicious French gastronomy.
He wasn't wrong – French cuisine is world-famous for a reason. The food is exquisite, thoughtful and shows the dedication and passion of the creators.
French cuisine is an art form which takes chefs many years to learn and master.
Because of this, France is known to have the best cheese, wine, pastries and sweets. From the beloved macaroons to delicious French breads and Roquefort cheese, the entire trip can be a foodie's dream.
As a matter of fact, France has between 350 to 450 distinct types of cheese – we had a lot of fun trying a few dozen ourselves.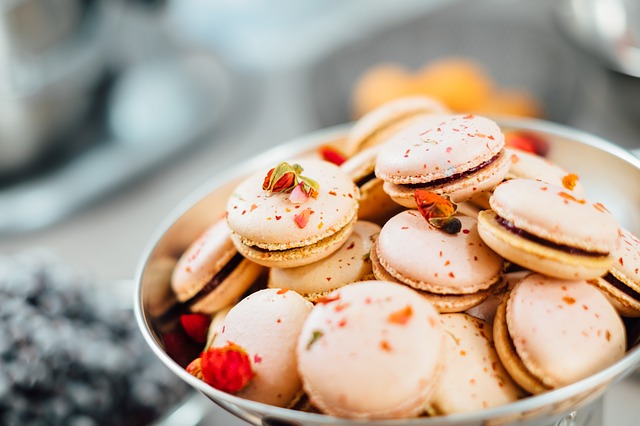 Delicious French macaroons
Reason 6: Fascinating history
I'm a history buff – I'm fascinated by the evolution of nations throughout time. For people like me, France is a sanctuary.
Its incredibly rich, well-documented and in-depth history is enthralling to take in. France has evolved so much throughout the centuries and museums make this history easy to follow.
Art museums also offer a different kind of history lesson as you can see not only the changing fads of the elite, but also artistic adaption and evolution through time. The changes in colors, style and fashion are very clear to the observer.
A mere ride through the Seine River will provide a historical guide of the development and growth of Paris, a city that was significantly smaller but no less significant a few hundred years ago.
All in all, you can find education on a piece of history wherever you go in France.

Have you visited France? What did you like best? Share with us below!
Thanks to Freepik for the featured image.