When we started to plan our first vacation together as a couple, we knew that we would like to visit the Spanish mainland. I had been to Madrid and Barcelona before, so we decided to see Valencia this time.
But on our way to Valencia, I convinced my husband to visit the biggest theme park resort in the south of Europe – PortAventura. I just adore all kind of theme and amusement parks!
So this post will be about Port Aventura and don't worry, I'll write about Valencia, too (see the post here). I'll give a brief overview of the park and some attractions we enjoyed.
The park is situated in the province of Tarragona, near the coastal town Salou. It has six themed zones: Imperial China, the Wild Far West, the exotic Polynesia, the Mexico of the Aztecs, the warm Mediterrània.
The first area you find when arriving at the park is Mediterrània. It looks like you have arrived at a picturesque fishing village imitating charming towns along the Costa Dorada. This zone has the park's most famous attraction – "Furius Baco", the fastest rollercoaster in Europe.
It was also the first ride we took. As we had no idea about the ride, we didn't know what to expect. So we stood in a queue for 2 hours! Two hours we stood with screaming teenagers, who insulted anyone who dared skip the line. Can you imagine that? As there were a lot of people waiting, it had to be a great ride, right? Well, most of the time we spent hanging upside down, going 135 km/h. It shook a lot and I had a feeling that my neck will break. At least the ride lasted only a minute or so. But it was absolutely terrific! After this, my other half refused to take any other ride!
Our next stop was in Polynesia. Seems like a tropical paradise with all the lush vegetation and palm trees, different traditional dance and song shows on a sandy beach, where performers look like they directly came from Polynesian islands. For me, these shows were the best and most attractive among all the shows offered in the park.
Here, my husband took a Tutuki Splash ride, as it seemed quite harmless, compared to the first ride we took. It's a refreshing boat ride on a river through the Polynesian landscapes and jungle, ending with a huge wave splashing, imitating a typhoon hitting the coast.
The Imperial China and Sésamo Aventura have really great areas for kids and families. Here the most important ride is called Dragon Khan with its impressive downhill drop, 8 vertical loops and a speed of 110 km/h, it's one of the biggest roller coasters in Europe and consistently ranks among one of the world's best roller coasters in polls. I really enjoyed the ride. The views are amazing and the downhill drop creates a lot of adrenaline. As this is one of the most popular rides, I decided to buy an extra VIP ticket, to defeat the long queues, but at the end, there were more people waiting in the VIP line than in the normal one.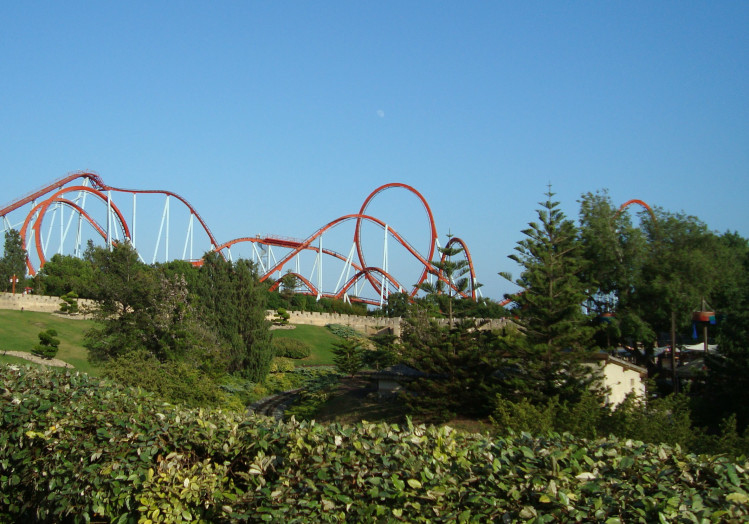 In Far West, you can spend time in an authentic Western village, visiting can kankan shows and rodeos. It has a great water ride, where you can transport logs to a sawmill. The most visited attraction is the Stampida, a roller coaster made of wood. It looks like a race between herds of buffalos.
Mexico of the Aztecs is for adventurers who like to discover ancient ruins, Mayan pyramids, and temples, in the jungle. Hurakan Condor ride is one of the tallest in the world at 91 m and letting riders freefall around 86 m at 115.00 km/h. That's a scary ride, but the best I have ever tried. The best moment is when the free-fall starts, it's impossible to describe the feeling. I screamed a lot 😀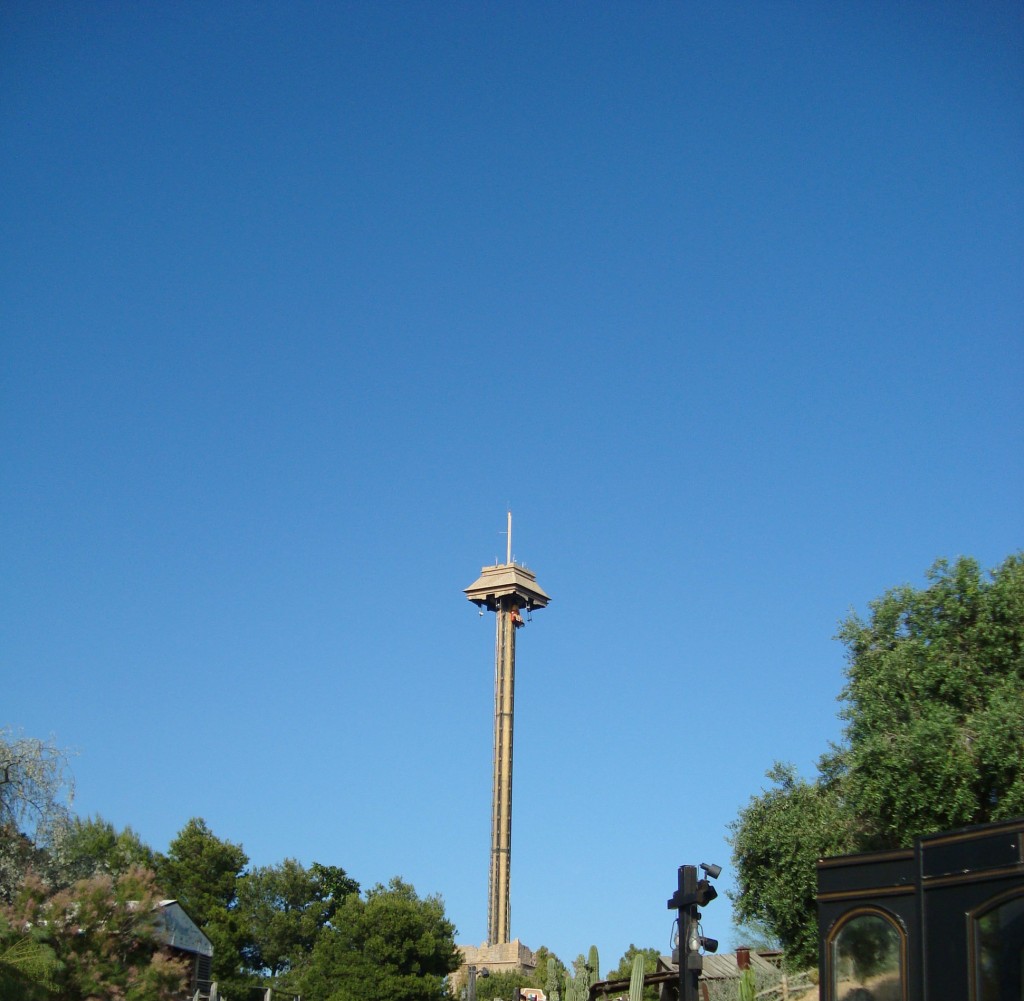 I think we tried all the rides, even the ones that were meant for kids. We also tried our luck on different games in Wild Far West zone.
I can say that I really enjoyed the trip to PortAventura theme park, but advise you to avoid visiting it in the summer, if you don't want to spend most of the time in queues. If you still want to do it, it's better to buy a VIP ticket and have faster access to the rides. On some attractions, it's really useful to have the ticket, but on other rides, there are so many people with VIP ticket that you still have to wait a lot of time for your turn.
HLA did not receive any compensation for the post. All thoughts and opinions are mine.