When you live abroad, you don't have the privilege of organizing a wedding close to everyone you love.
If your partner is also from a different country, it makes the wedding process even more difficult – how can you all come together for one joyous day when families and friends live in different corners of the world?
The solution? Destination weddings of course!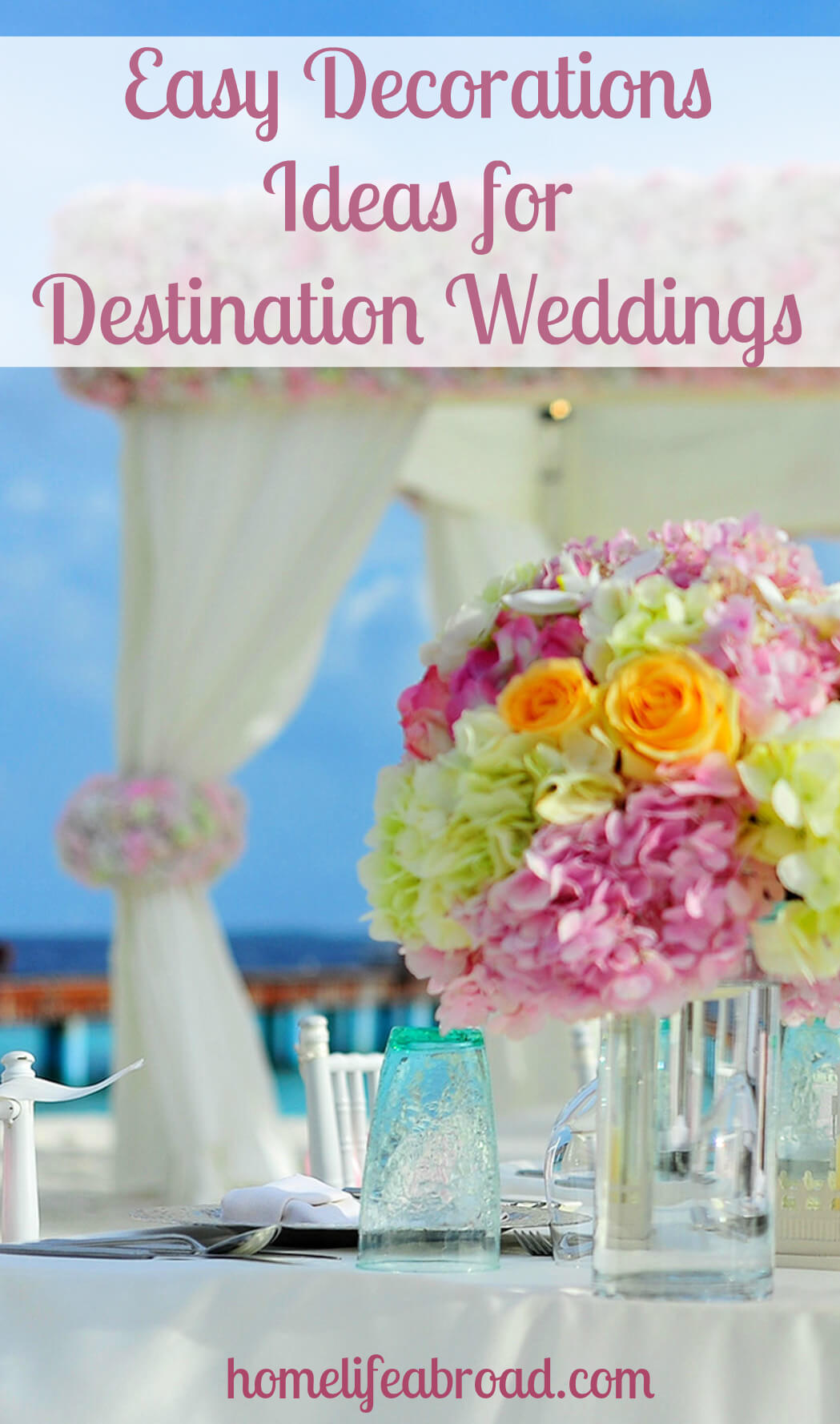 It may limit the number of people who will attend, but it offers the extra incentive of being a fun and relaxing vacation for all guests. (Plus, it's extra adventurous for everyone involved!)
But destination weddings also have an added complication – preparations must be done from afar, so options for decoration should be simple and easy to set-up.
To help inspire you, here are a few beautiful and easy decoration ideas to celebrate your wedding day!
Mason Jar Wedding Décor Adds a Touch of Home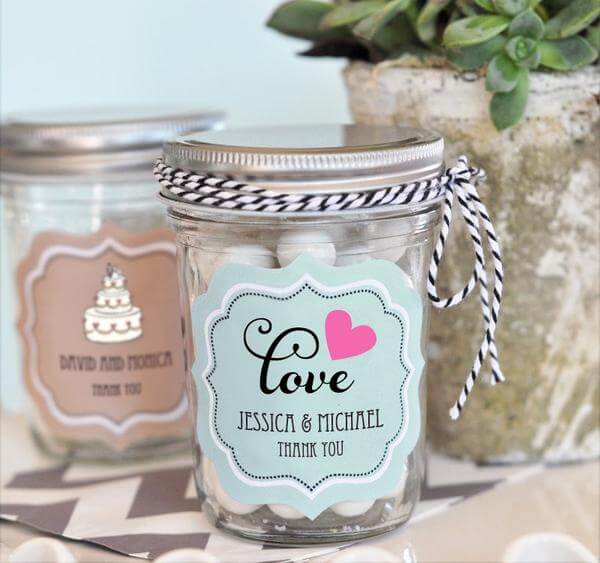 Mason jars are all the rage – we Pinteresters know. They can make everything look good, from pre-made salads, to cocktail drinks and all types of creative crafts.
The magic of mason jars is their homey look – they add a touch of quaintness to any environment.
So if you want that homey feel to your destination wedding, mason jar favors are the way to go. Match them to your color palette, add a personalized message and even put a cute ribbon on it.
As for the inside, you can be creative and add candies from both your hometowns or any other delicious gift, like teas, sugar cookies, or even cake!
If you like the idea, check out some fun mason jars like the one featured above!
Personalized Favors for Fun & Games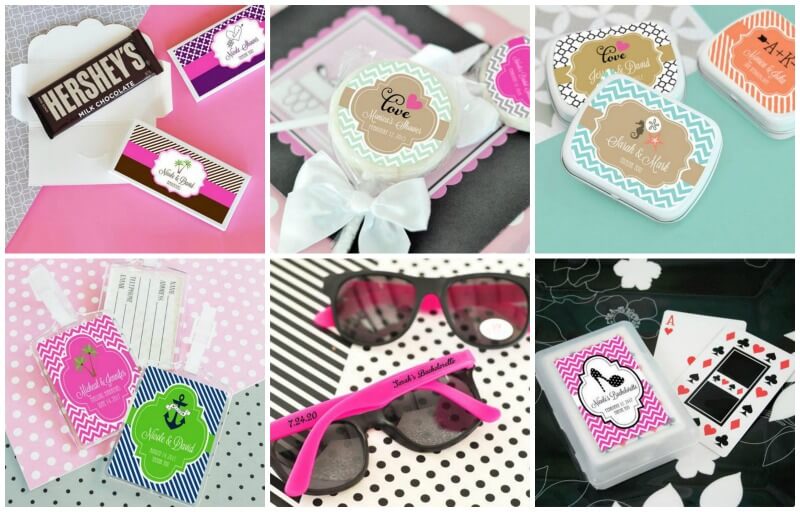 Wedding favors are much more than gifts – they should also be an integral part of your decoration.
If you pick the right wedding favors, guests will love them and start enjoying them in the wedding itself. Options are limitless – chocolates in personalized wrappers, personalized lollipops, mint tans, sunglasses and even playing cards!
Place them as part of the table setting and watch all the guests ooh and ah over their gifts. It's like a three-for-one: a wedding favor, entertainment and decoration!
The best part is how easy-to-pack they are – pick a smaller wedding favor and you'll have no problem getting them to the wedding.
If you love the ones featured above, check them out here!
Paper Décor Brightens the Room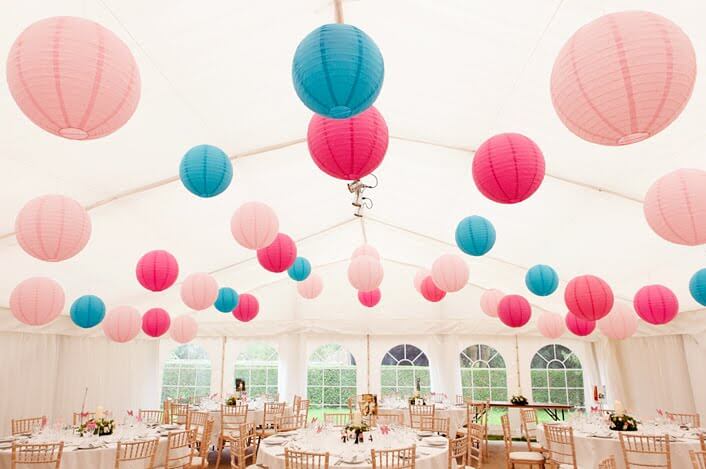 Destination weddings mean that you can take 1-2 suitcases at most, and within them you need to carry everything you're taking to the wedding – so when it comes to decoration, you better think flat and small.
That's what makes paper décor a great solution for decoration for destination weddings… you can buy paper items that fold flat. Then once at the wedding, you open them up into their fully beautiful shape.
Paper lanterns are my absolute favorite – they come in every shape and color, so they can easily match your theme. Hang them up with strings and with ease, create a stunning ambience.
And if you're looking for other types of paper decorations, the sky's the limit!
Christmas Lights Creates a Romantic Glow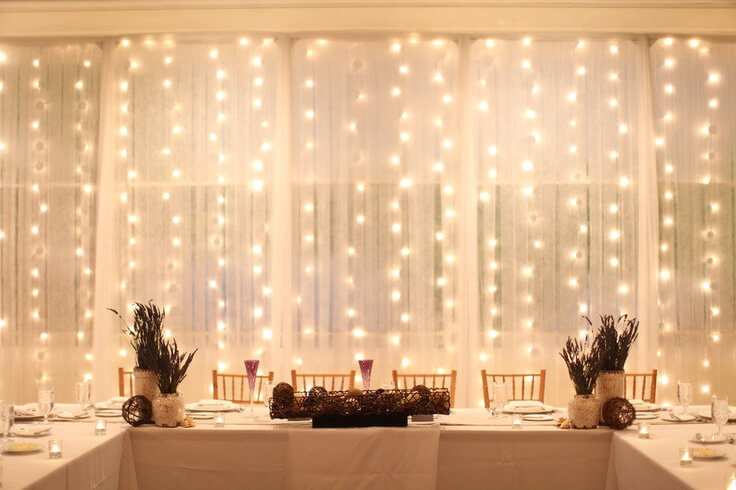 Christmas lights can lighten a dull room by creating a romantic glow. The most beautiful placements are on the ceiling or the walls.
The lights are great décor for both inside and outside weddings, as long as the outside wedding is at nights.
A bonus to Christmas lights: they look amazing in photographs and can be used as stunning, romantic backdrops.
Pinterest is full of creative ideas on how to set-up the lights, so you can't go wrong!
Do you have any other ideas for destination wedding décor? Tell us below!