I'm in love with my Instagram app! I remember thinking that it was a waste of time, but now it's my favorite social media site of all. I check it several times a day – on the bus, at the beach, while watching tv, while Sofia is enjoying the playground or on my way to grocery shopping (when my husband is driving of course!).
We haven't been on Instagram for much time, but somehow, with almost 6 months we have grown a decent account with more than 1200 followers and a lot of activity. It makes 200 new followers a month!!
Even as we are new to Instagram business, there are some tips we'd like to share with you.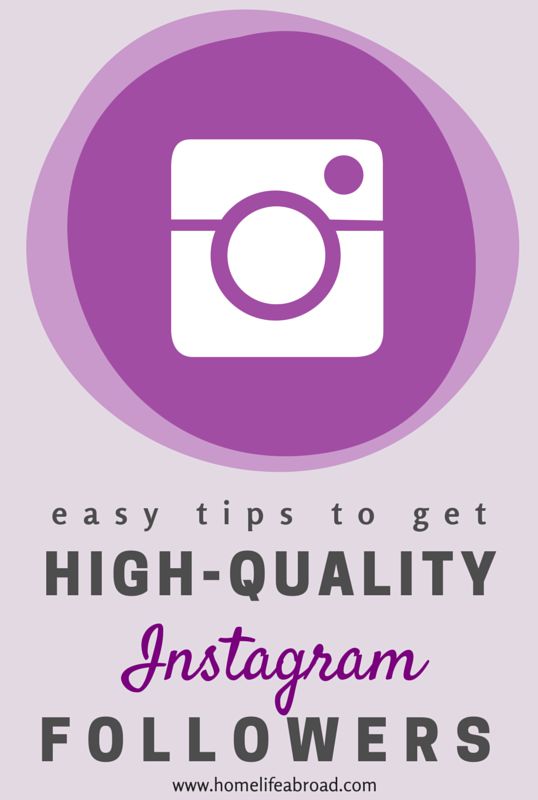 It's hard to get followers and it's even harder to get quality followers. Here are a couple of Instagram tips that have helped us to gain followers:
Be active and follow the accounts you like. Whenever I have time, I take 5-10 min to like posts that interest me and also follow some new accounts. Most of the times, the accounts I follow, follow me back. If someone follows me and I like their account, I like back or at least like several of their images. I also visit profiles that have liked my photos and give their account some love. It has been the best way for us to gain new high-quality and highly active followers.
Use relevant and popular hashtags. I really struggled with all this hashtag thing and the images I posted when we started the account had none or hardly any hashtags. After some trial and error, I did discover what everyone else already knew: that #tags are really important if you want to get your photos discovered. Instagram lets you add 30 #tags to every photo. It seems that when I use more hashtags, the more likes our photos get. I use Letstag and TagsForLikes apps to find relevant hashtags for my images.
Focus on photos! Good quality and interesting photos are more likely to be noticed and liked than blurry, unfocused and bland images. Be selective and don't post every image you take. The diversity of photos makes your account interesting and attracts more followers. Use image editors or filters that Instagram has to make your images pop. I tend to shoot directly with my phone and use filters, but sometimes I also use Canva's Instagram template to create images.
Connect with the community. If you are a blogger, add a call to action to your blog and social media sites inviting your followers and fans to join you in Instagram too. You can also search blogging groups on Facebook and associate with bloggers from your niche. If you are not a blogger, let your friends know you are using Instagram and ask them to join you too!

And now to July 2015 in Instagram Images:
We have been talking a lot about going back to school and preparing Sofia for new teachers and friends, as she will be changing the school this year. This cute Maya the Bee building blocks set has given us hours of playtime and thanks to the number blocks included in the set, we have also been learning a little bit of mathematics.
After changing my diet, I have found so many interesting combinations and new dishes I wouldn't have thought of before. This delicious plate of juicy tomatoes with jamon Iberico, avocado, mozzarella and a drizzle of olive oil and oregano makes a great snack or even a light dinner. So easy to make and healthy!
One of Sofia's favorite activities is building. This time we built a zoo bordered by a train track, so people on the train could have a look at all the interesting animals. We got her the train set a year ago and she still finds it interesting and plays with it weekly.
We have been to the beach almost daily! Whenever we get some free time and the weather is good, we go and enjoy the hot sand and cooling water. Sofia goes to beach more than we do, thanks to the grandparents, who sometimes take her swimming twice a day. If the weather keeps up we will be savoring the beach til the end of October.
I had to visit ER first time since living in Spain. I had strange pains in the chest area and I was really scared. I hardly ever get sick, so those pains were scary. After all the tests and 2 visits to ER they did not know what was happening to me. At least now the pains have gone and I'm well again.
I'm a huge fan of planners, agendas, and organizing. I bought this cute mr. wonderful* shop planner because it's fun and has so many great extras. It's starting from September, so I can't wait to start using it. I have already penciled in the birthdays and other important dates. You can see the short review of the planner here!
My father in law organizes amazing barbecues – plenty of delicious food for every type of diets. I love summer time because whenever we all have the weekend free, we head to our country house and spend a day eating, relaxing and Sofia is playing in the pool.
I had to leave the gym when those scary chest pains started, so I had almost a month off. Now I have started my classes again, but taking it slow just in case. Can't wait to start with my normal training routine soon.
Do you have an Instagram account? If so, let's connect! Leave your username and we will follow you!