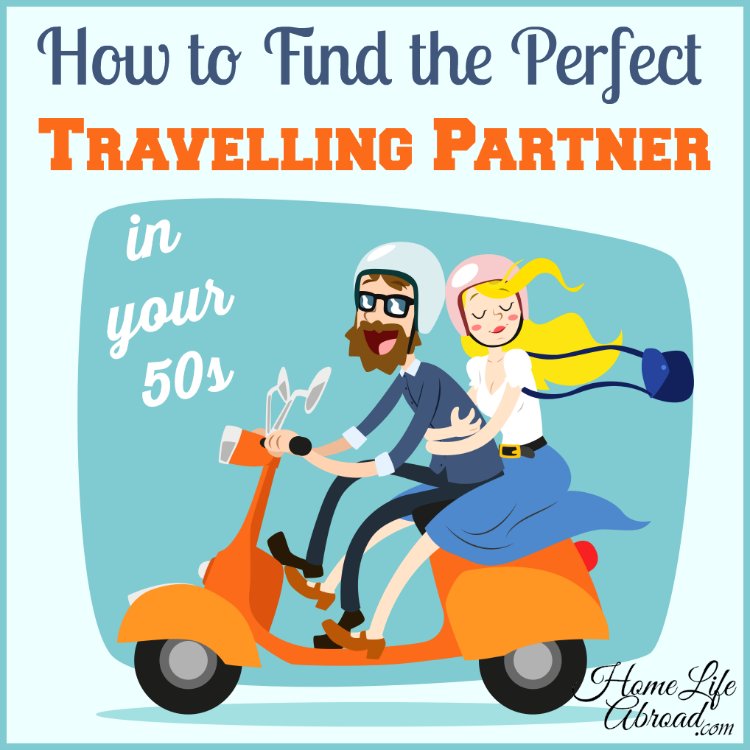 Recently, I went through a conundrum with my mother, who was looking to take a step in a surprising direction: she was ready to take on the world of traveling again. My mom was an avid traveler in her younger days, and she usually enjoyed touring in luxurious locations or options like all-inclusive cruises, trips to European cities, and even chocolate fairs in Moscow.
A few years have passed since she last traveled and with her recent single status, she was stuck in a situation that required our brainstorming power: how do you find a great travel partner in your 50s? Well… we did the research and figured it out!
Use a Dating Site

This may sound like a surprising route to find a travel partner, but it can be unexpectedly effective. There are countless singles in dating sites, so it's a perfect place to meet someone who is not only interested in traveling but could also be a potential match. When filling out your dating profile, make sure to mention how much you enjoy traveling and that you are about to embark on an adventure. Singles with the same frame-of-mind will find and contact you, and you can search for them as well based on your mutual interests.
Find Relevant Online Forums


The internet abounds with online forums meant for finding a travel partner. Although they don't specifically cater to 50s+, there are people of all ages and travel destinations on these forums. Resources like Lonely Planet's Thorn Tree Forum are a great way to meet someone who is looking to travel to the exact same location. The easiest way to go through the many threads on Thorn Tree is to select a country on the sidebar (under "Country forums") or search for a specific city on their handy search bar. You can also go down the posts in the travel companions section (linked above). There are many similar forums on the internet, so if you have no luck on Lonely Planet, do a Google search to find comparable forums.
Check out Meetup Groups


If you're unfamiliar with Meetup, it's a handy online social network that facilitates group meetings and event creations – whether online or offline. Most Meetup groups will be completely irrelevant to the traveler. However, Meetup indicates that there is an entire niche in their system of seniors who love to travel and are looking for travel companions. There are currently a whopping 158 groups made up of 33,265 seniors from 15 different countries who are listed under this tag. The groups are listed in the link above, and all it takes is joining them and starting conversations with members.
Use Social Travel Websites & Apps


Similar in style to dating sites, there are also entire social networking sites and apps that are built only for the sake of finding travel partners. These apps and sites make it easy to find other people interested in traveling to the same region. Unfortunately, they generally seem to attract a younger demographic but there are some 50s+ travelers hiding among the profiles. Some of the sites also offer an easy-to-use search function that allows you to scan through profiles based on age. Using these sites can be an efficient way to find that special travel partner.
Join a Singles Tour


Here's an idea: how about signing up for a tour that will be singles only? You won't find just one perfect partner, but many! It's exciting to be matched up with a group of people in your age group from across the world who are aiming for the exact same adventure. Between singles tours and cruises, you can either find yourself within a group of a few select singles or among hundreds. Single tours are so popular nowadays, that they are easy to find online or through a travel agent, allowing you to place aside any anxiety over finding a travel partner prior to traveling.
Do you have any ideas or comments on how to find a perfect travel partner? We would love to hear them! Share below.
Thanks to Freepik for the original version of the featured image